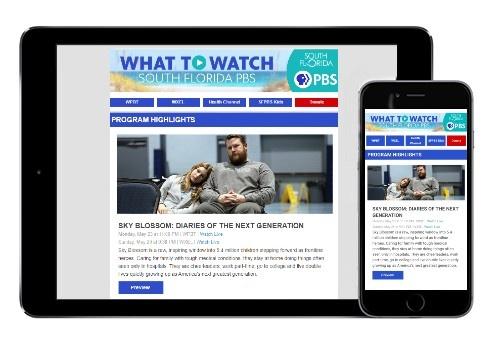 Subscribe to the South Florida PBS Newsletter
Join our mailing list and you'll receive our weekly "What to Watch" and monthly "Inside South Florida PBS" newsletters that give you a preview of new shows, community events, and station news.

You'll also receive invites to exclusive South Florida PBS events and member offers. Click the link below and choose your preferred interests.