Film-maker Flip the Script Premiere Event at Savor Cinema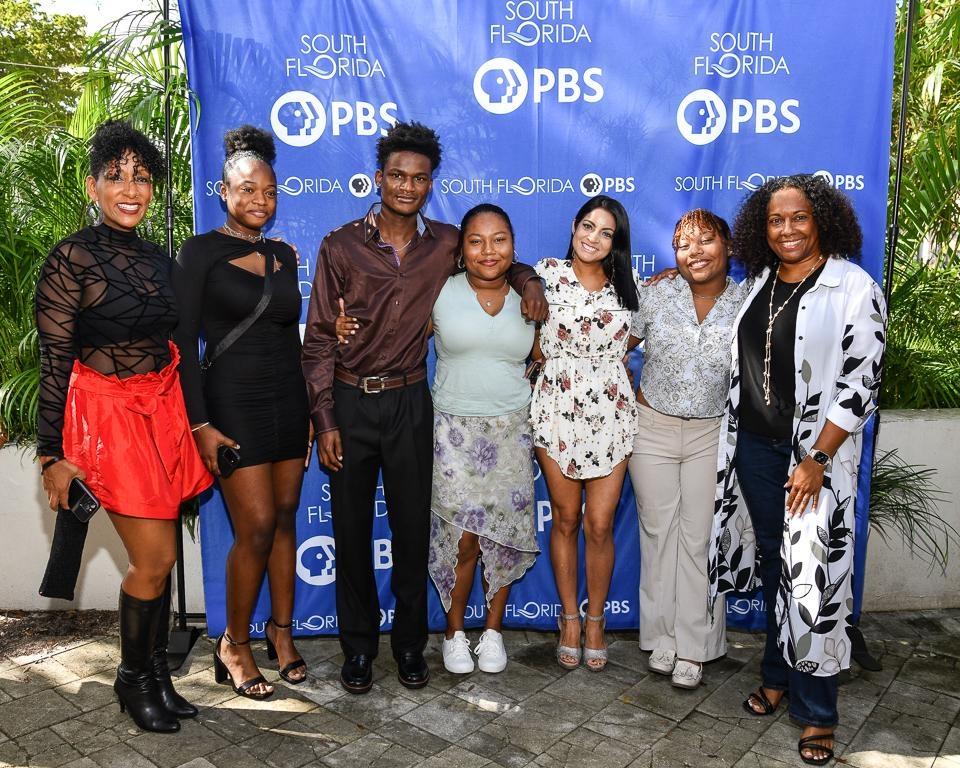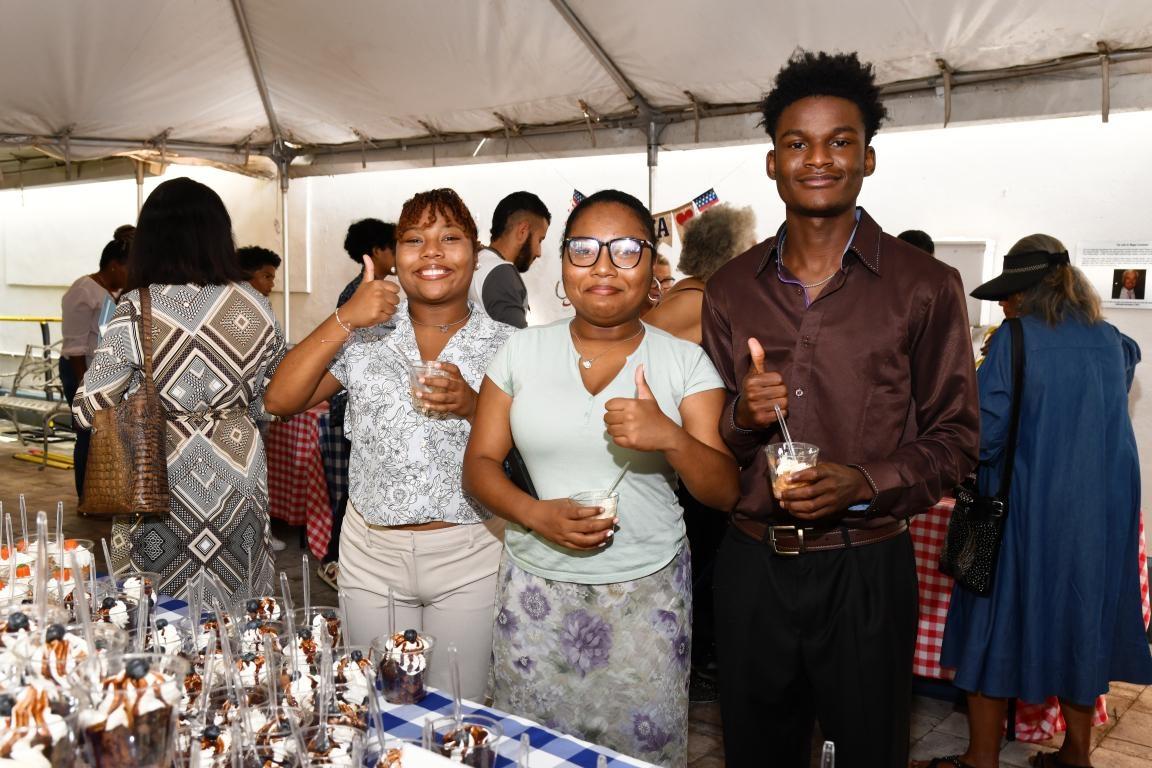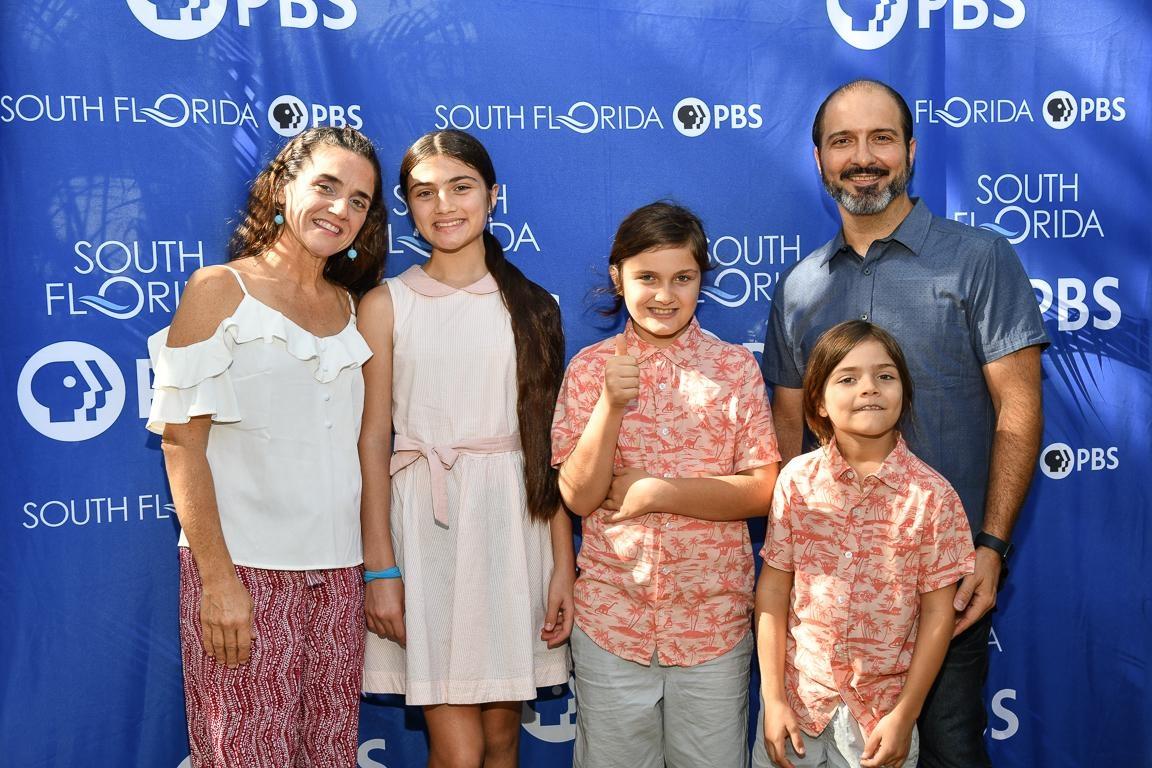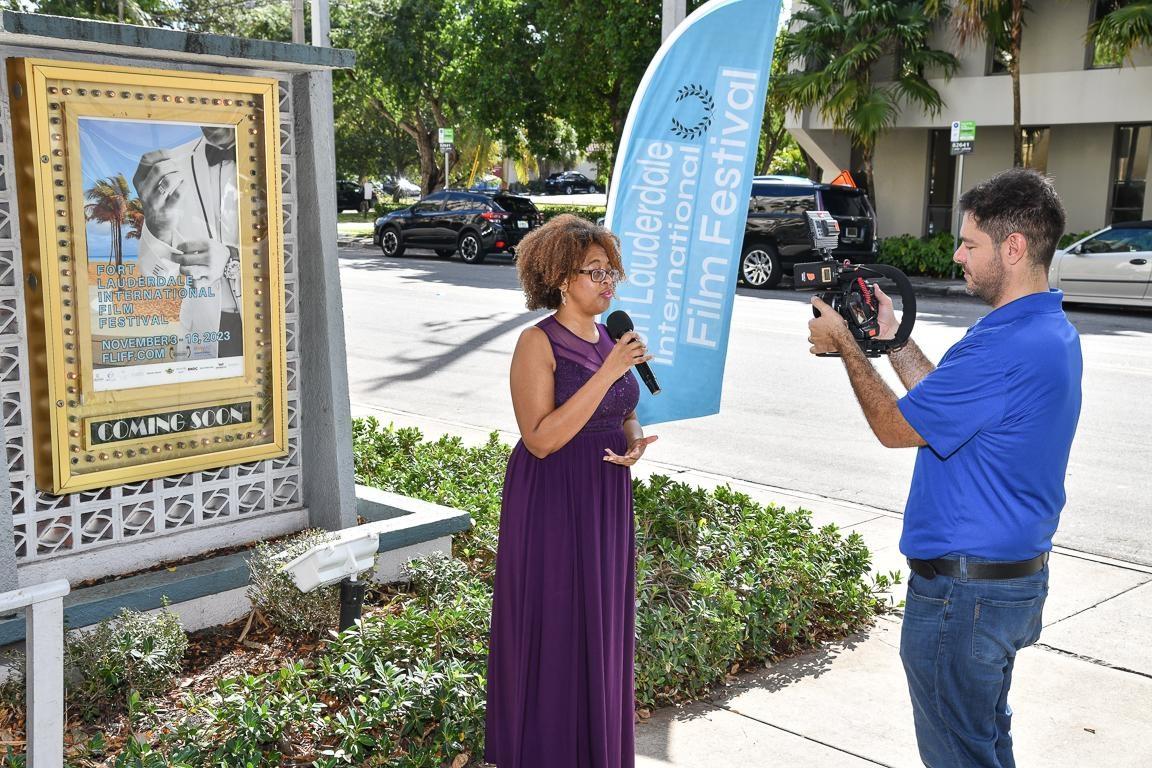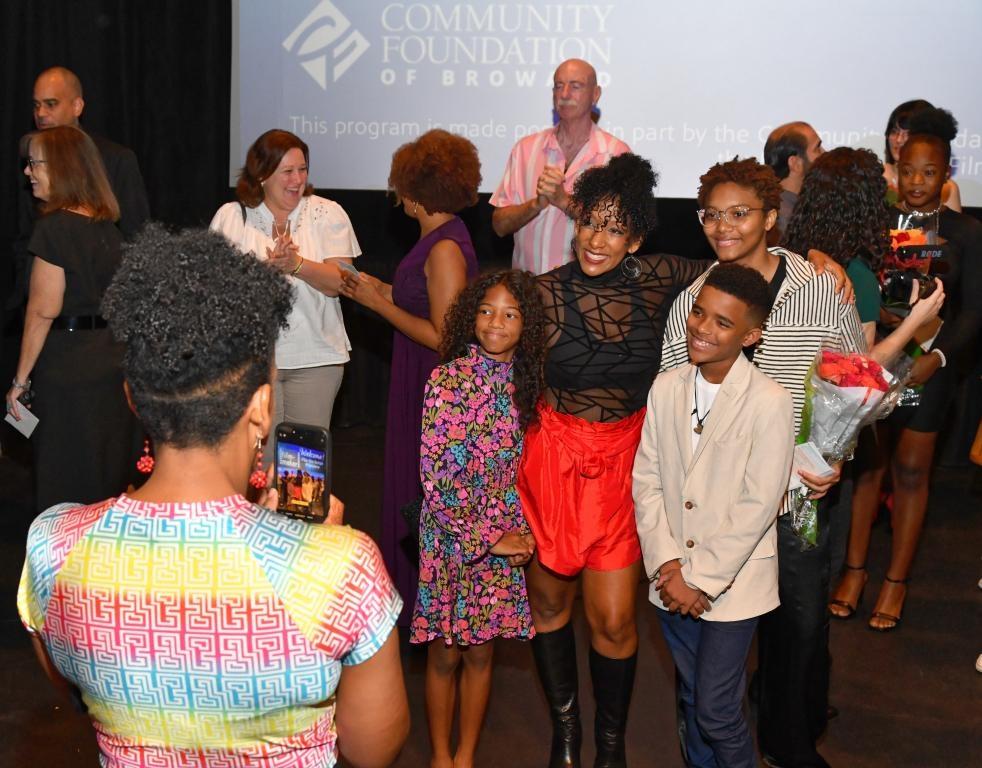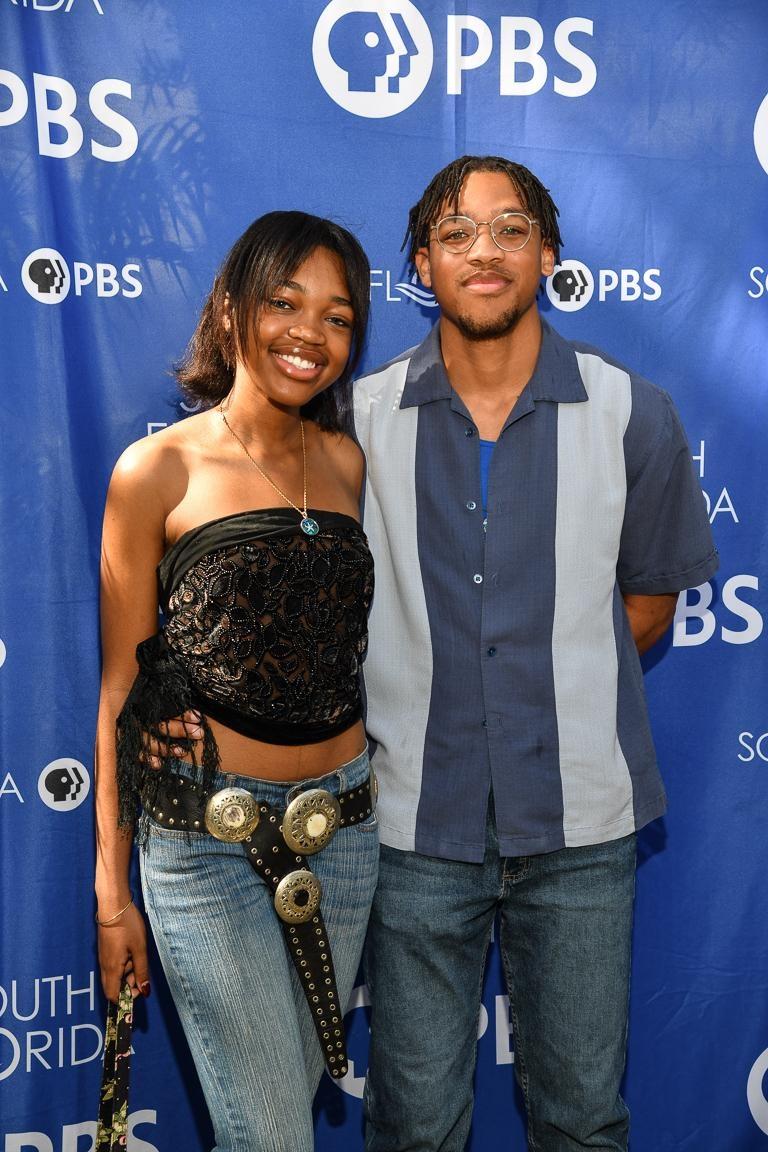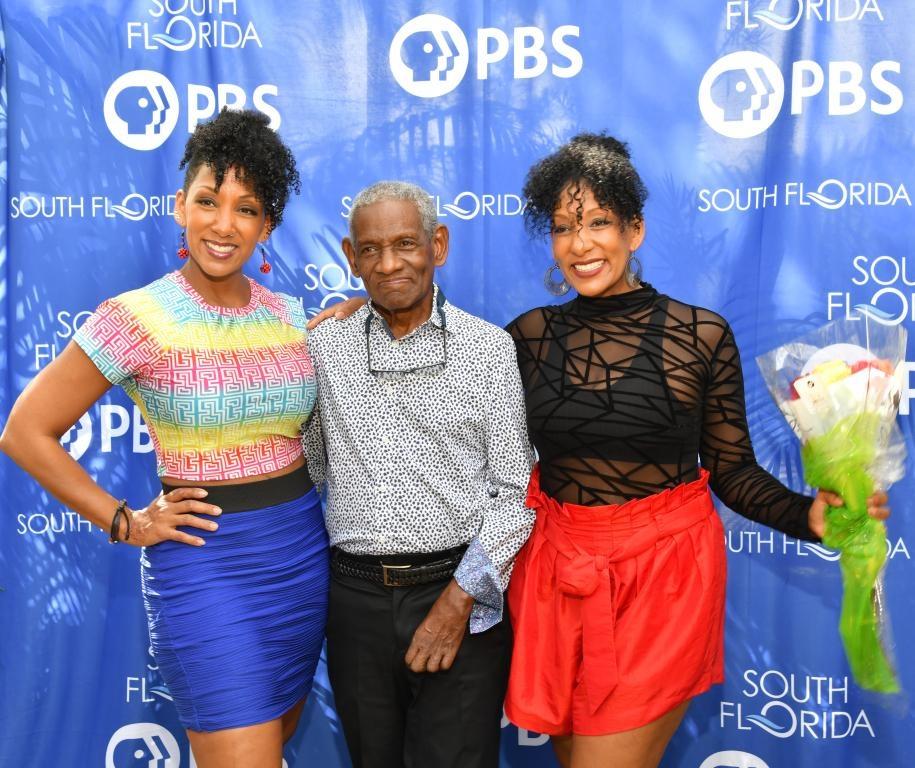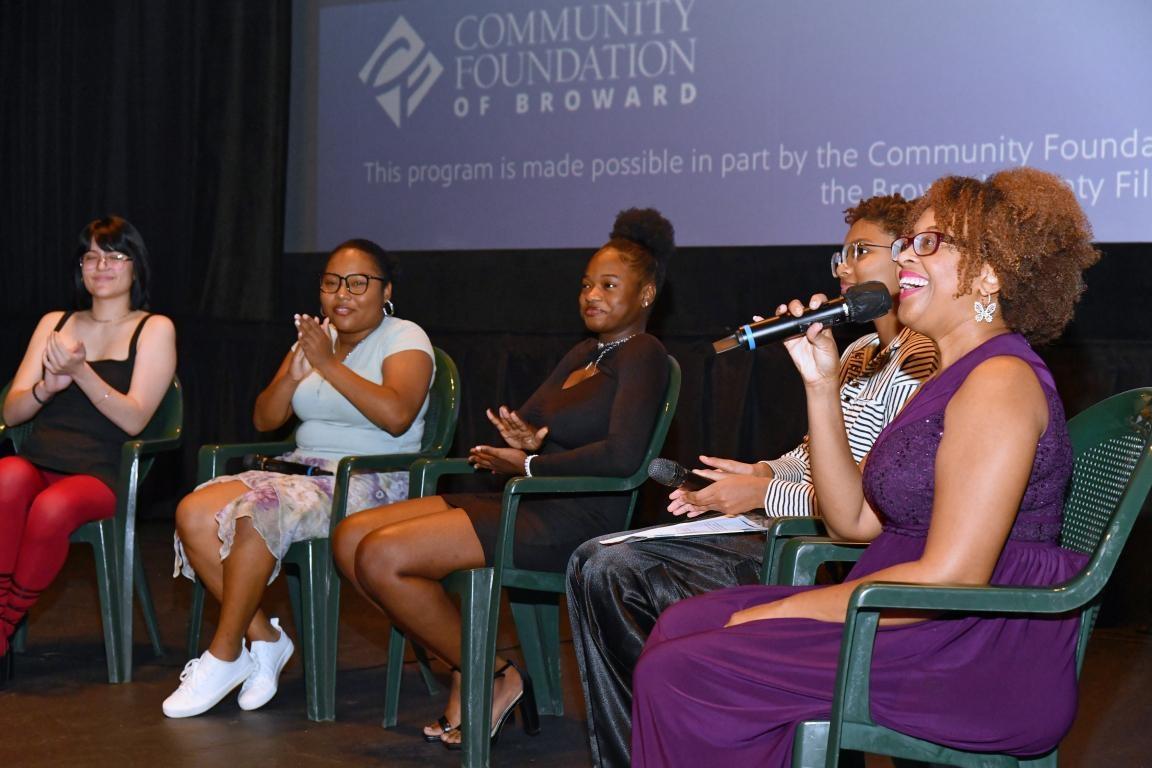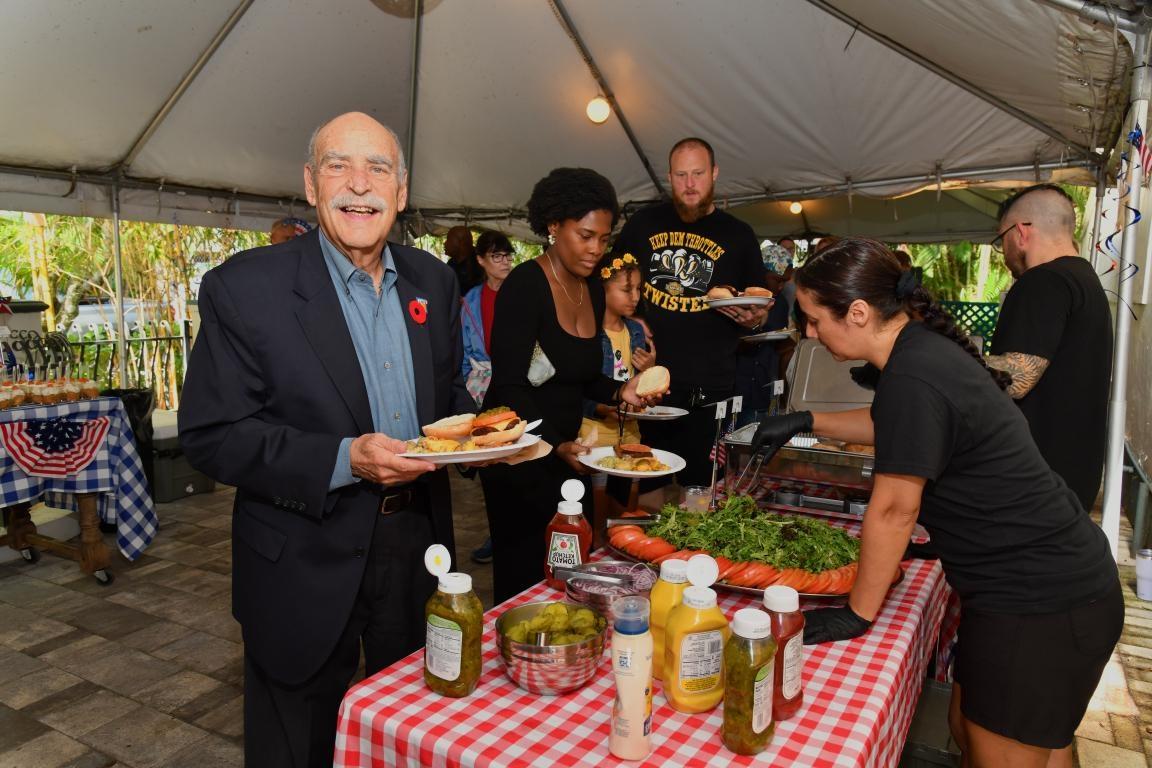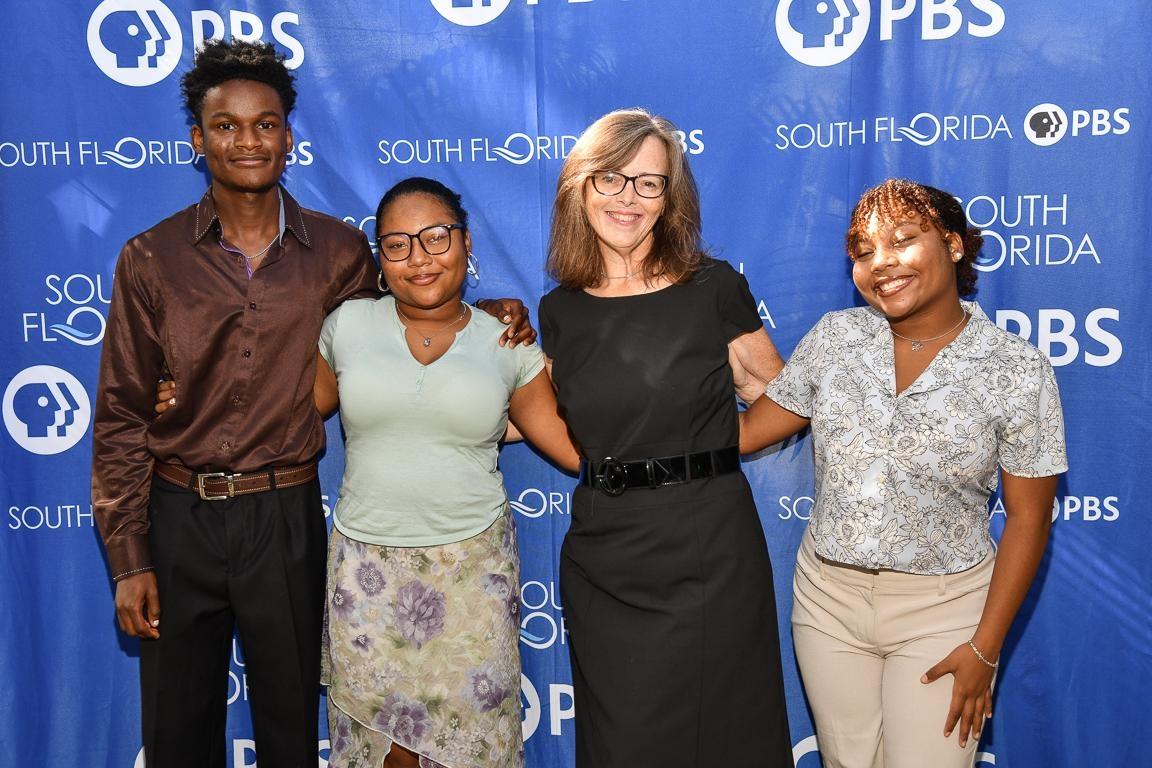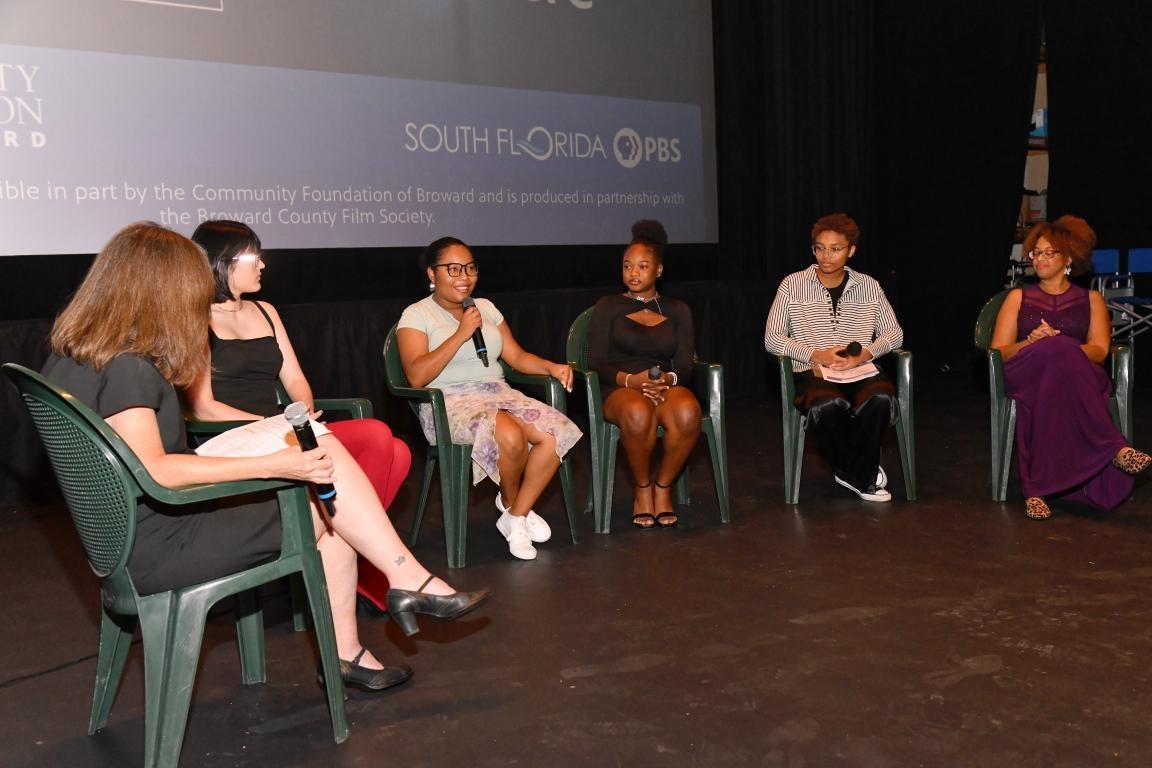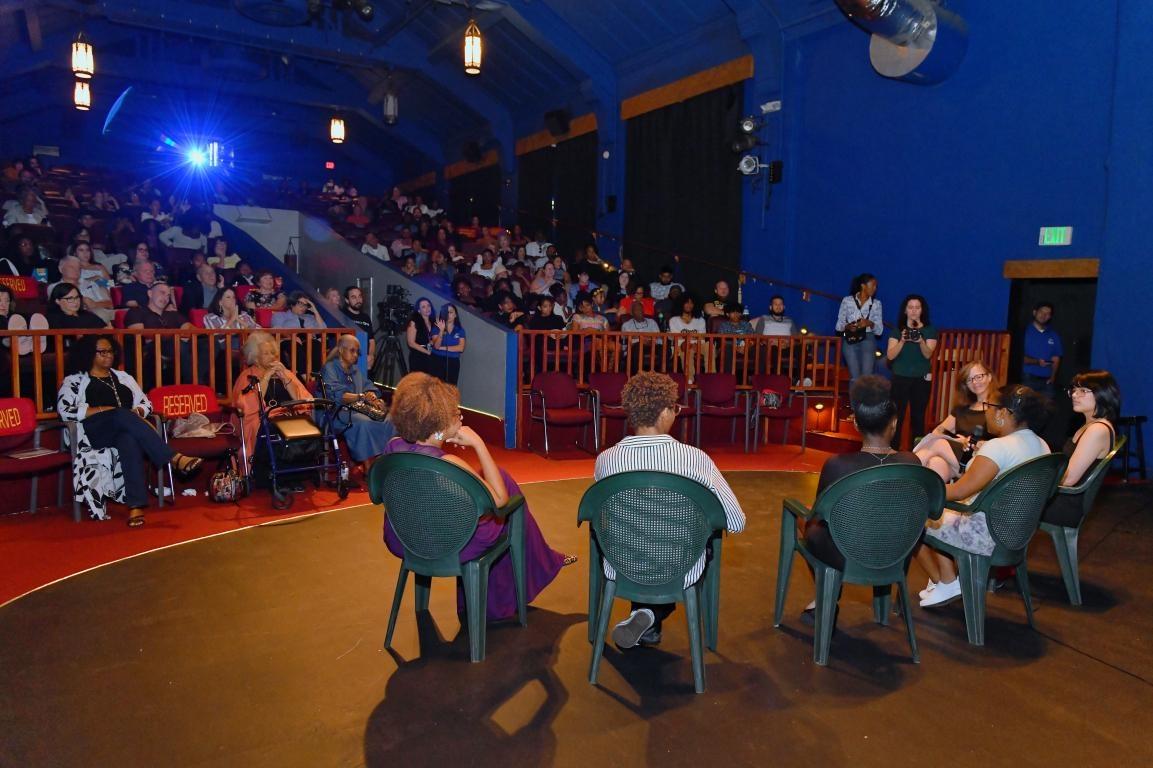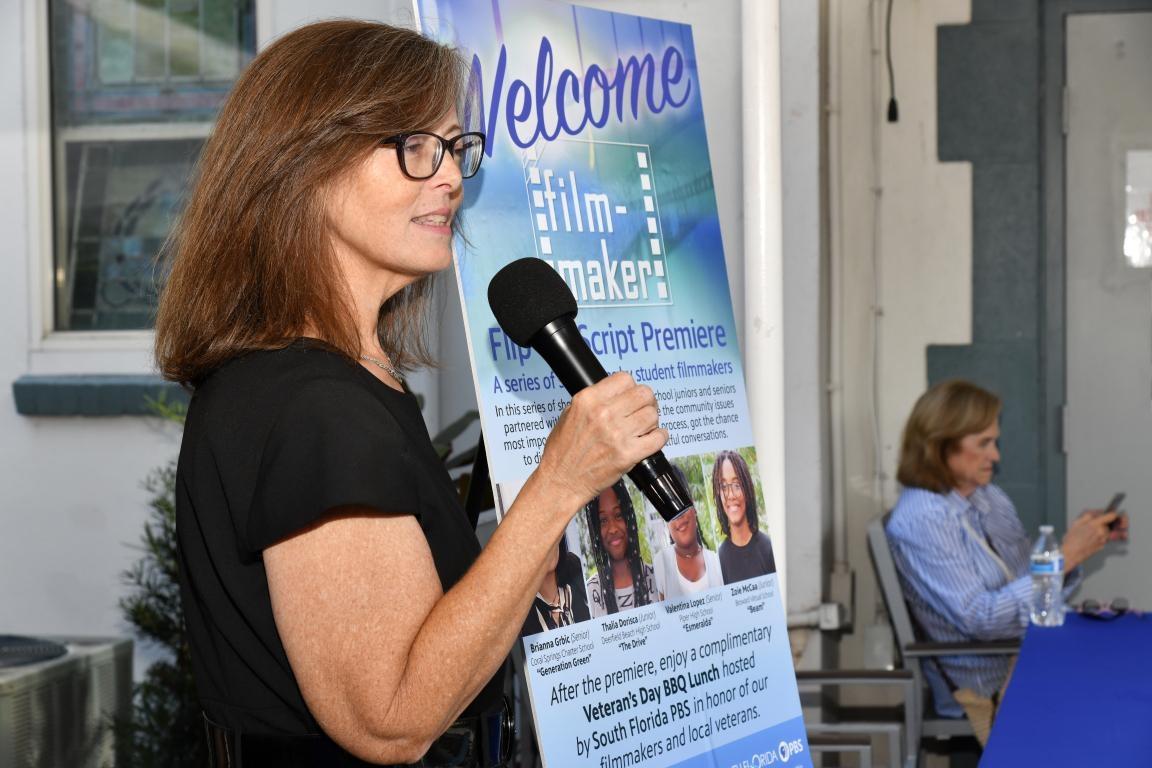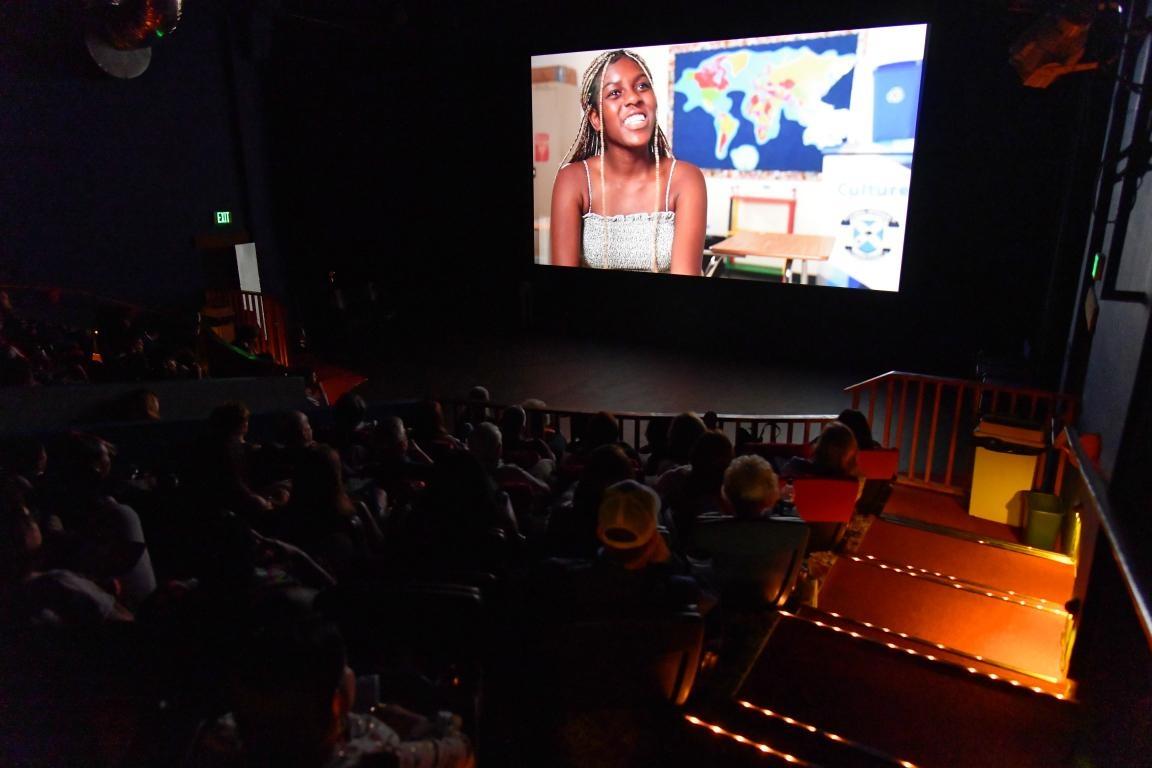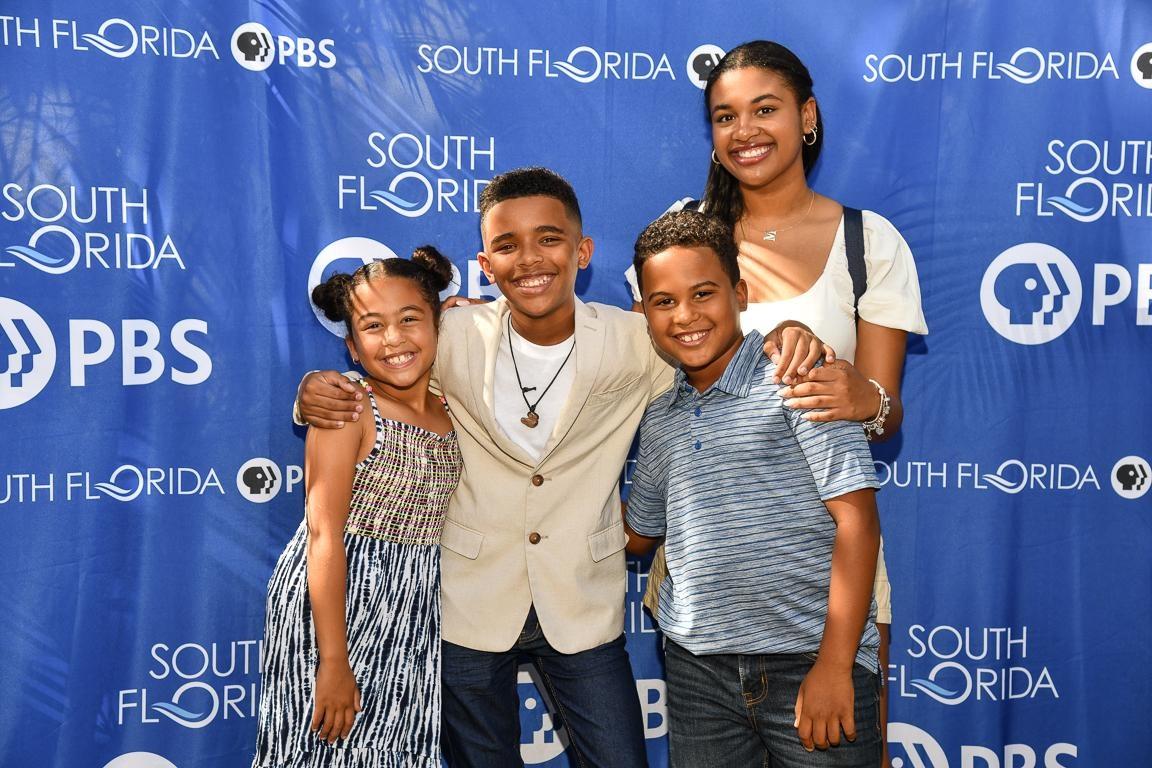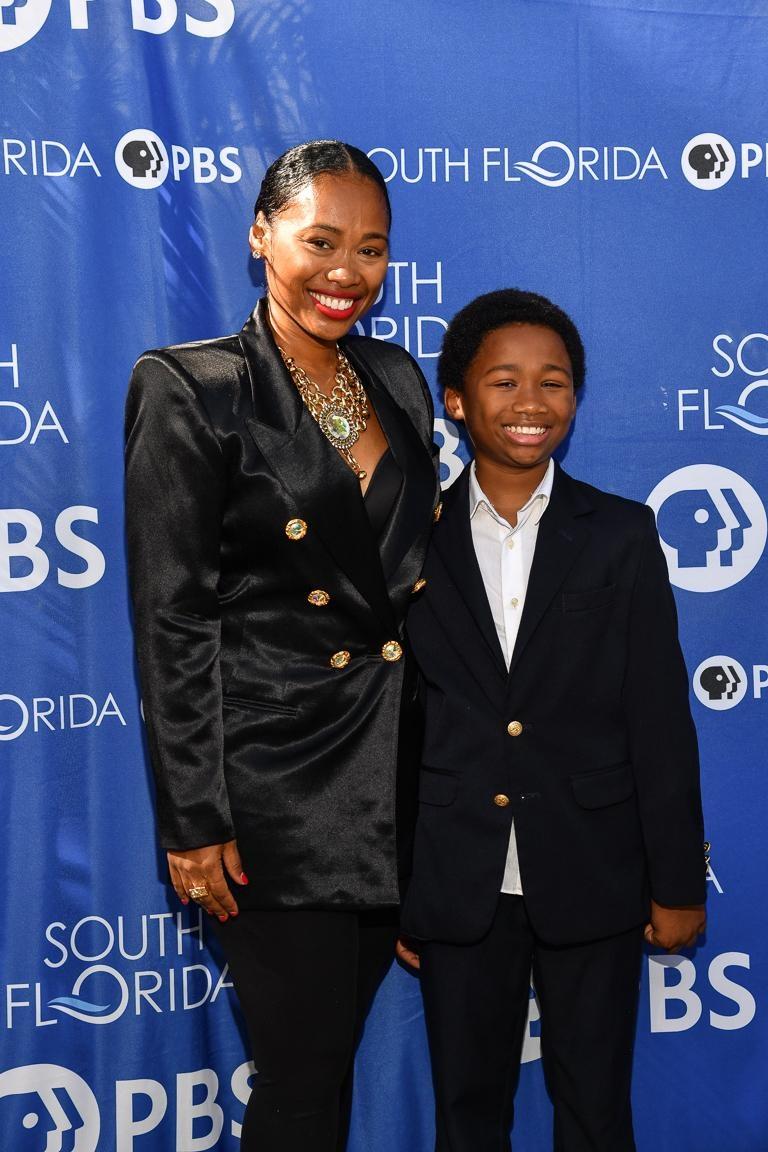 On Friday, November 10th South Florida PBS celebrated the premiere of Film-maker Flip the Script at Savor Cinema in Ft. Lauderdale. In this series of short films, Broward high school juniors and seniors partnered with South Florida PBS to tackle community issues that are most important to them, and through the process, got the chance to discover how films can inspire meaningful conversations. The premiere was followed by a BBQ to honor veterans.
This program is made possible in part by the Community Foundation of Broward and is produced in partnership with the Broward County Film Society.
KidVision Full STEAM Ahead Event at COX Science Center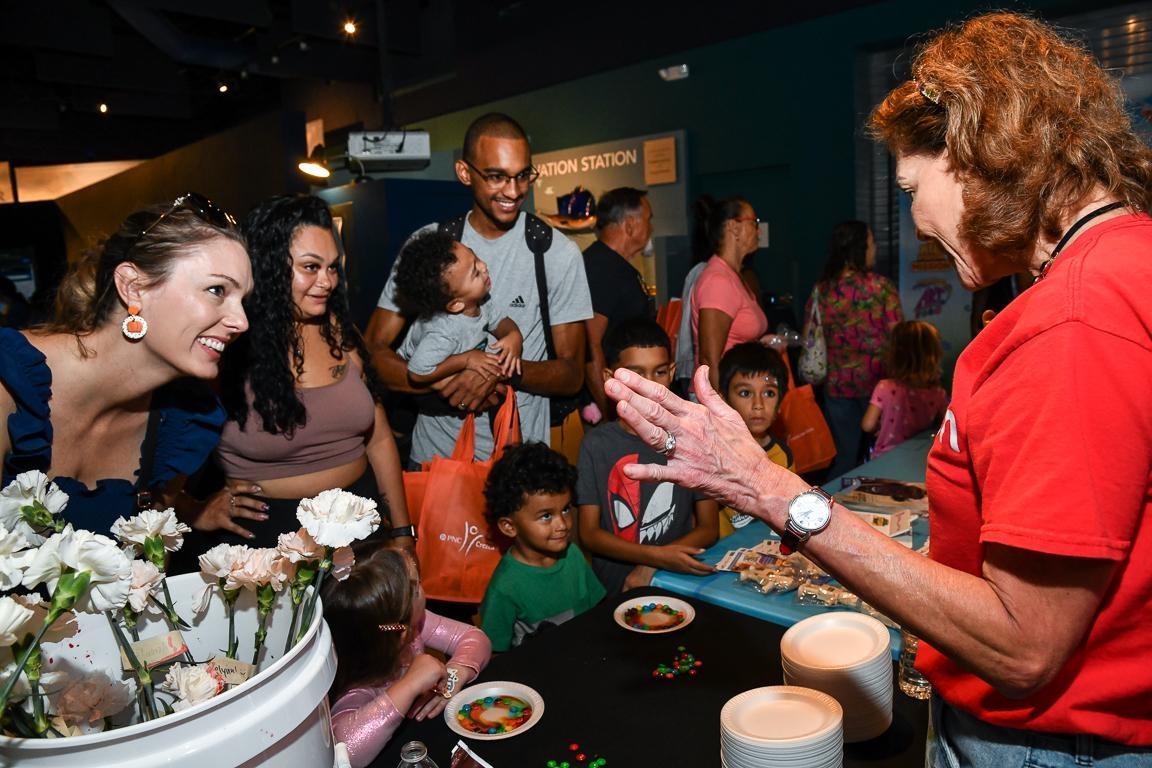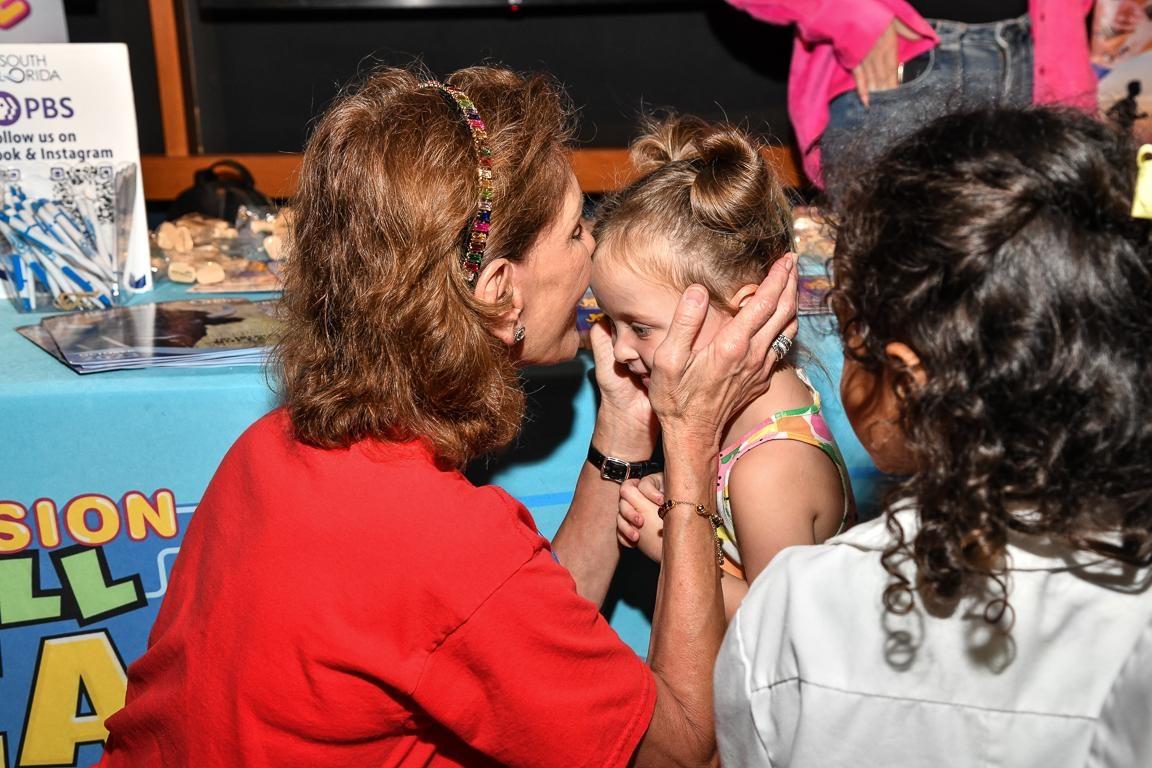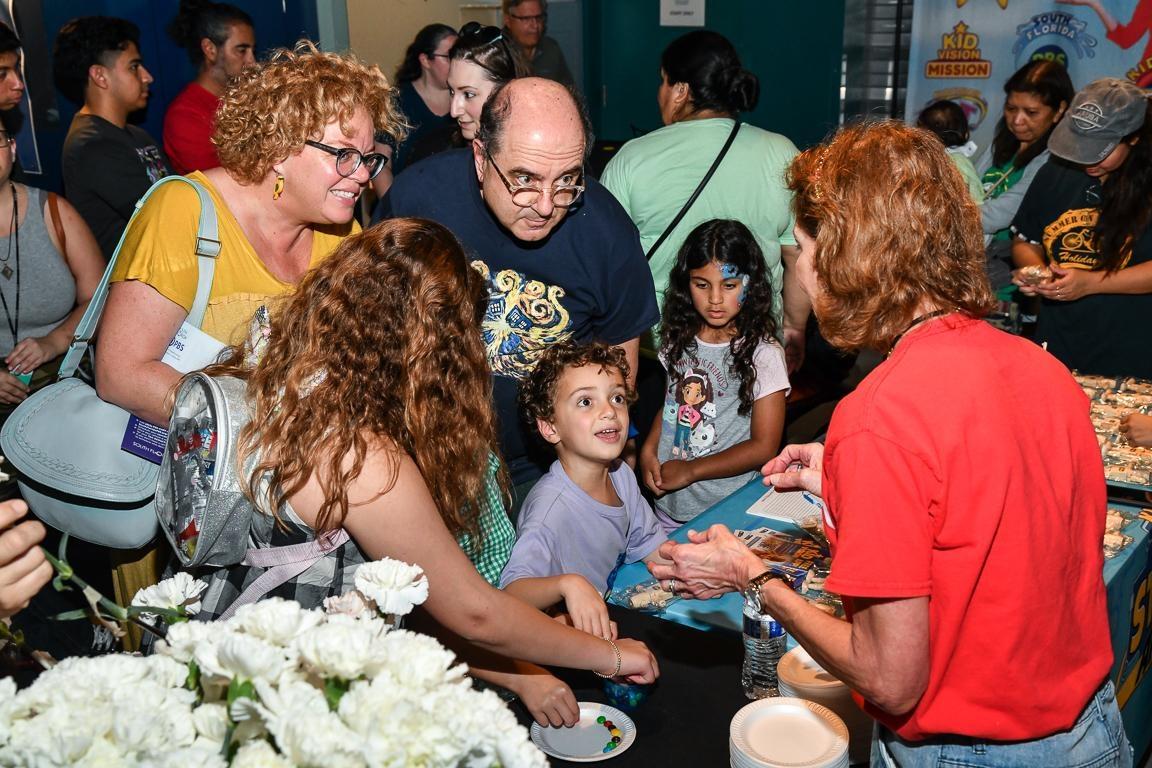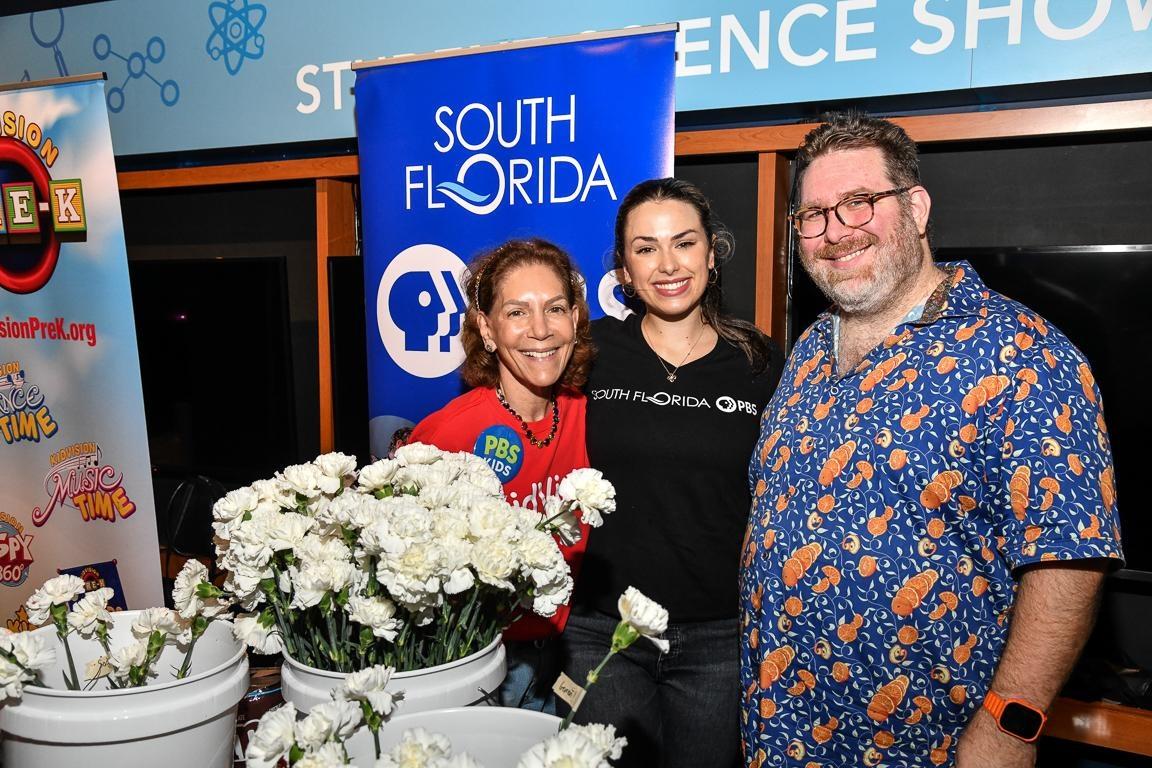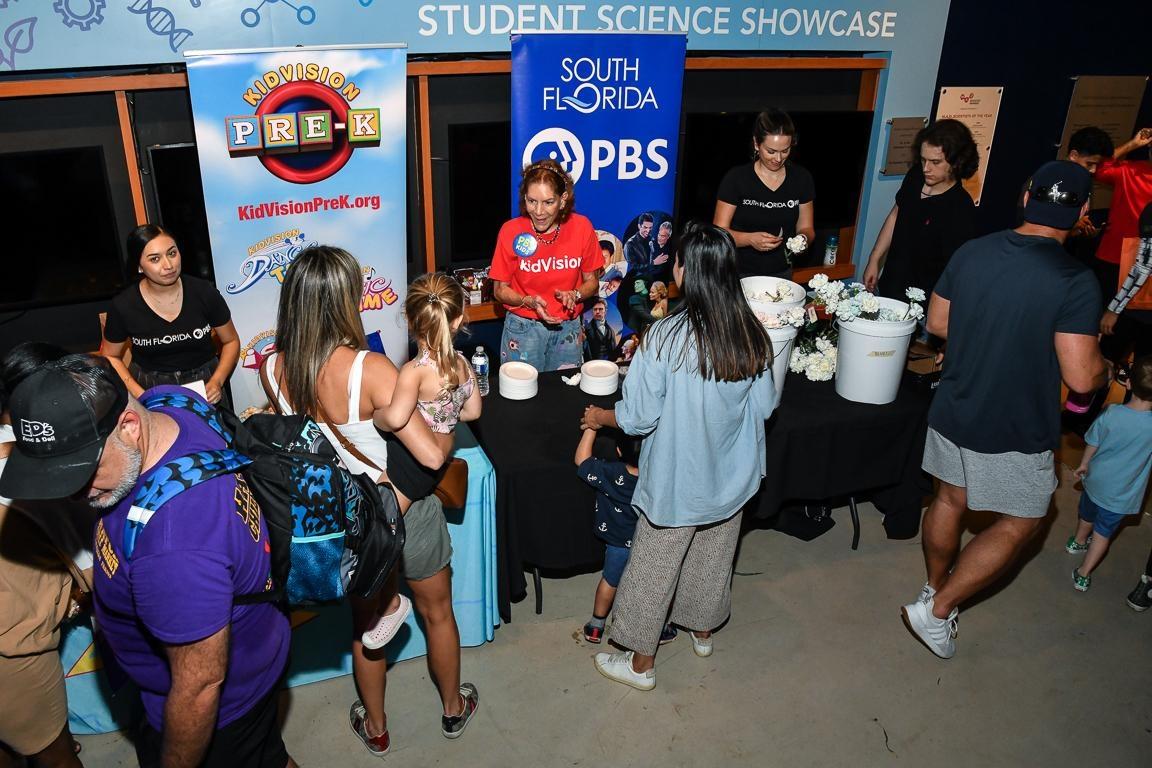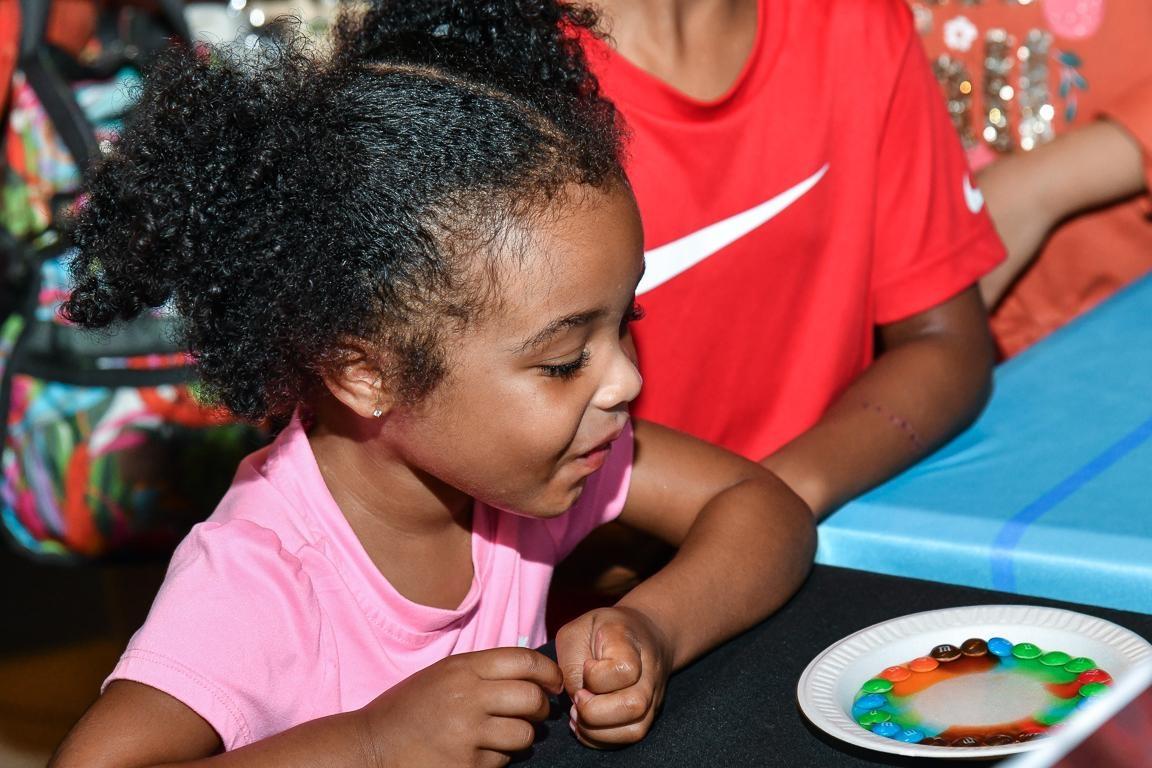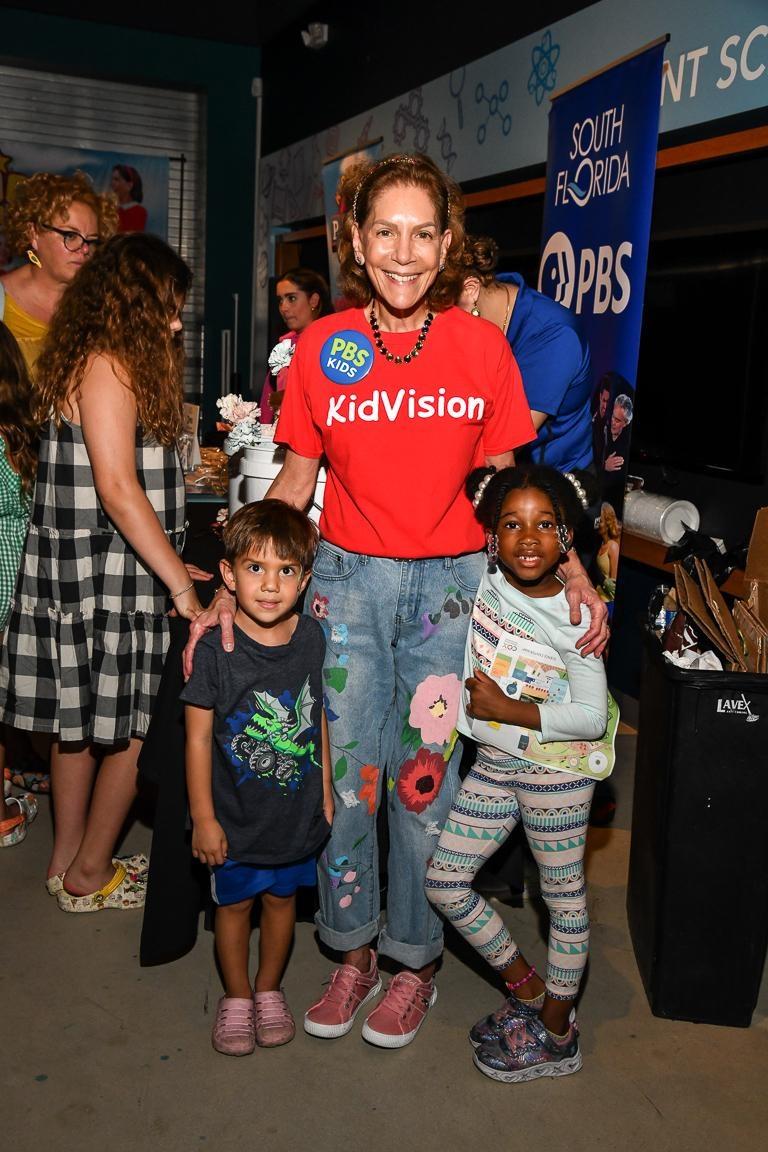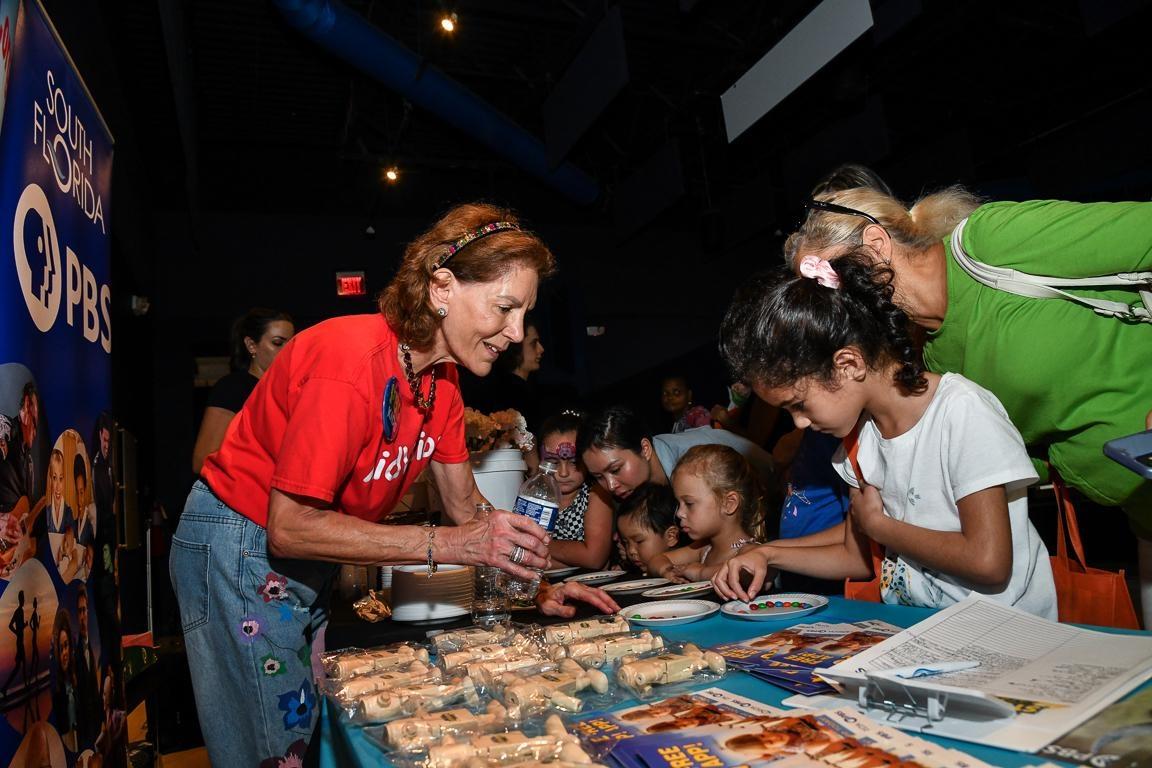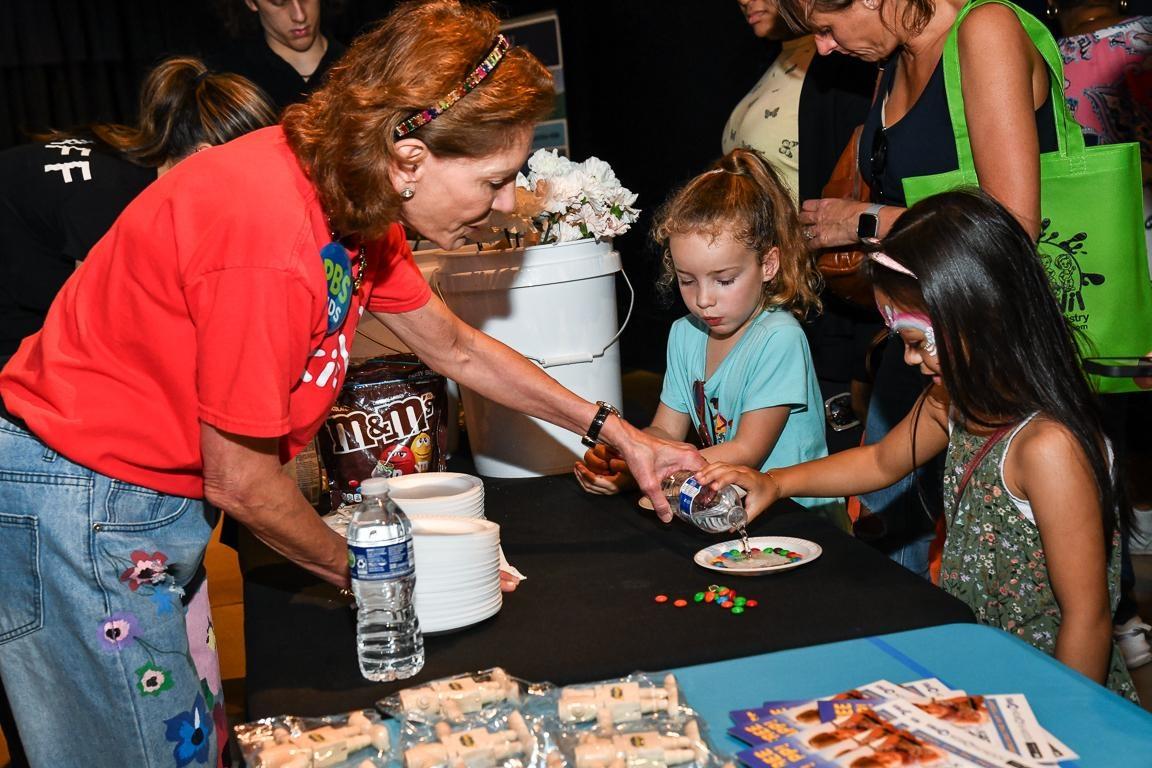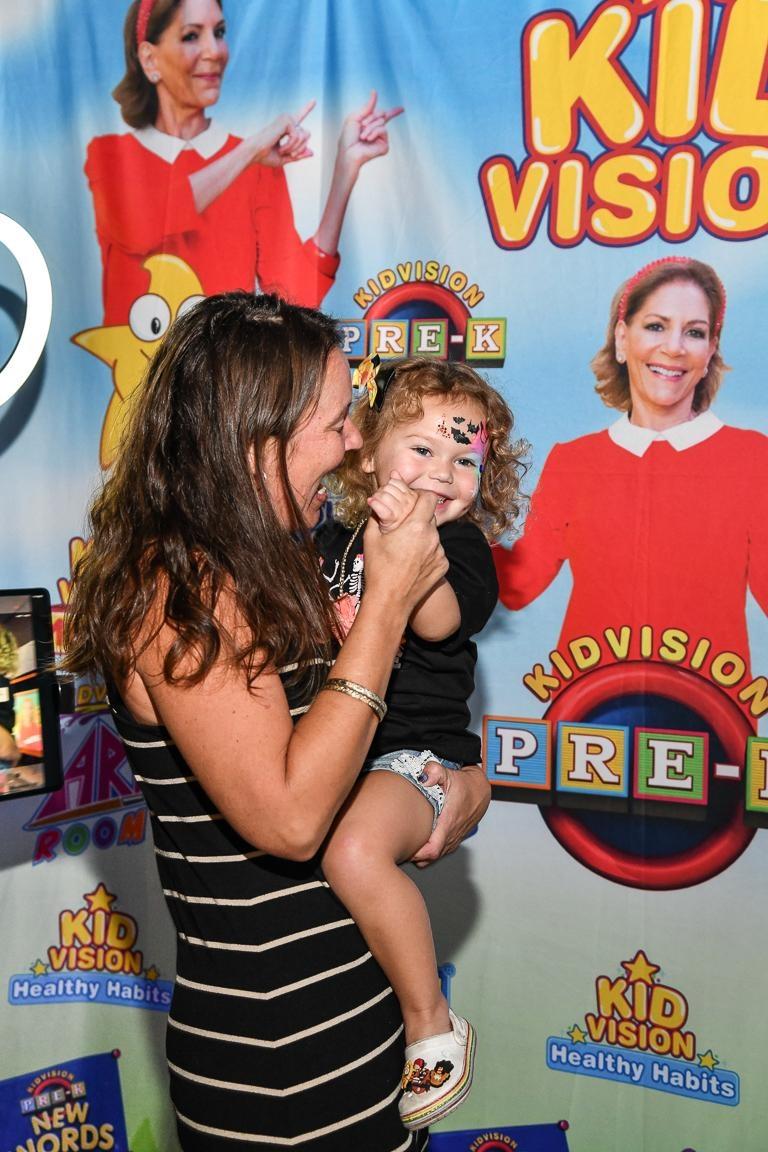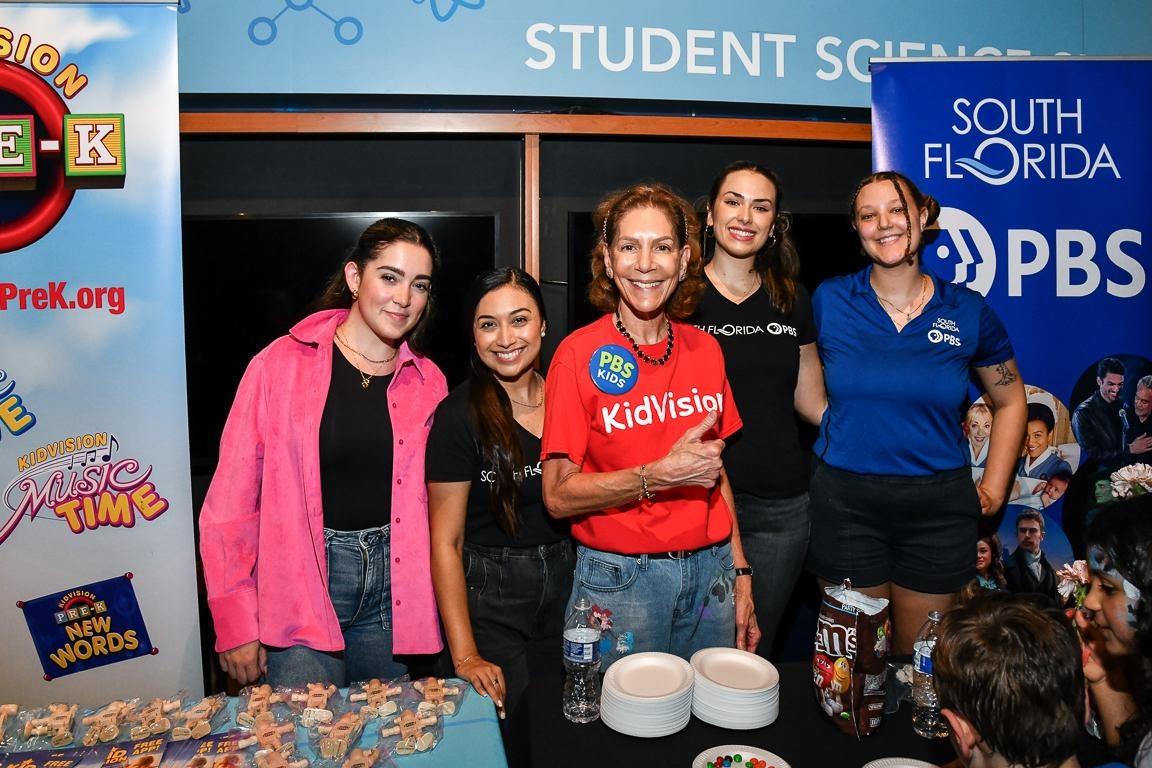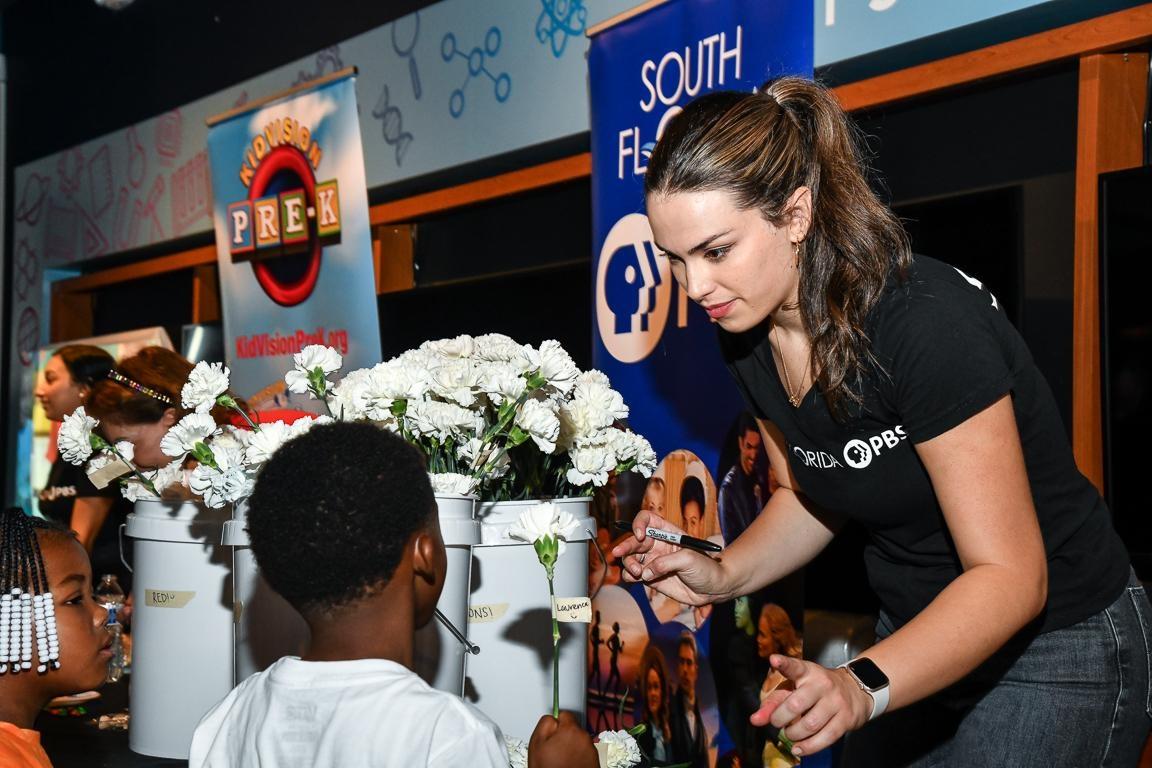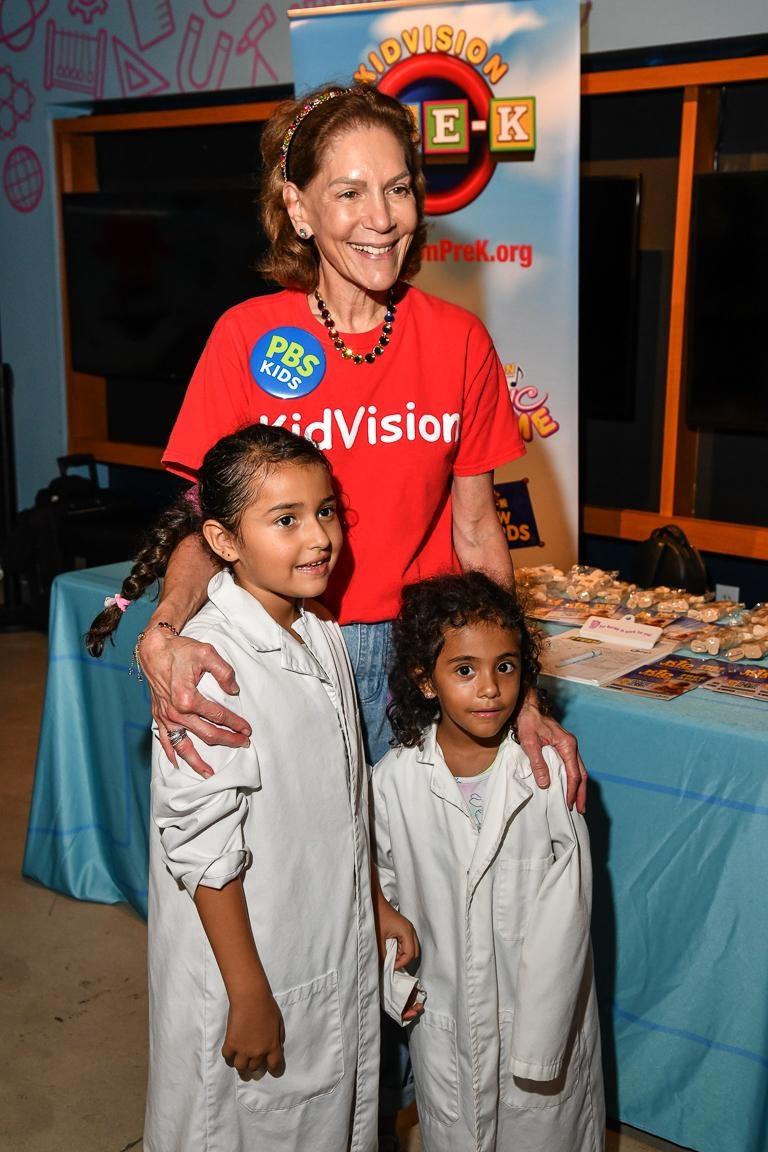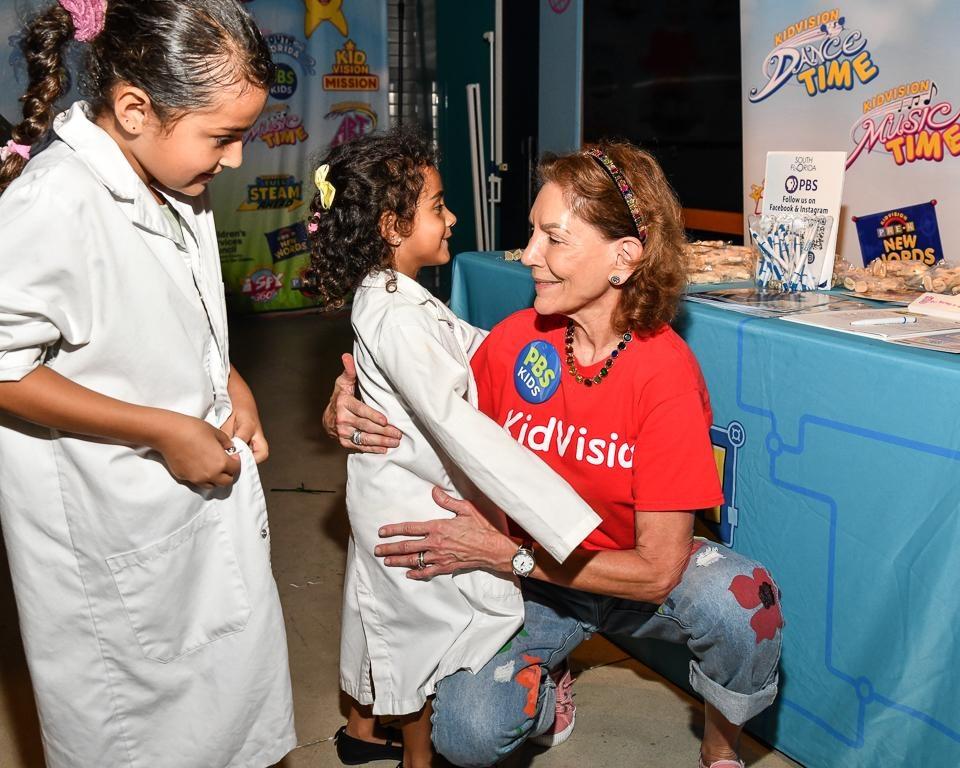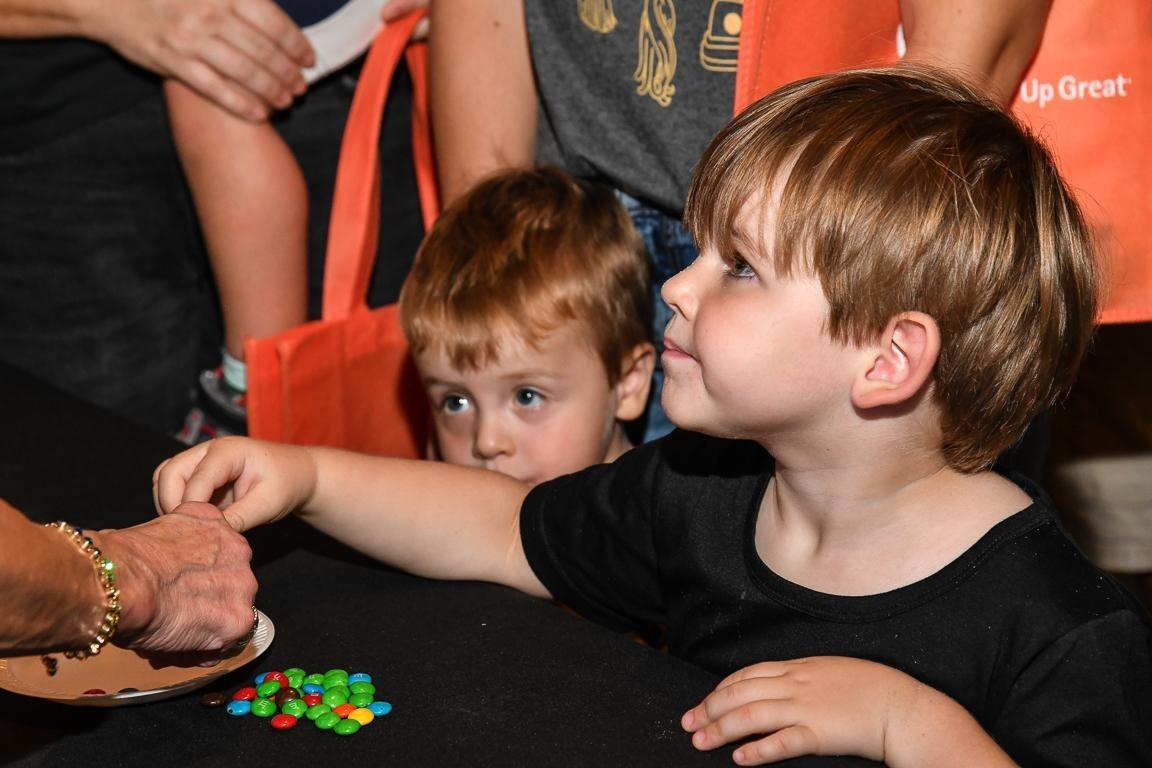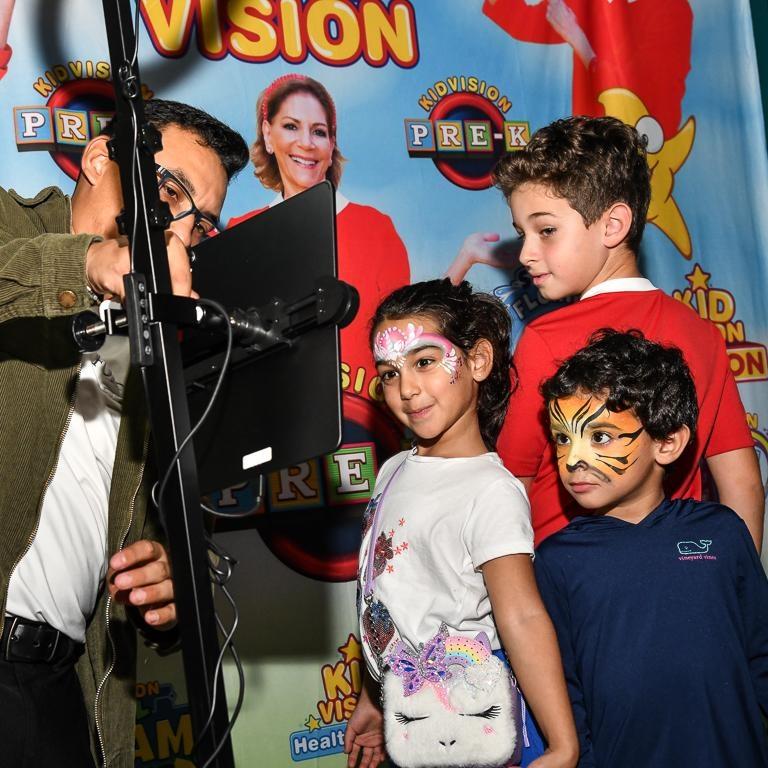 On Saturday, October 14th South Florida PBS' KidVision celebrated their interstitial series Full STEAM Ahead at COX Science Center's Fall Family Fun Fest! Guests were invited to participate in the "Colorful Carnations" and "Circle of Colors" science experiments featured in the series and meet KidVision host Miss Penny!
With special thanks to The Annette Rickel Foundation for their philanthropic support.
Hispanic Heritage Celebration at Belvedere Elementary with Miss Penny!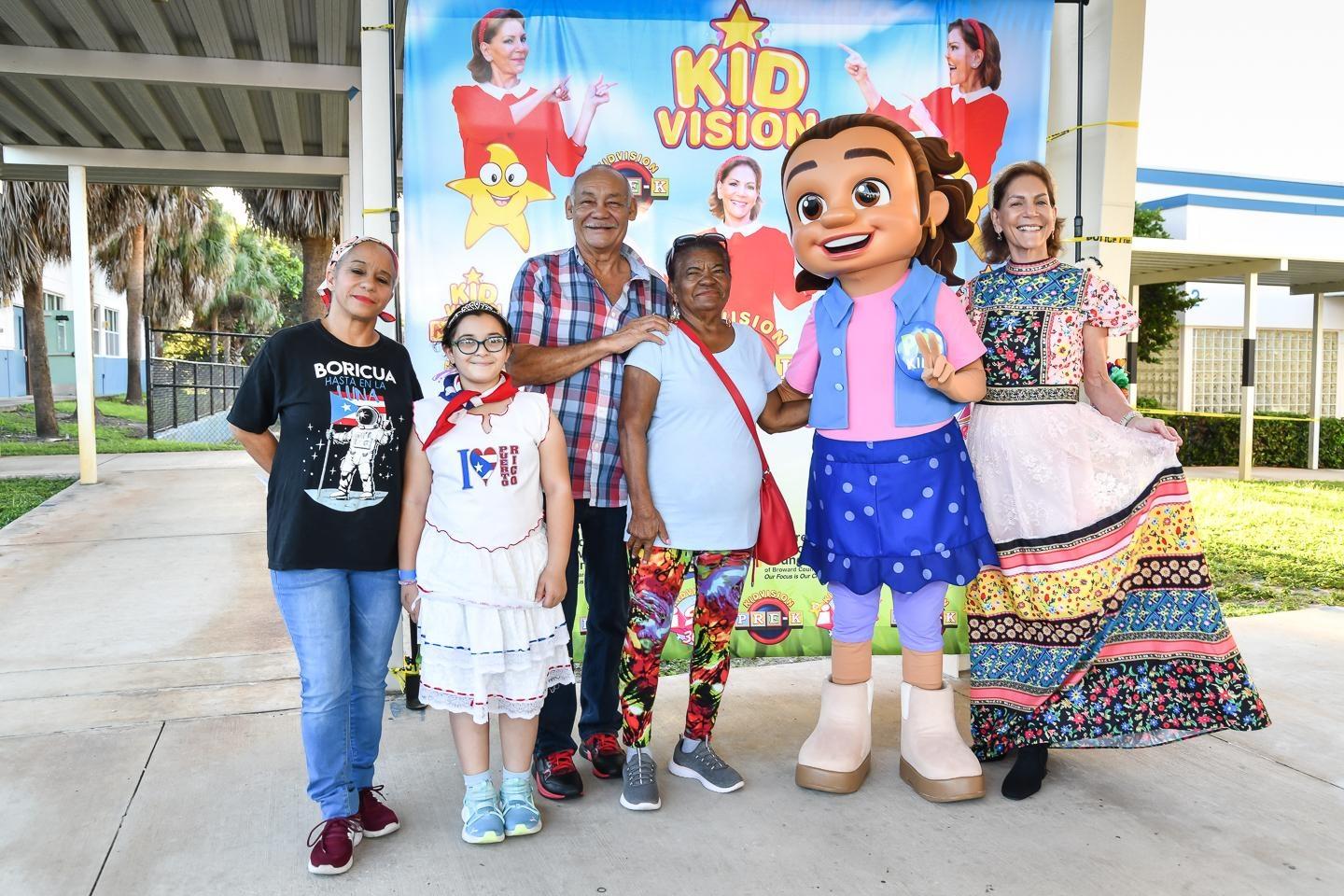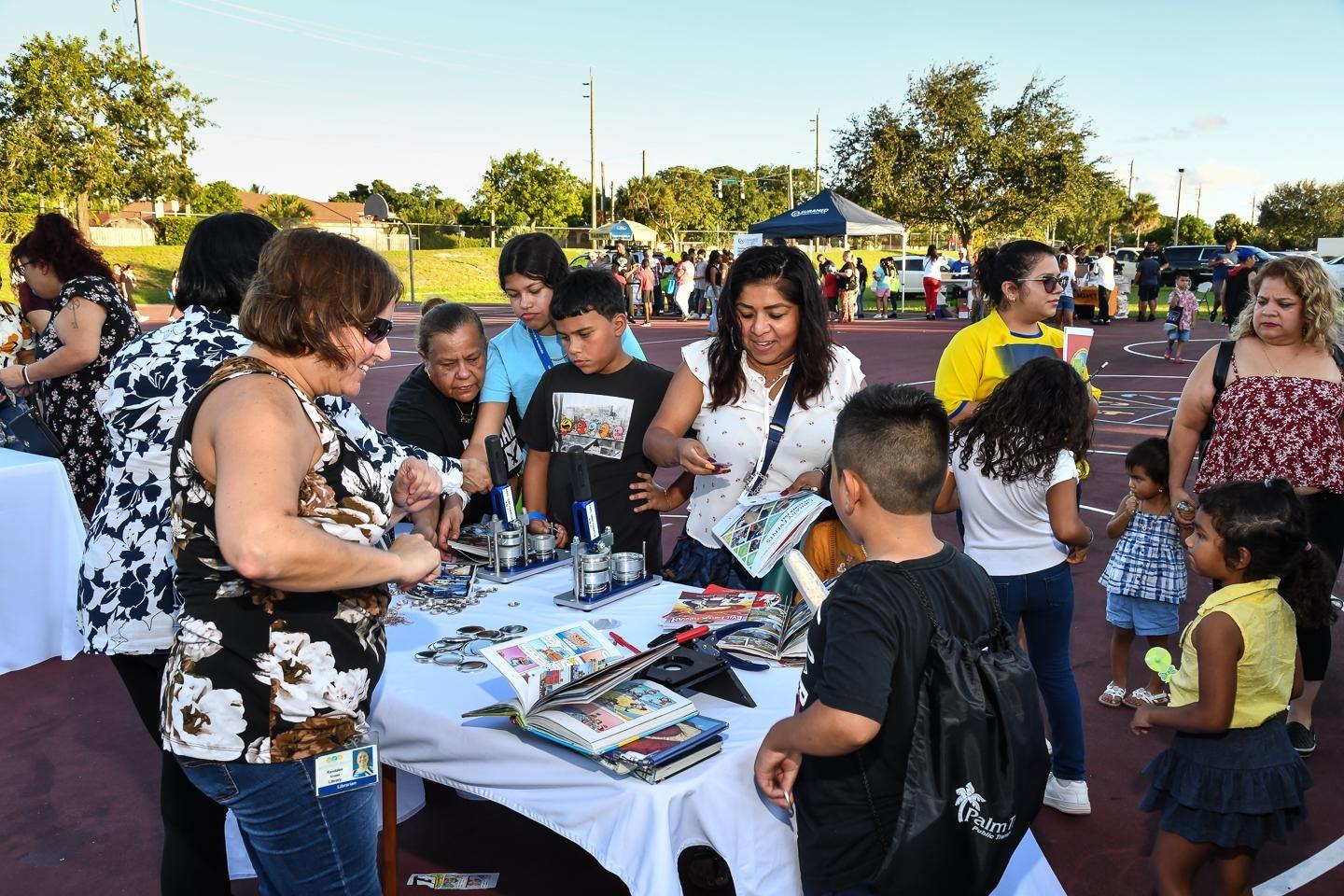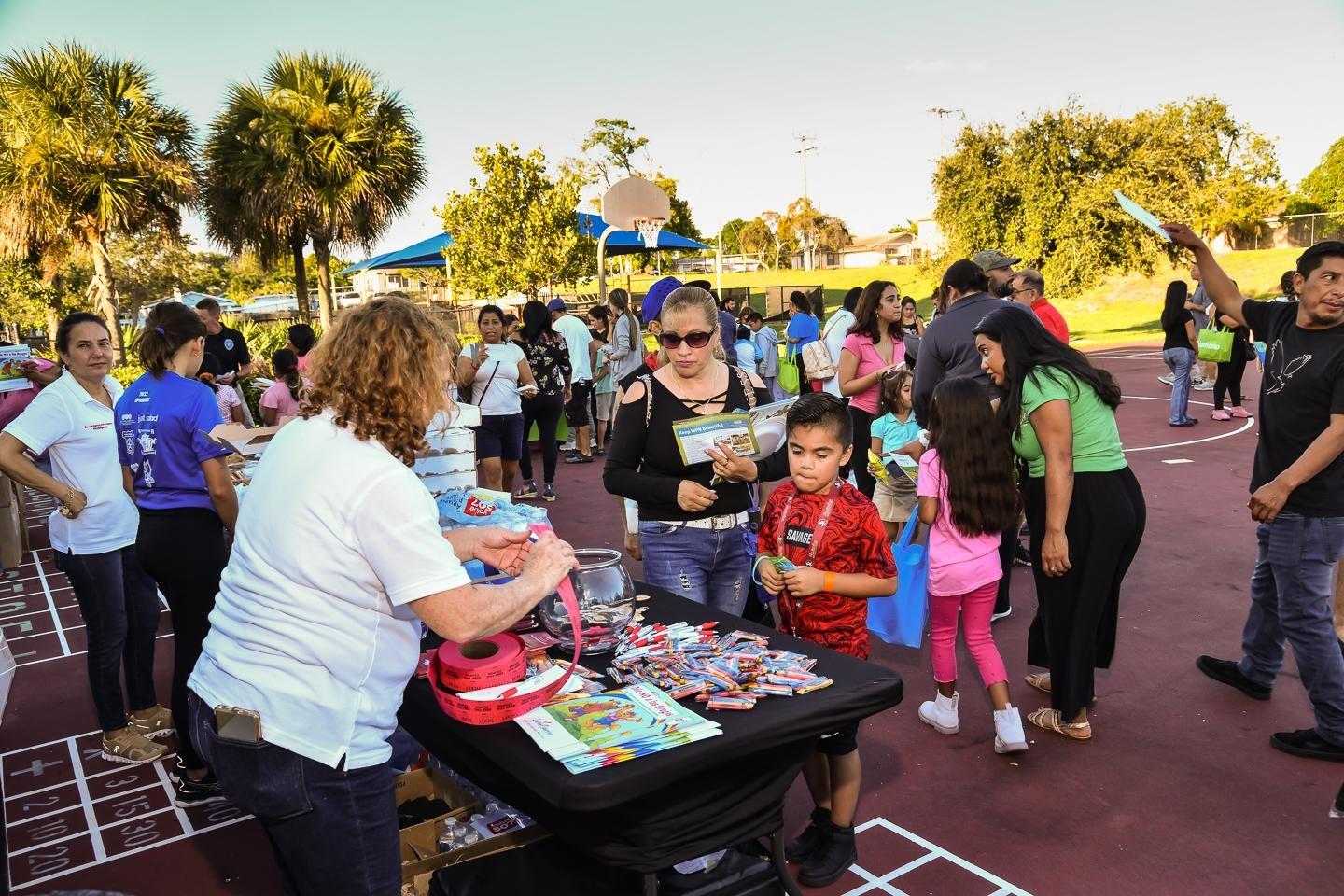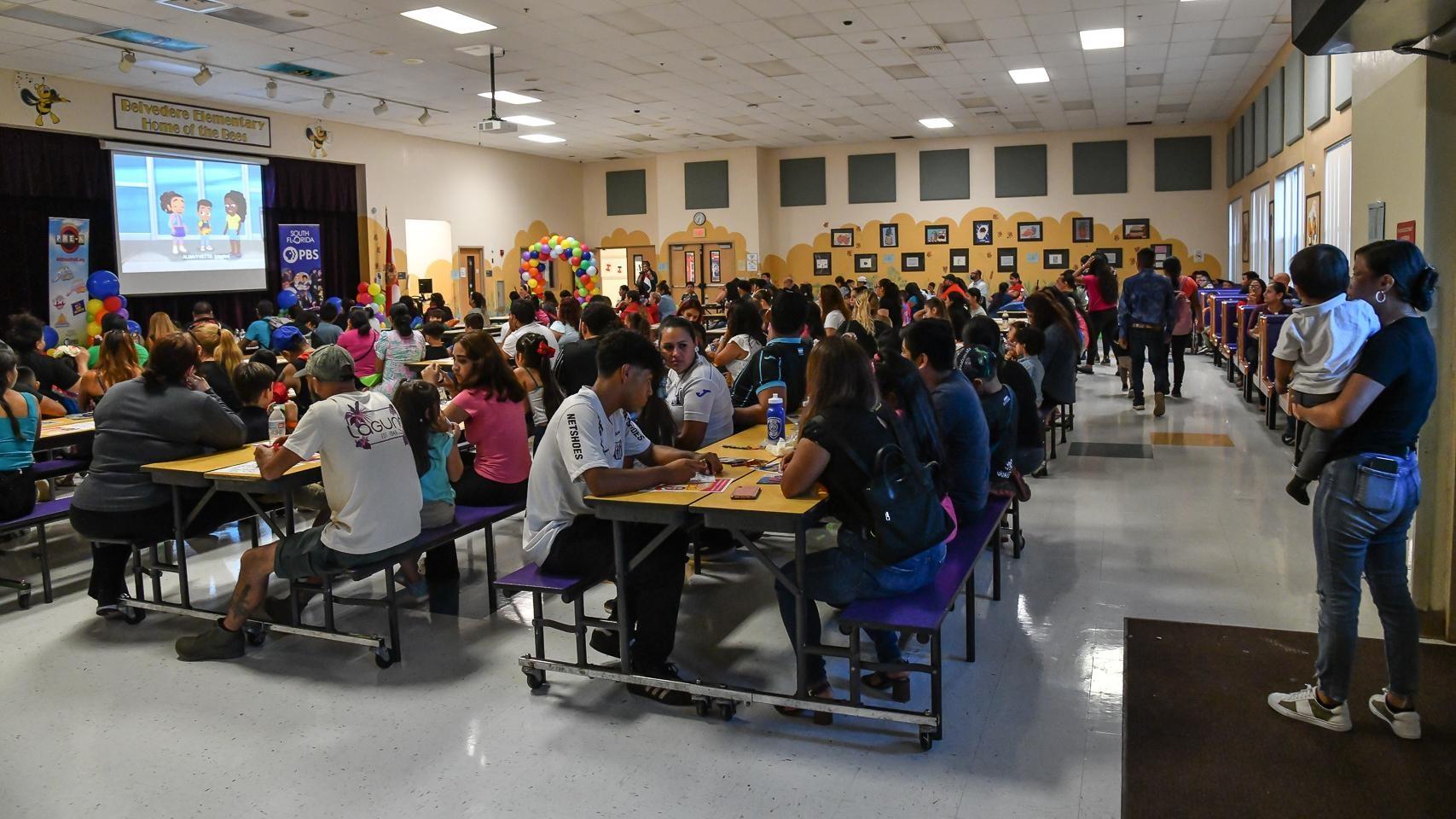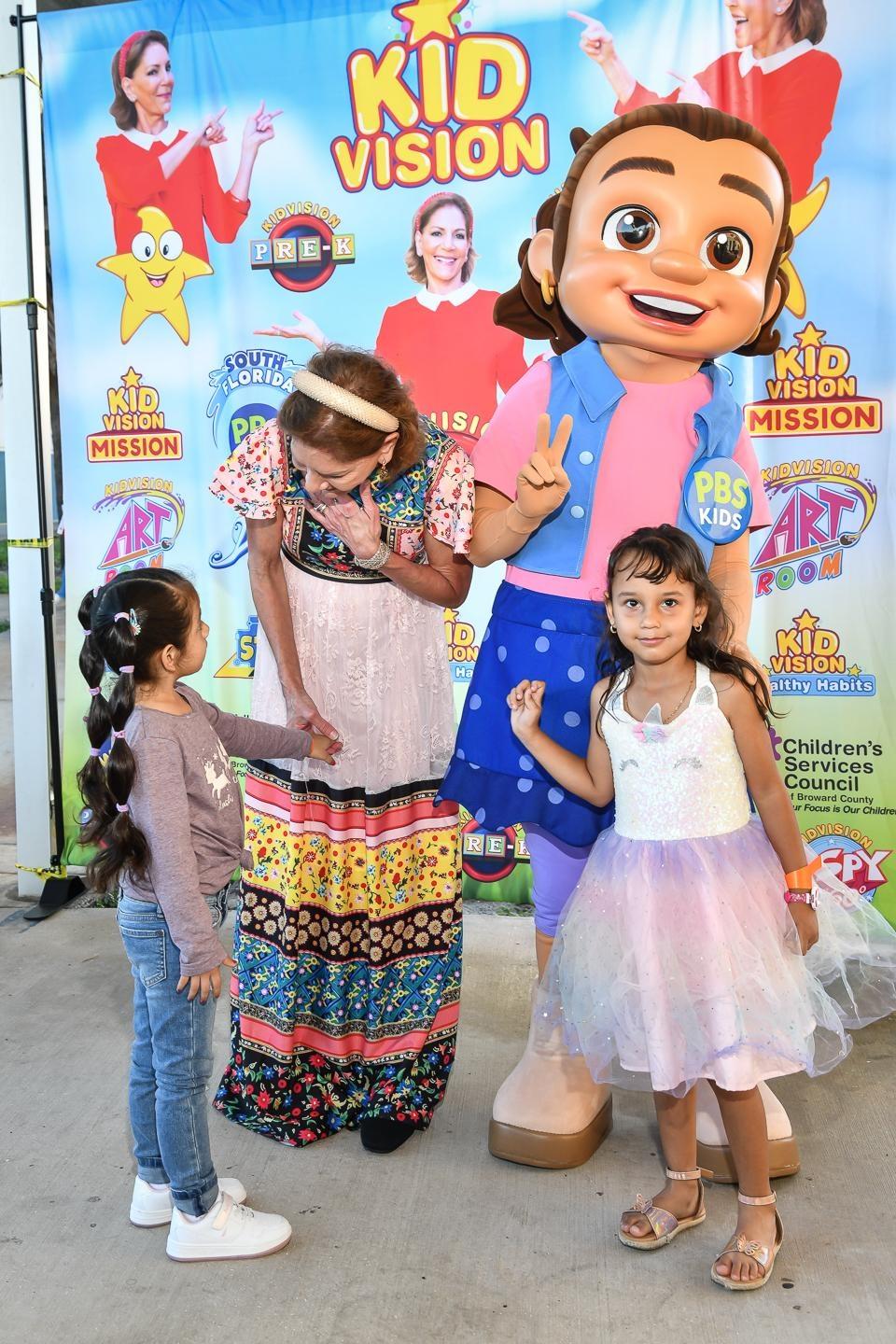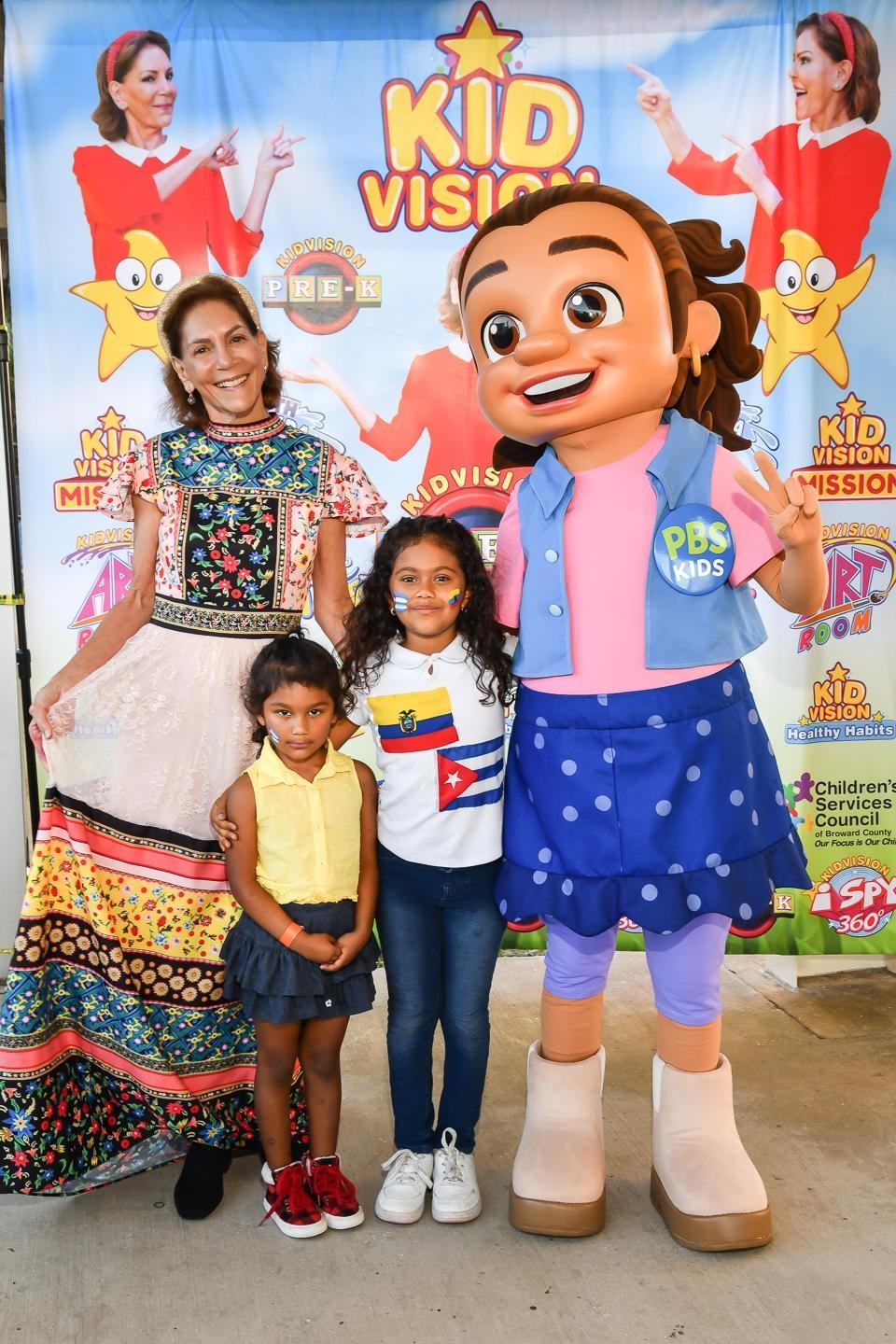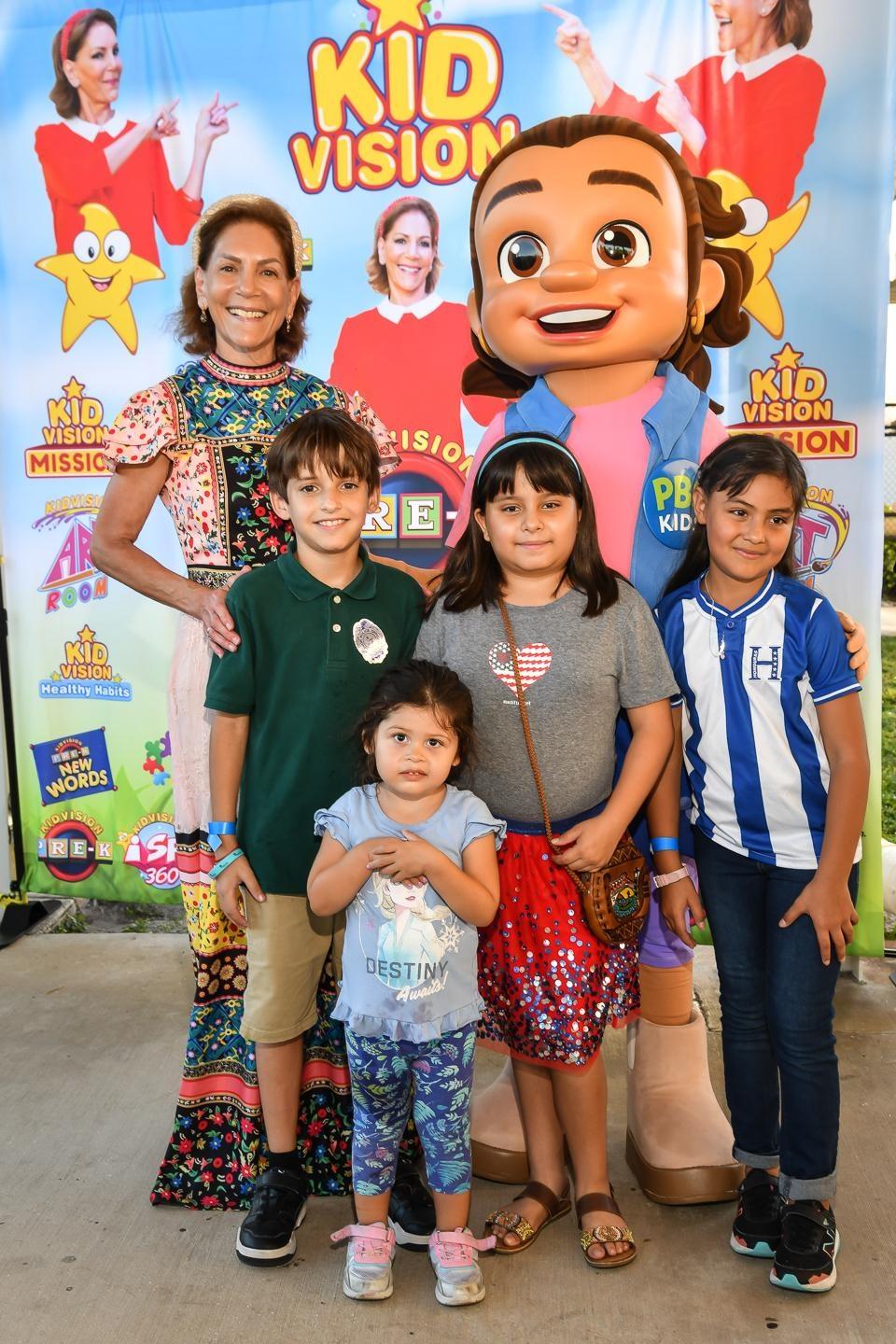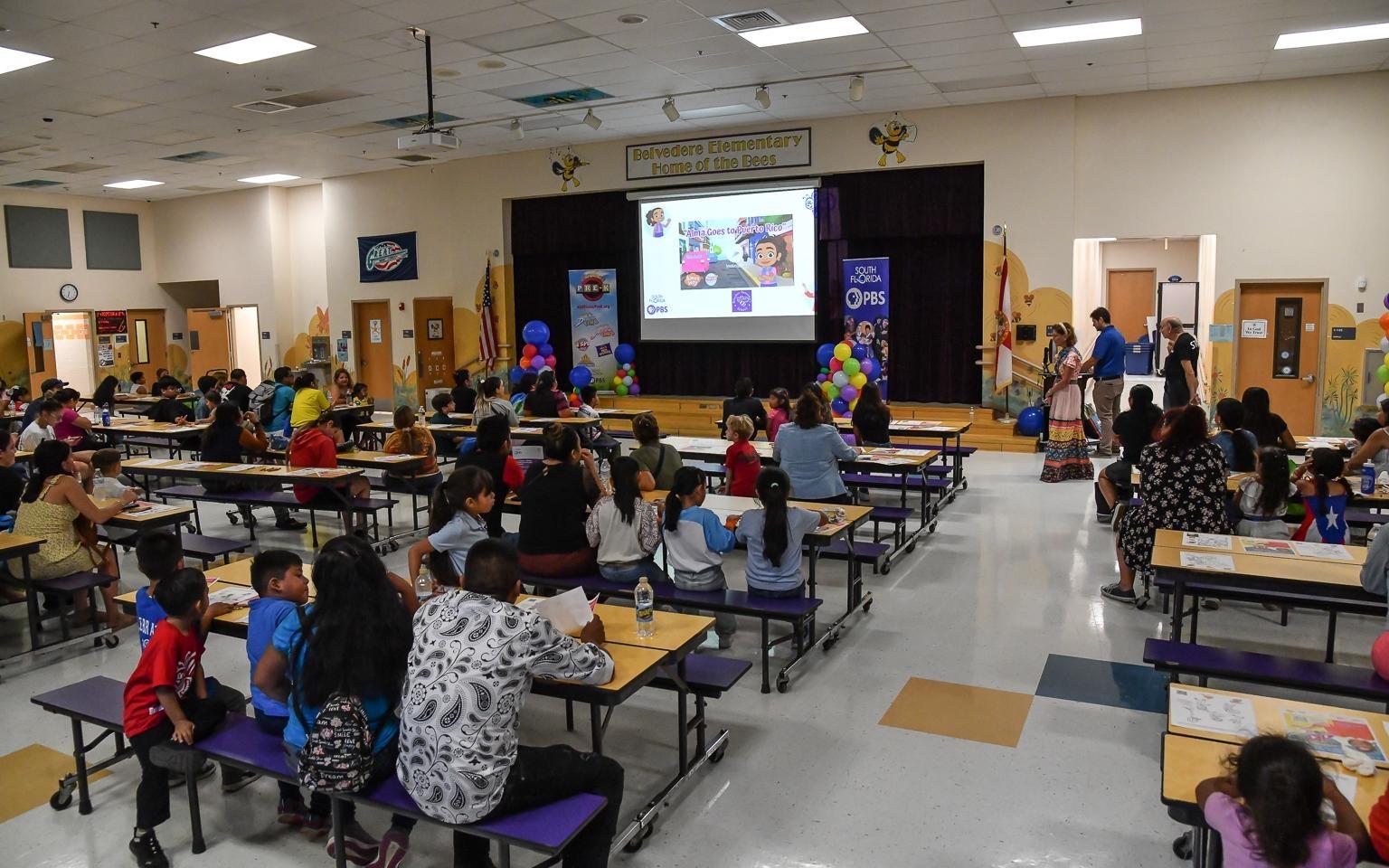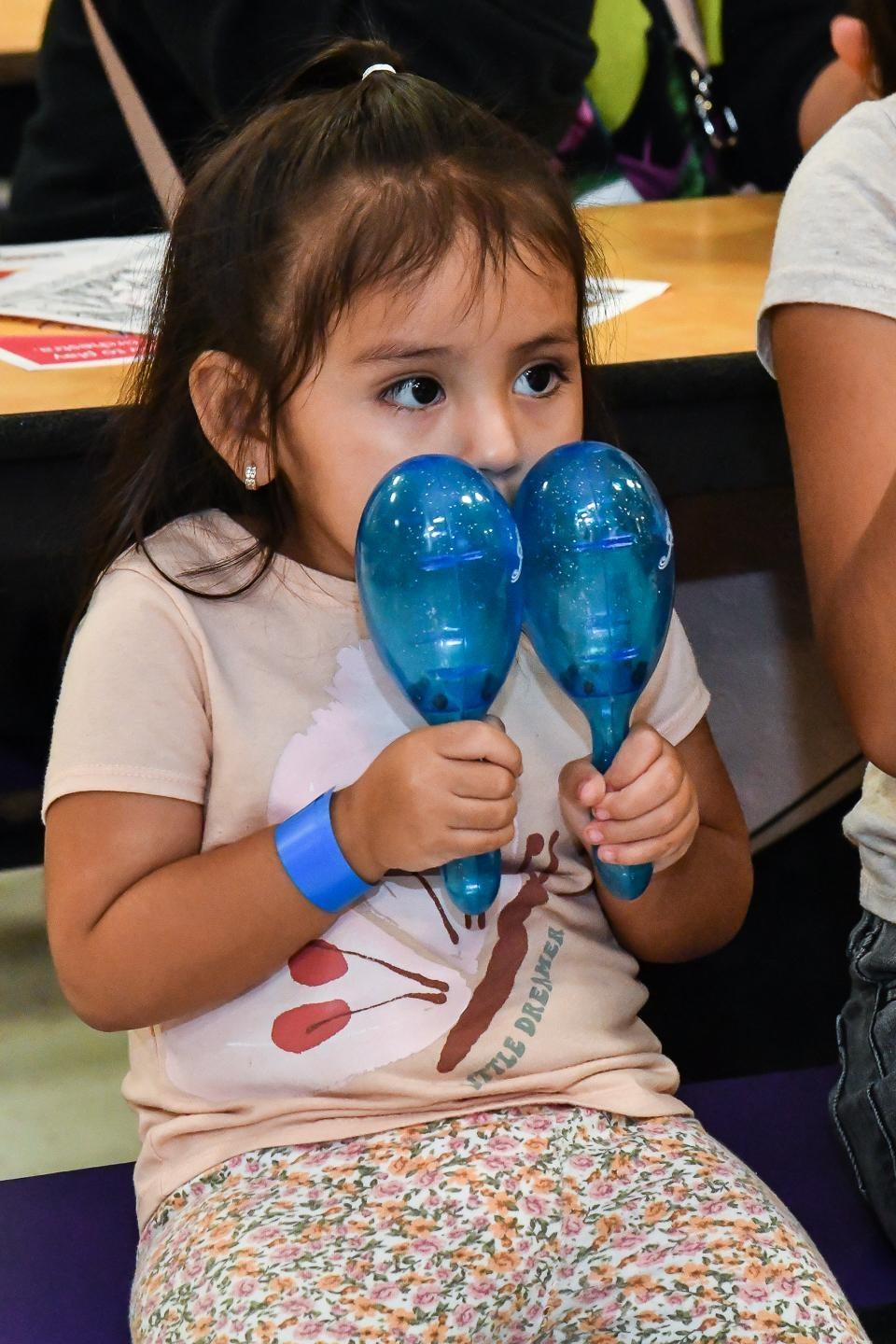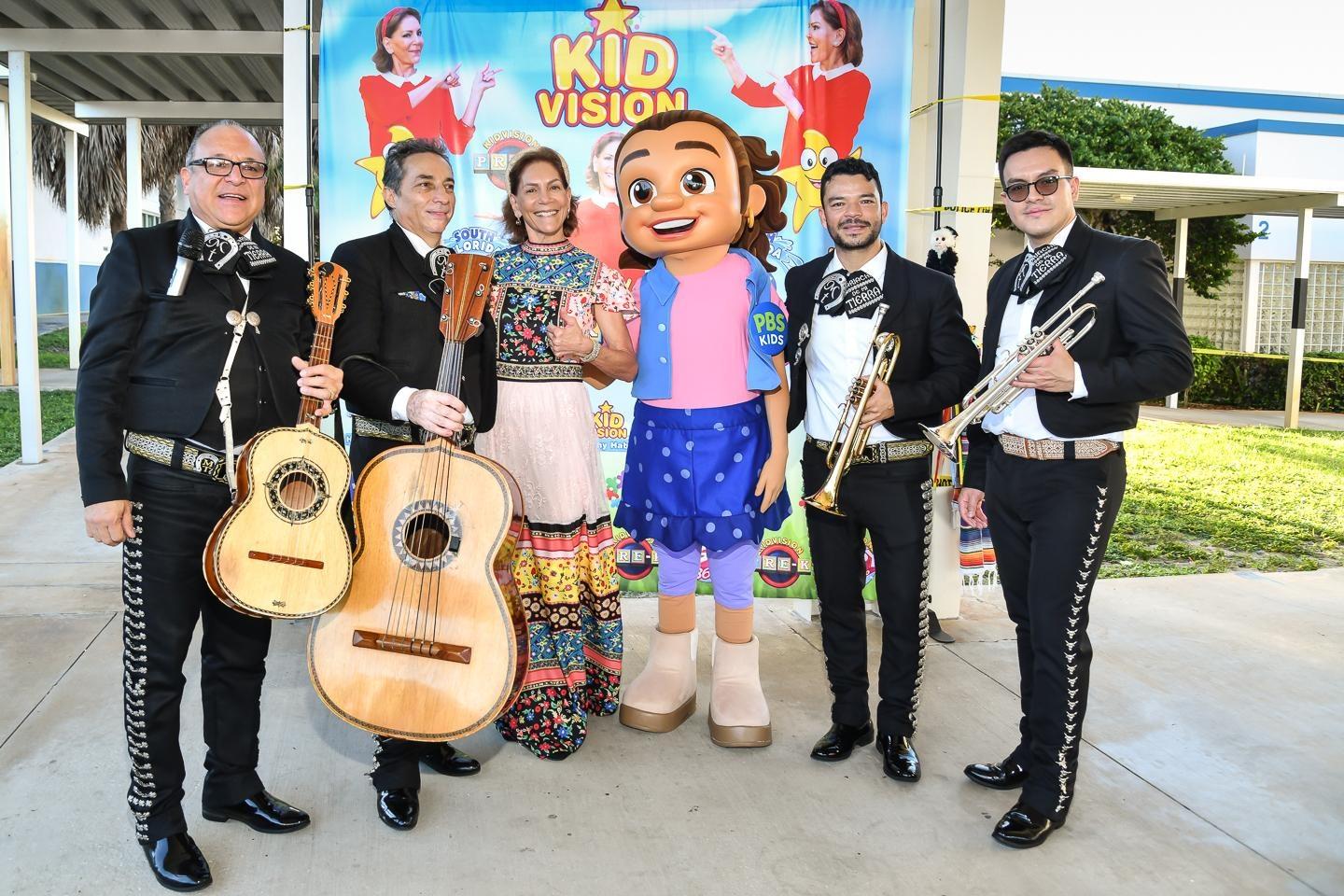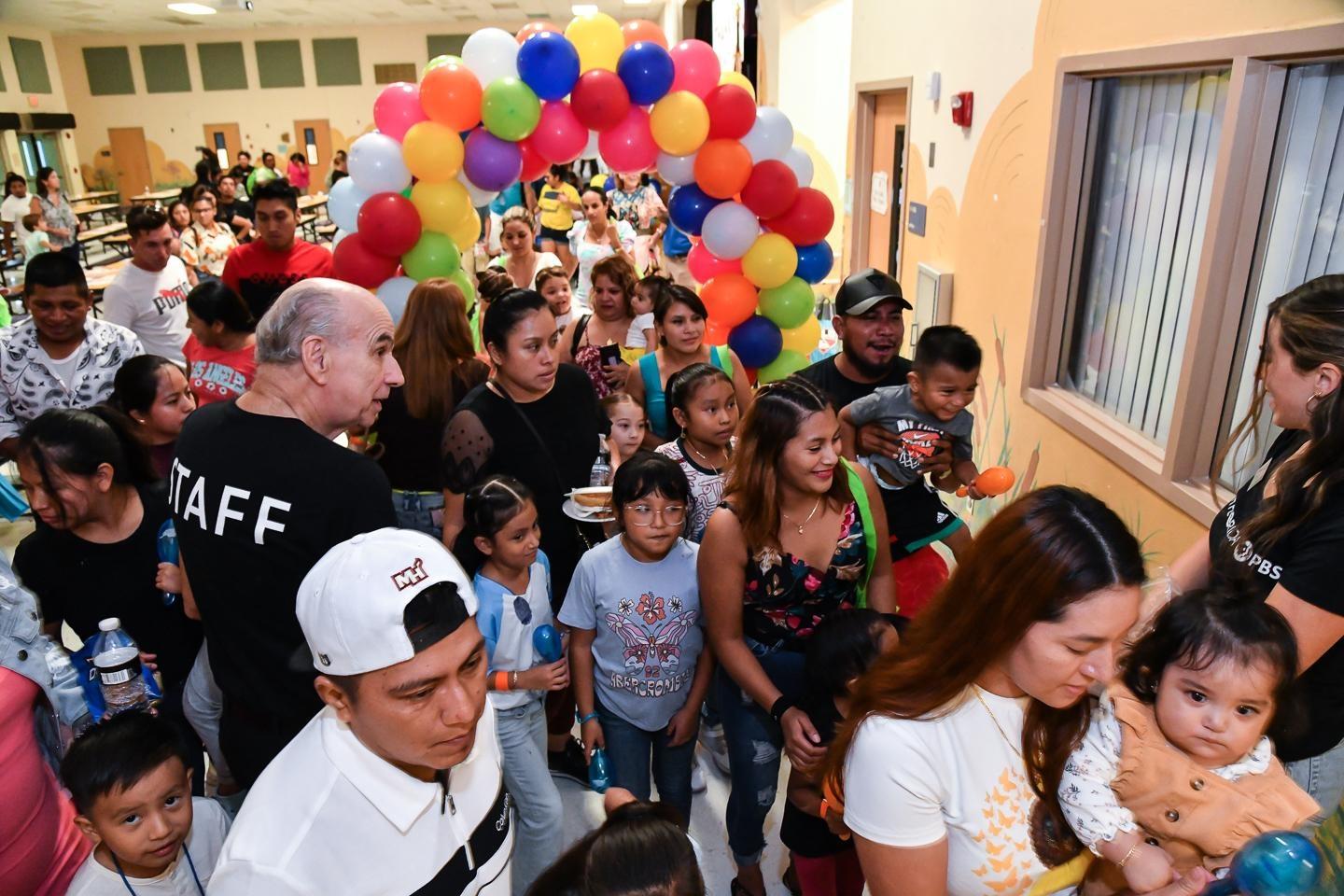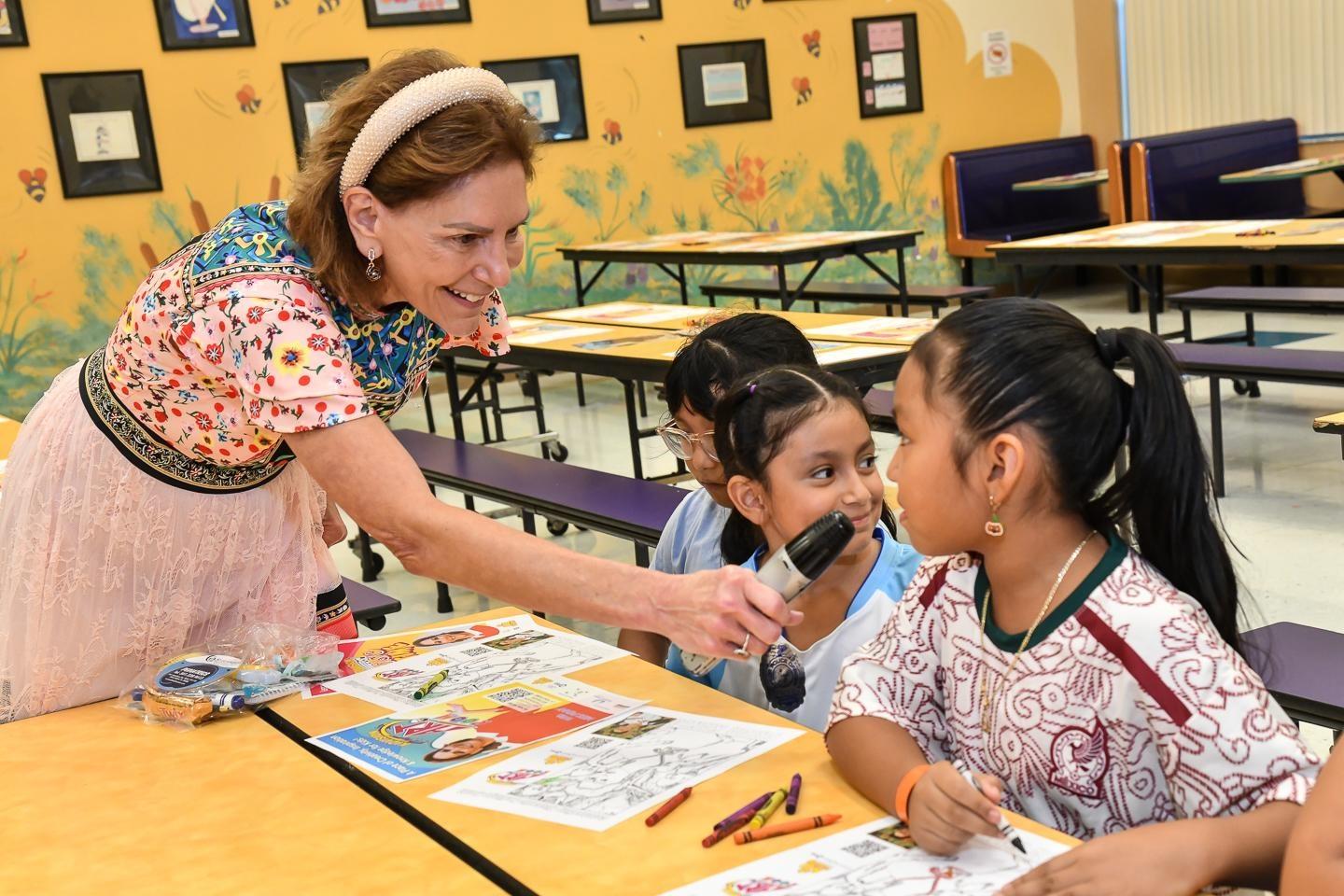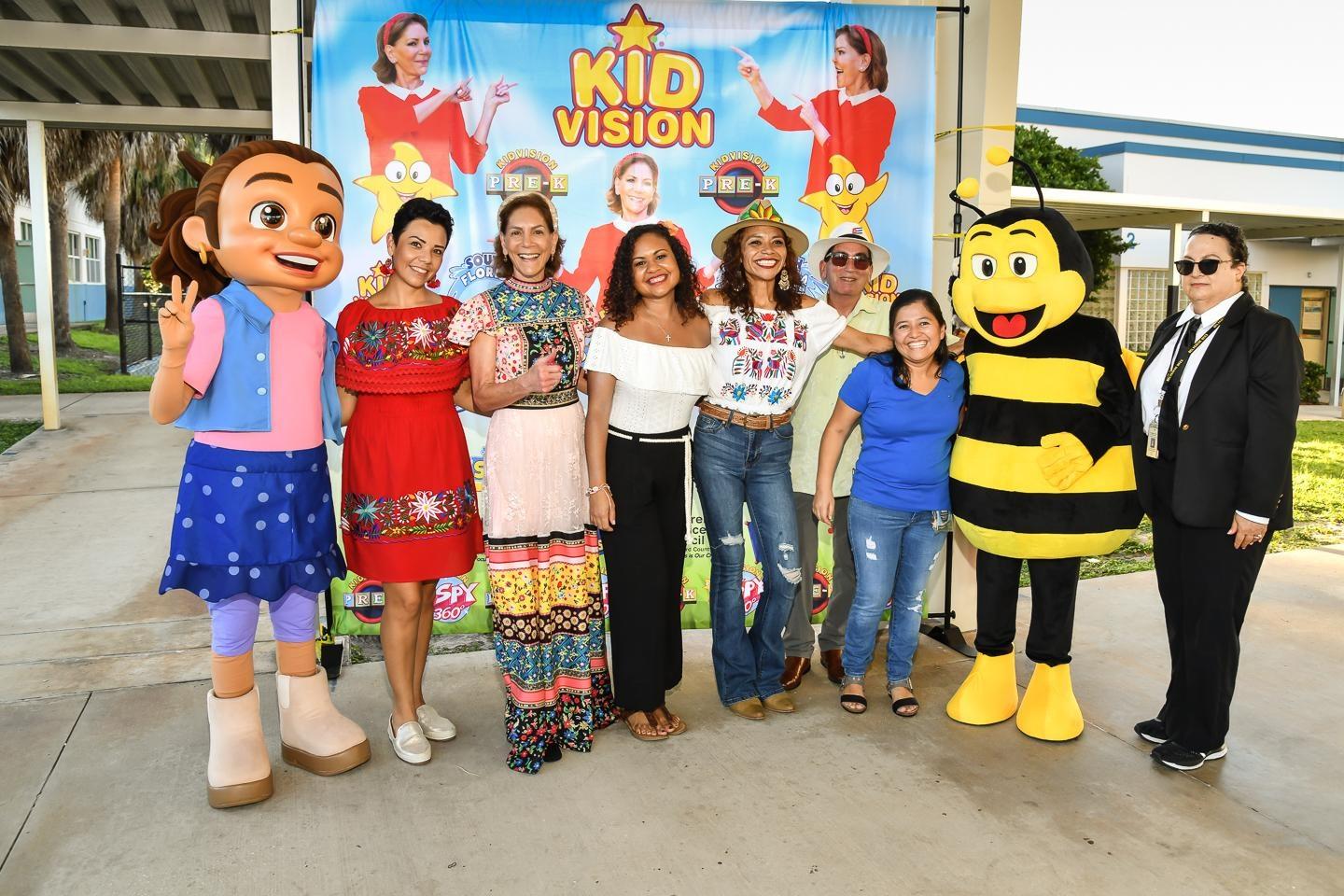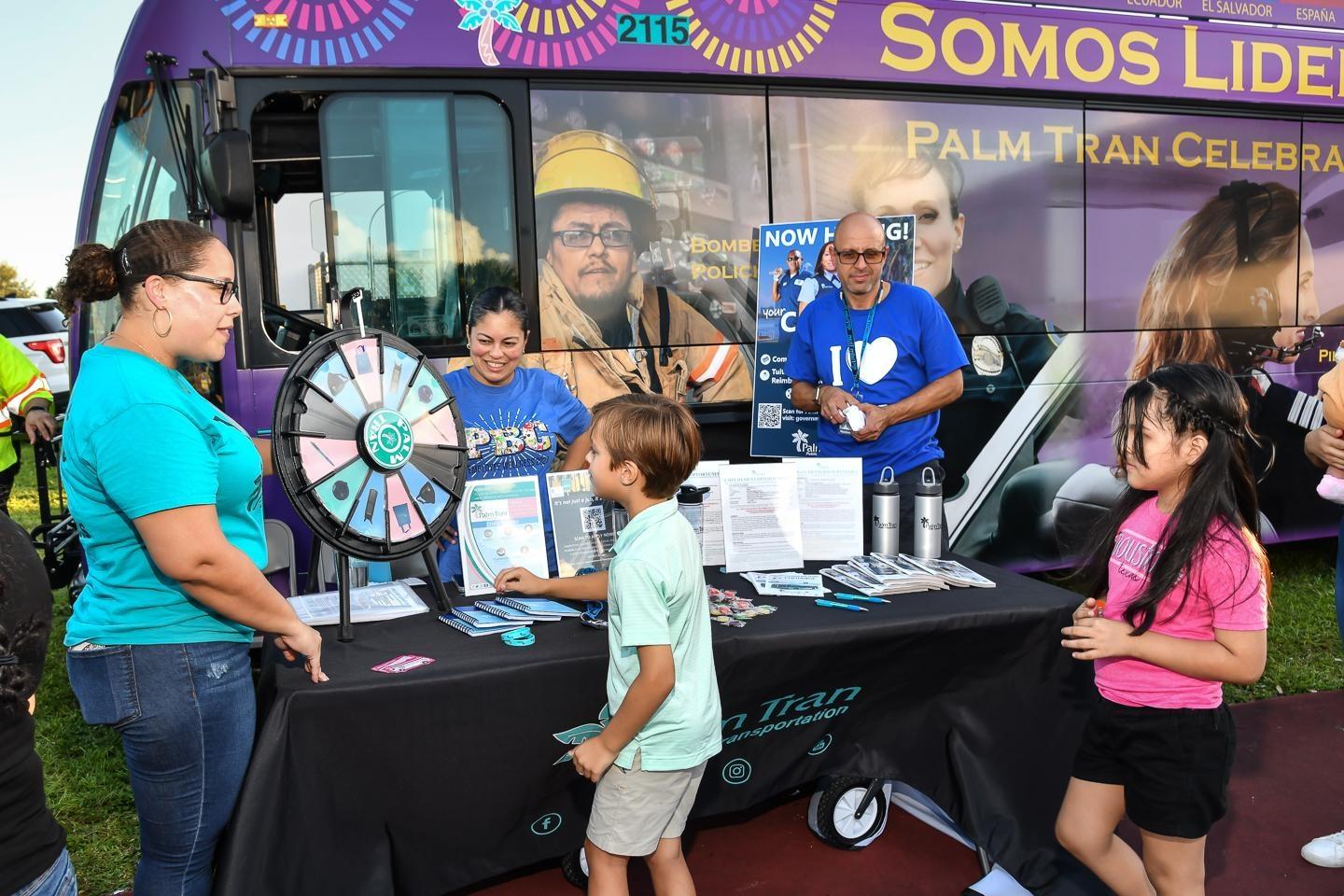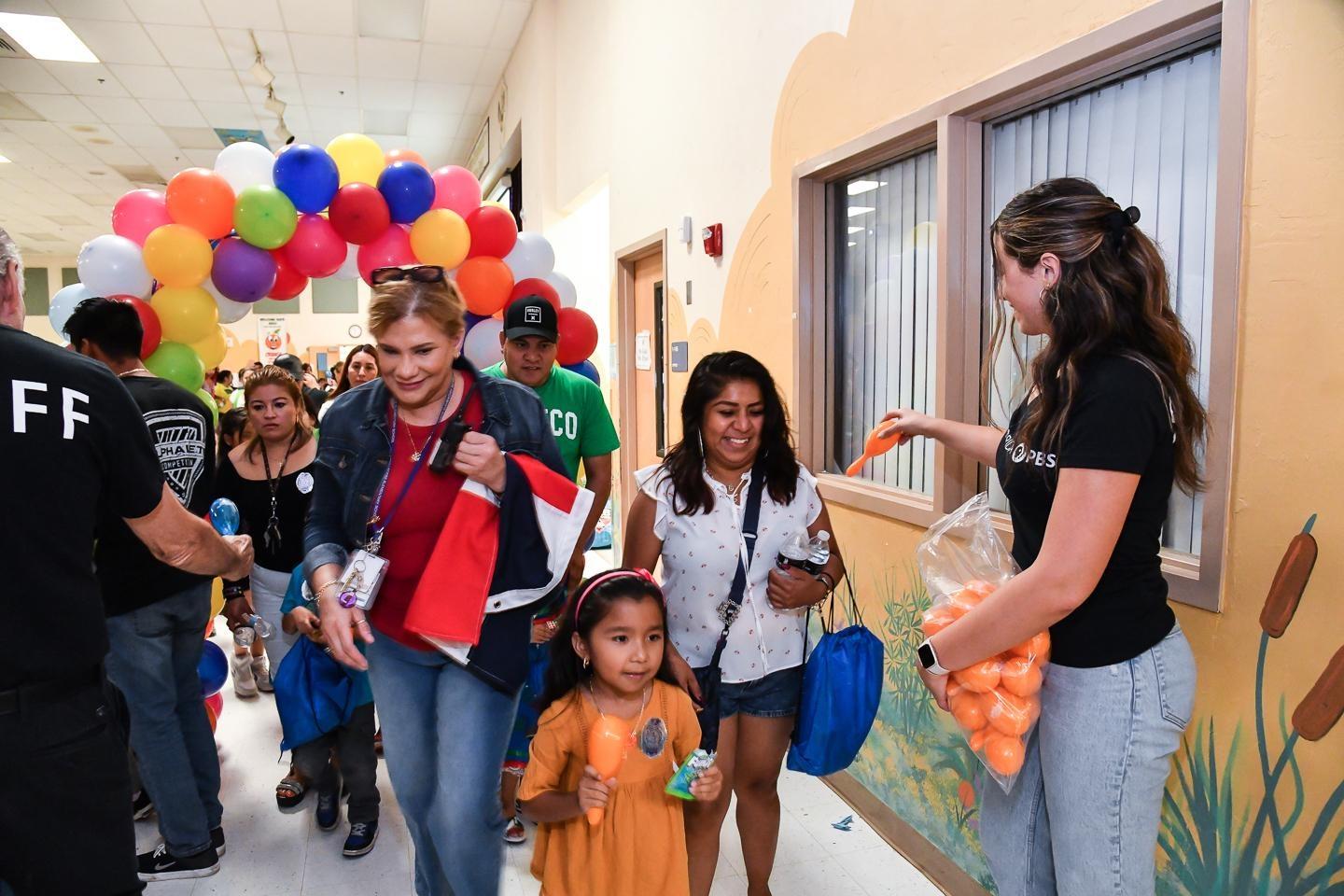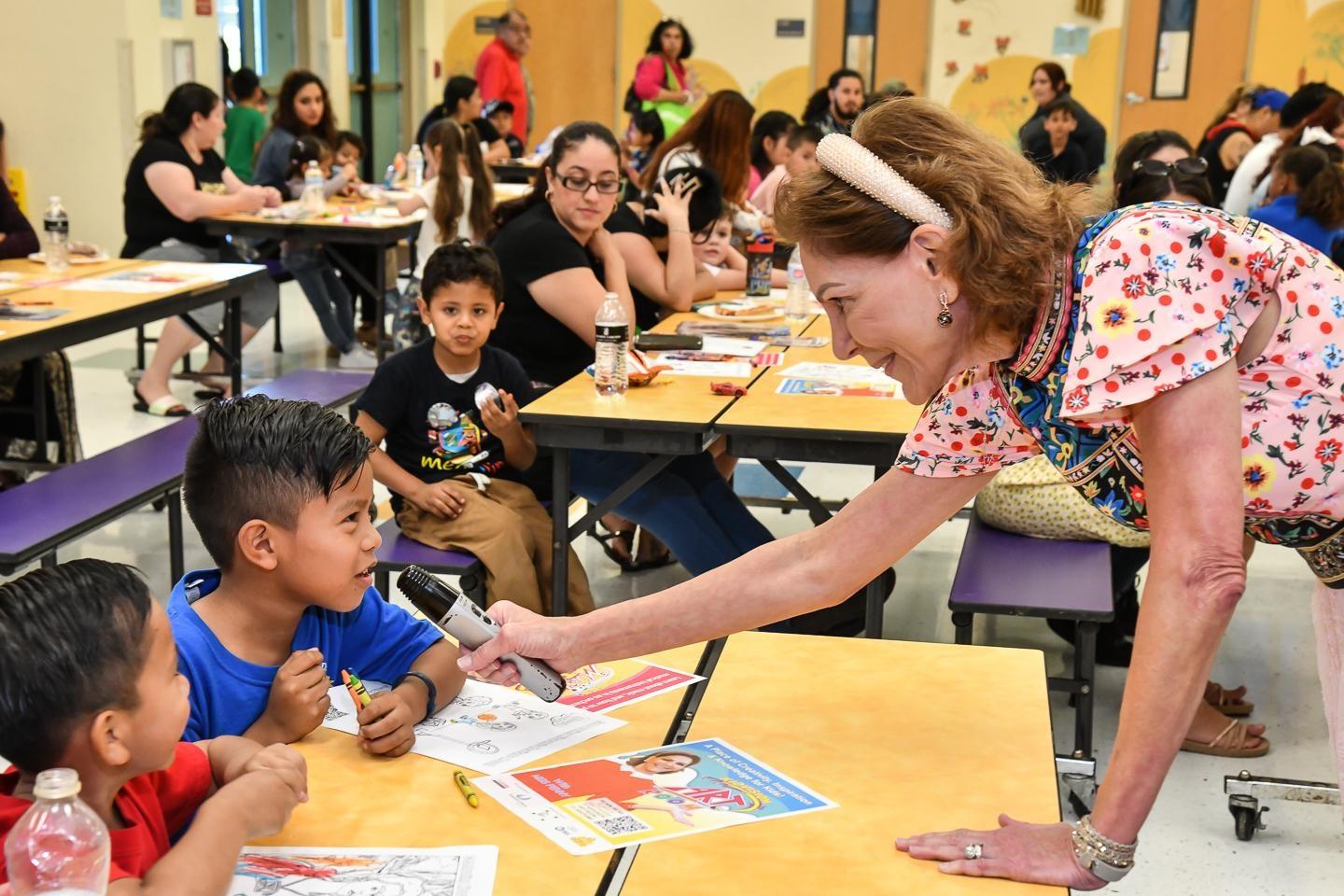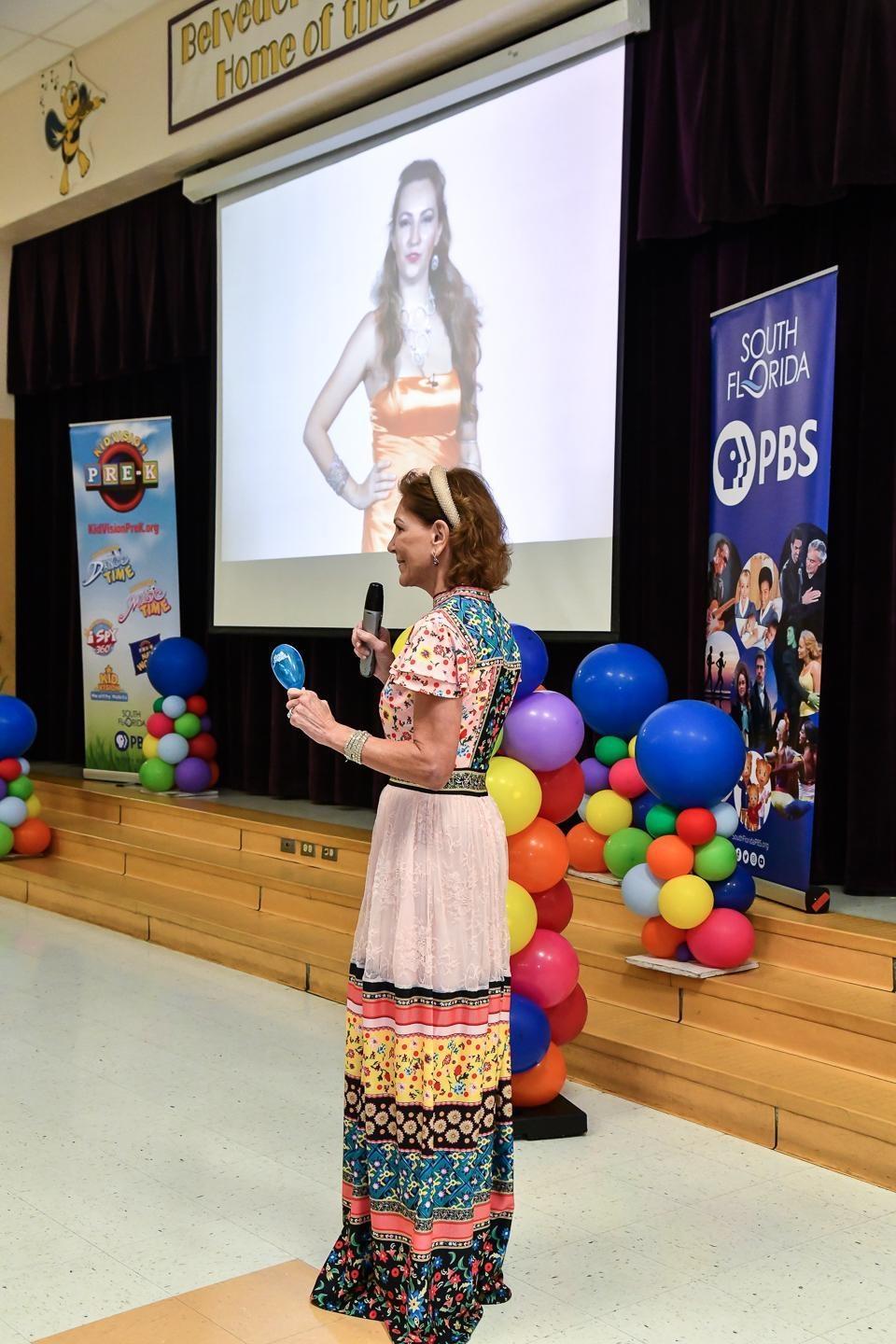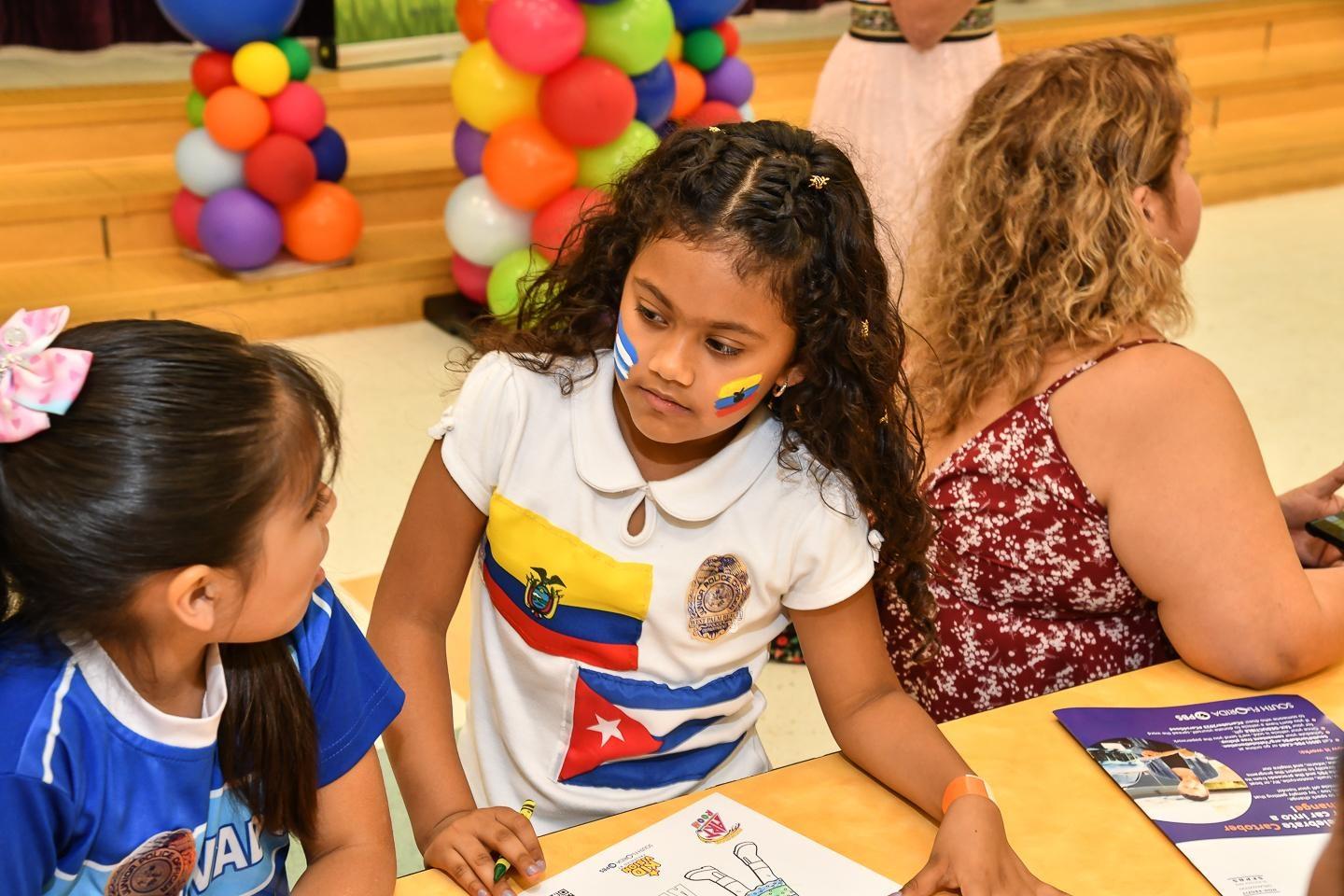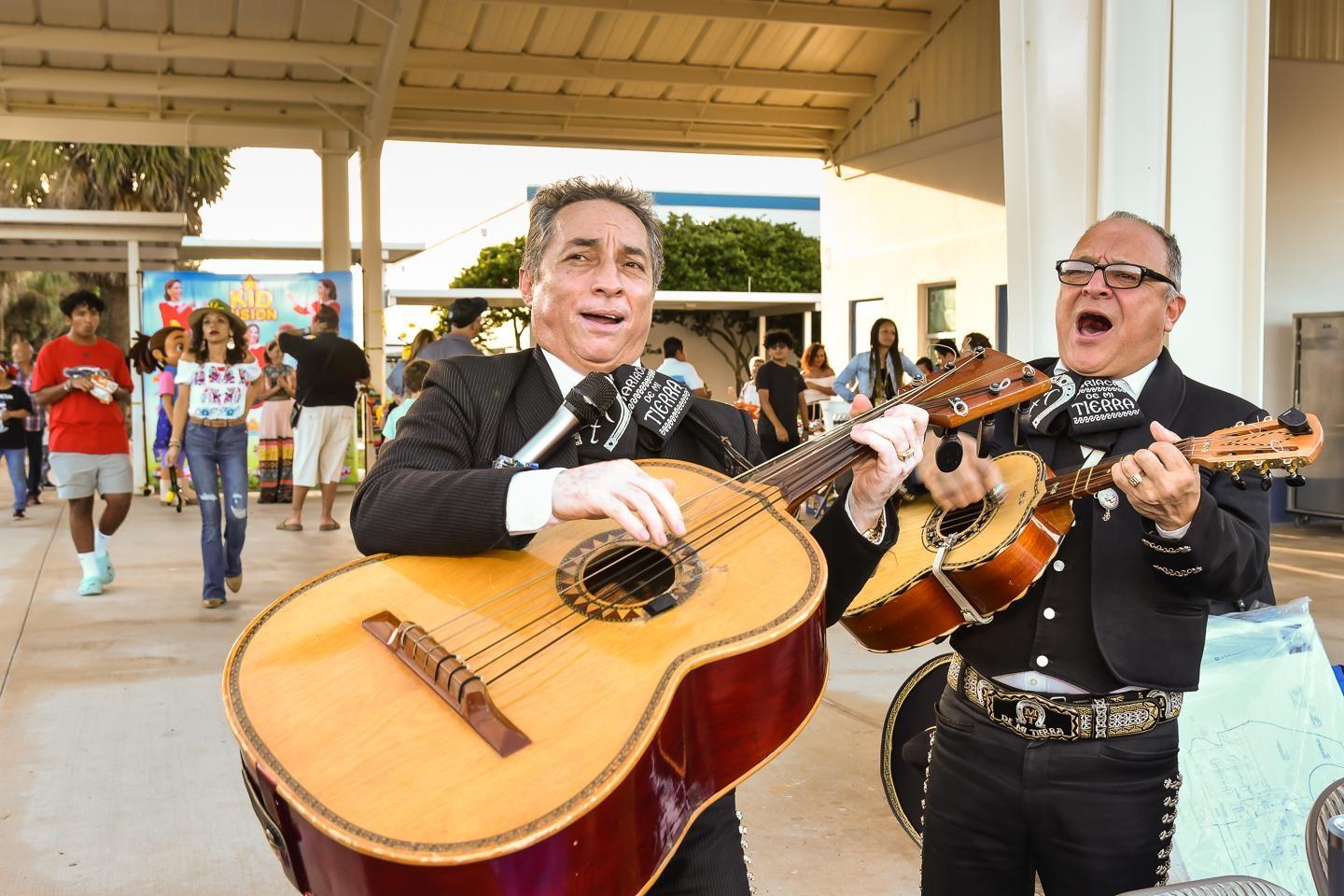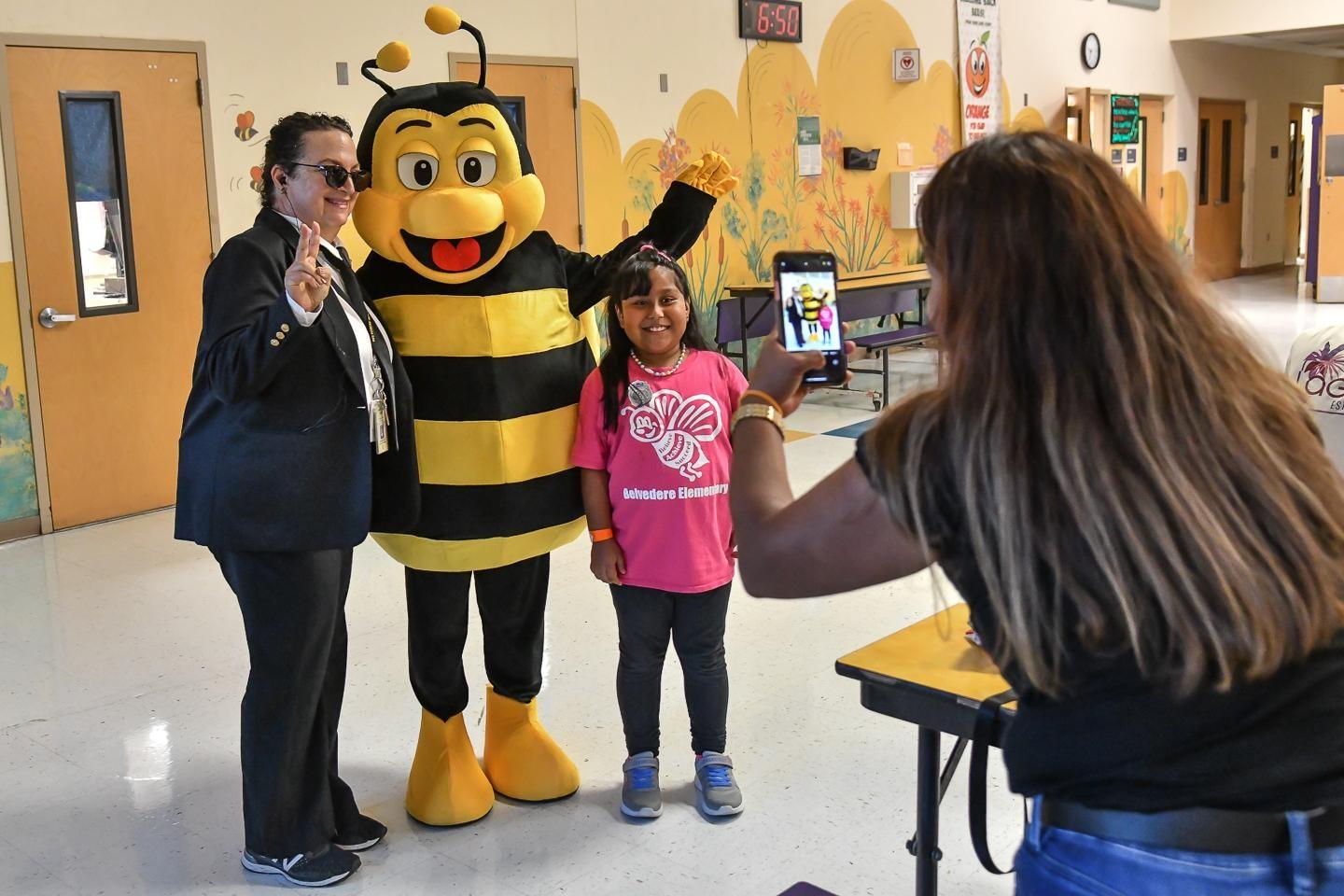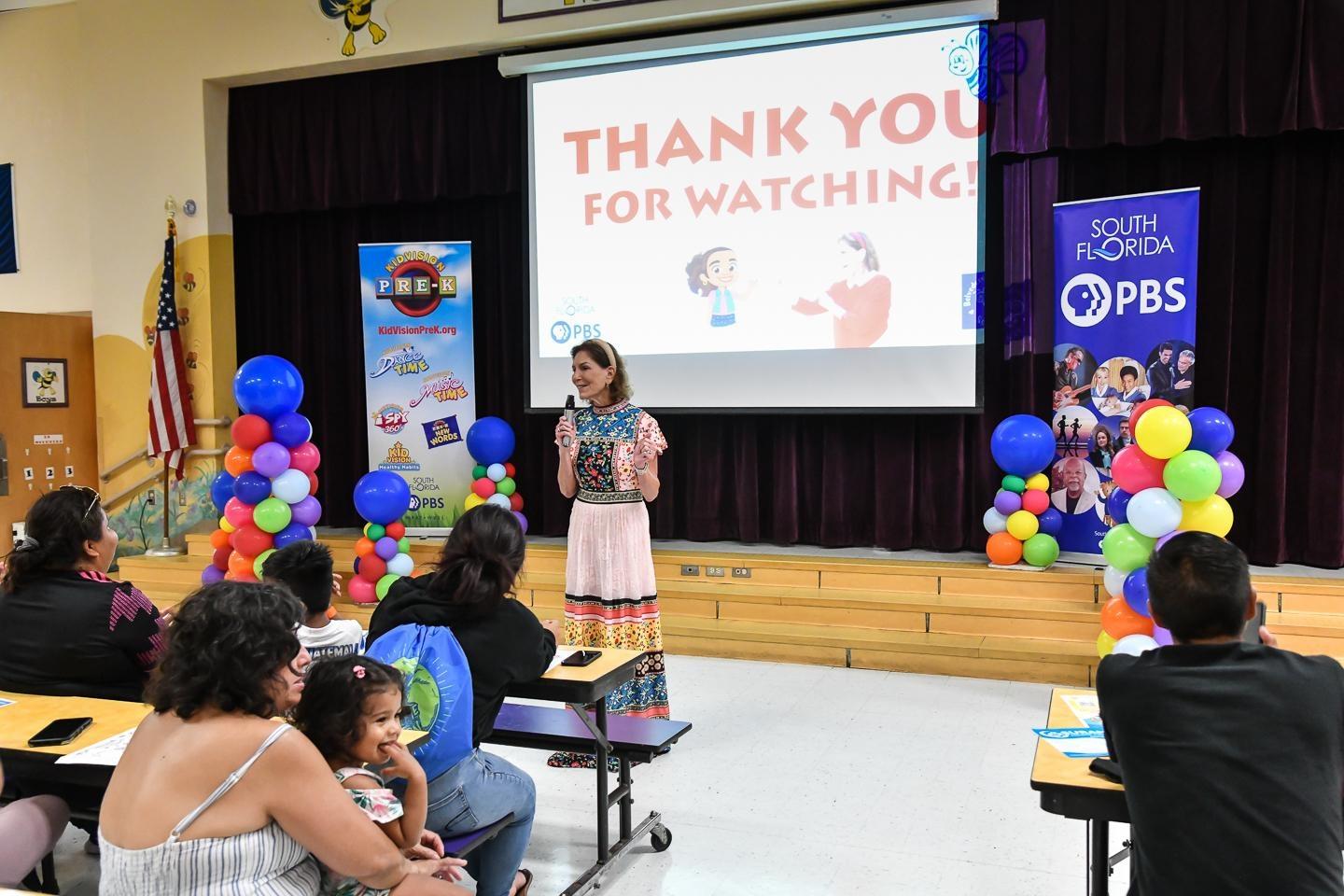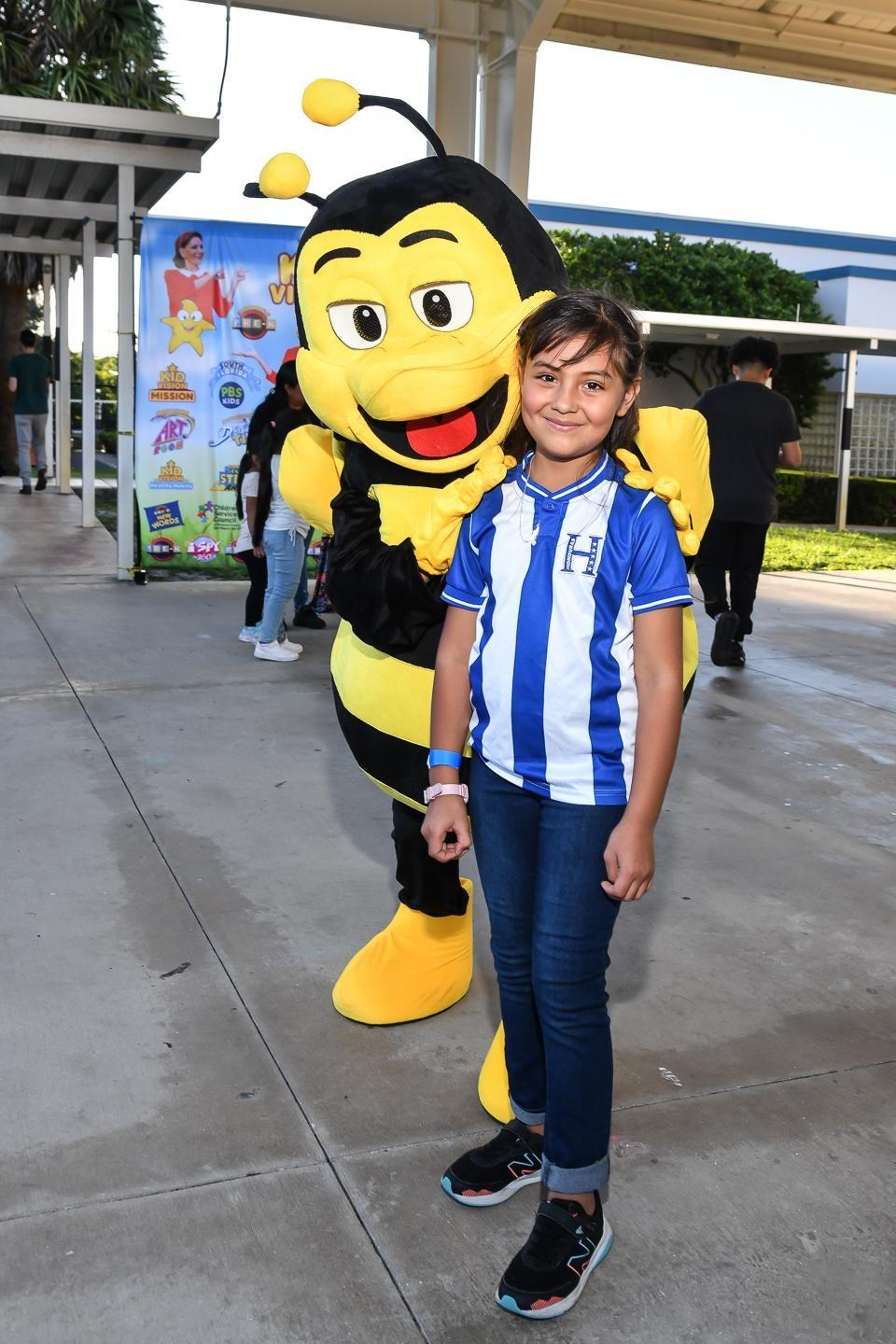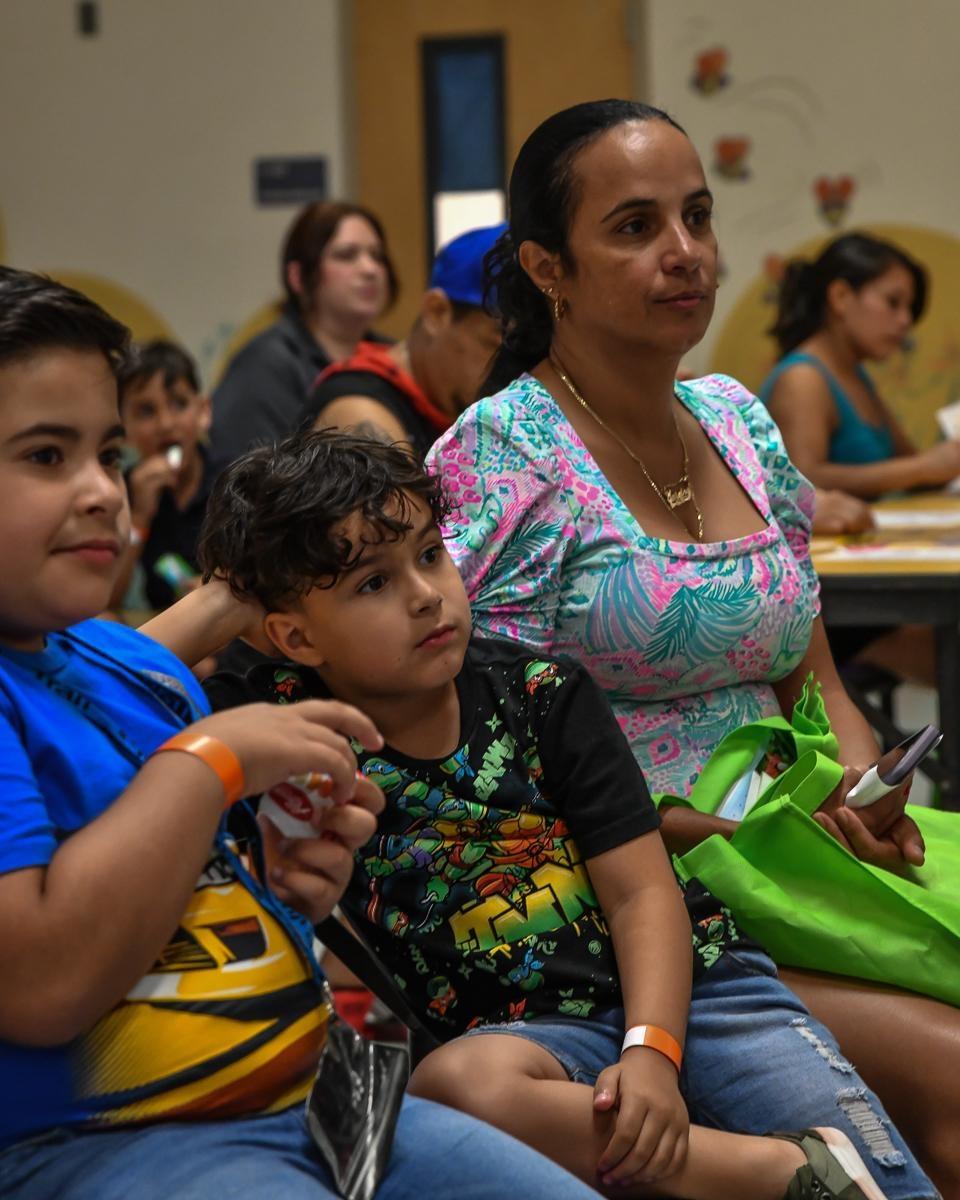 On Thursday, October 5th, South Florida PBS in partnership with The Latin Quarter of West Palm Beach celebrated Hispanic Heritage at Belvedere Elementary School!
KidVision host Miss Penny led a fun presentation where students watched KidVision Music Time, KidVision Art Room, KidVision Dance Time and an episode of Alma's Way!
KidVision Music Time at FROST School of Music at University of Miami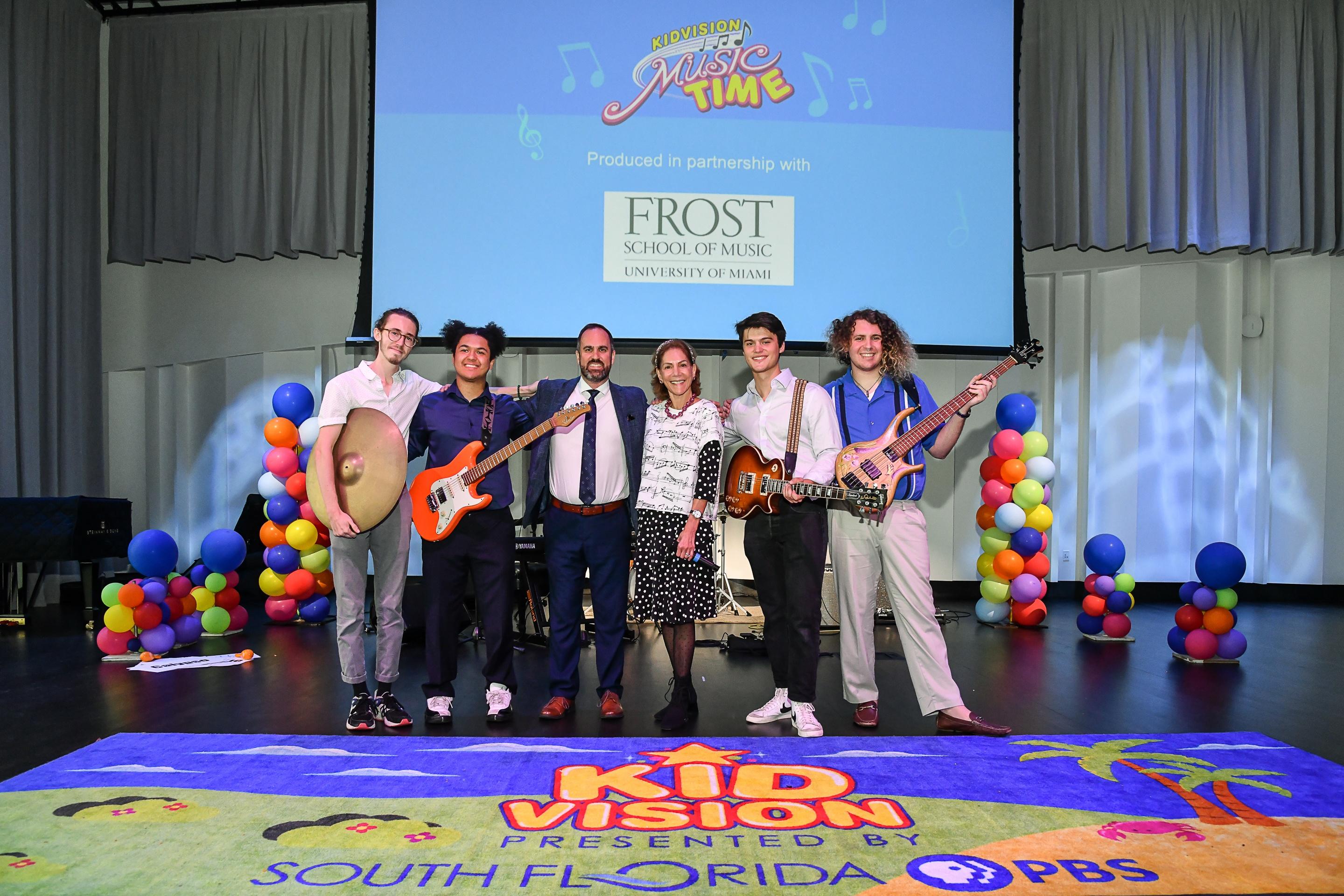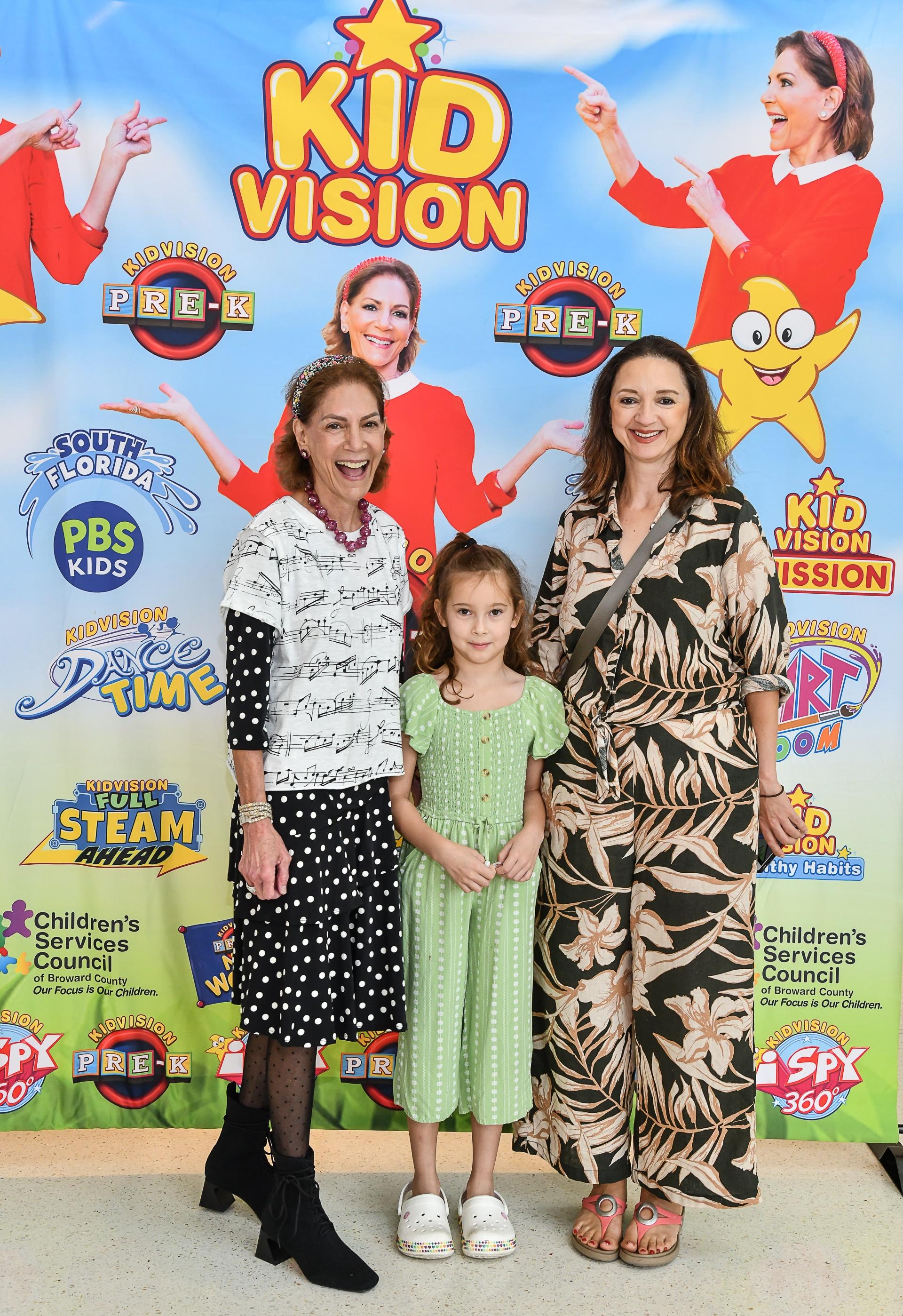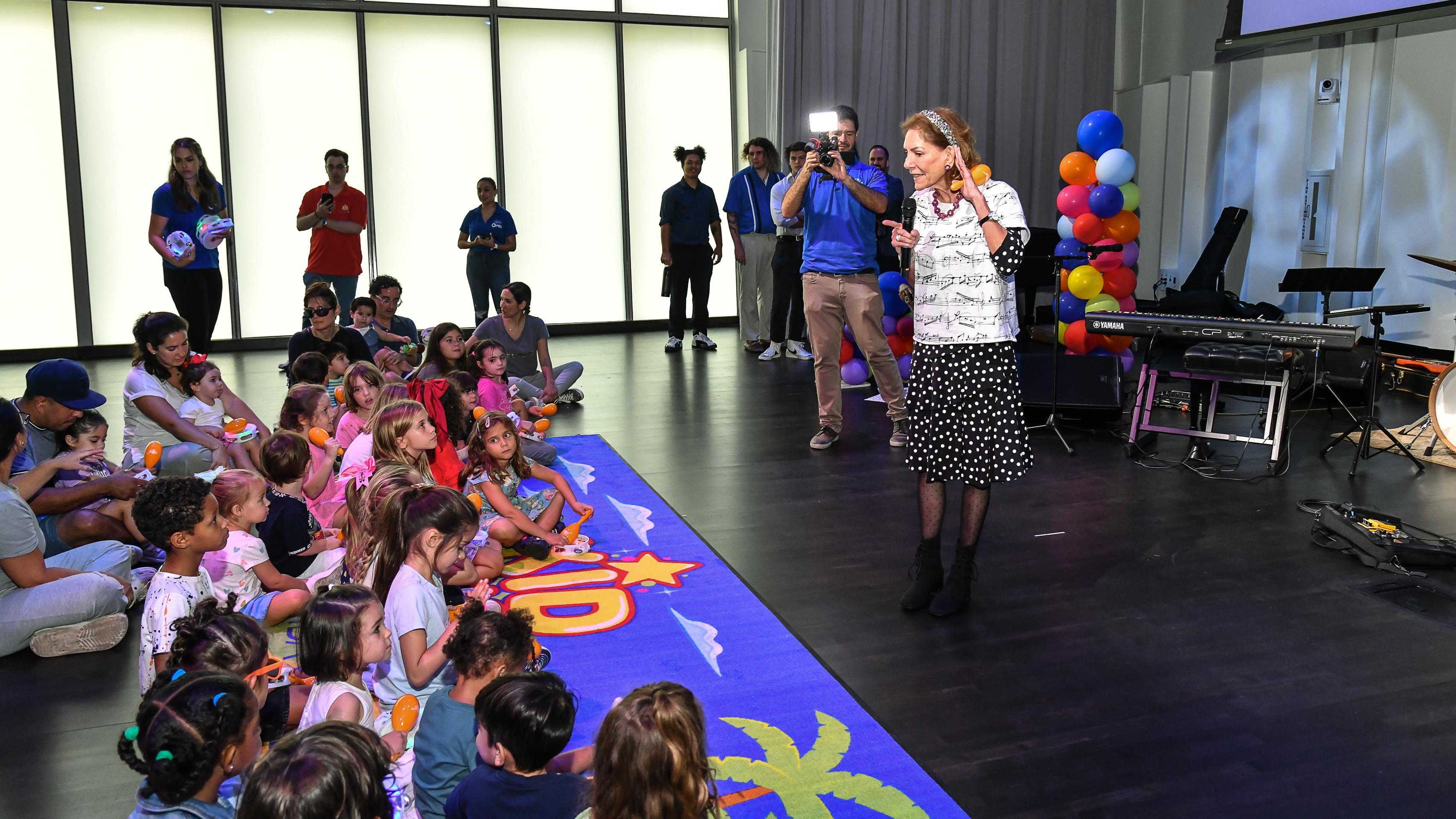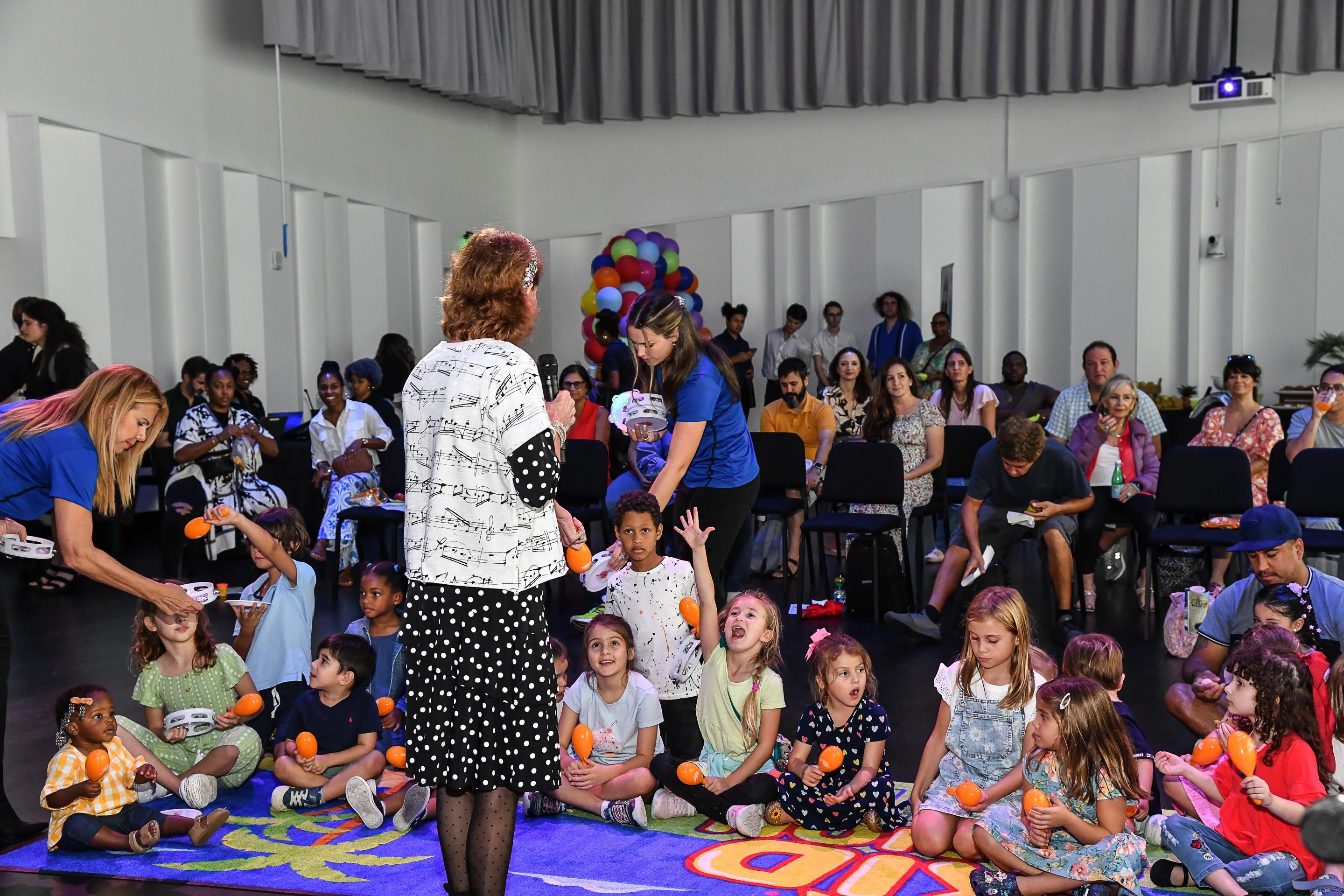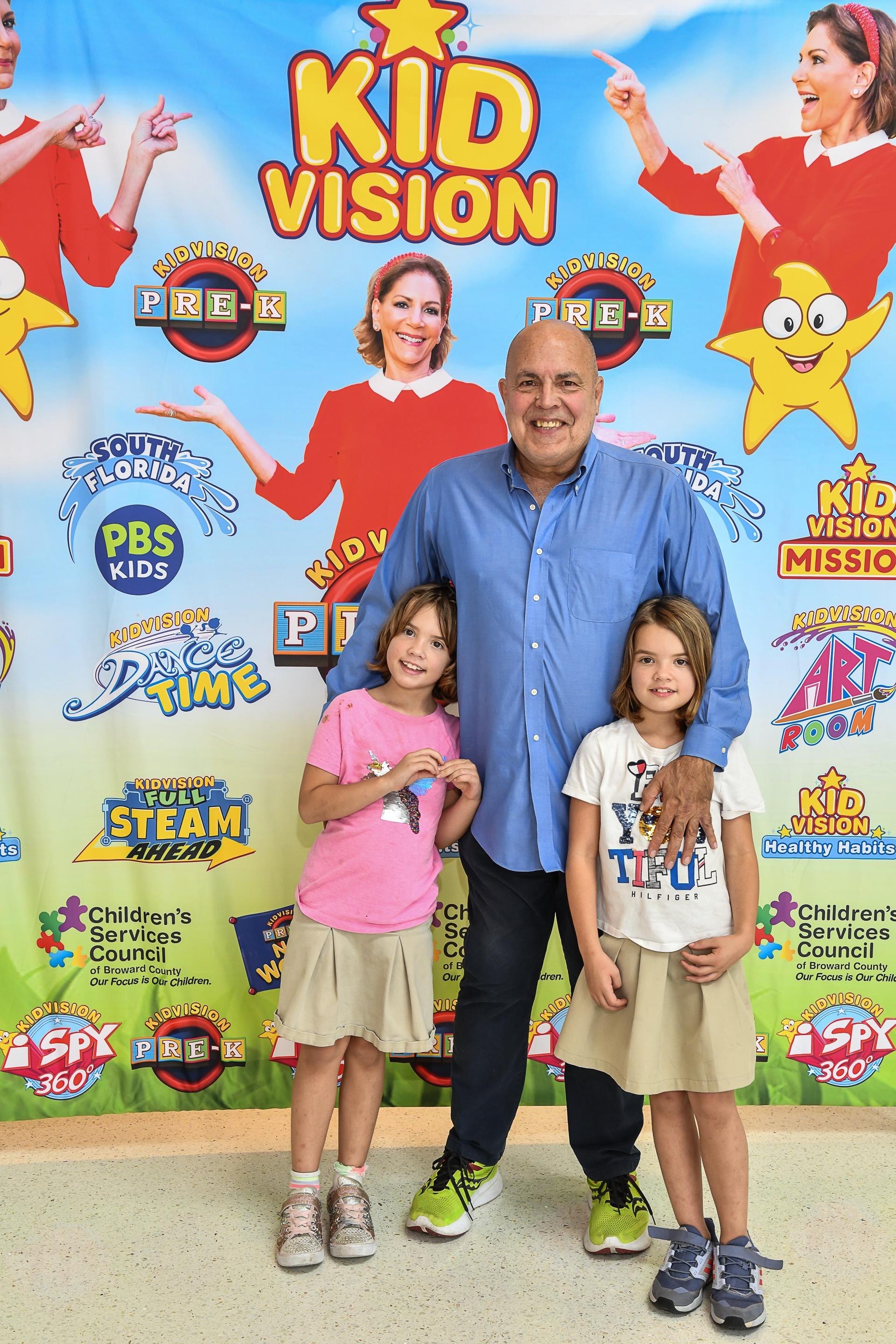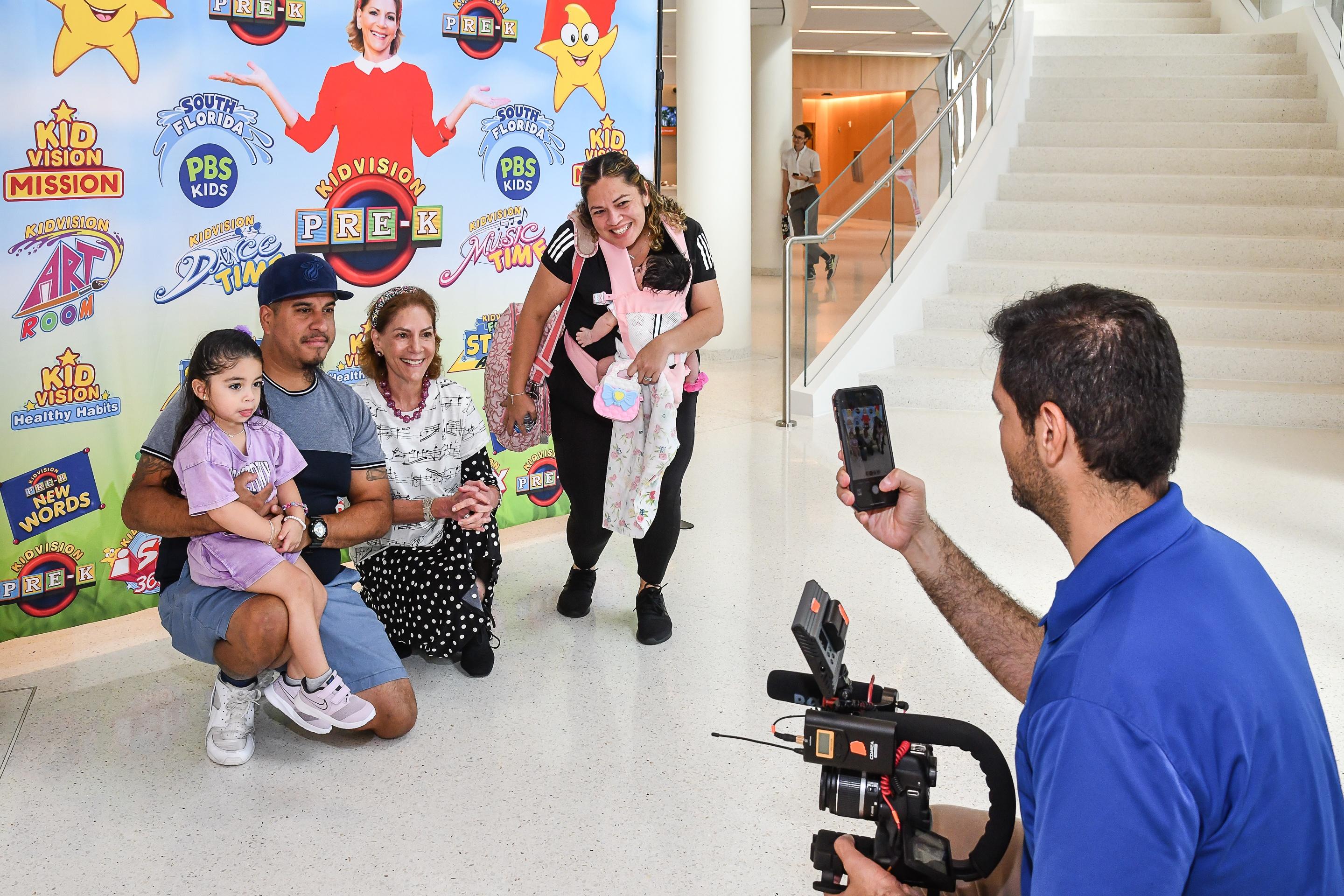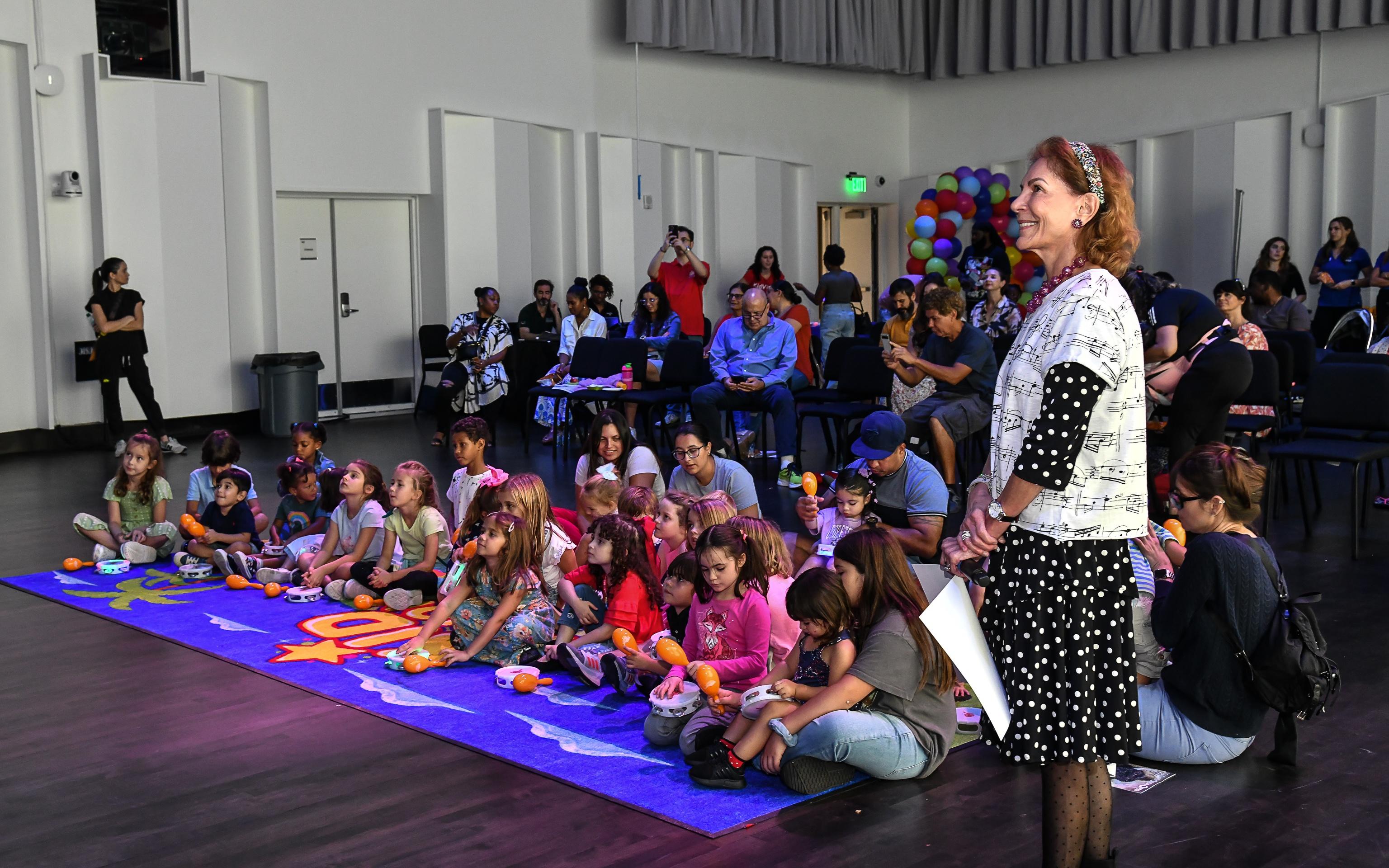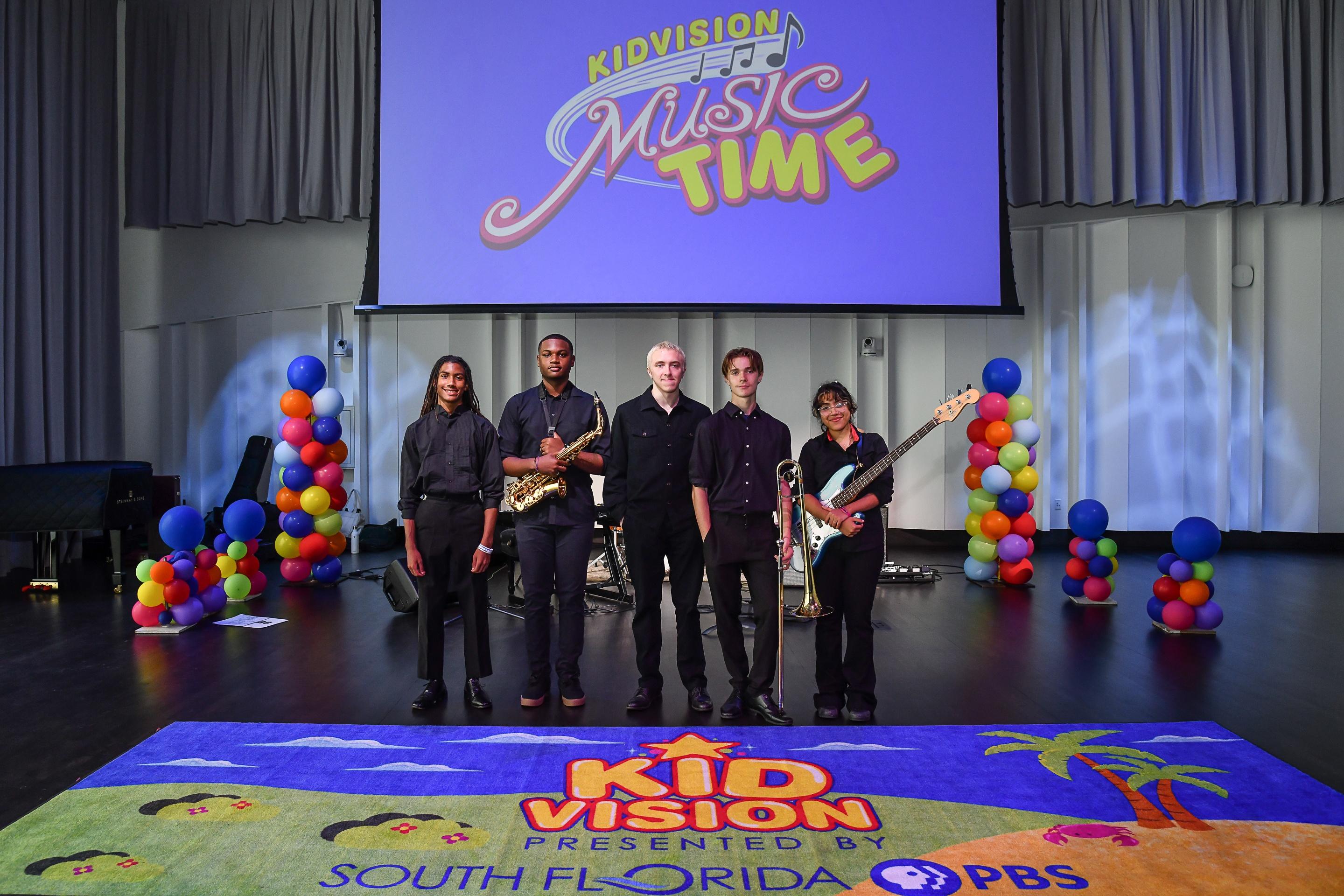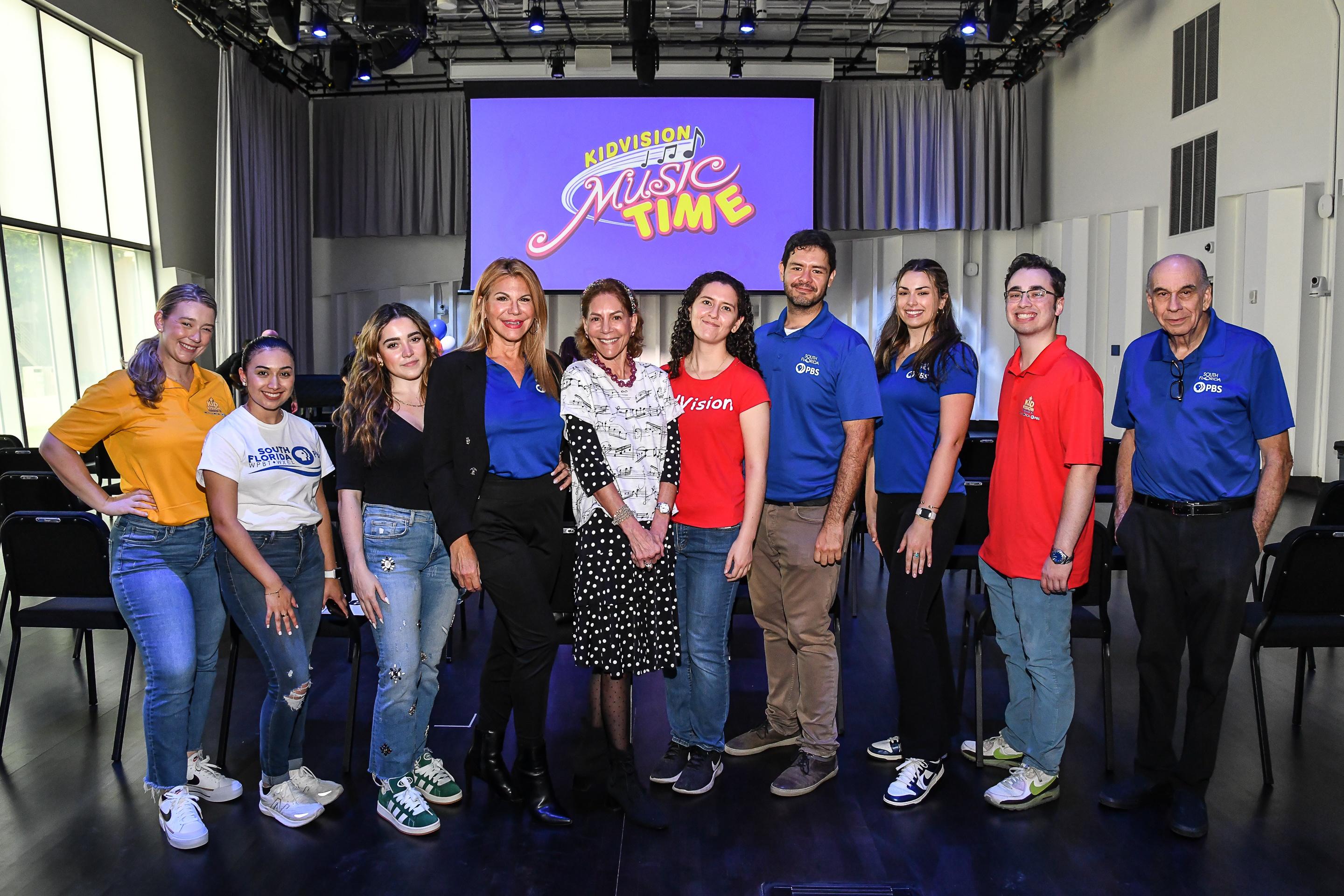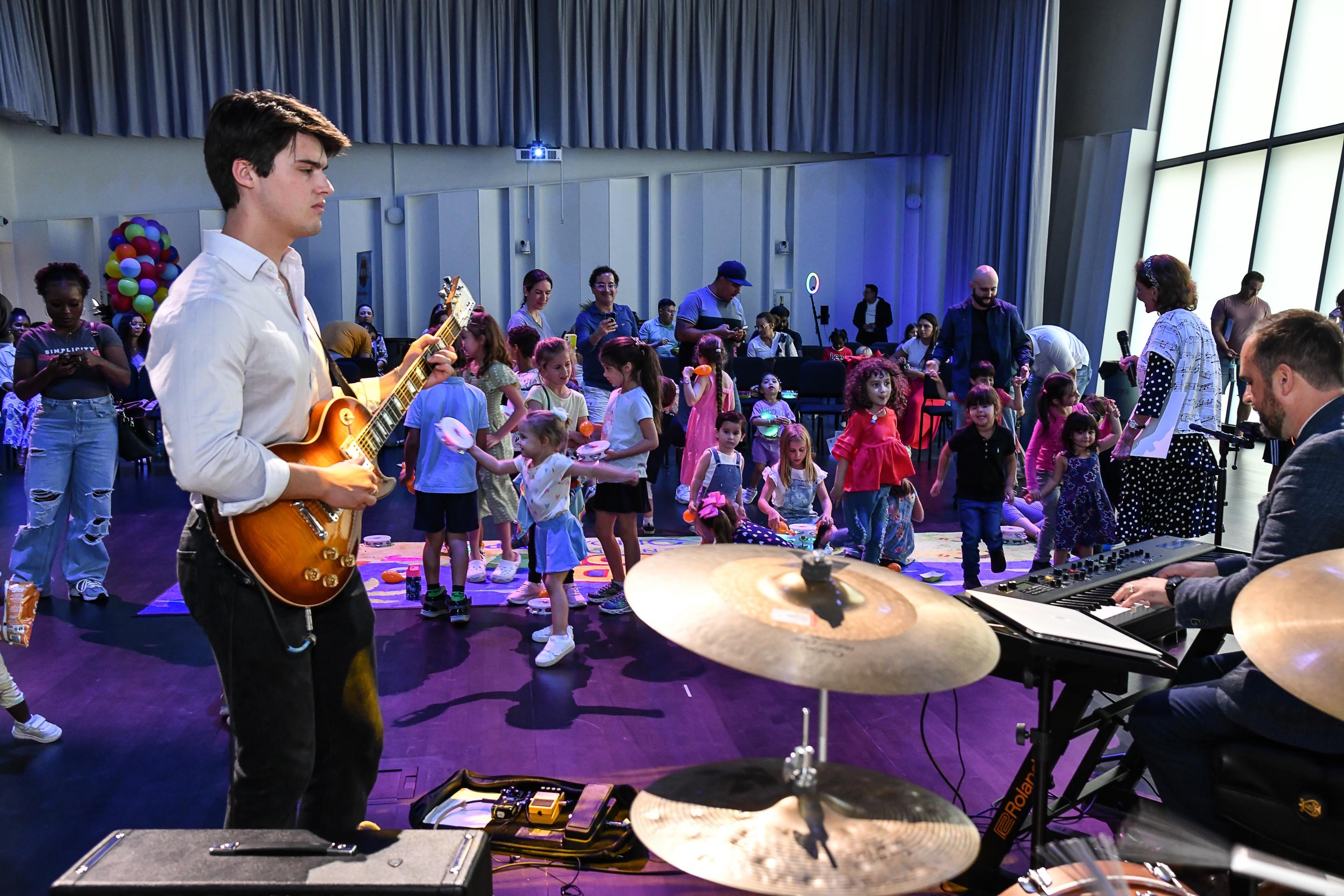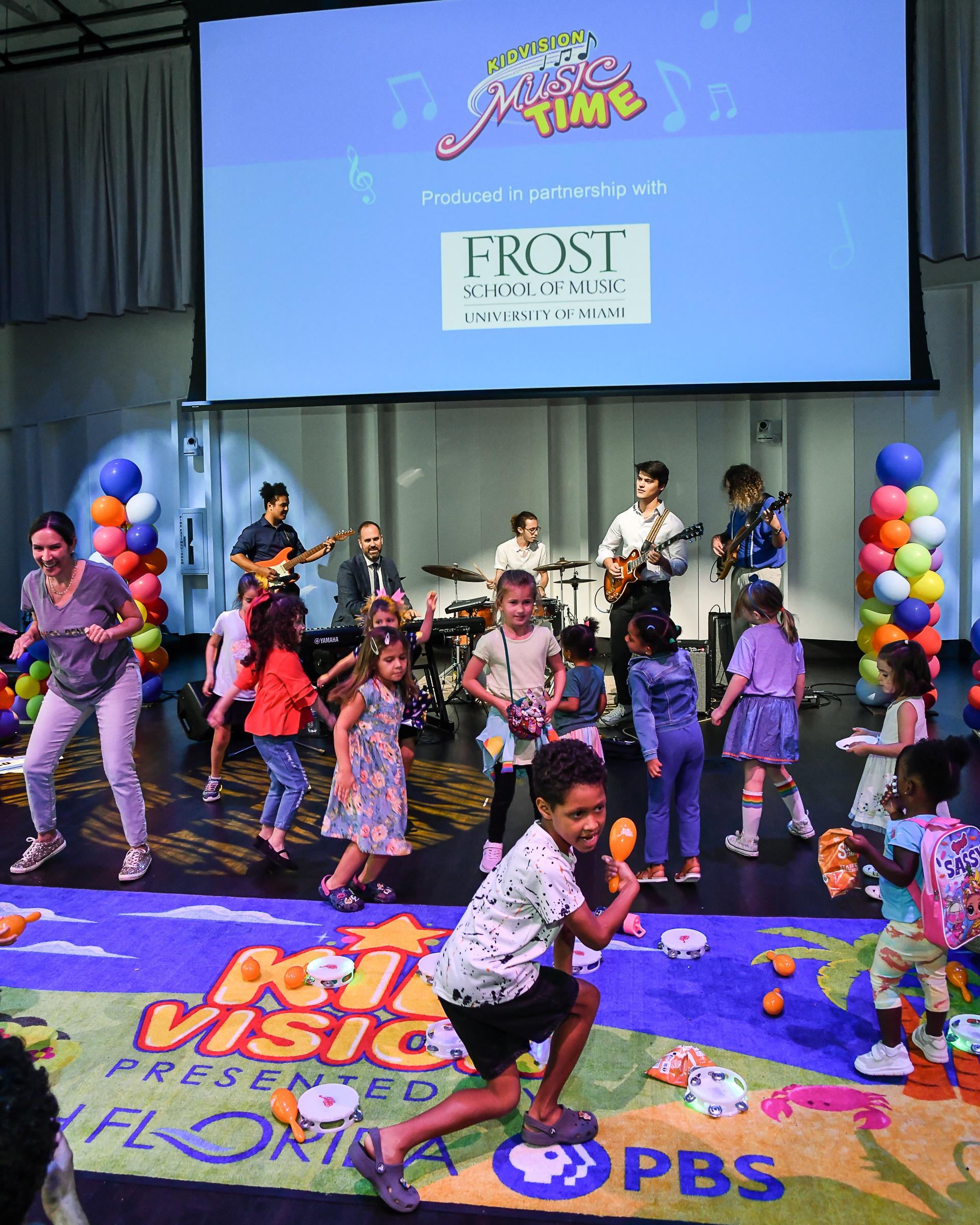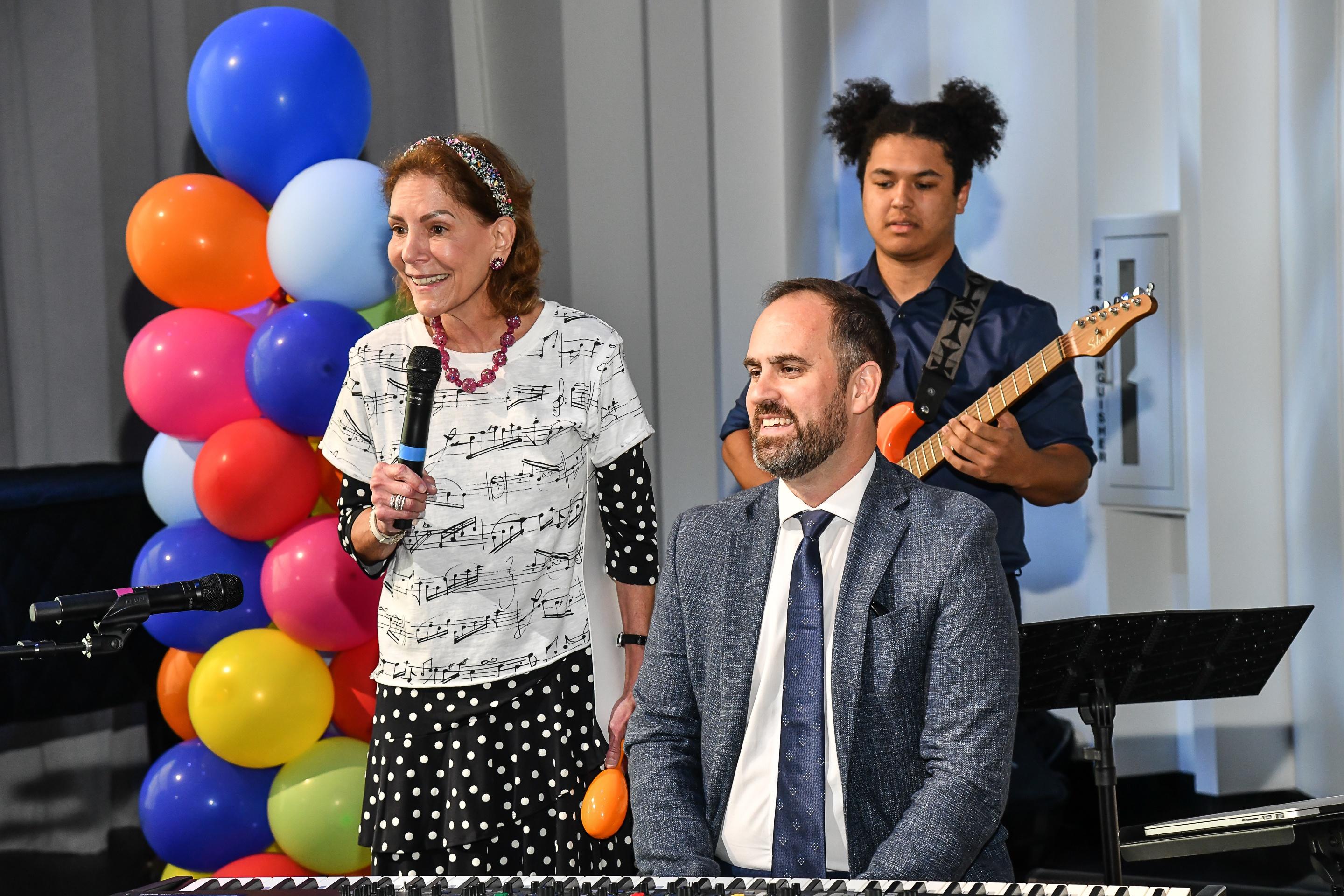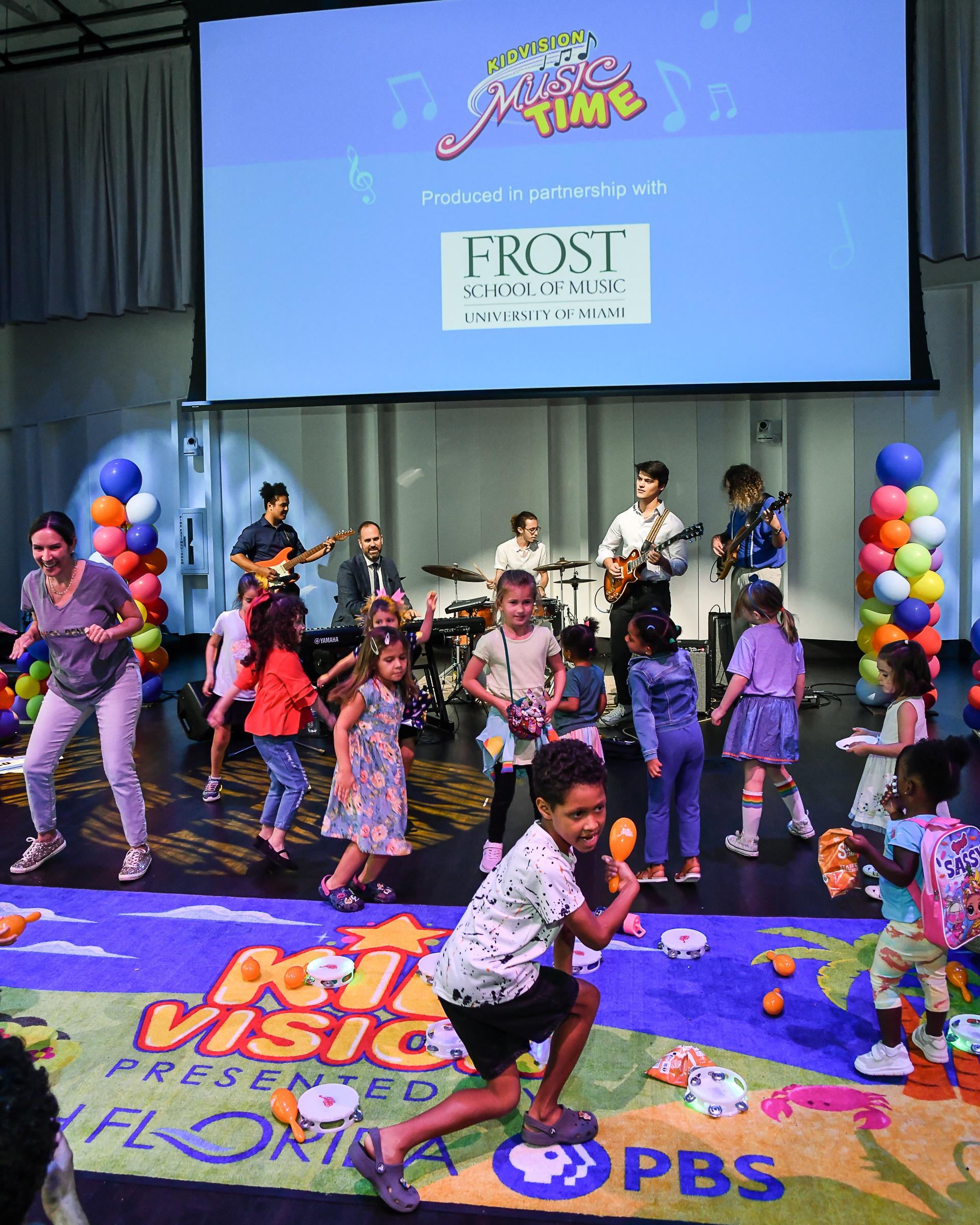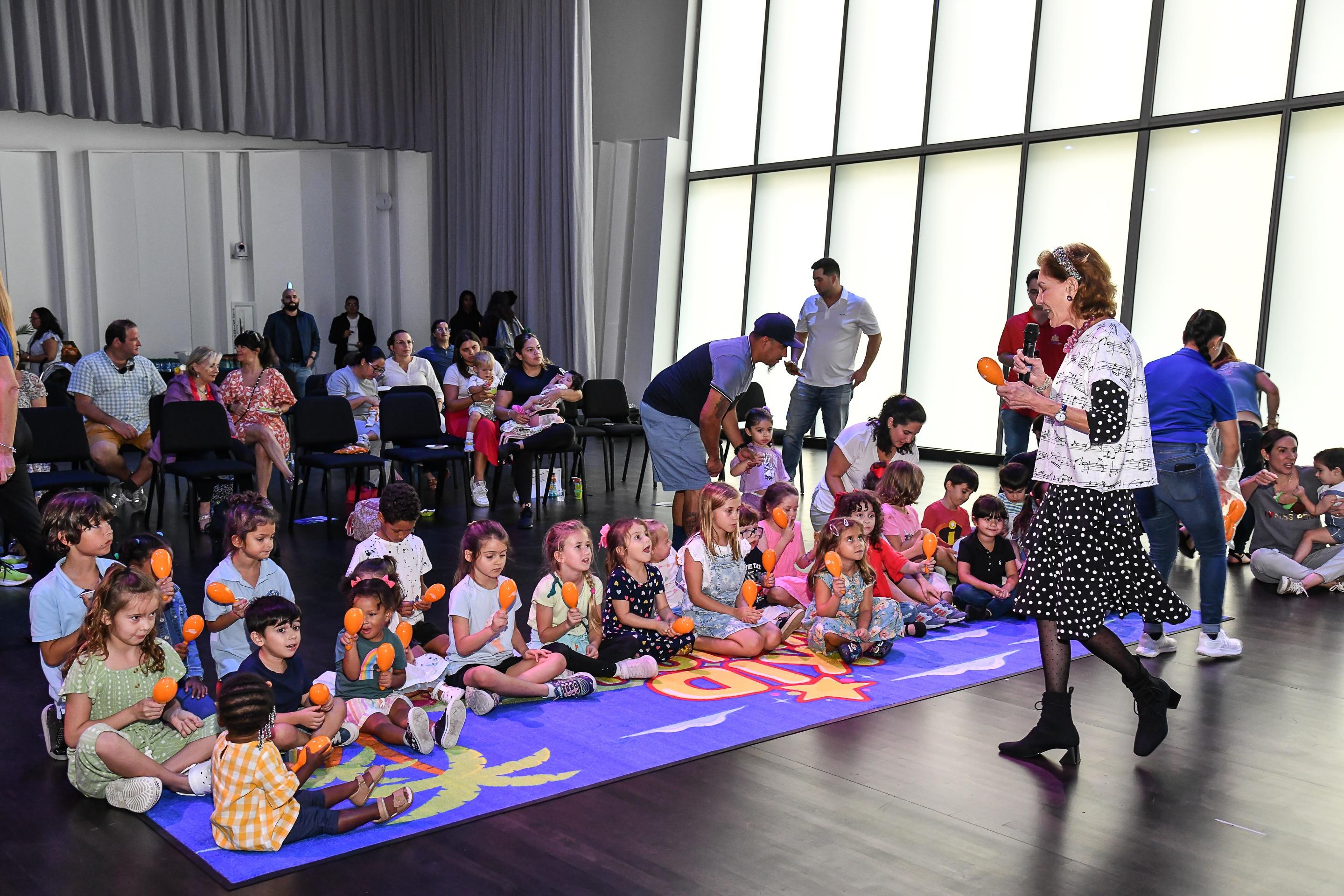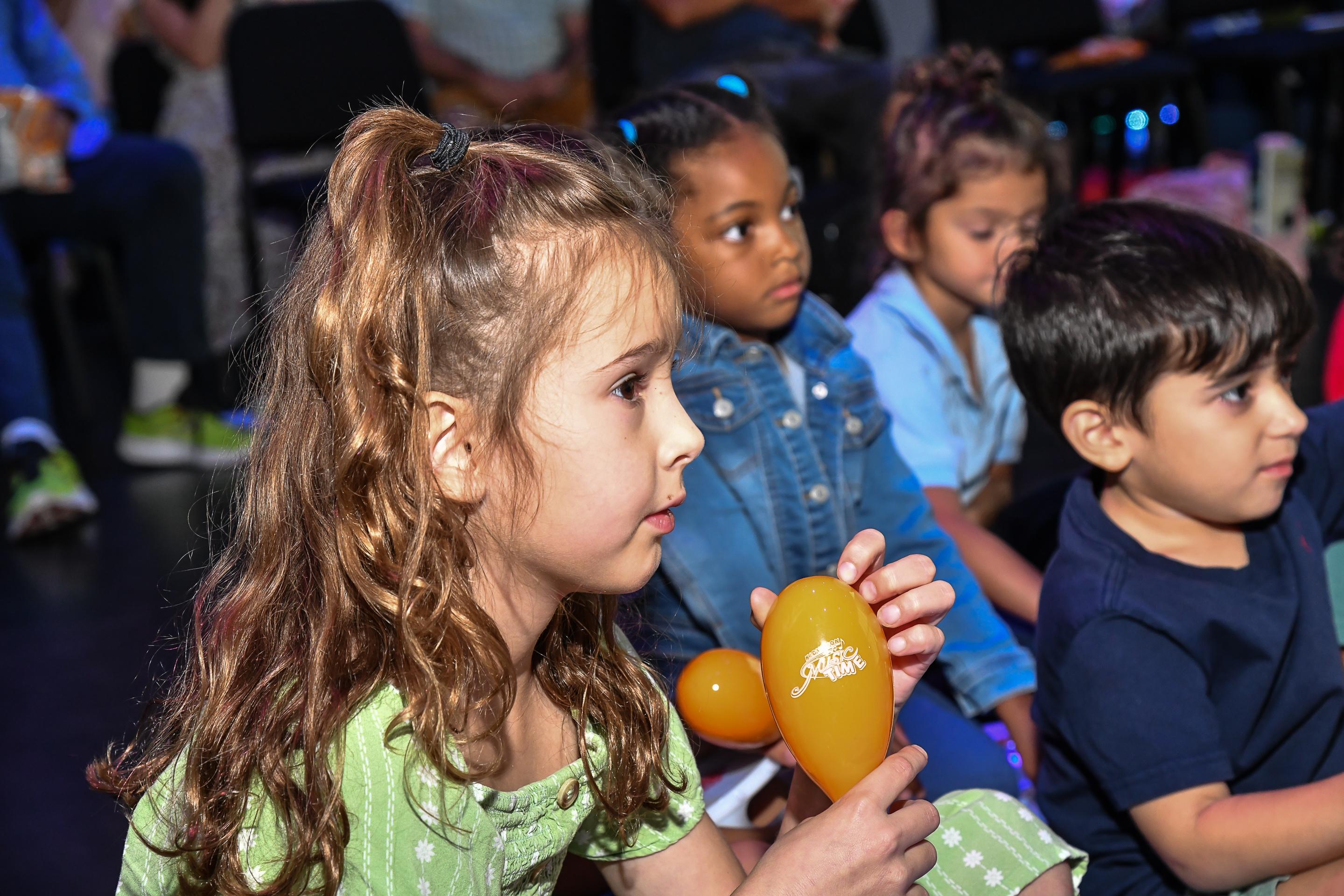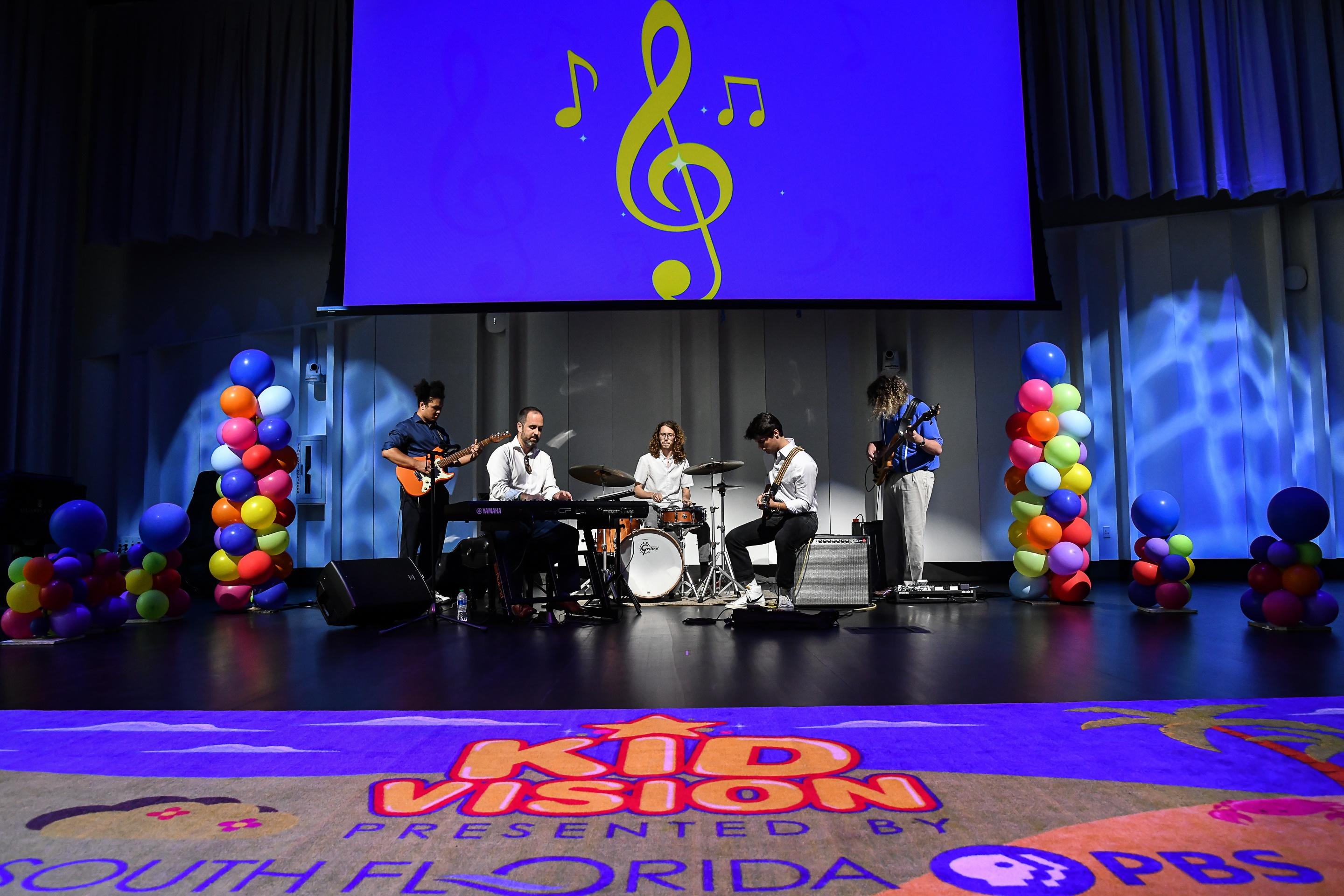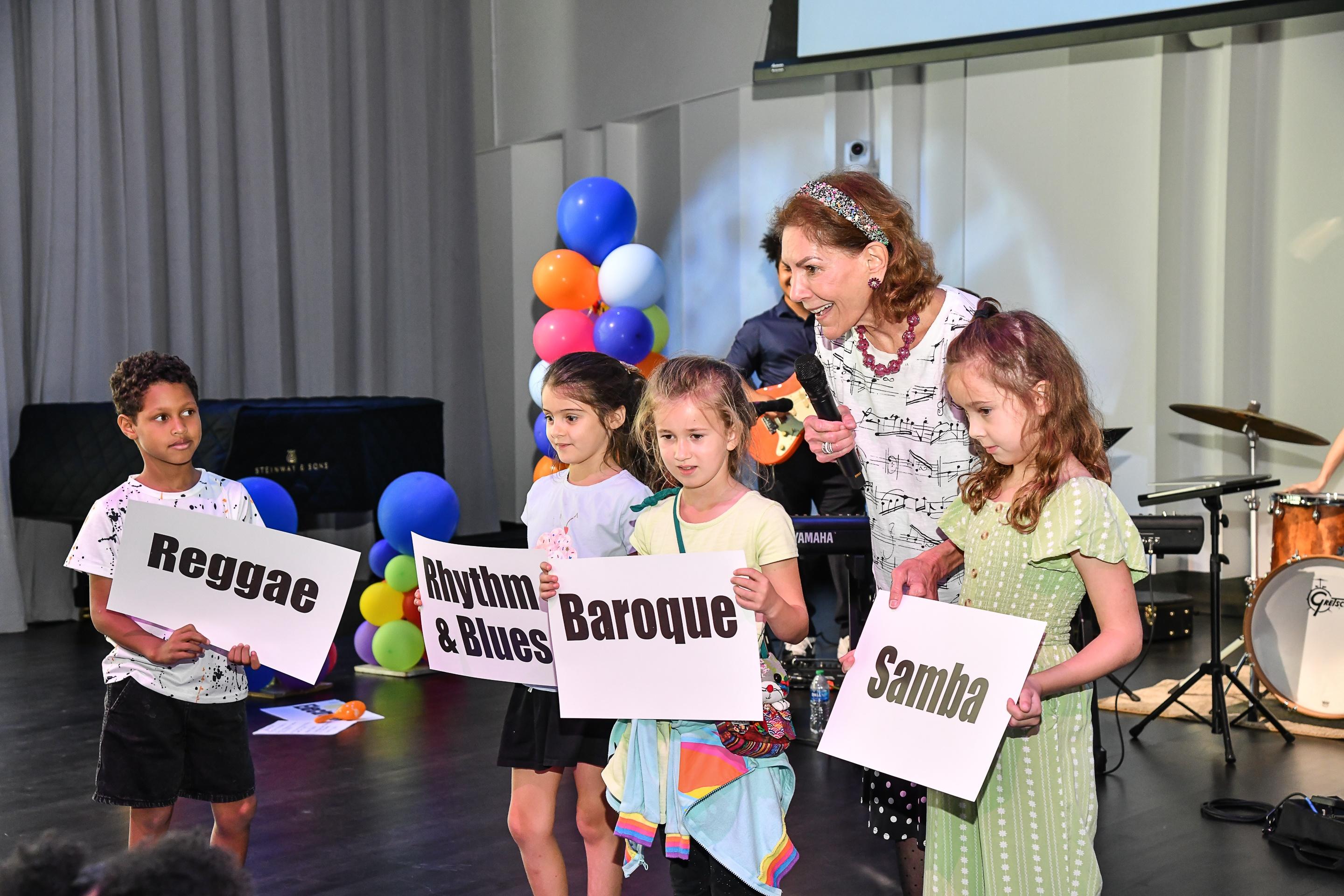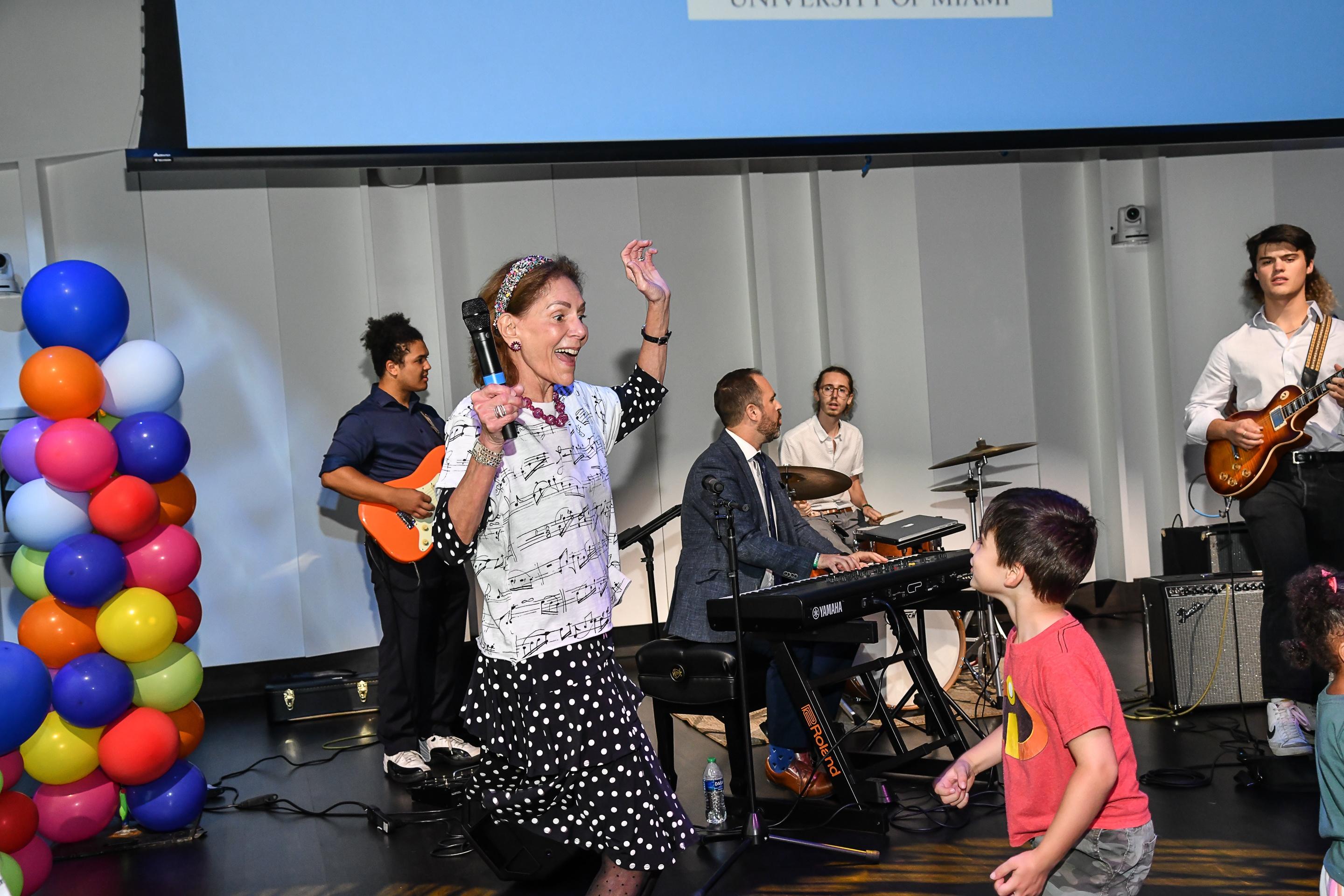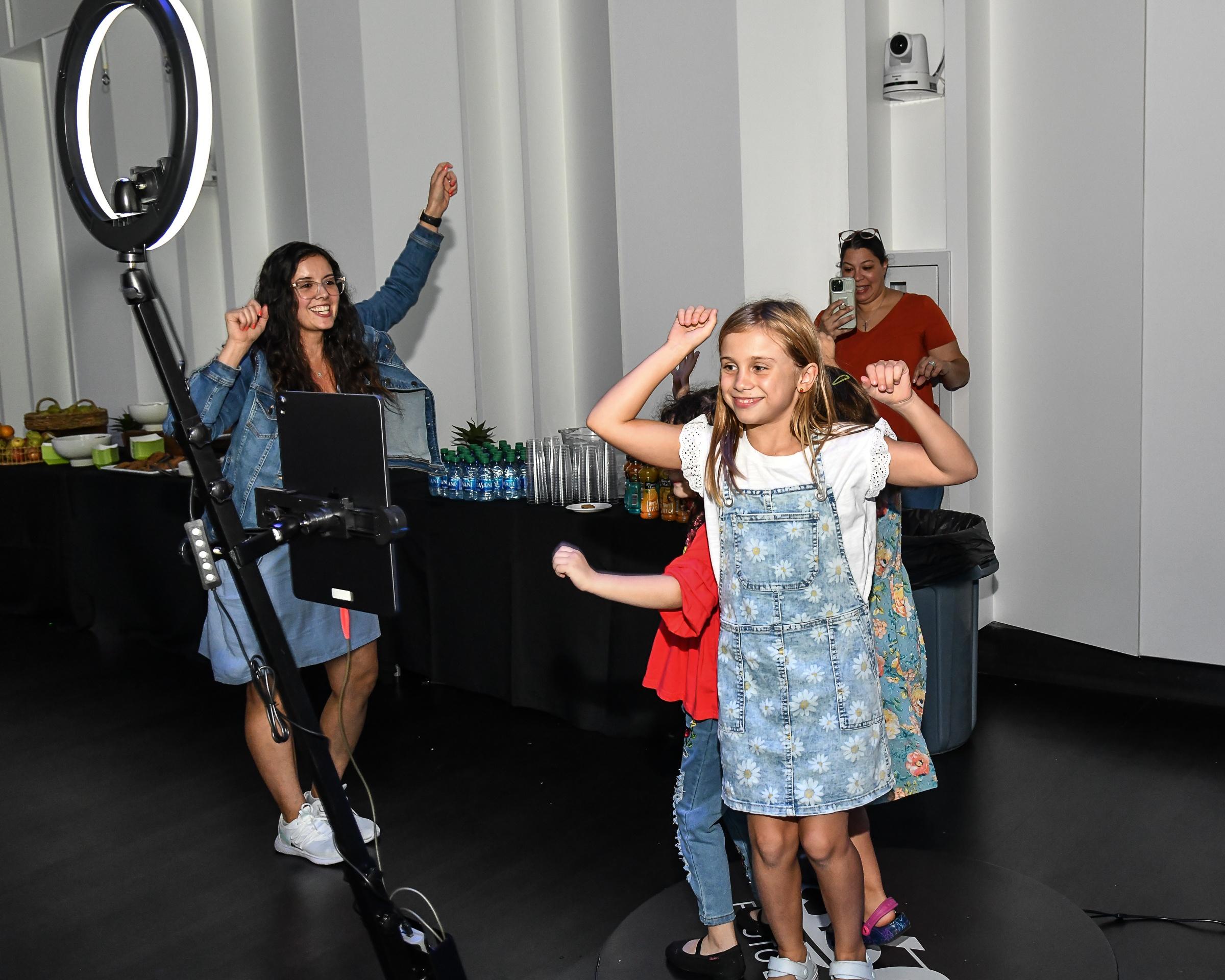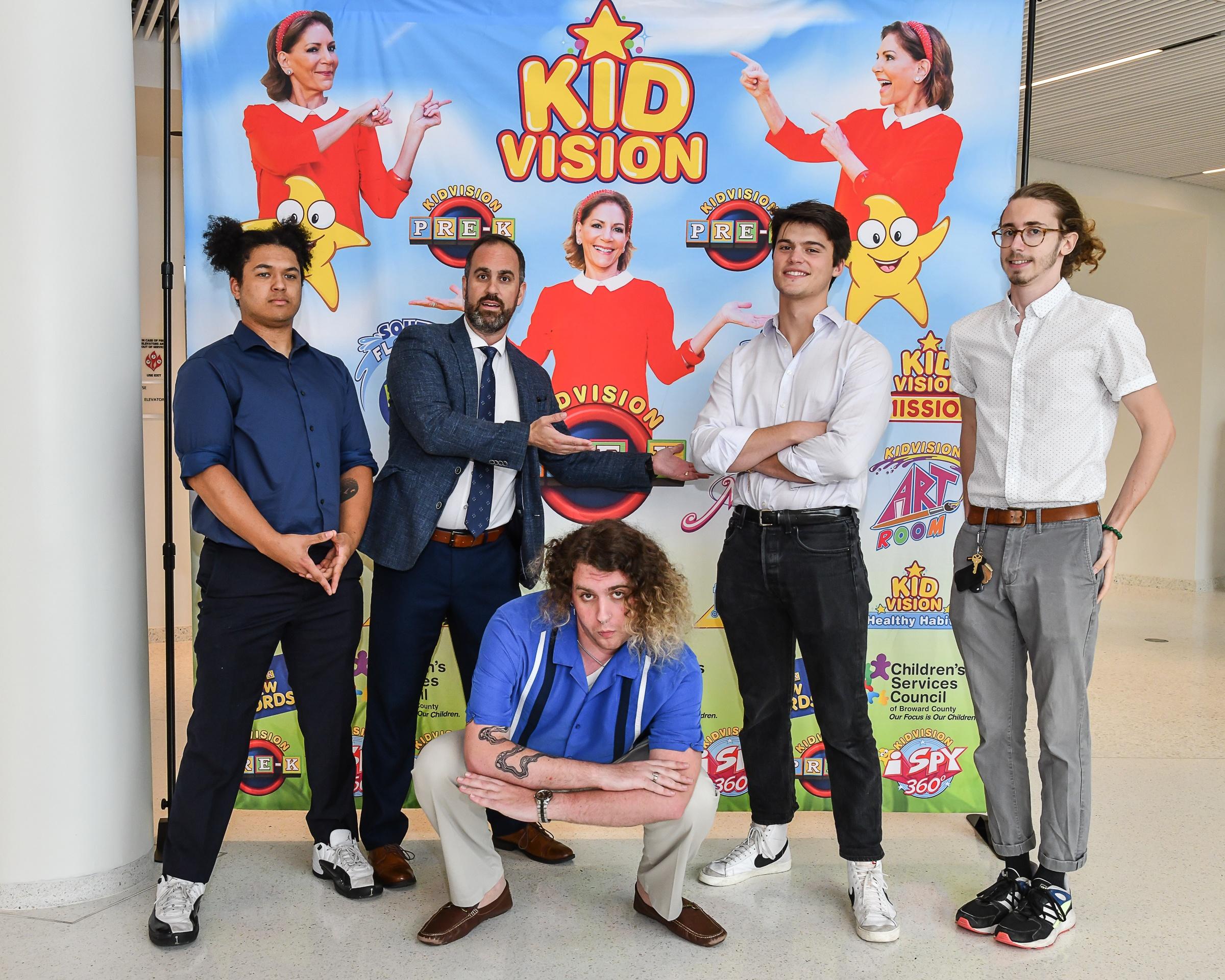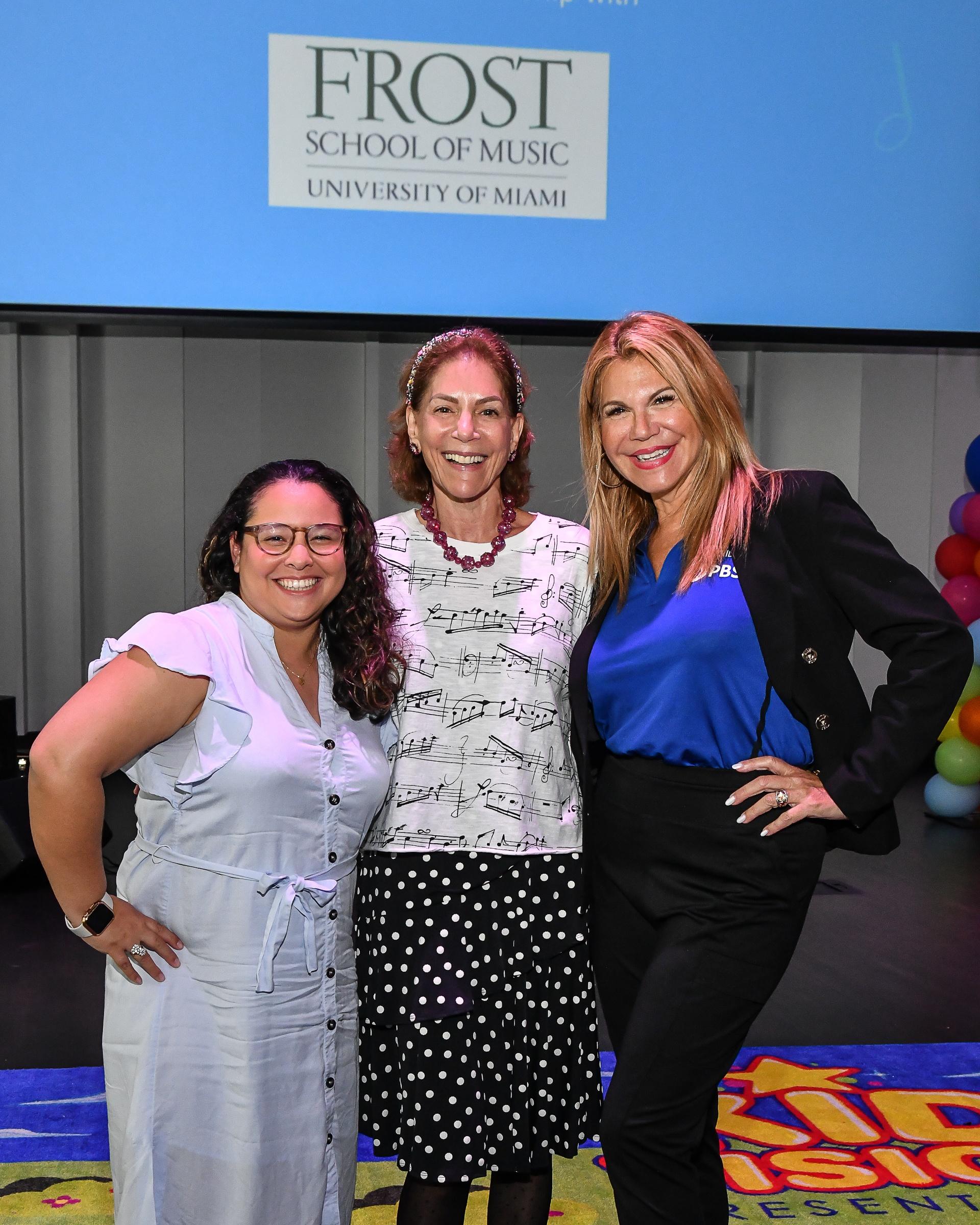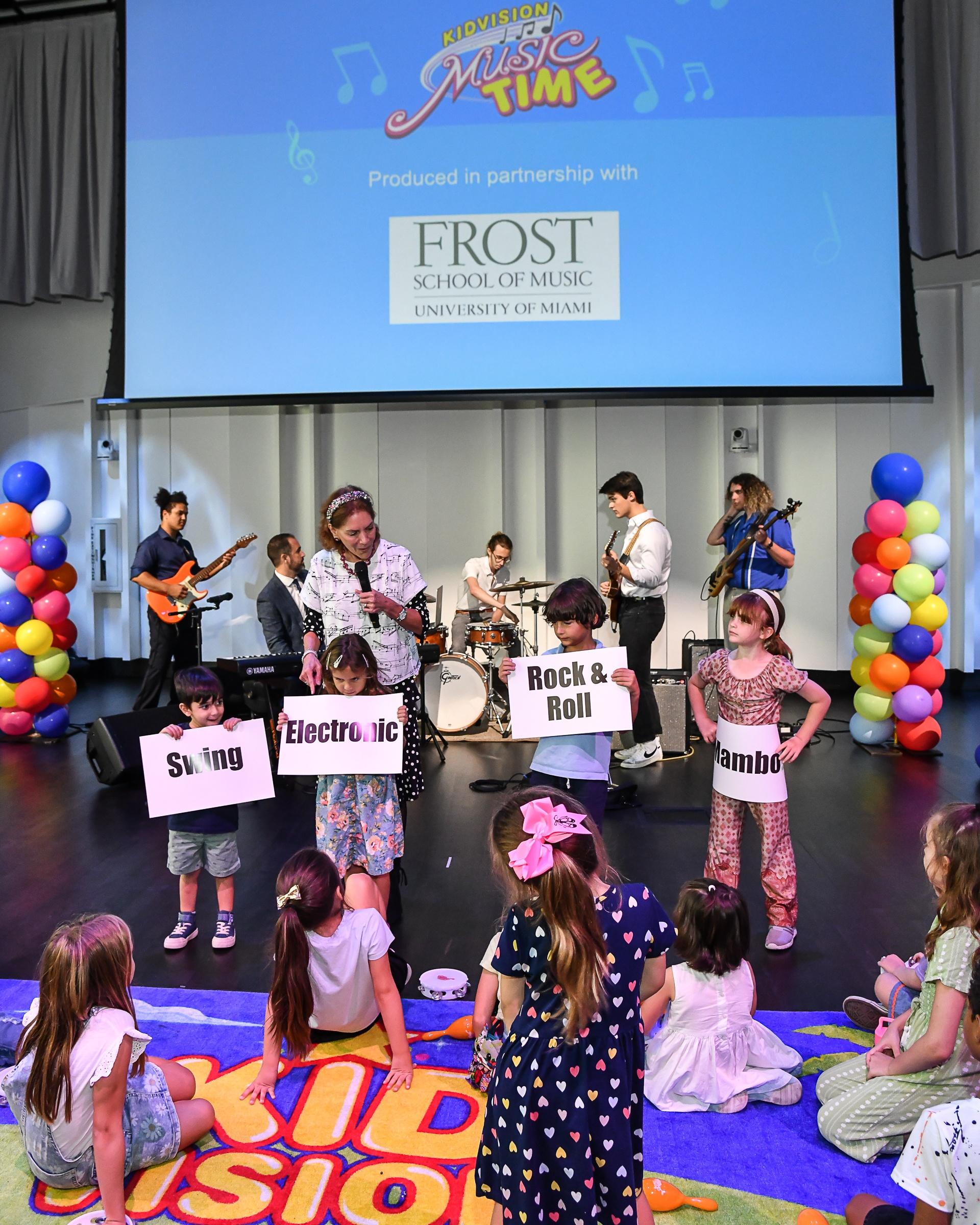 On Friday, September 29th, South Florida PBS celebrated KidVisionMusic Time at FROST School of Music!
The KidVision Music Time Party was an exciting event where children explored different genres of music in a lively atmosphere with KidVision host Miss Penny. University of Miami's music professor Dan Strange performed with his student ensemble and the event included a special performance by the student musicians of UM's Donna E. Shalala MusicReach program!
Special thanks to The FROST School of Music for partnering with us and to The Kirk Foundation and The Frederick A. DeLuca Foundation for their philanthropic support.
South Florida PBS "Whitney Houston Cover Party!" Event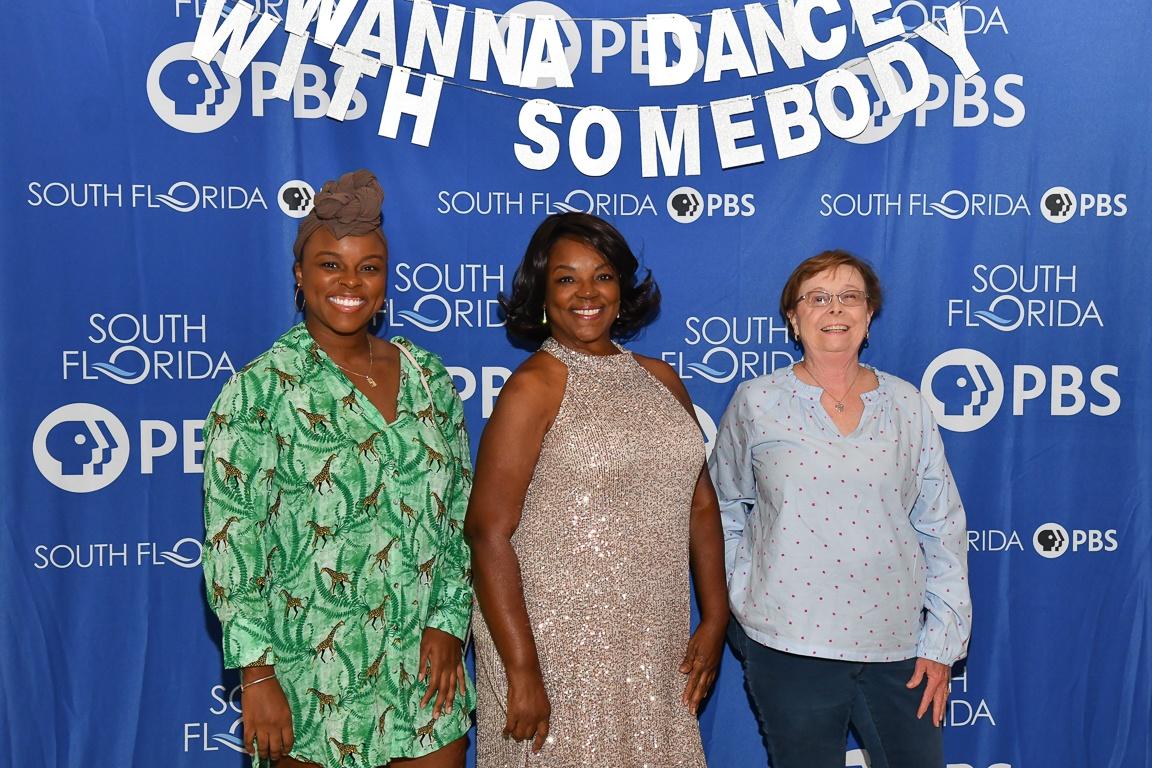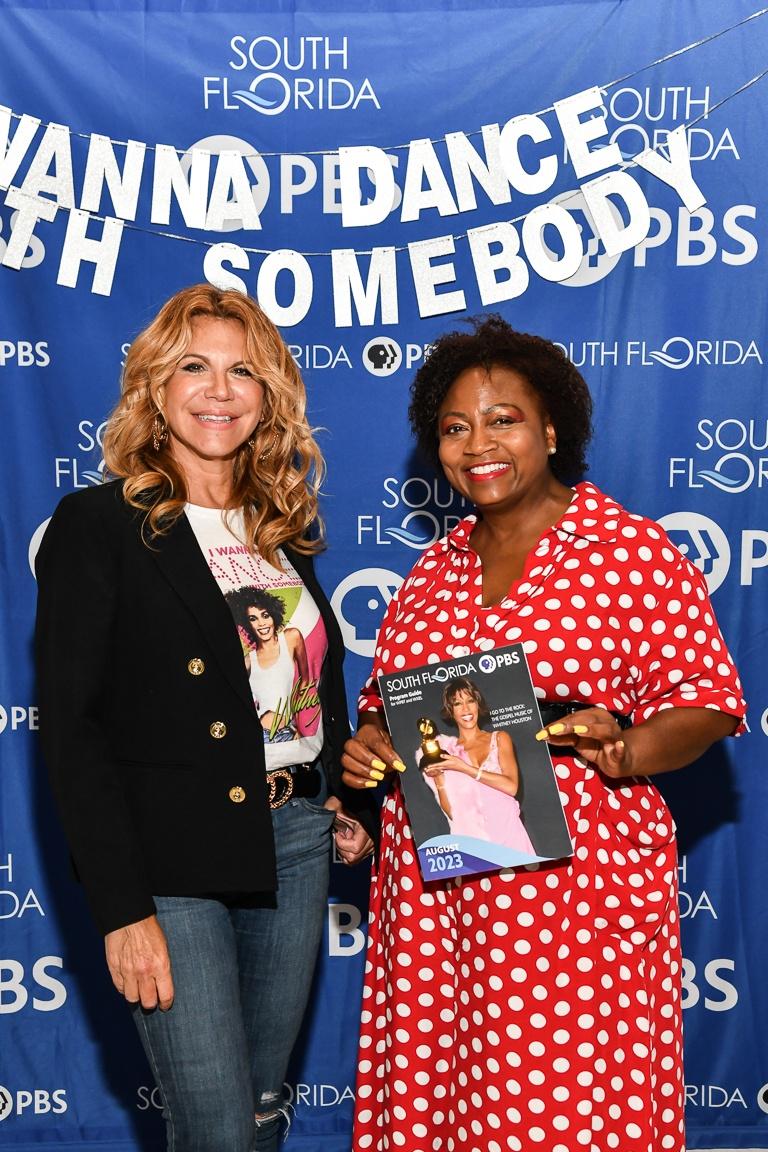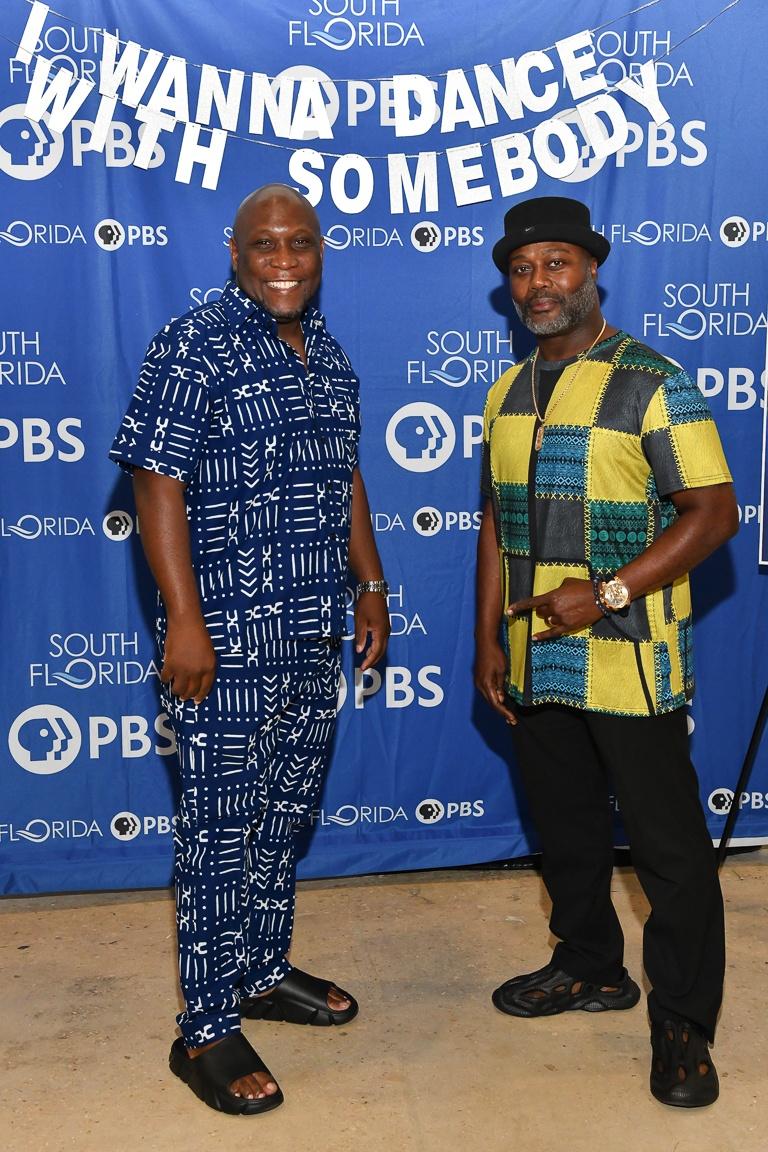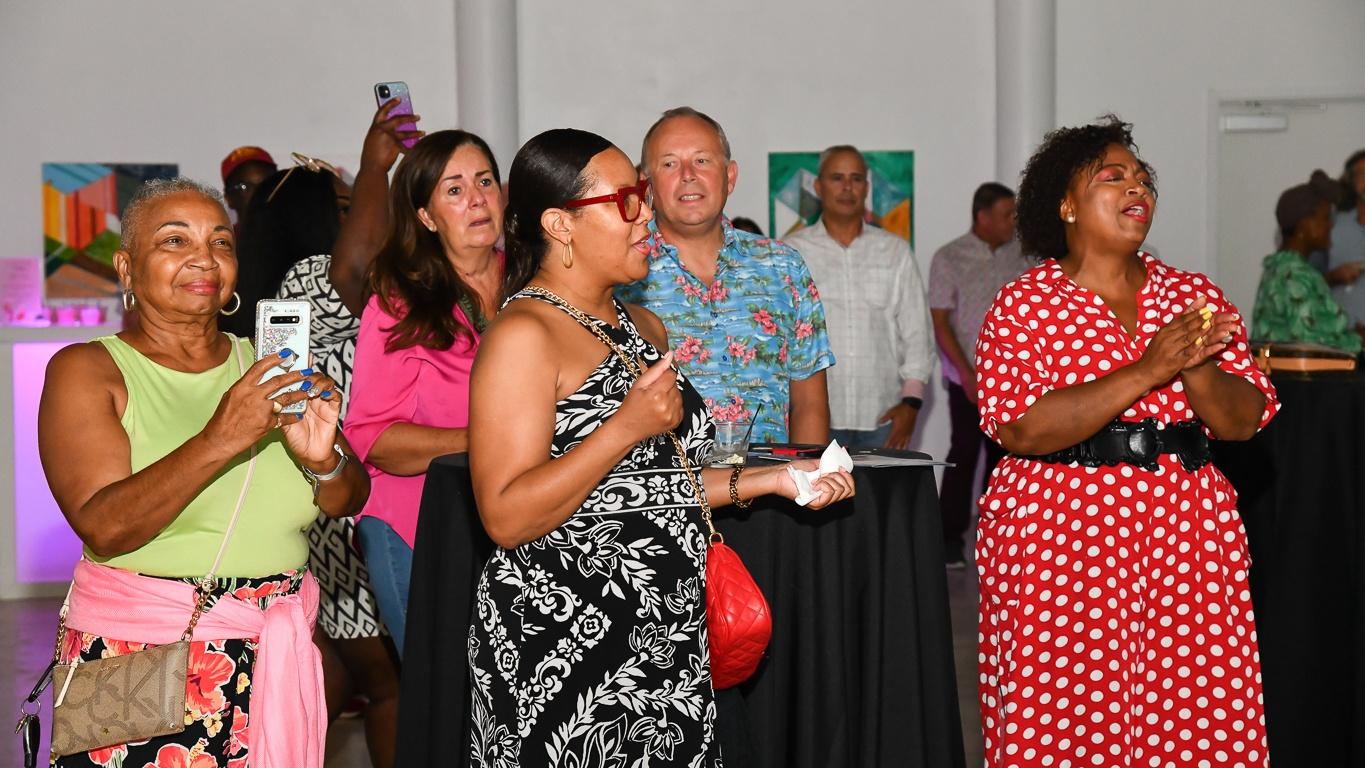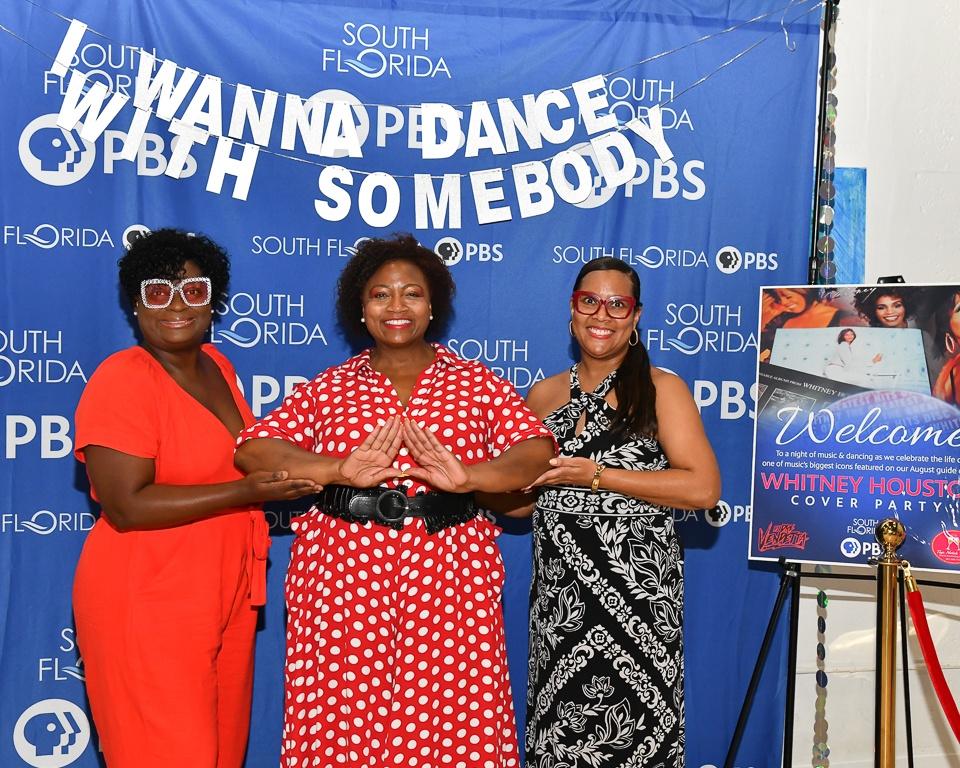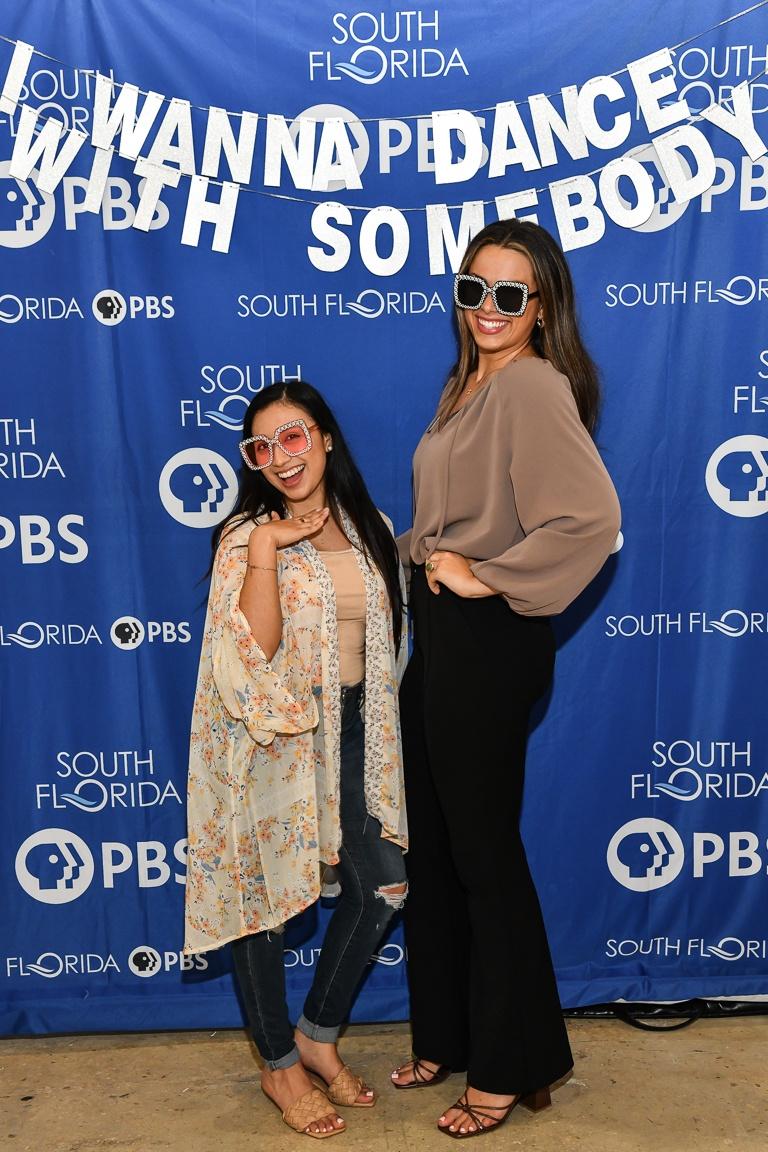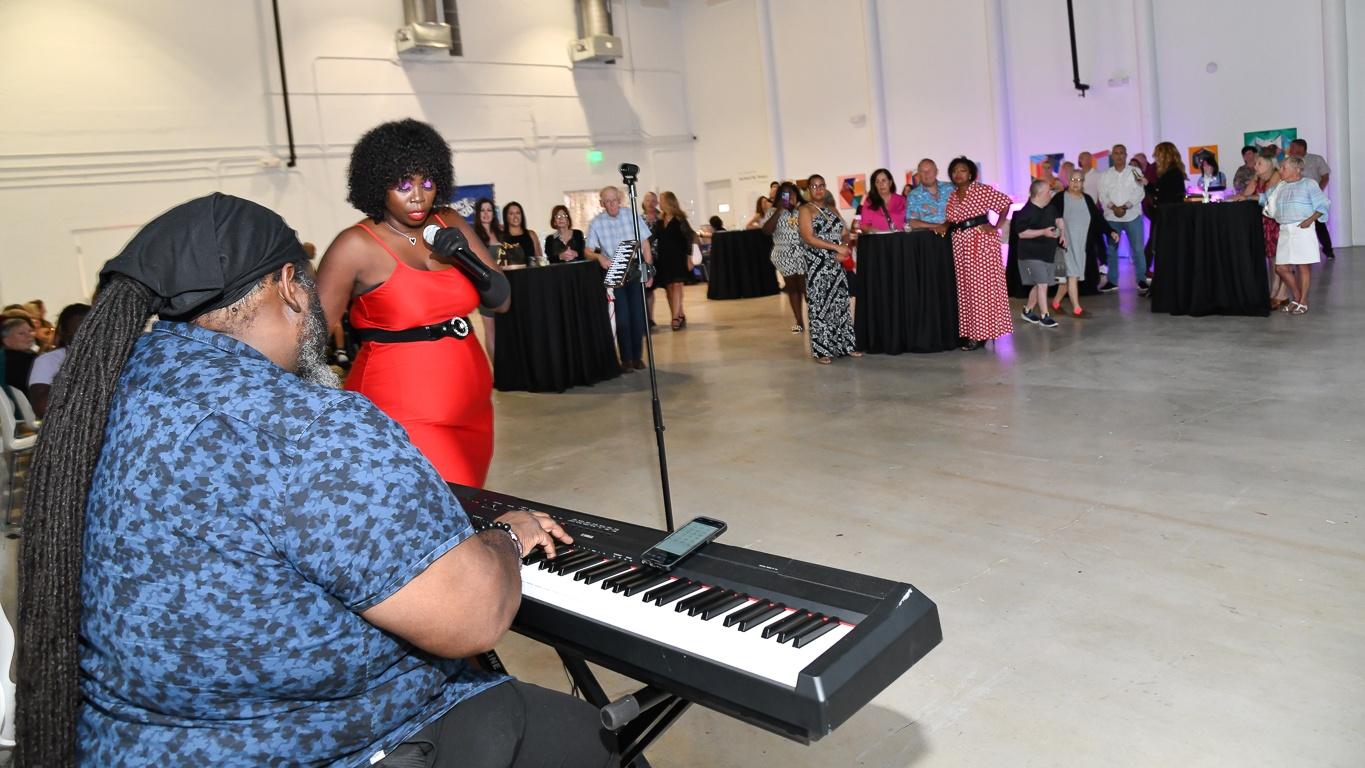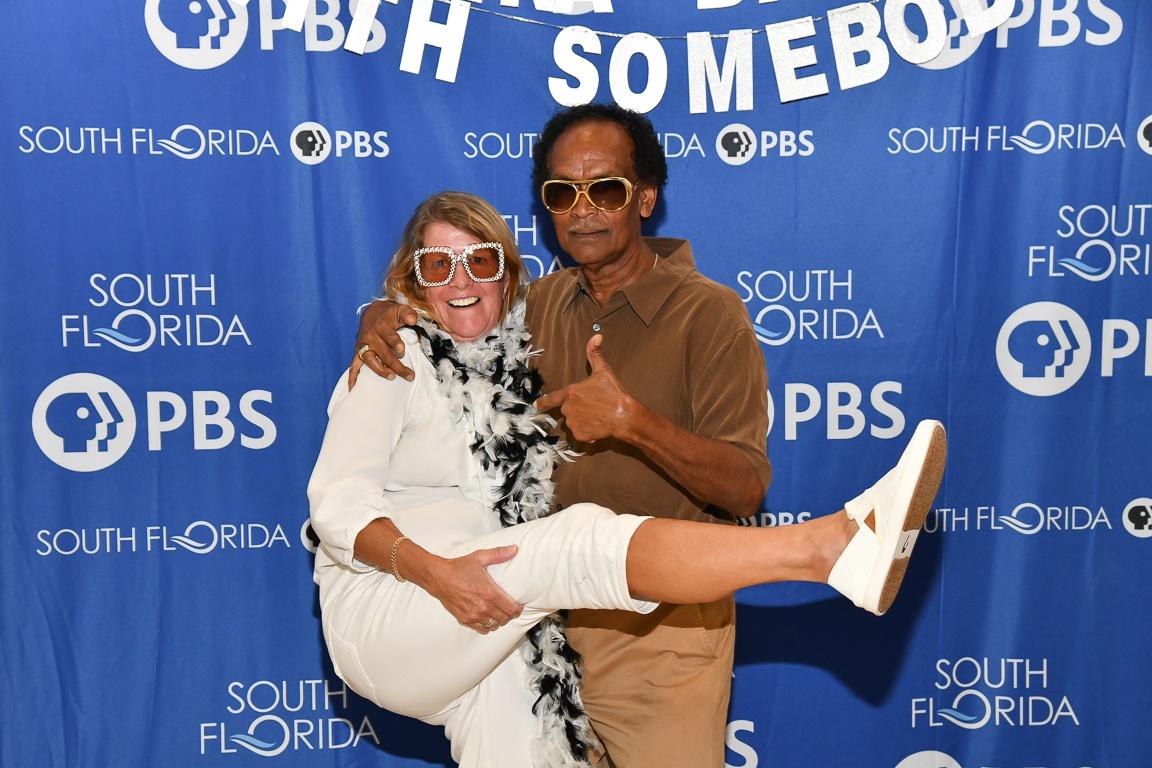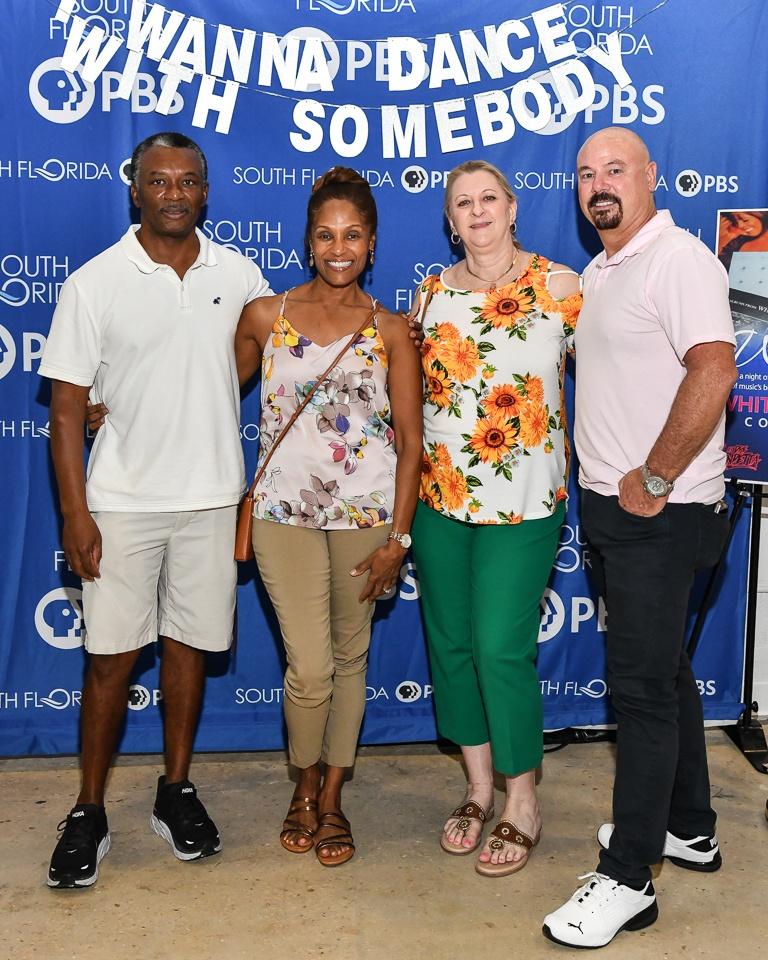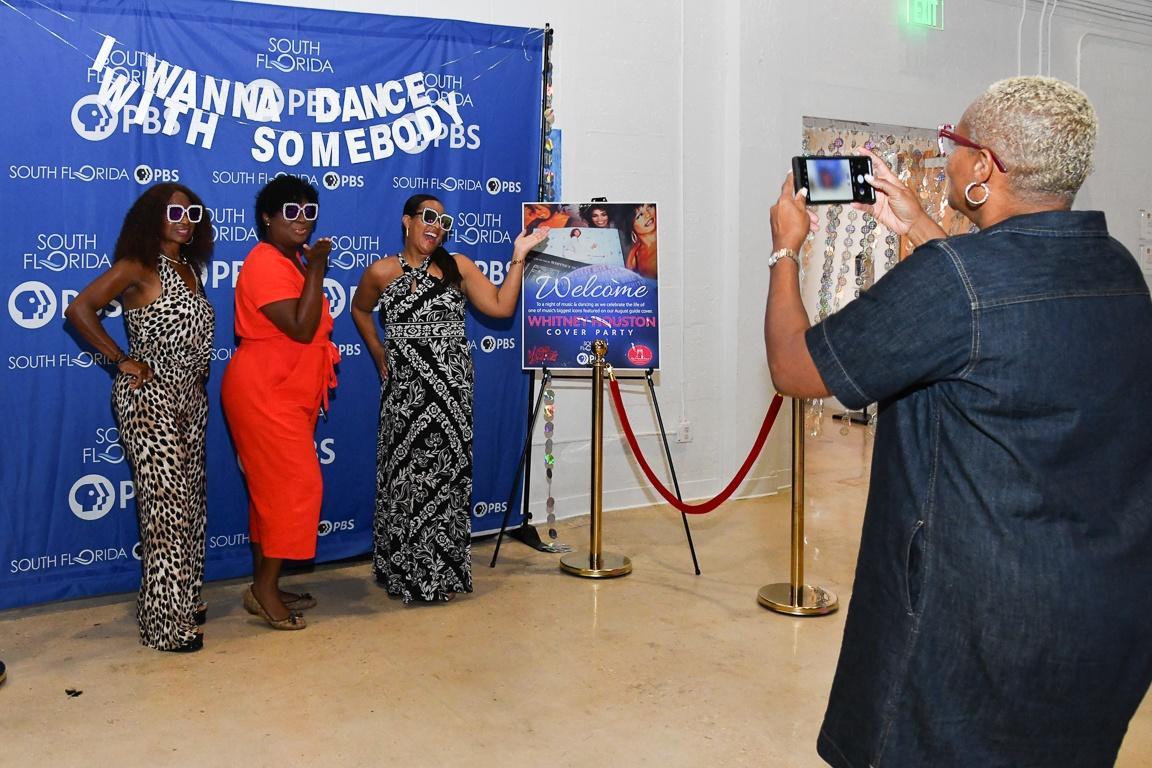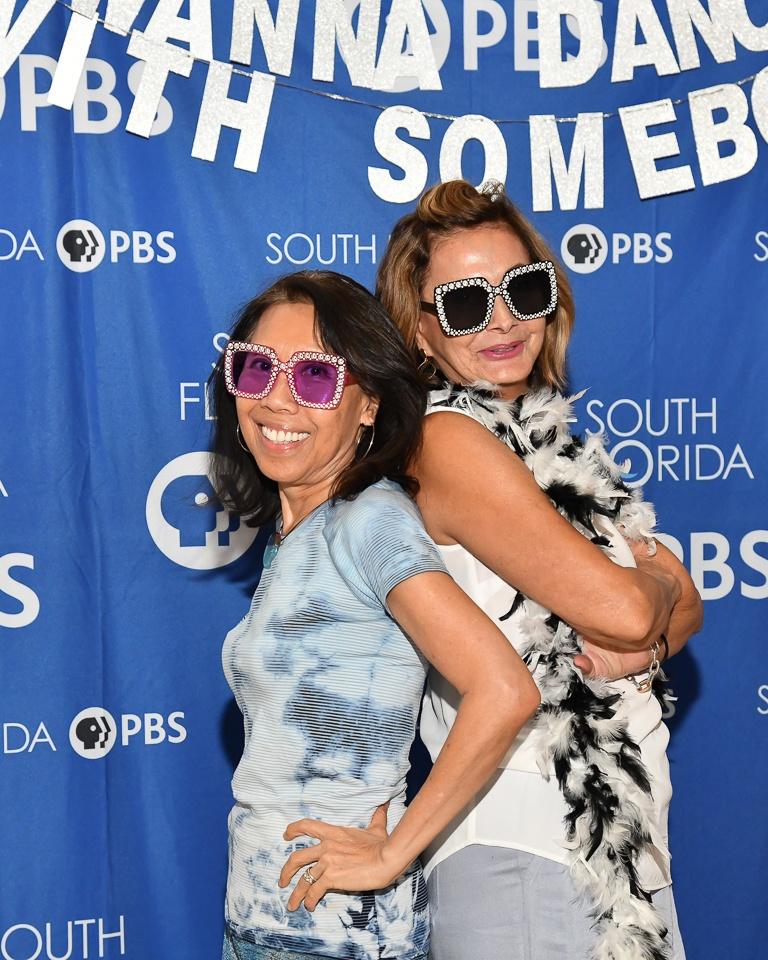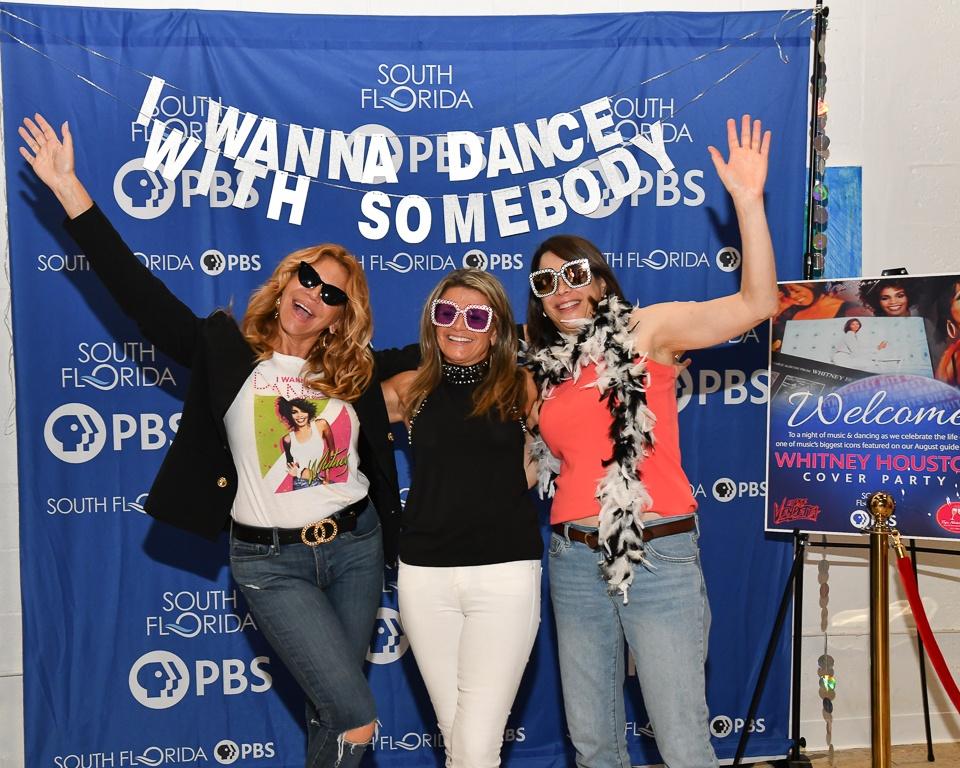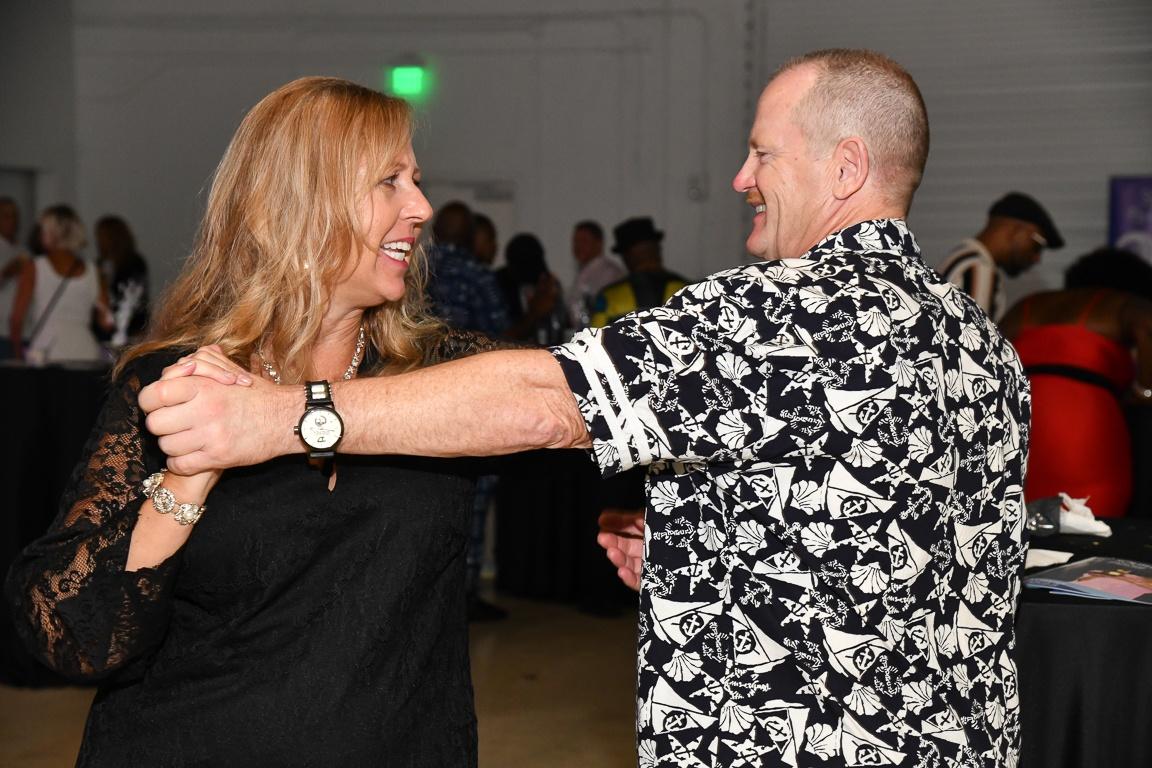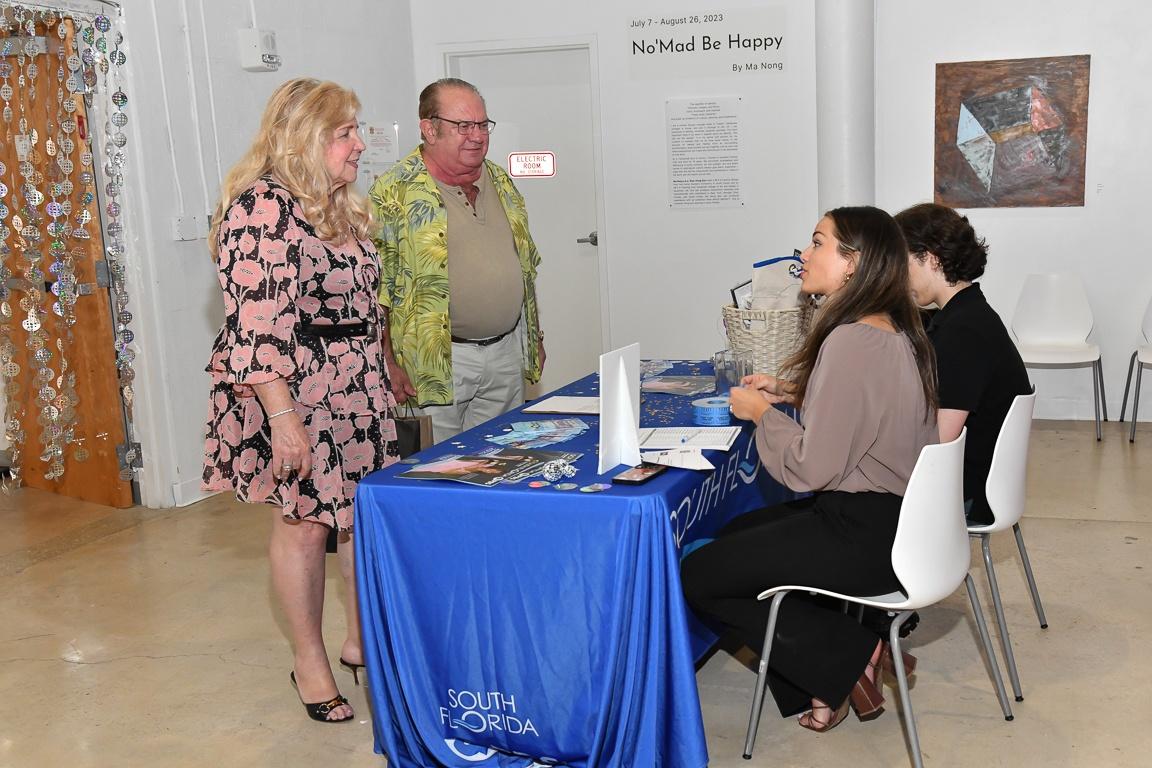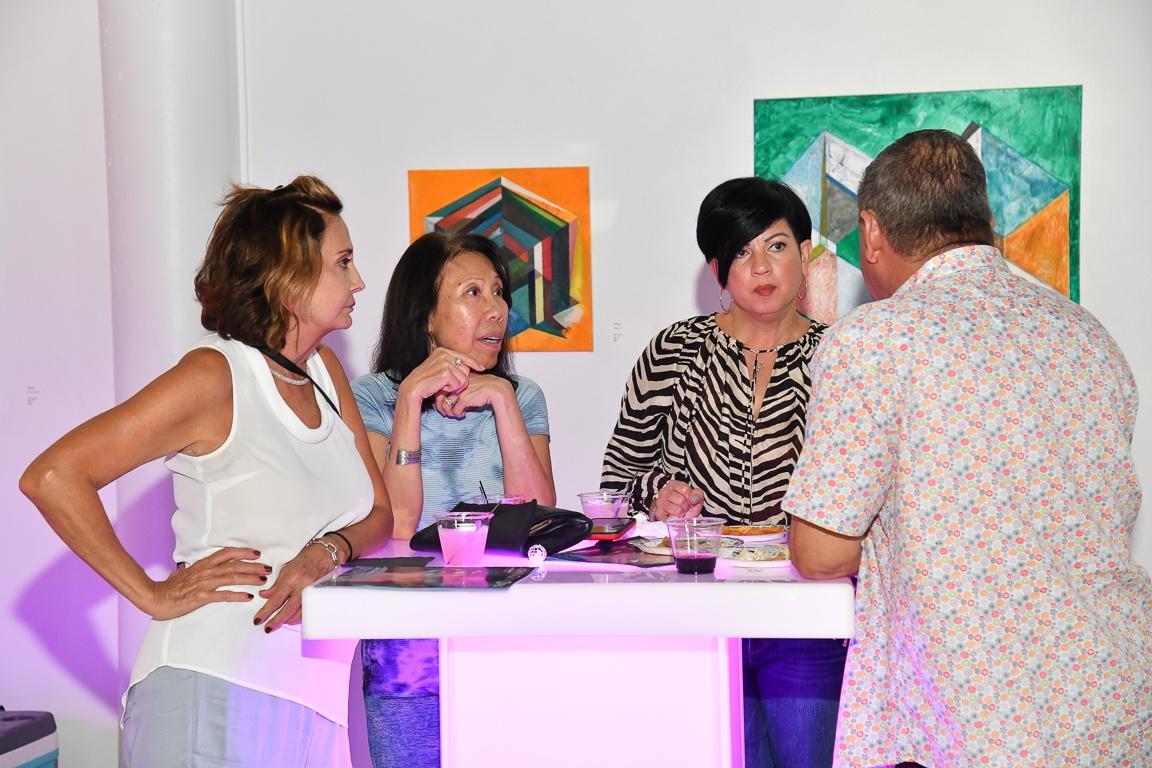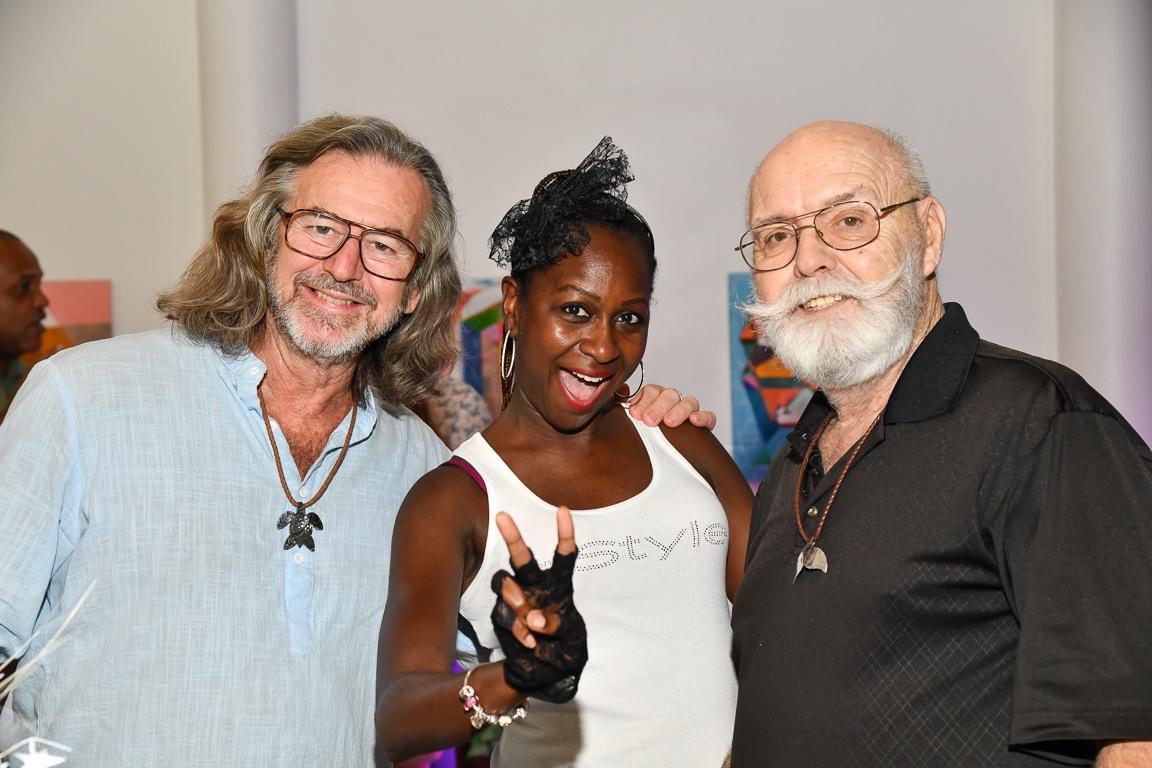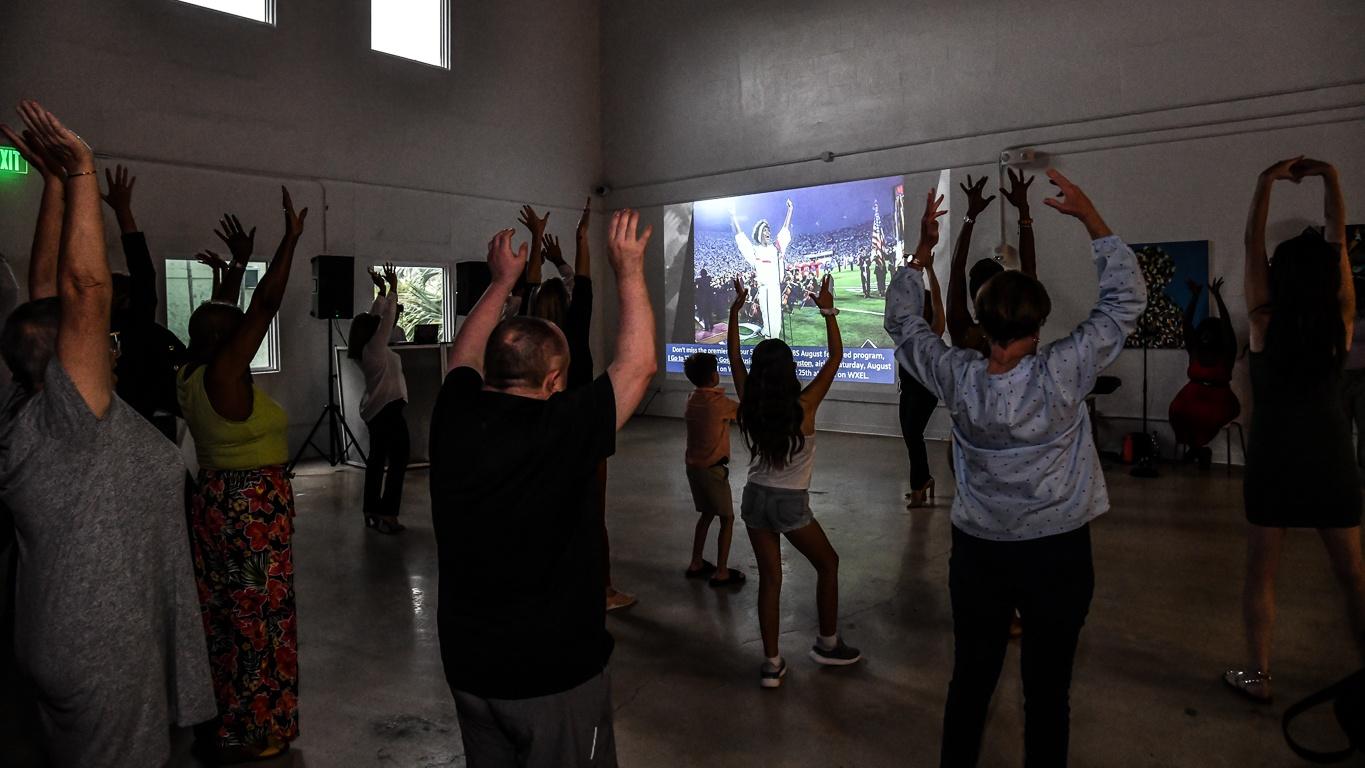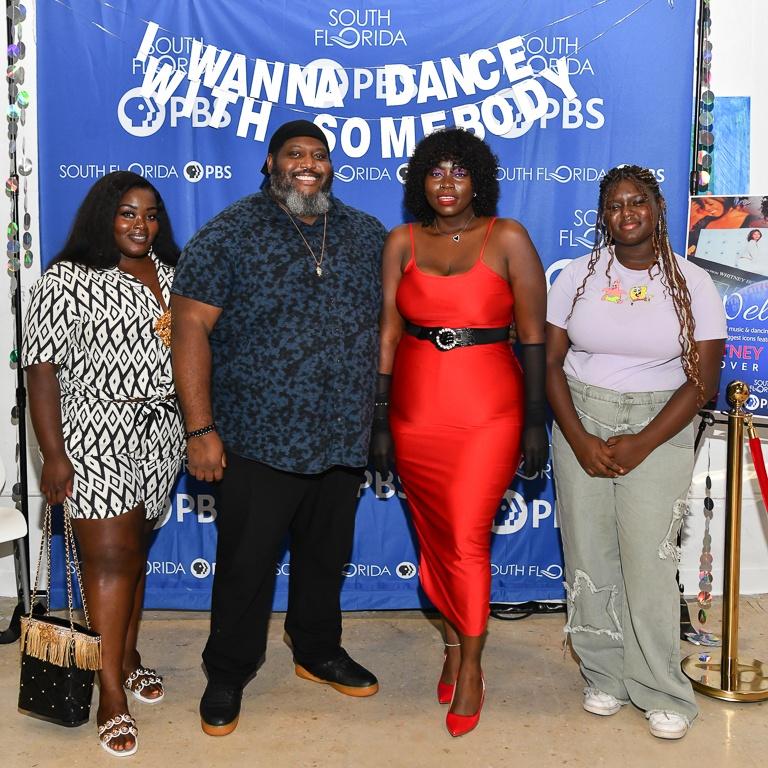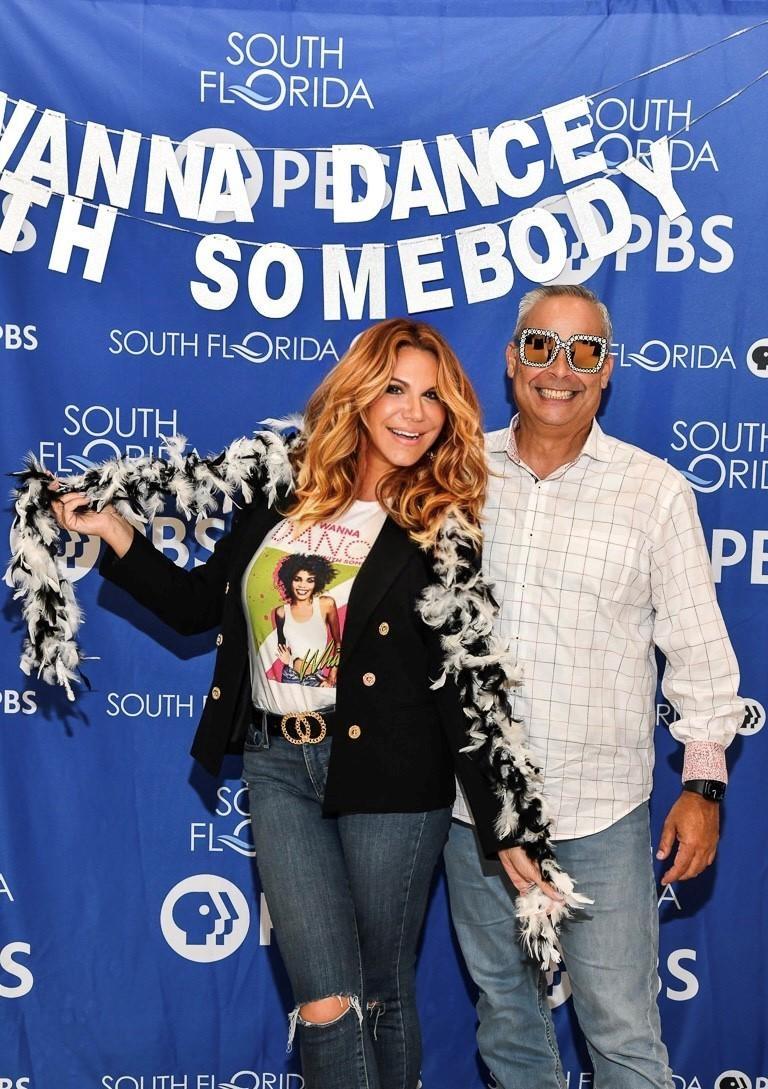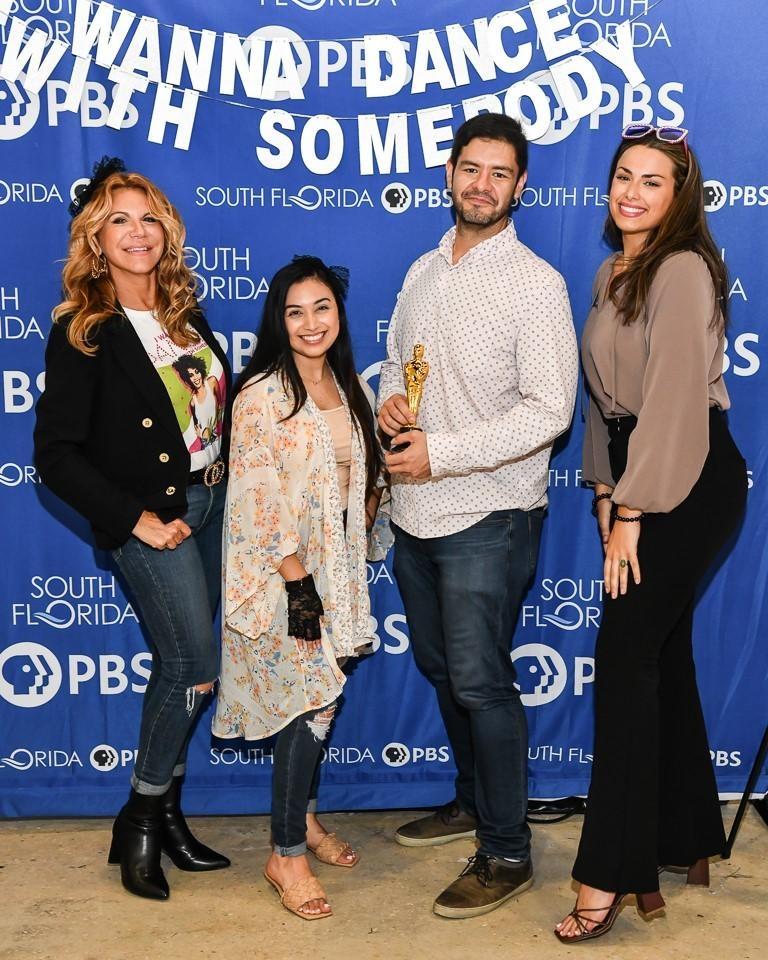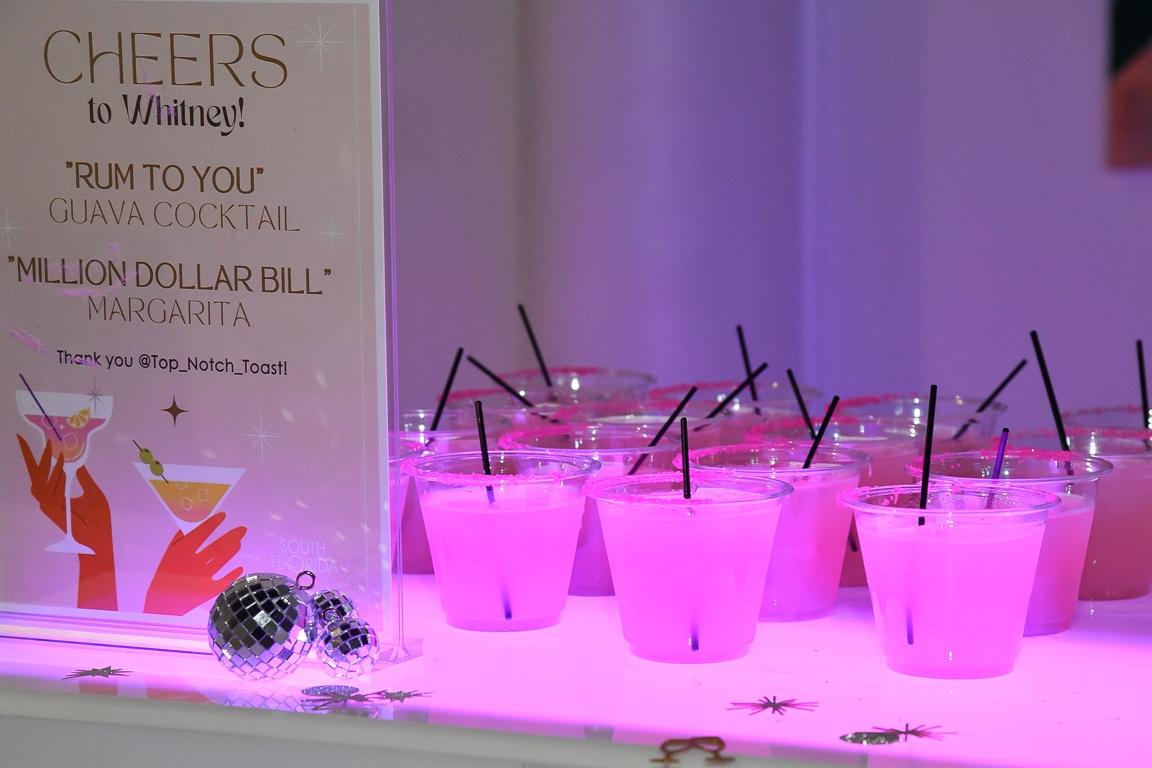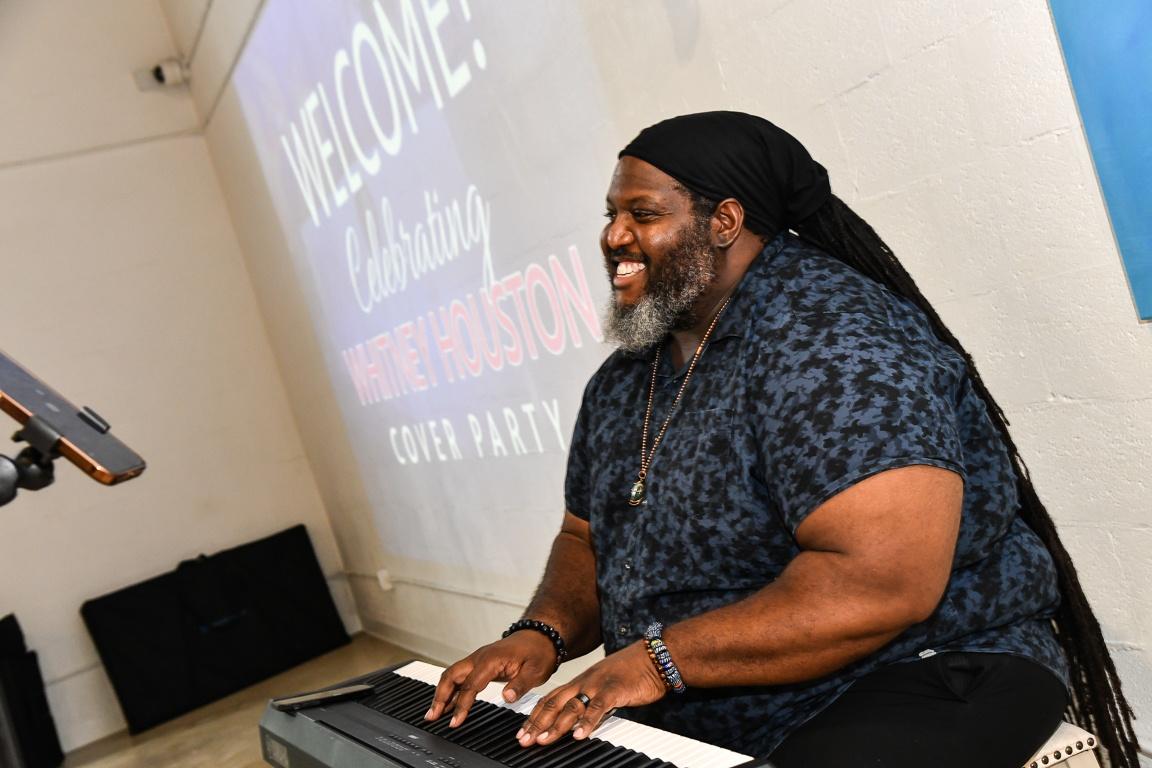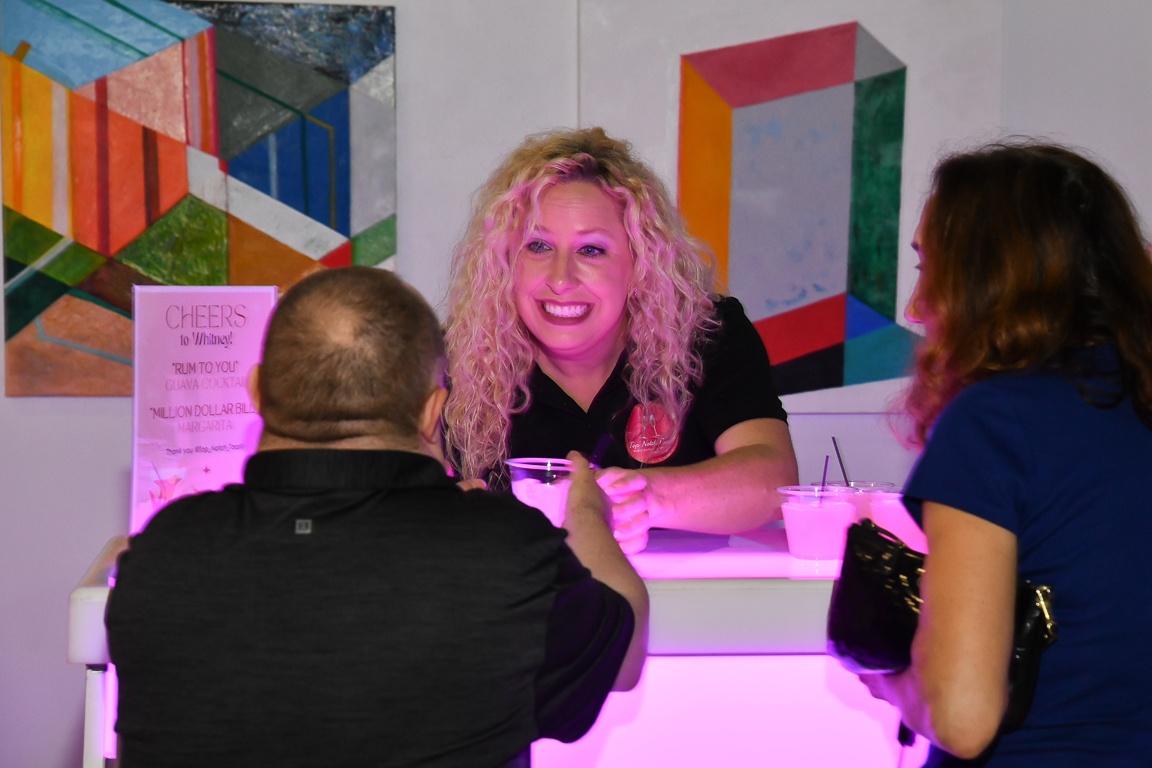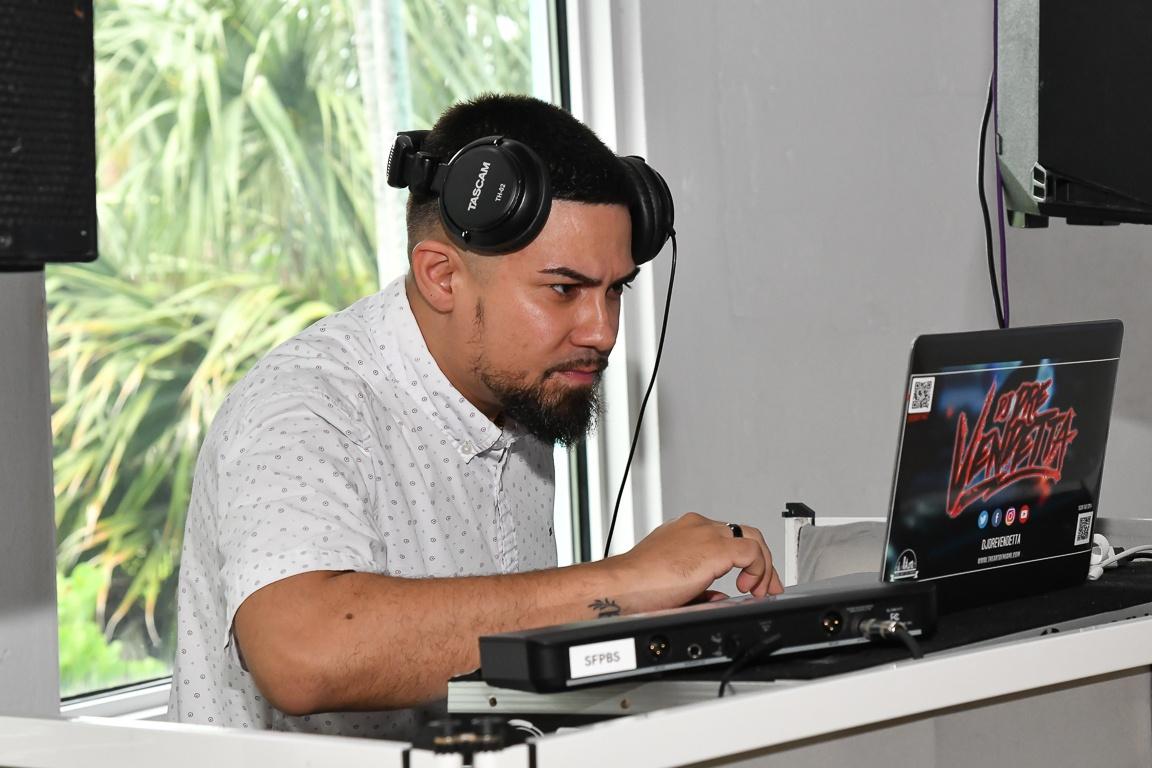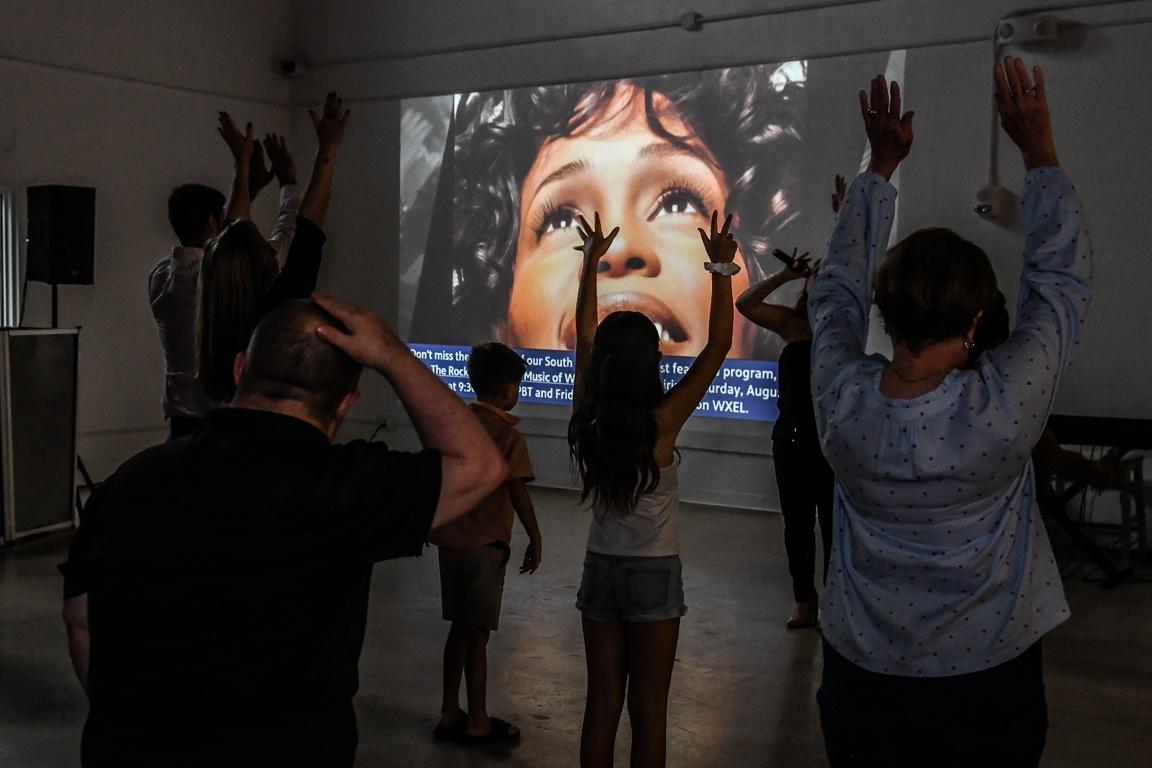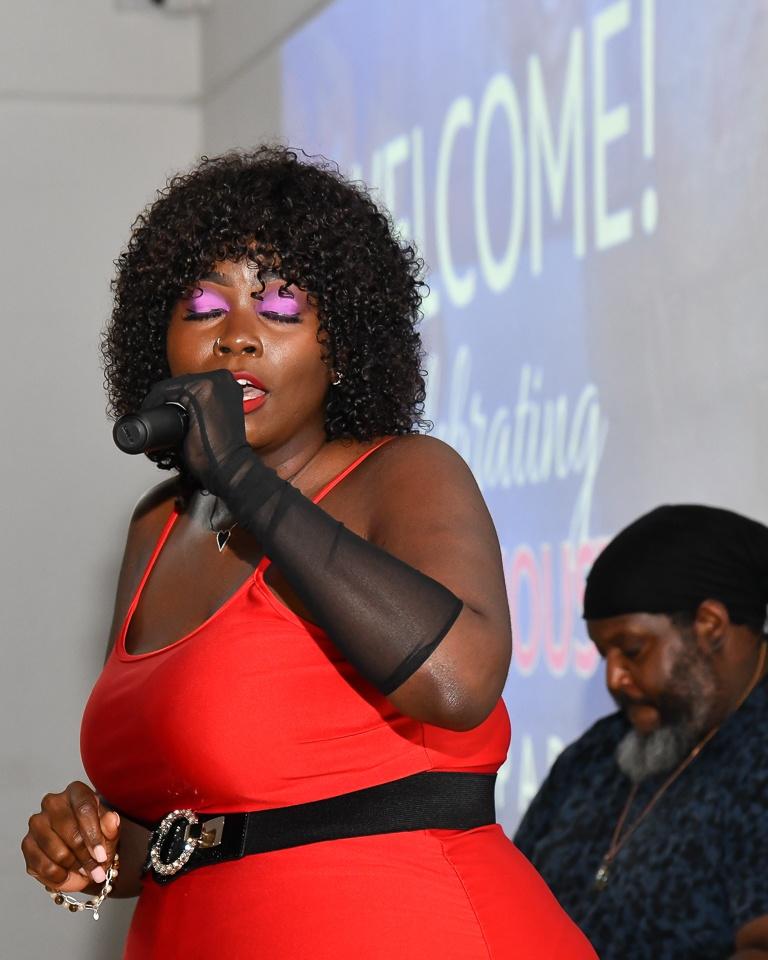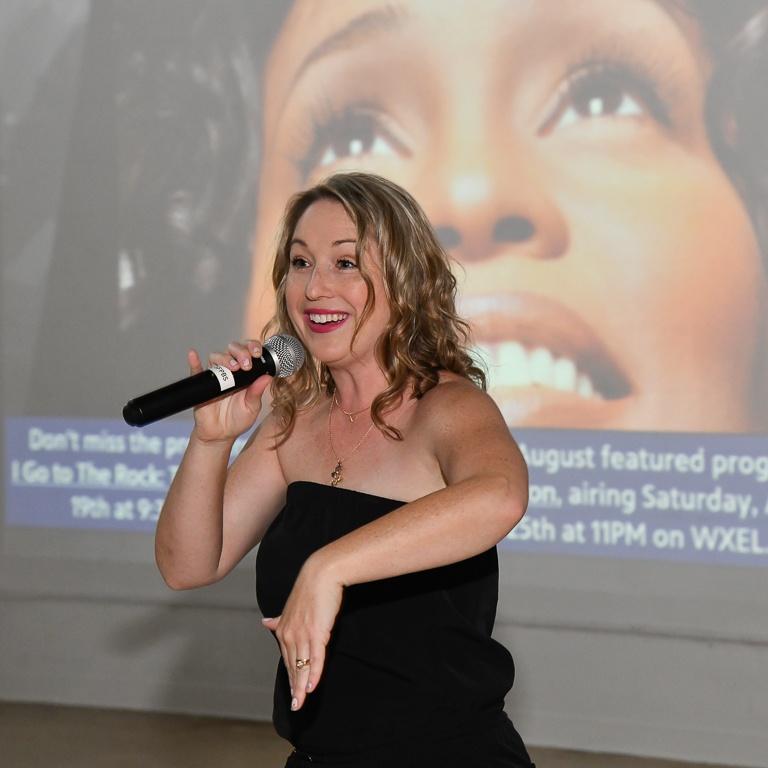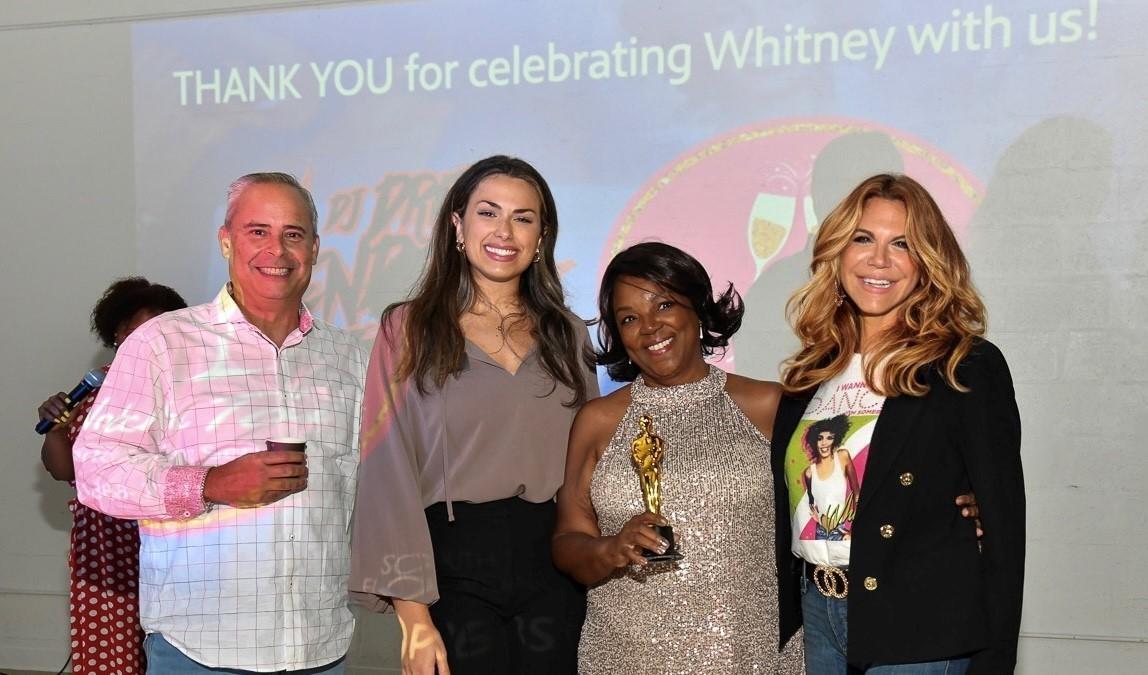 On Friday, August 18th South Florida PBS hosted a "Whitney Houston Cover Party!" at Arts Warehouse in Delray Beach to celebrate our August program guide cover star. Guests joined us for a complimentary reception hosted by 1015 Lite FM radio's Tamara G. with live music by DJ Dre Vendetta and Ja'Nia Harden, drinks by Top Notch Toast, light bites, photography, Whitney-themed raffles, a surprise dance lesson and of course, Whitney's greatest hits!
Thank you for dancing the night away with us as we celebrated the premiere of "I Go to The Rock: The Gospel Music of Whitney Houston!" 🎼💜
Changing Seas Season 15 "Summer Series" Screenings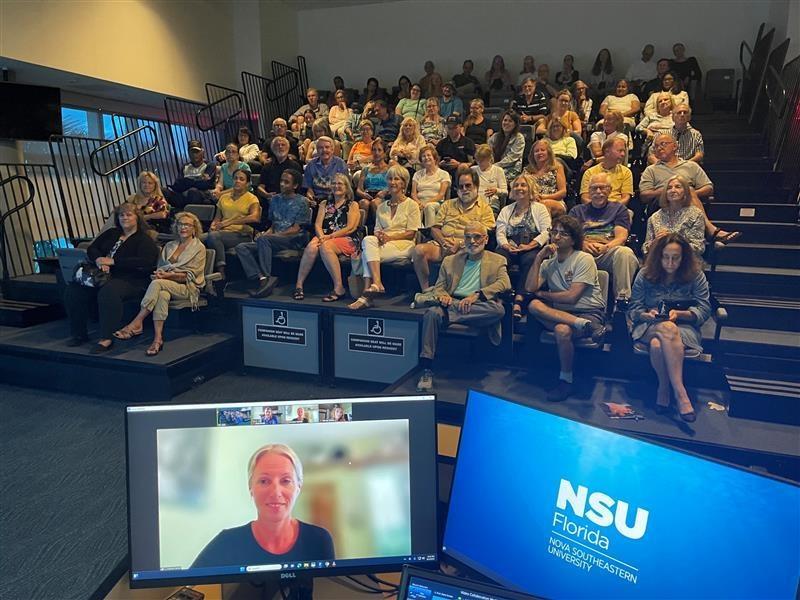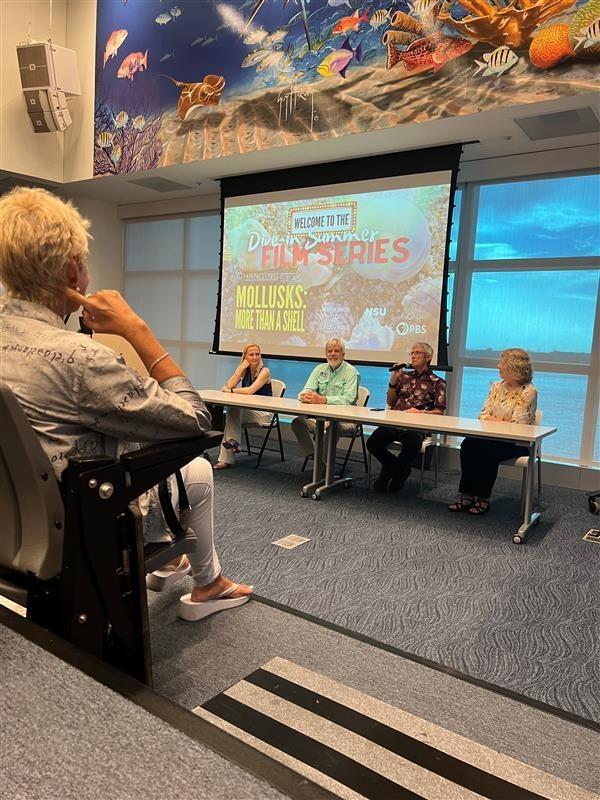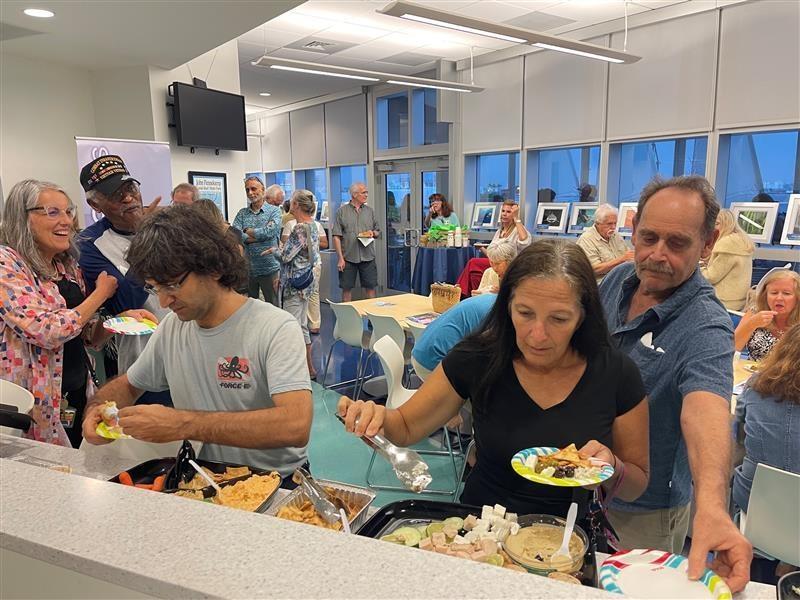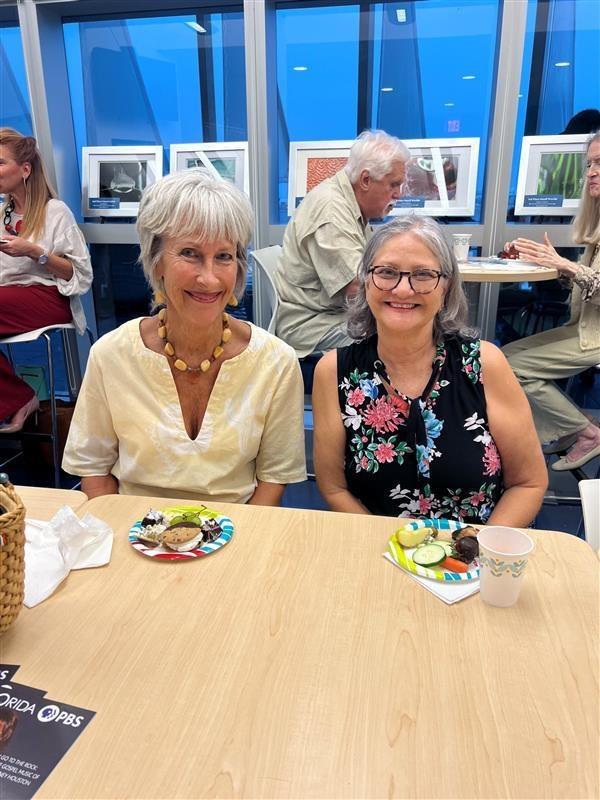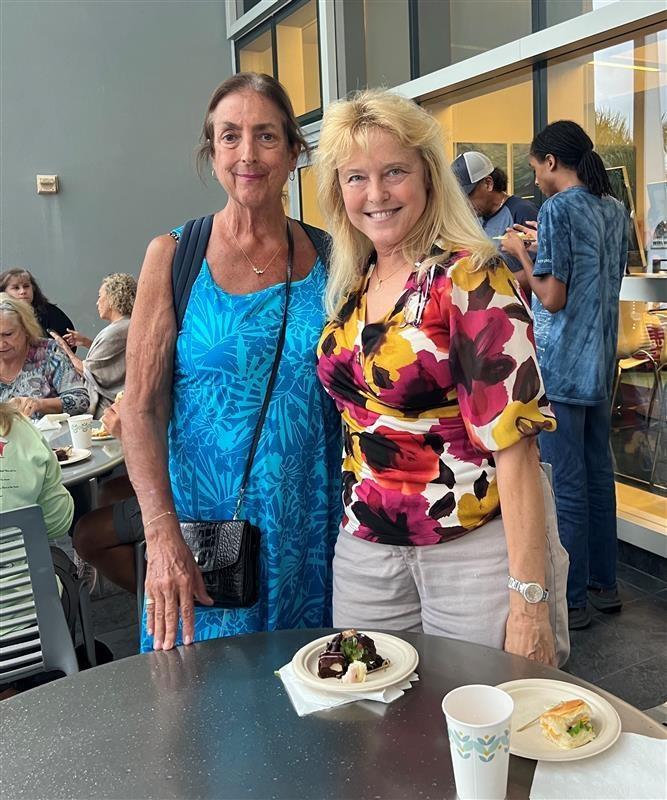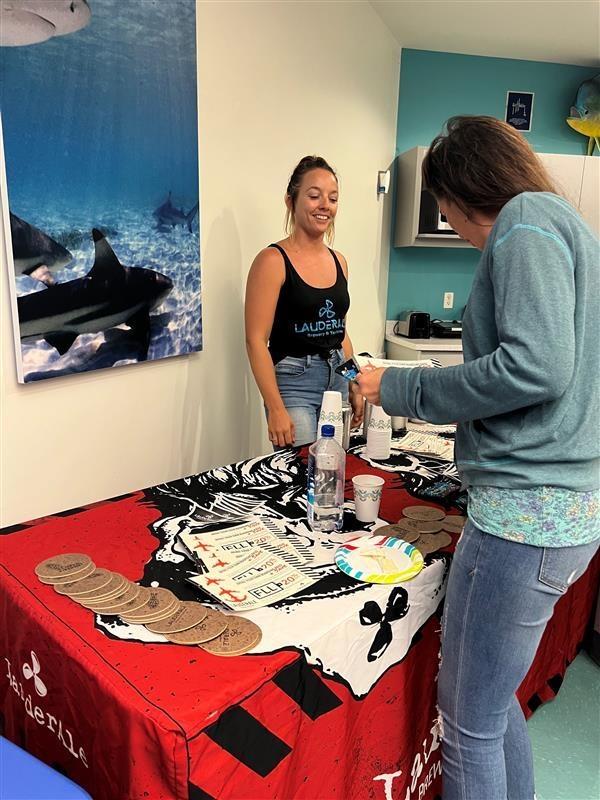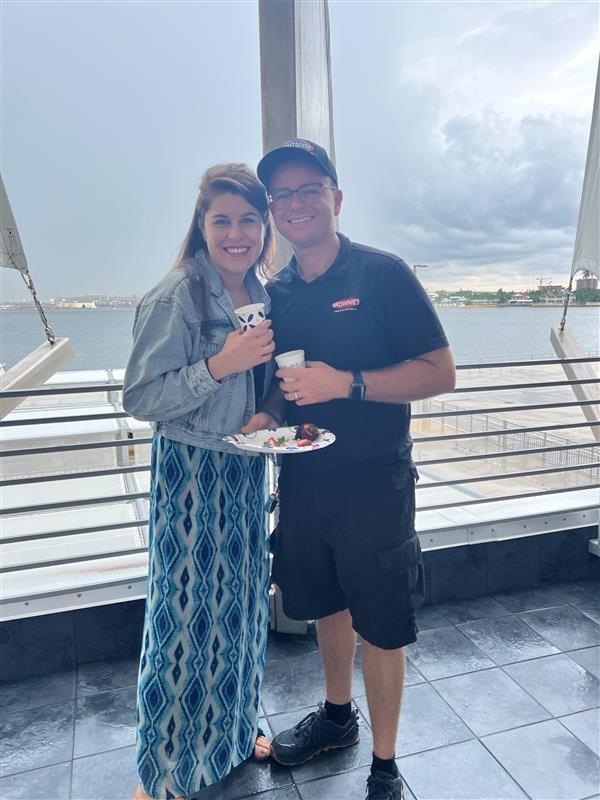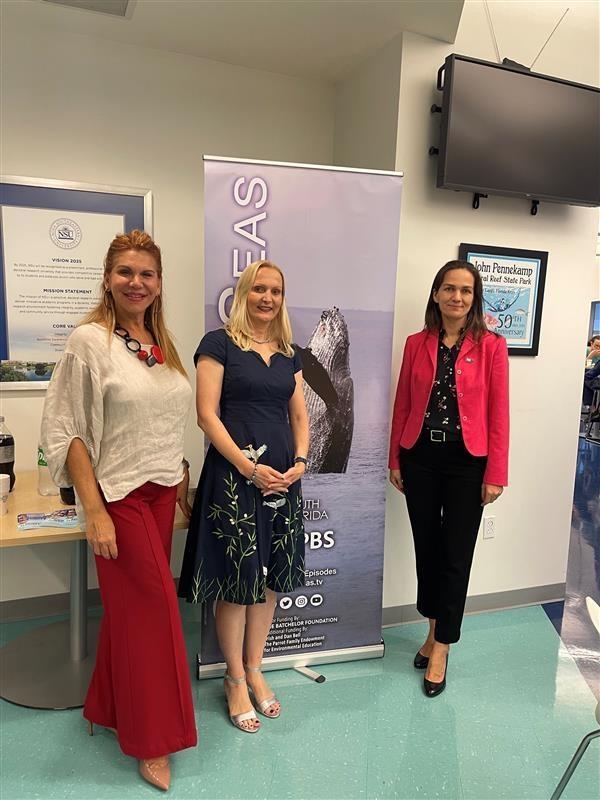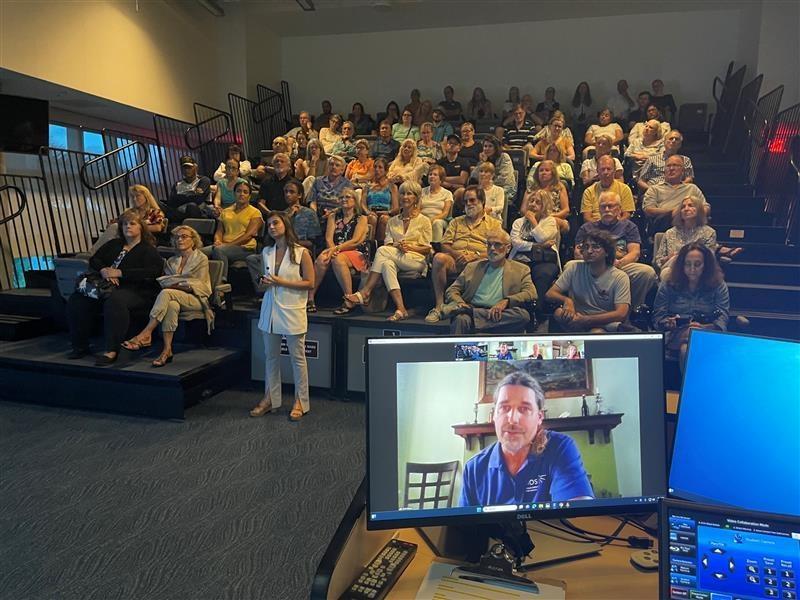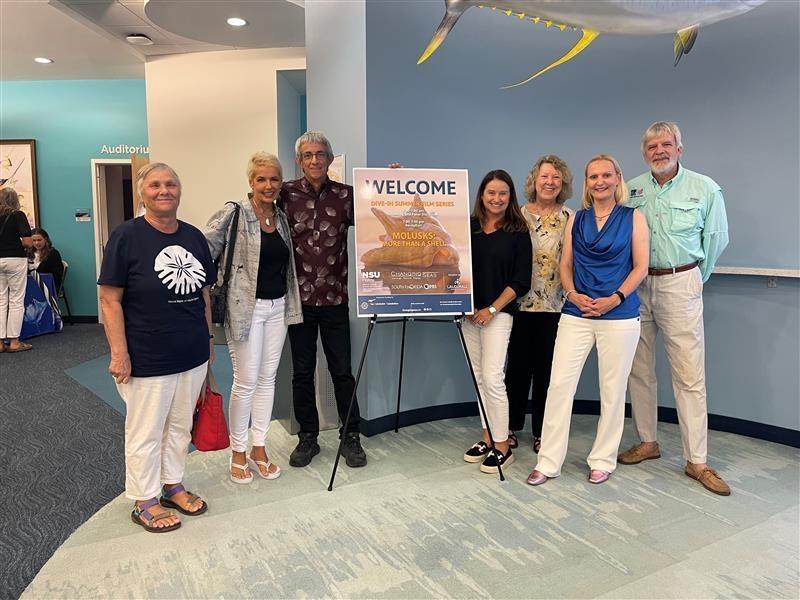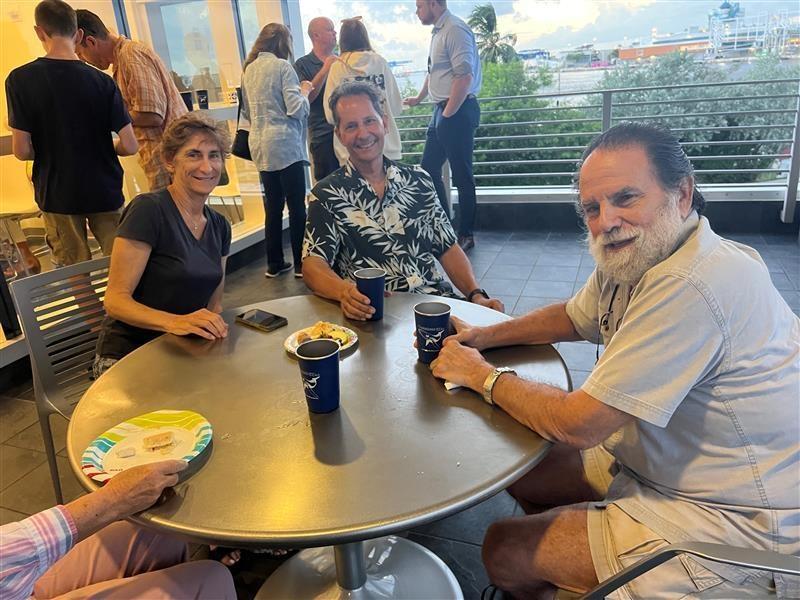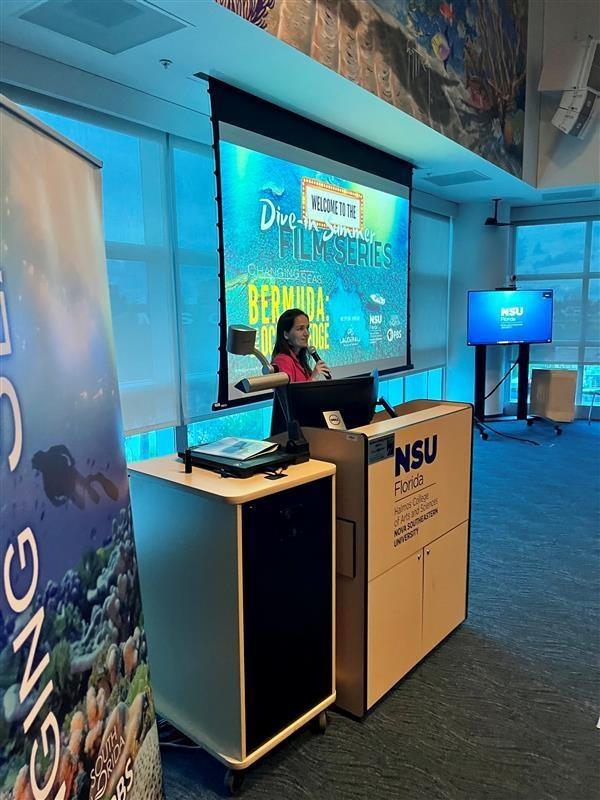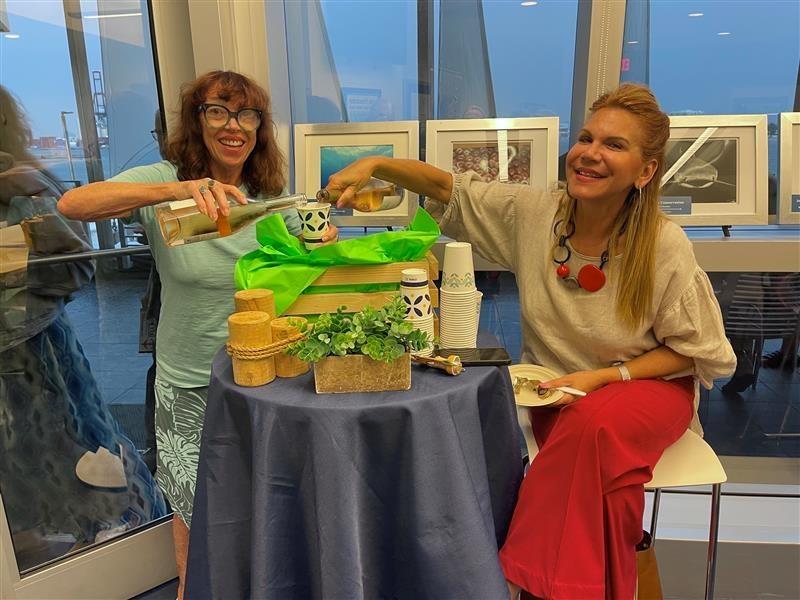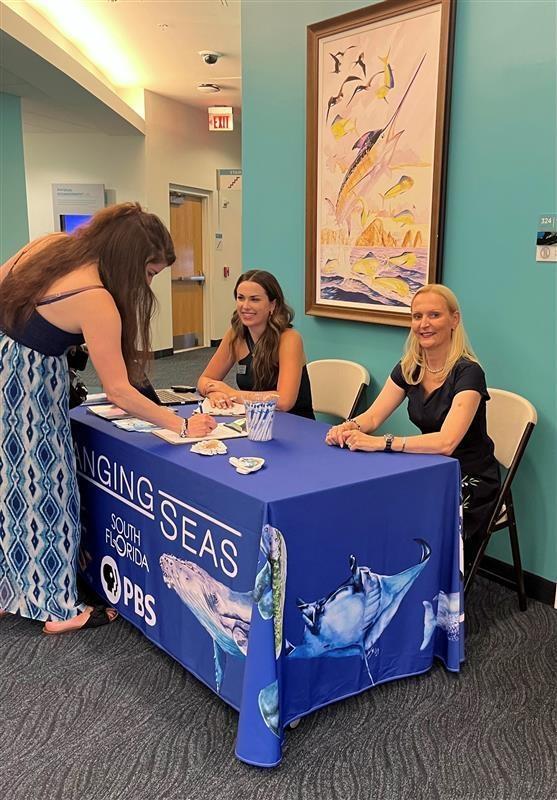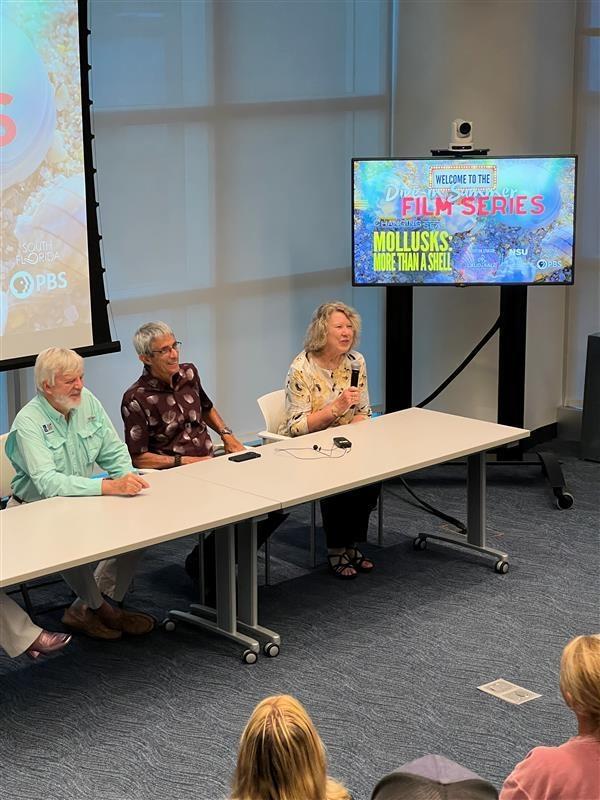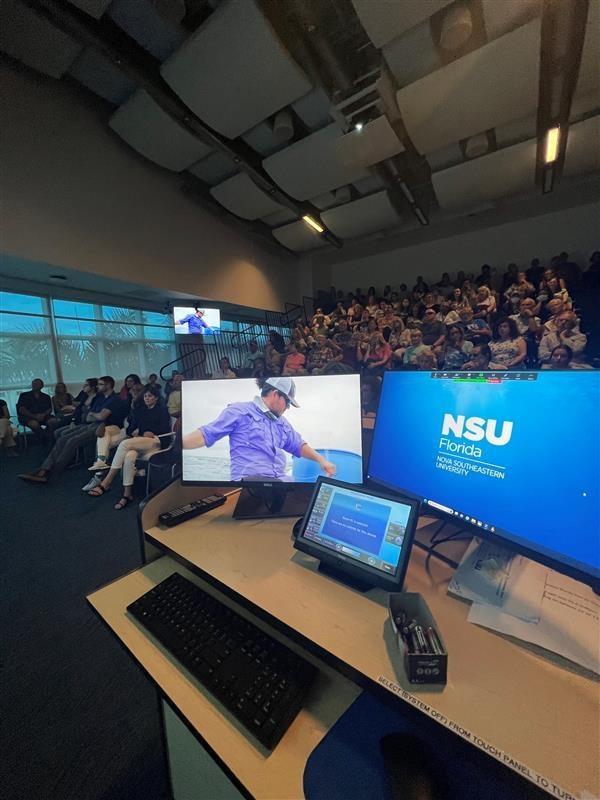 Throughout the summer of 2023 South Florida PBS and NSU's Halmos College of Arts & Sciences collaborated on four screening events for the newest episodes of Changing Seas season 15. The episodes included Life in the Dark: The Polar Night, Bermuda: Life at Ocean's Edge, Mollusks: More than a Shell, and Sharks in Belize: Jaguars of the Sea. These events consisted of a screening of the episode followed by a live Q&A with experts featured in the episodes and concluded with a cocktail reception with our featured beer sponsor Lauderale Brewery.
Funding for this season of Changing Seas was provided by The Batchelor Foundation, Trish and Dan Bell, and The Parrot Family Endowment for Environmental Education.
Be My Neighbor Day 2023 at loanDepot park!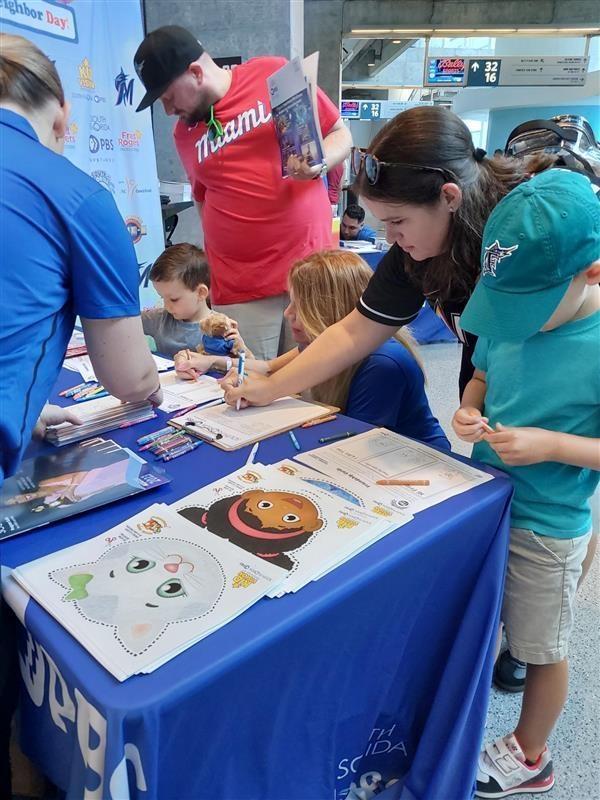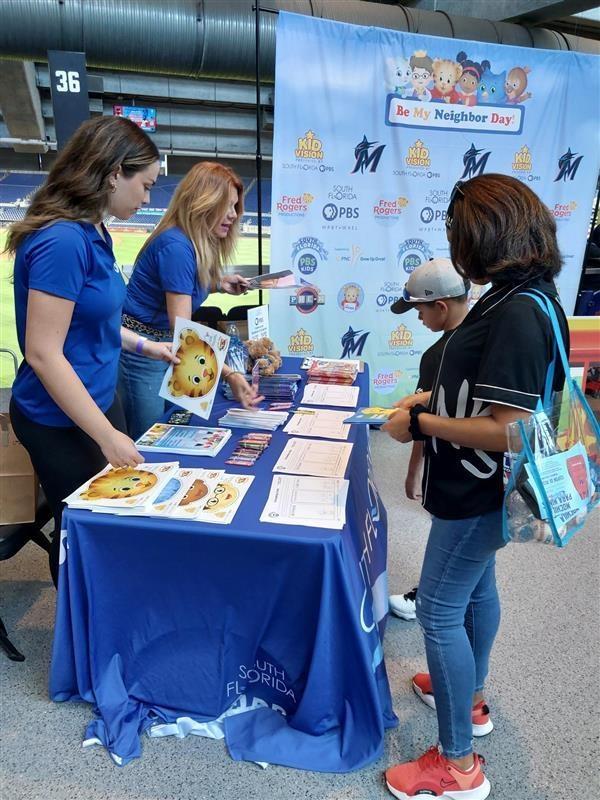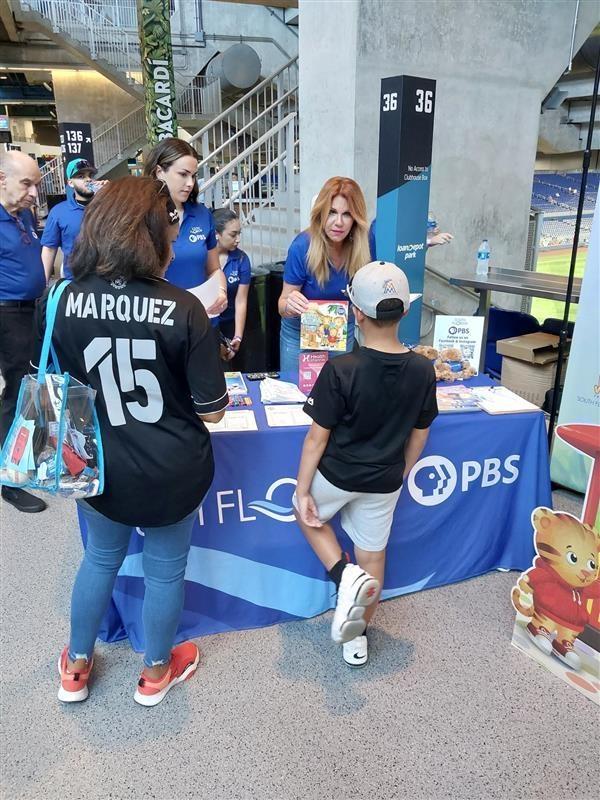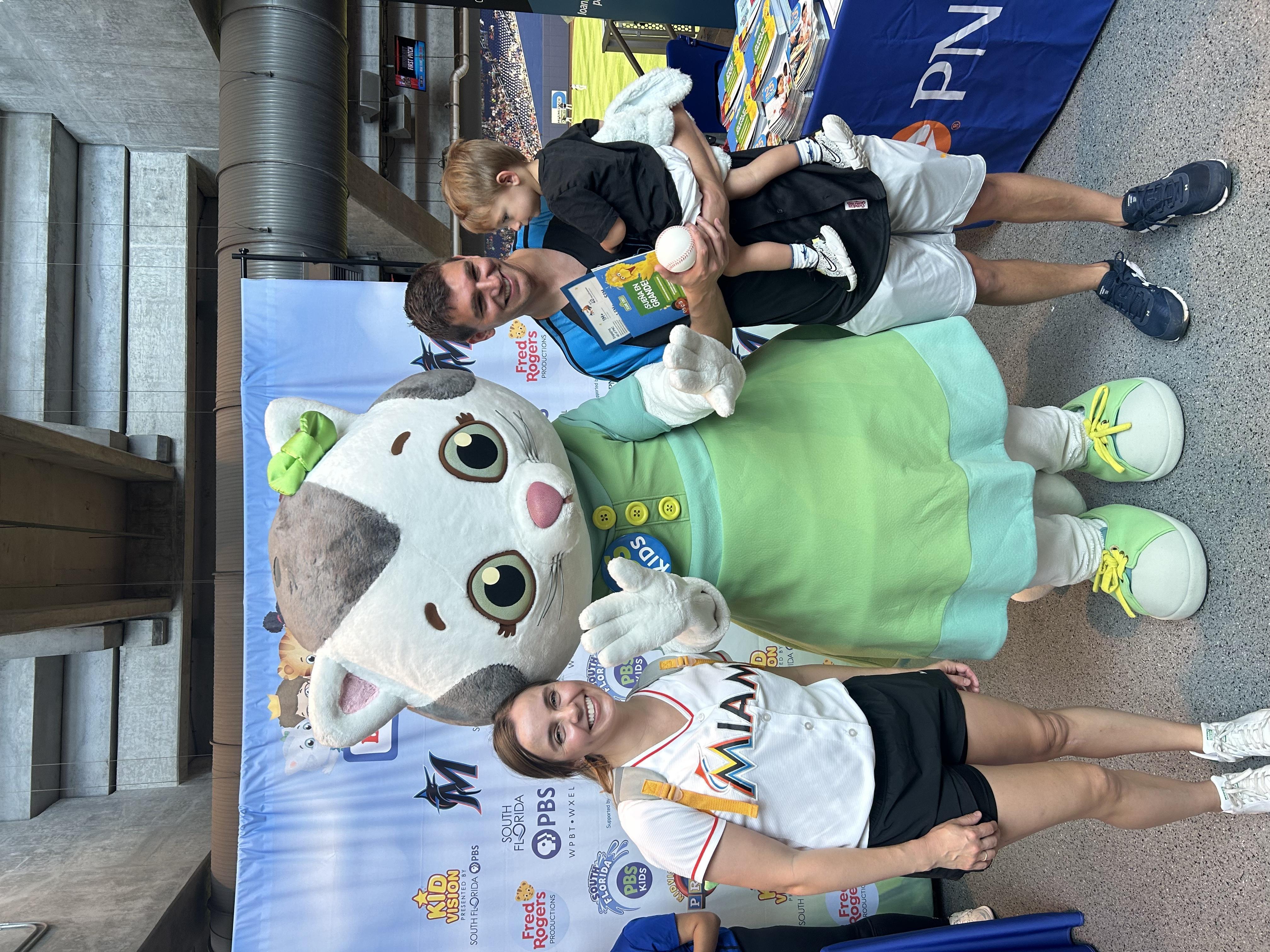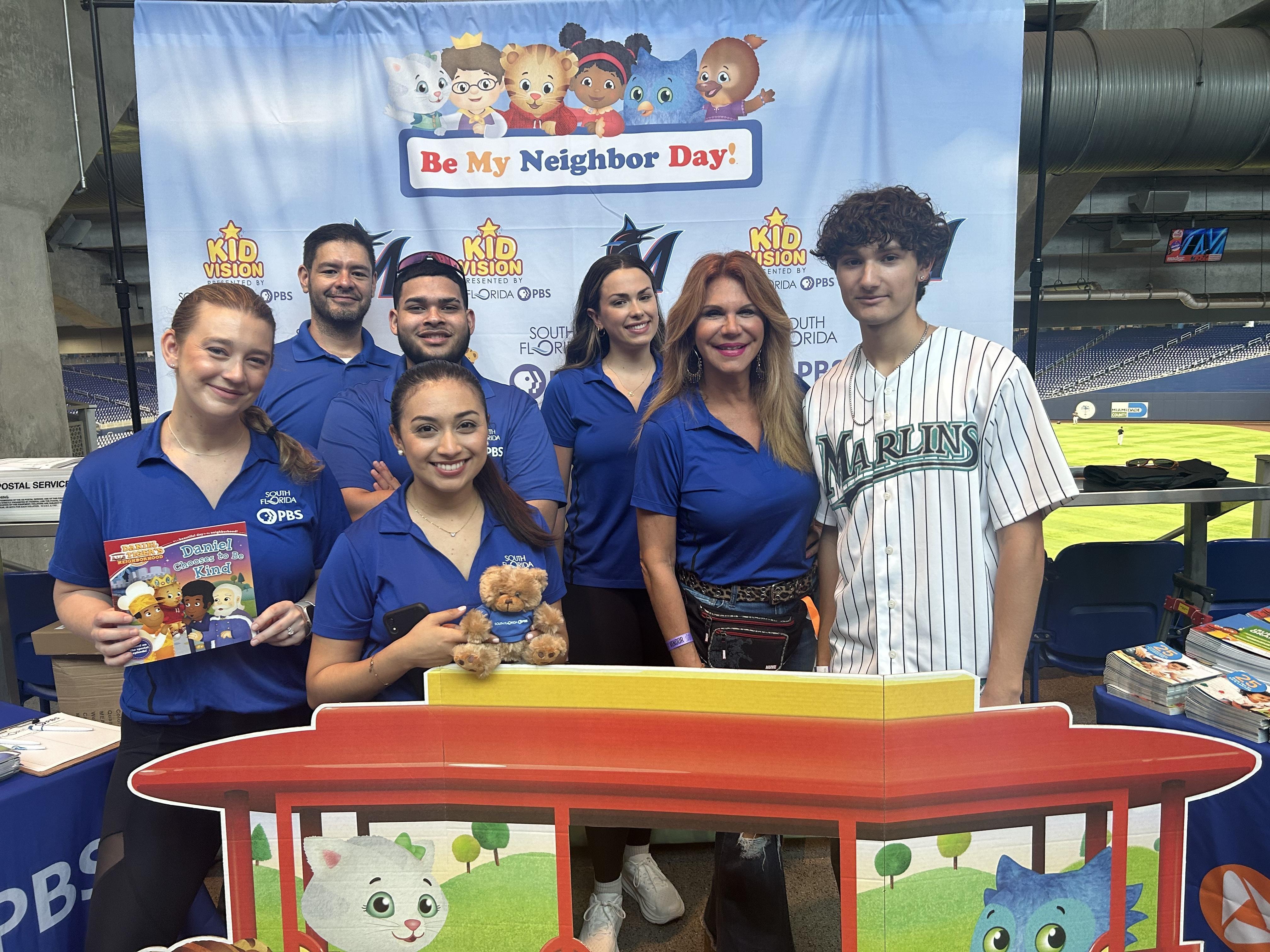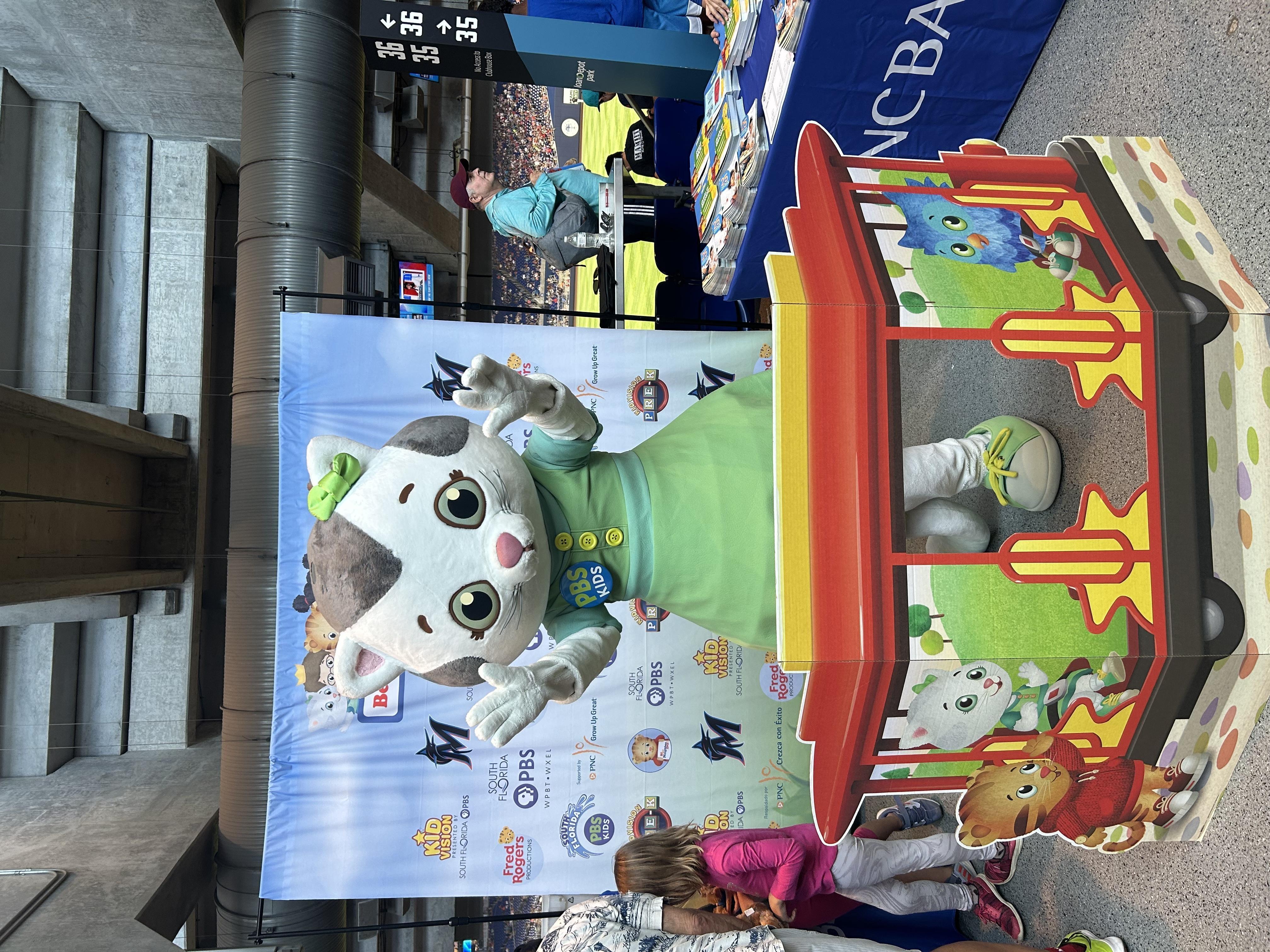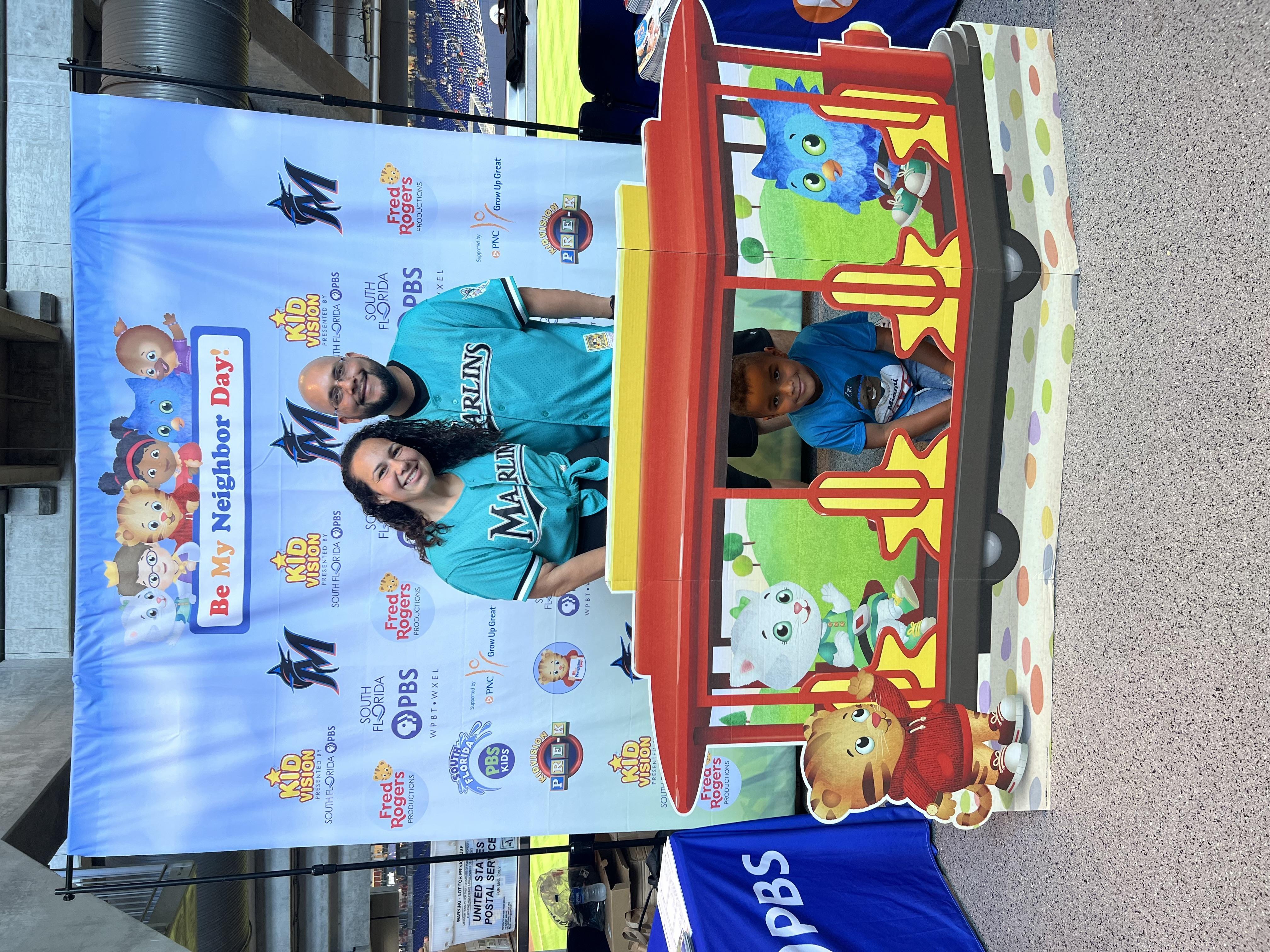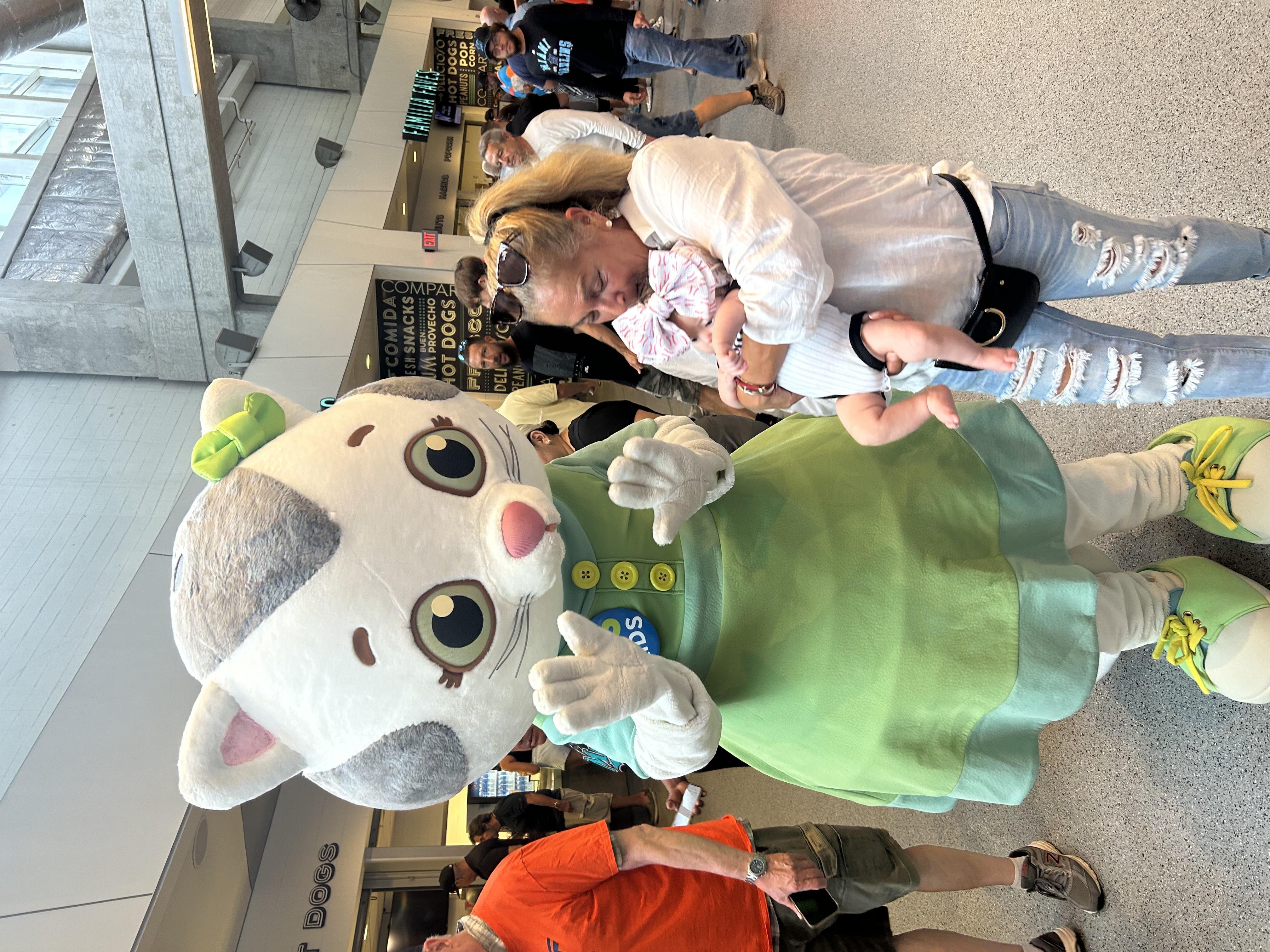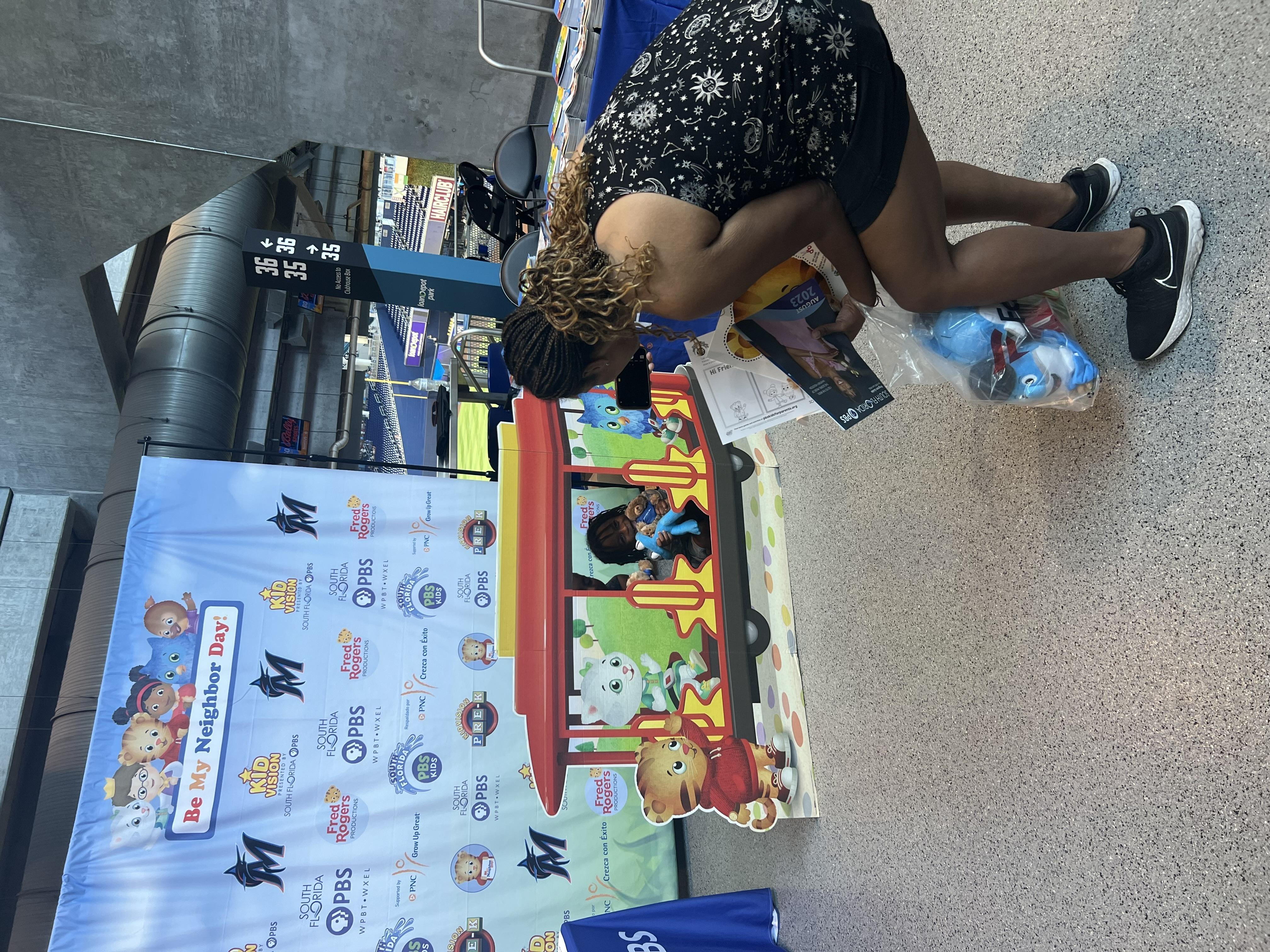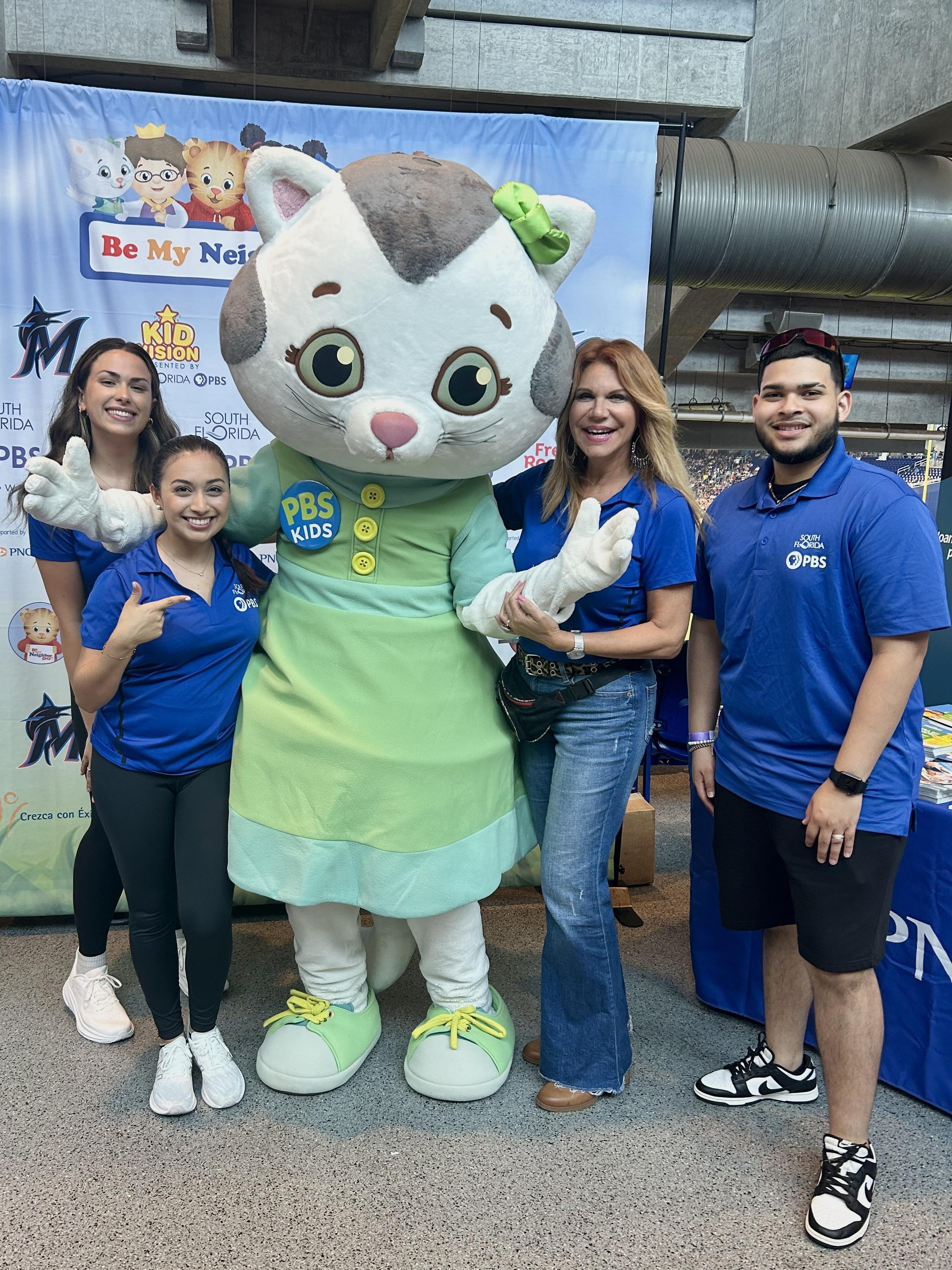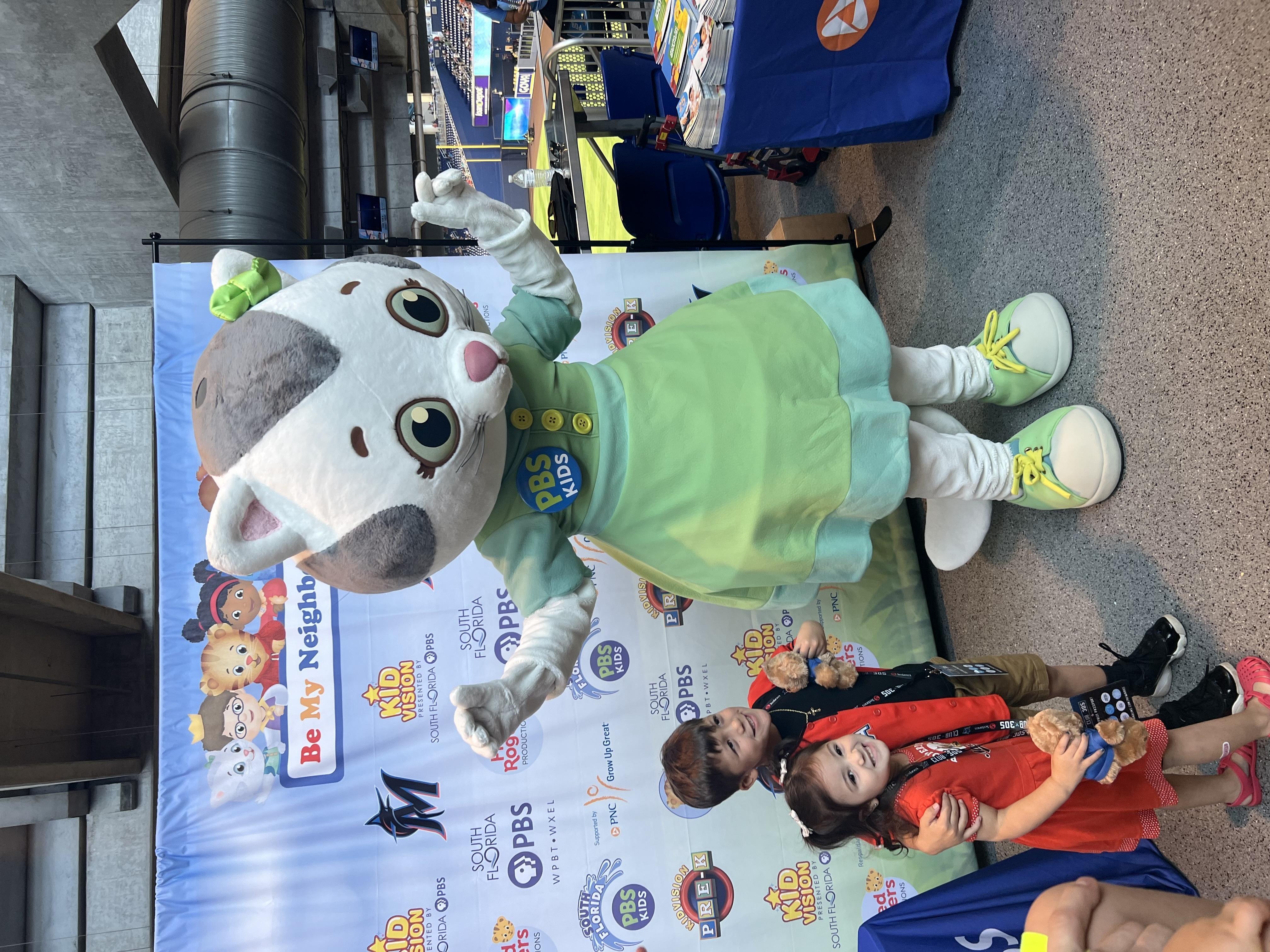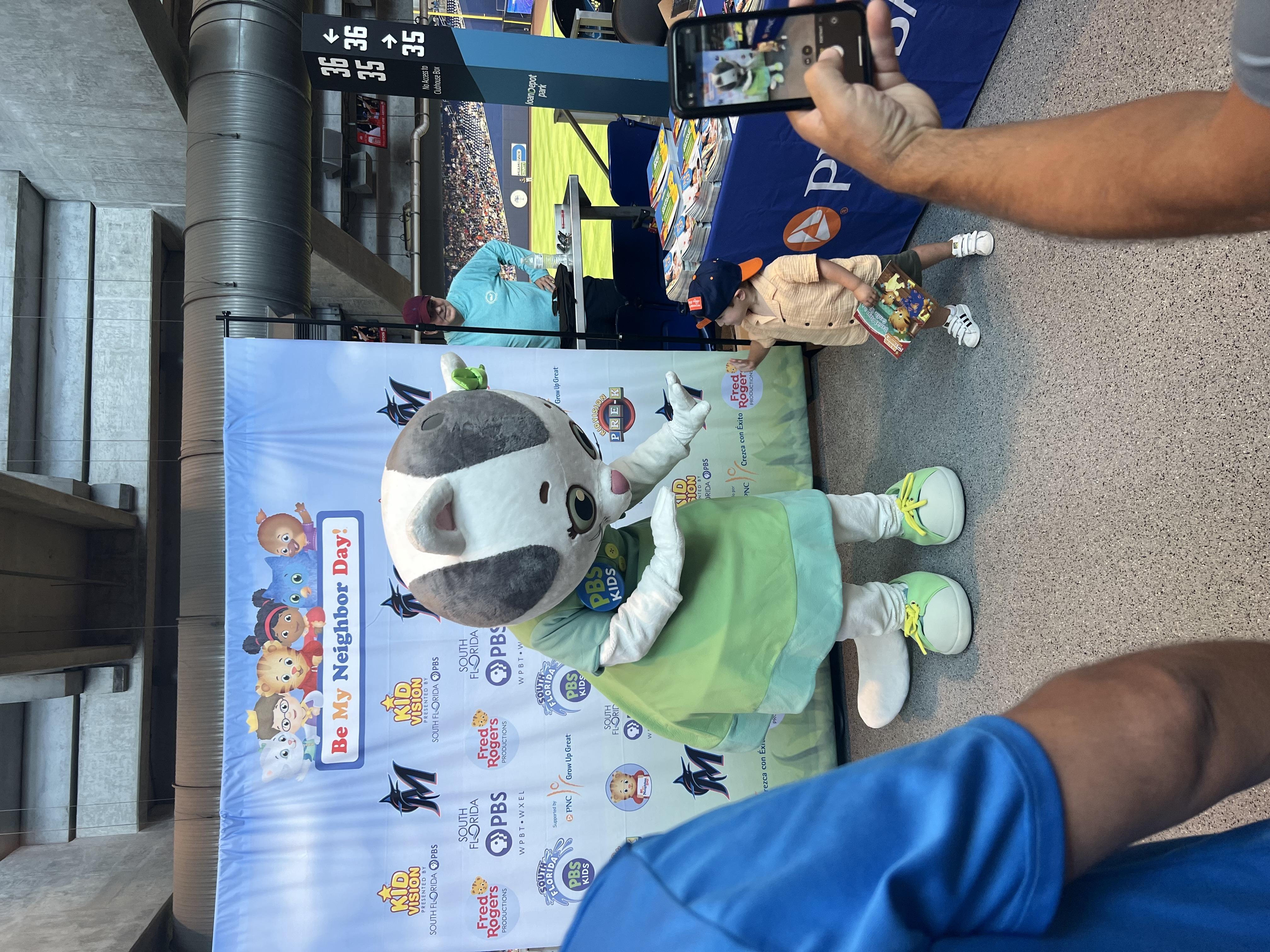 On Sunday, July 30th, South Florida PBS participated in "Be My Neighbor Day" at the Miami Marlins vs. Detroit Tigers game at loanDepot park in Miami. The first 5,000 kids in attendance received PNC Grow up Great backpacks with school supplies. Guests were invited to stop by the South Florida PBS booth to meet Katerina Kittycat and receive Daniel Tiger books, participate in a neighborly activity, take home learning materials, and other fun giveaways.
Be My Neighbor Day is powered by PNC Grow Up Great®
KidVision Mission "Summer Party" Premiere Event!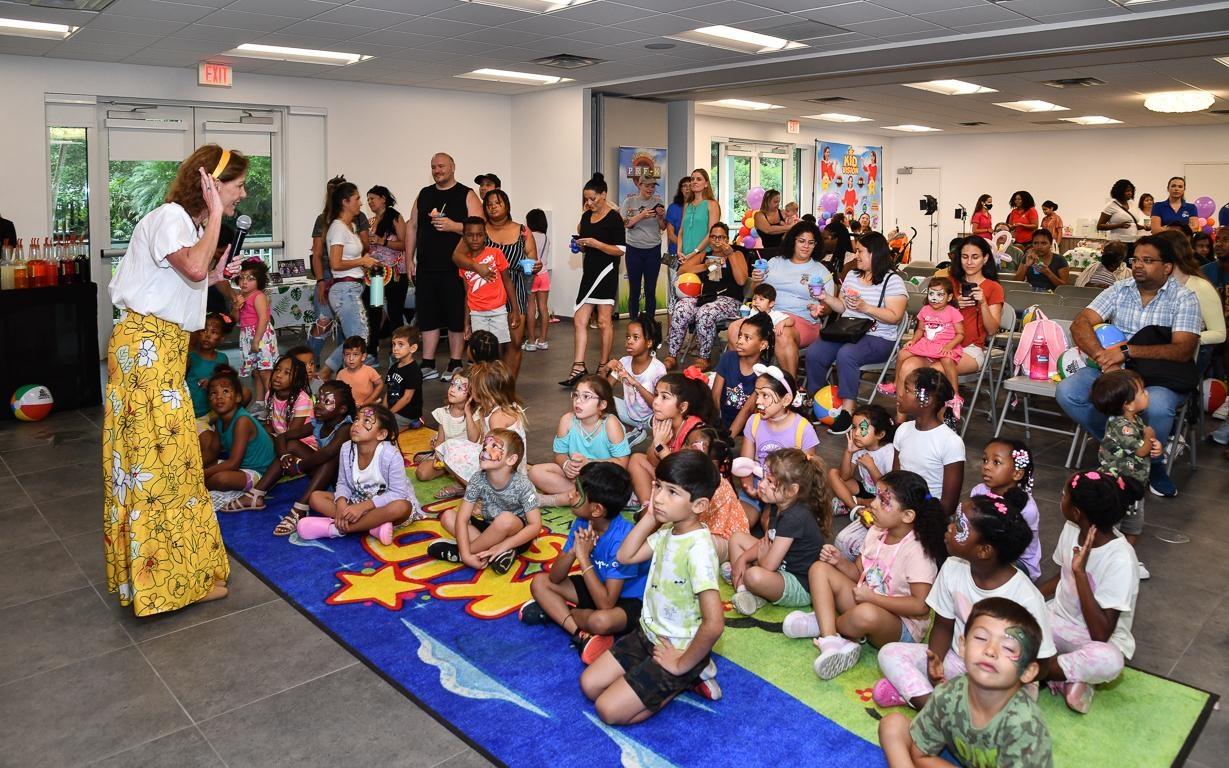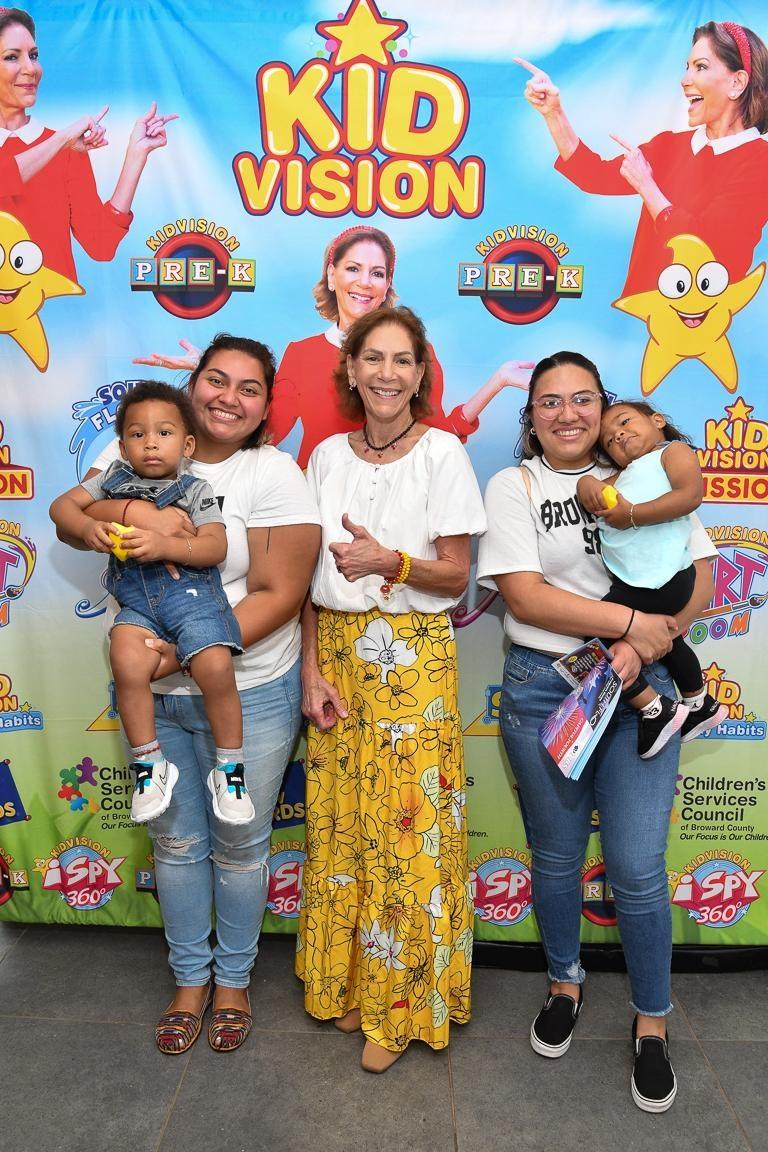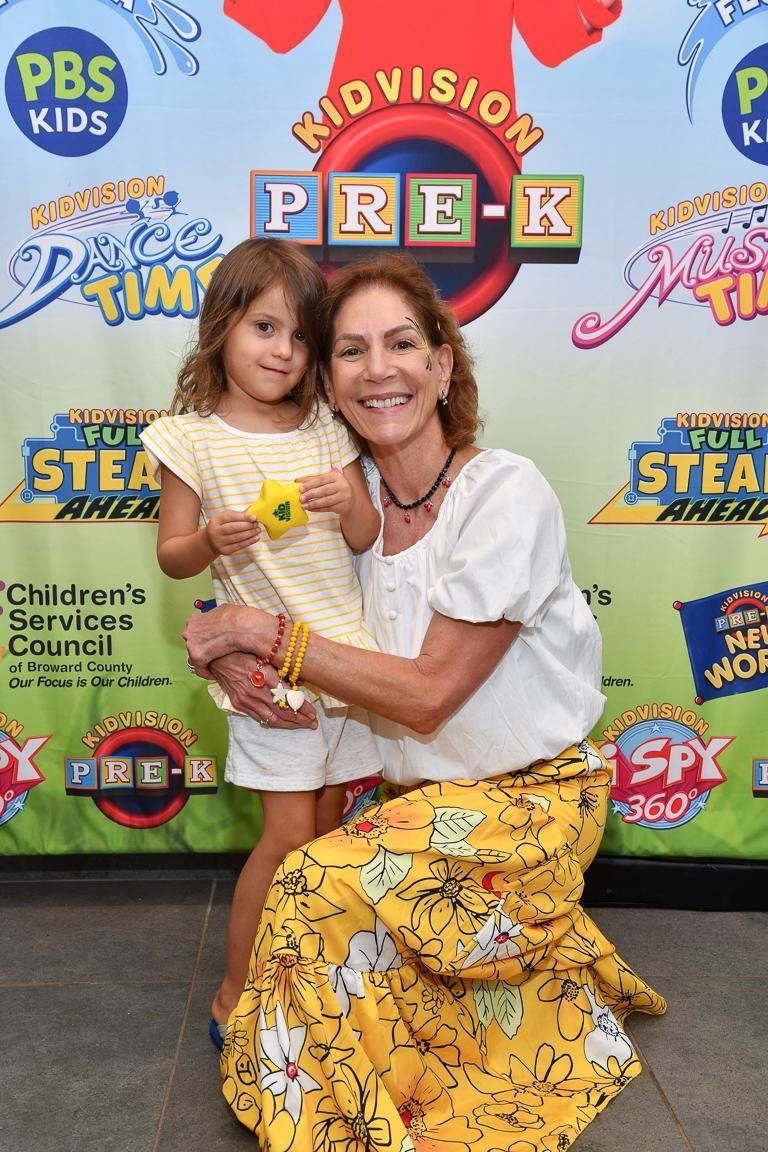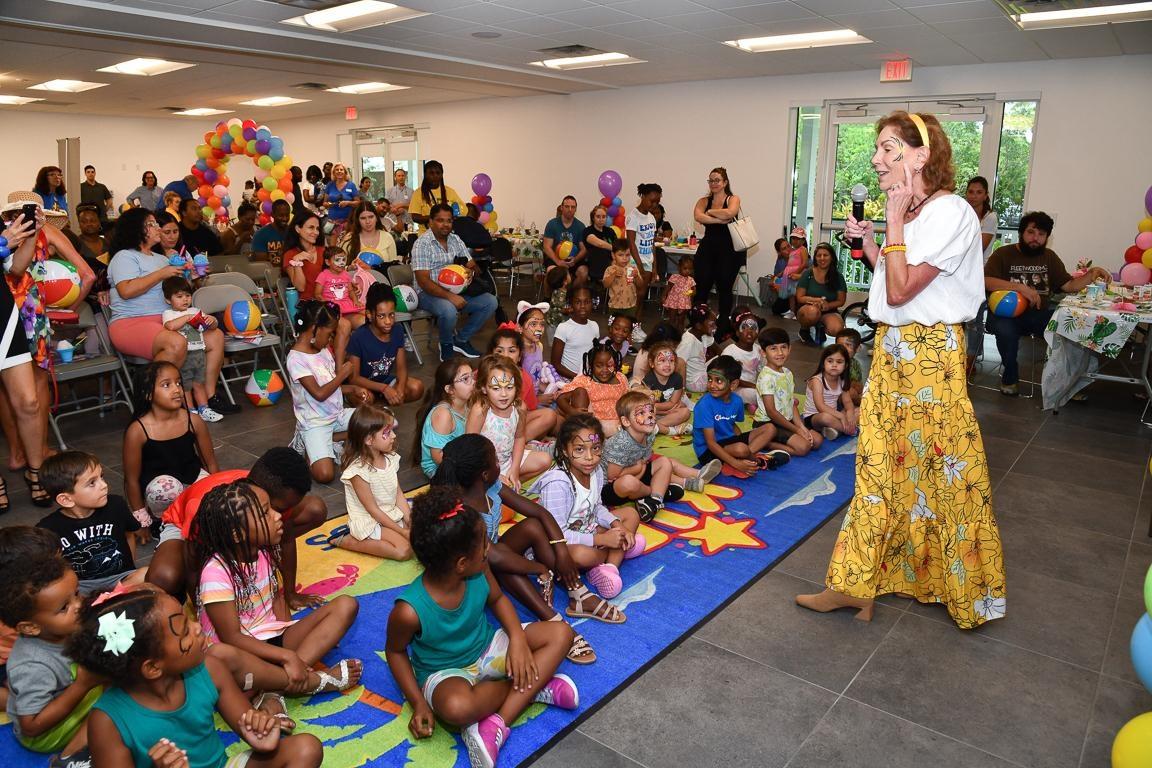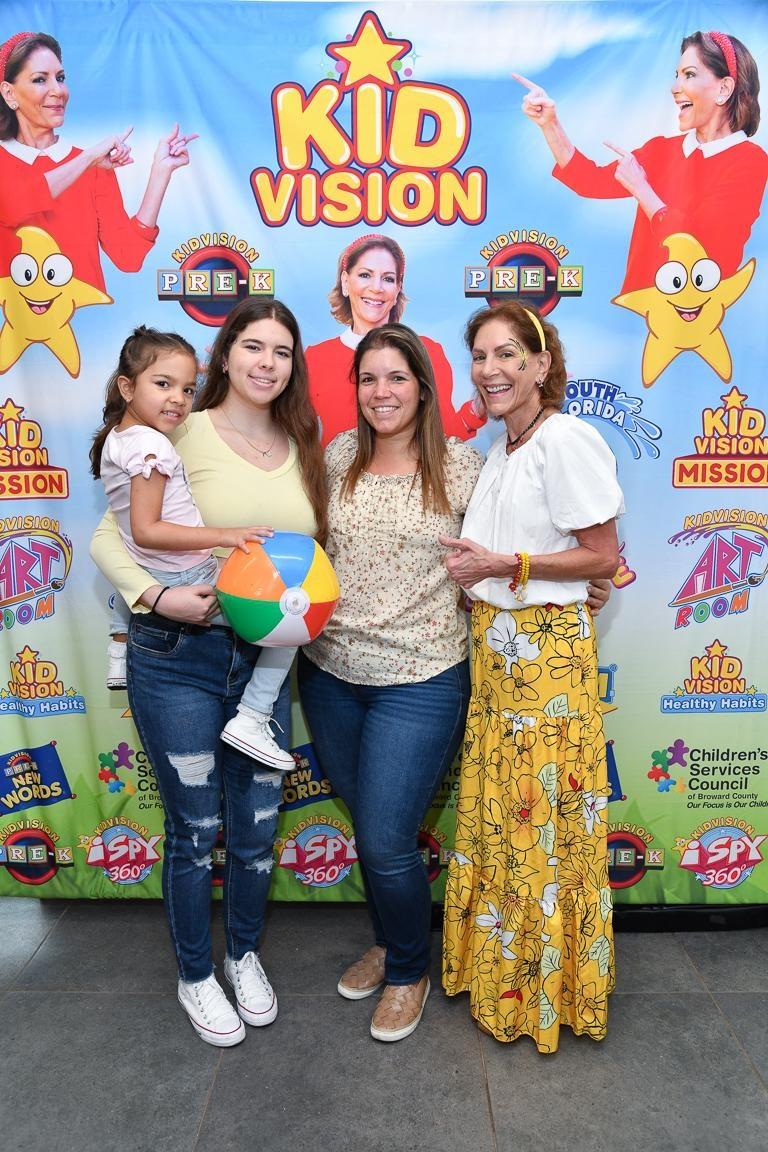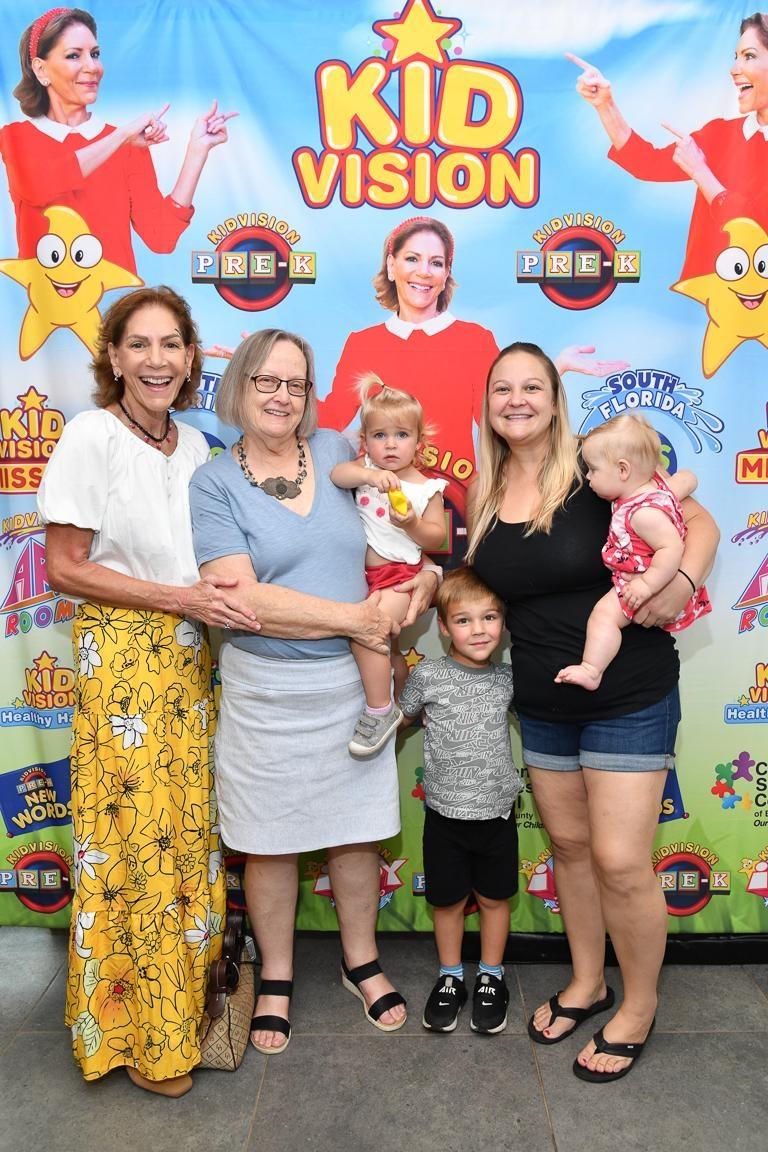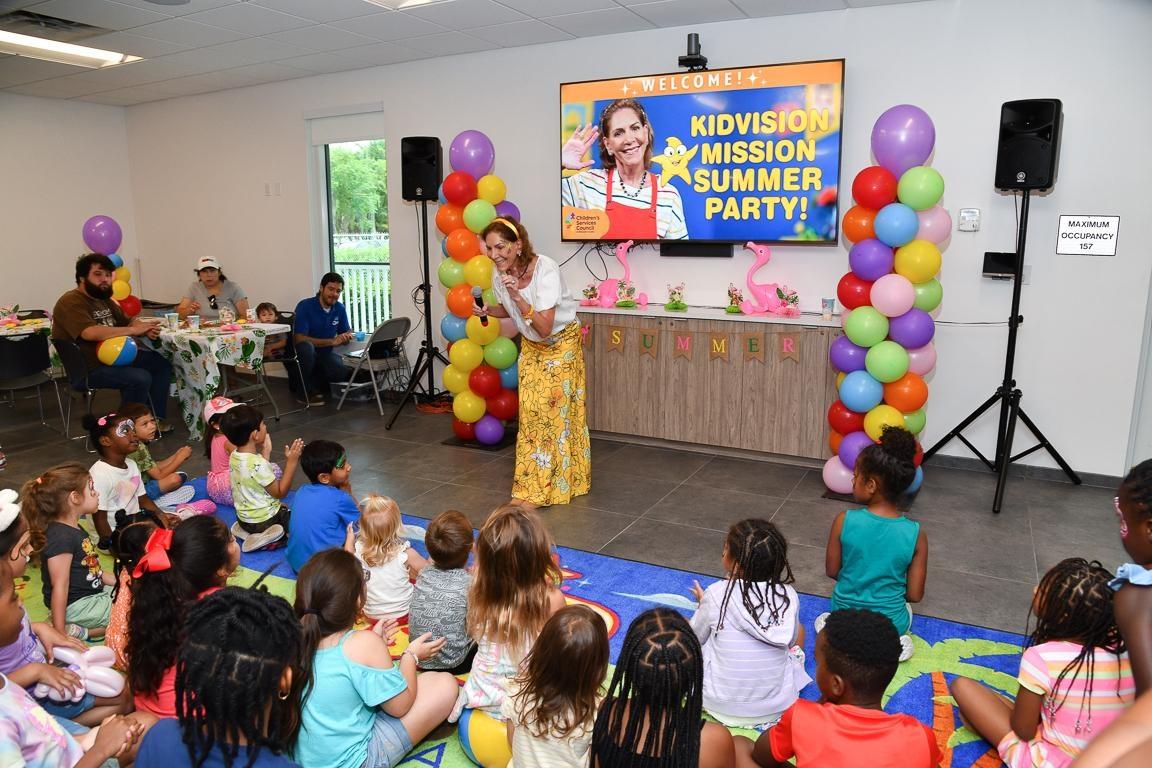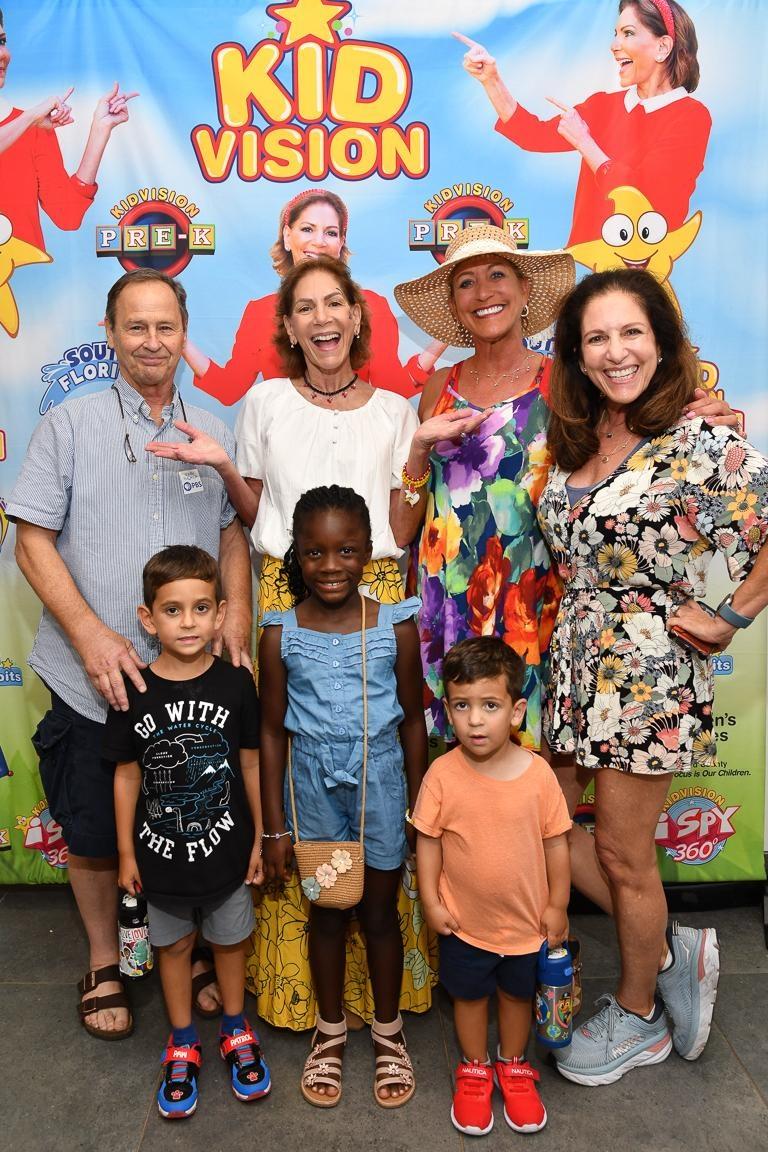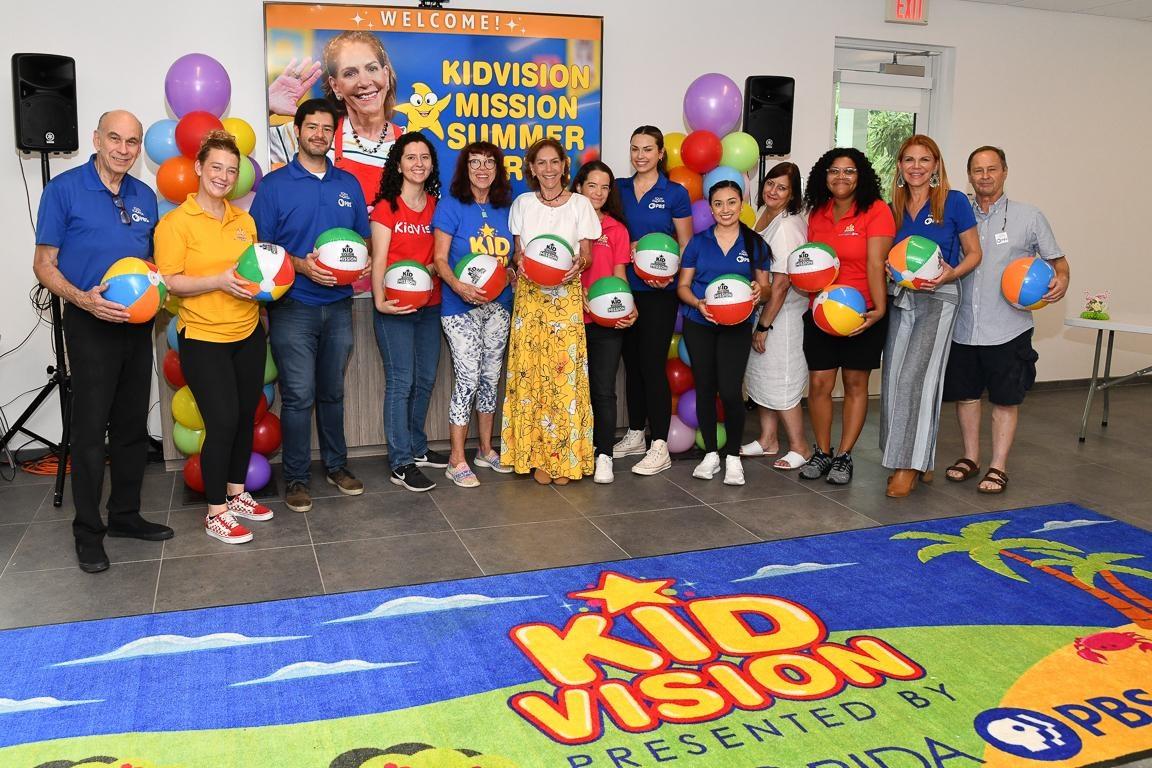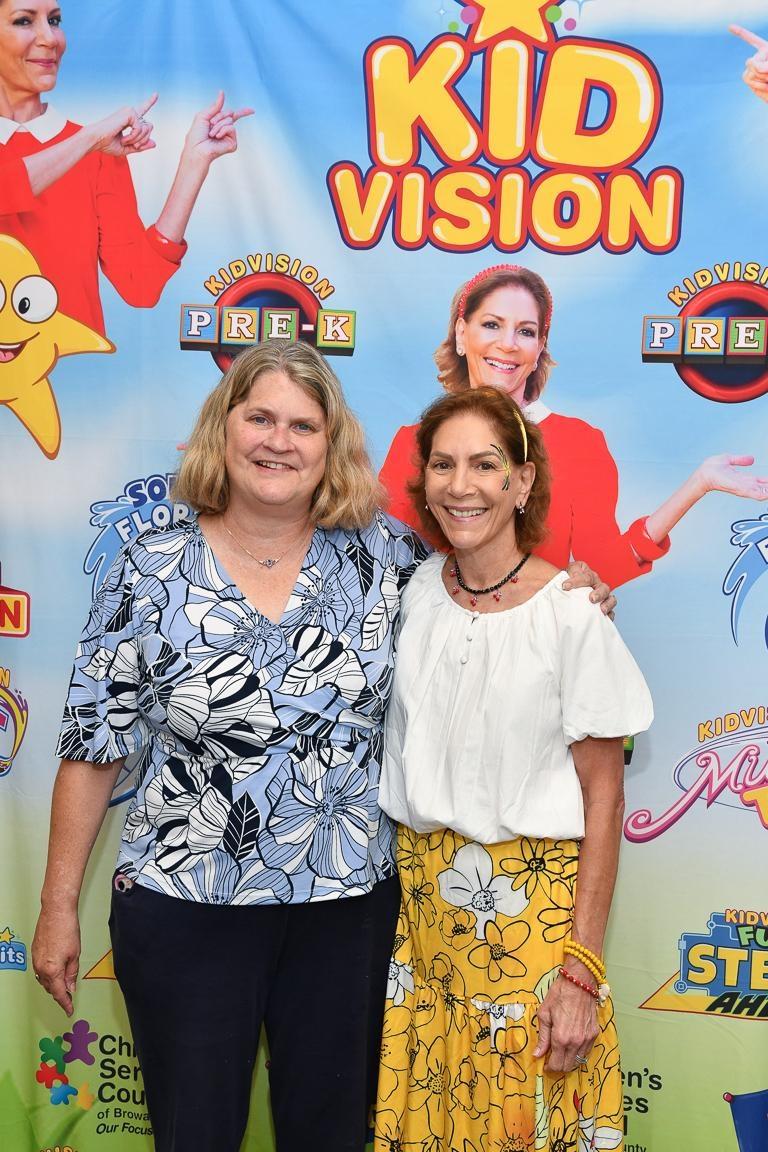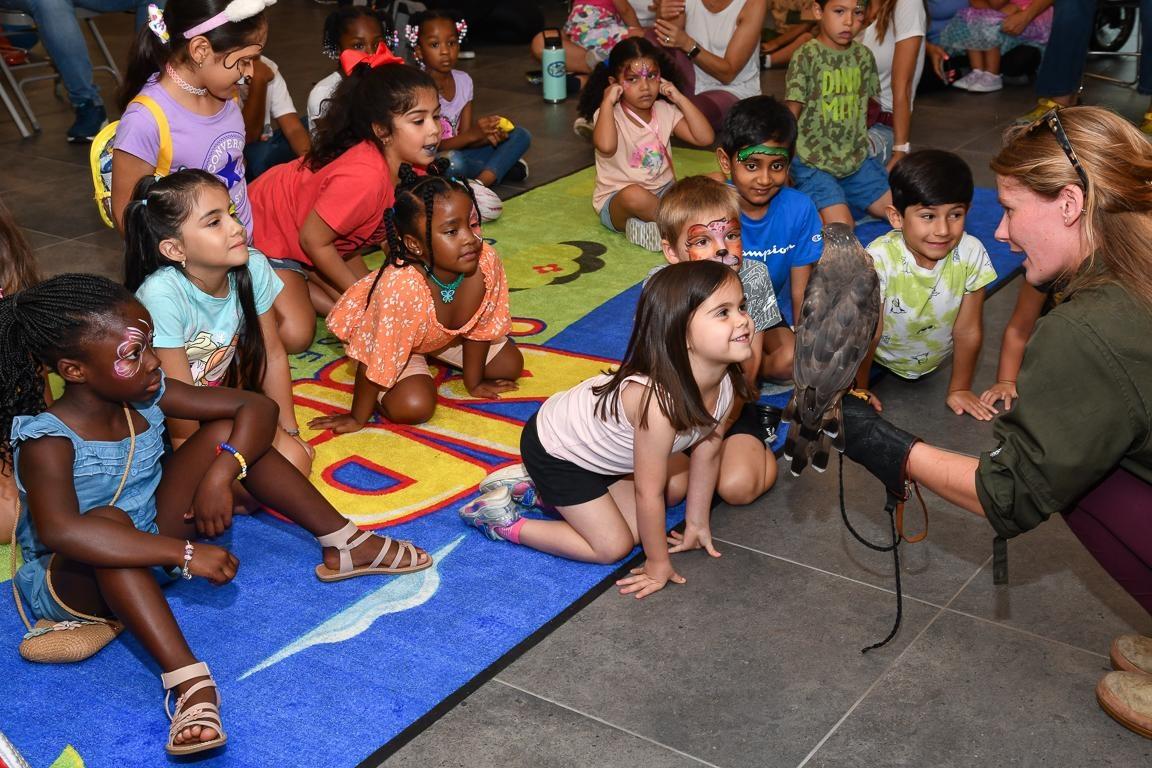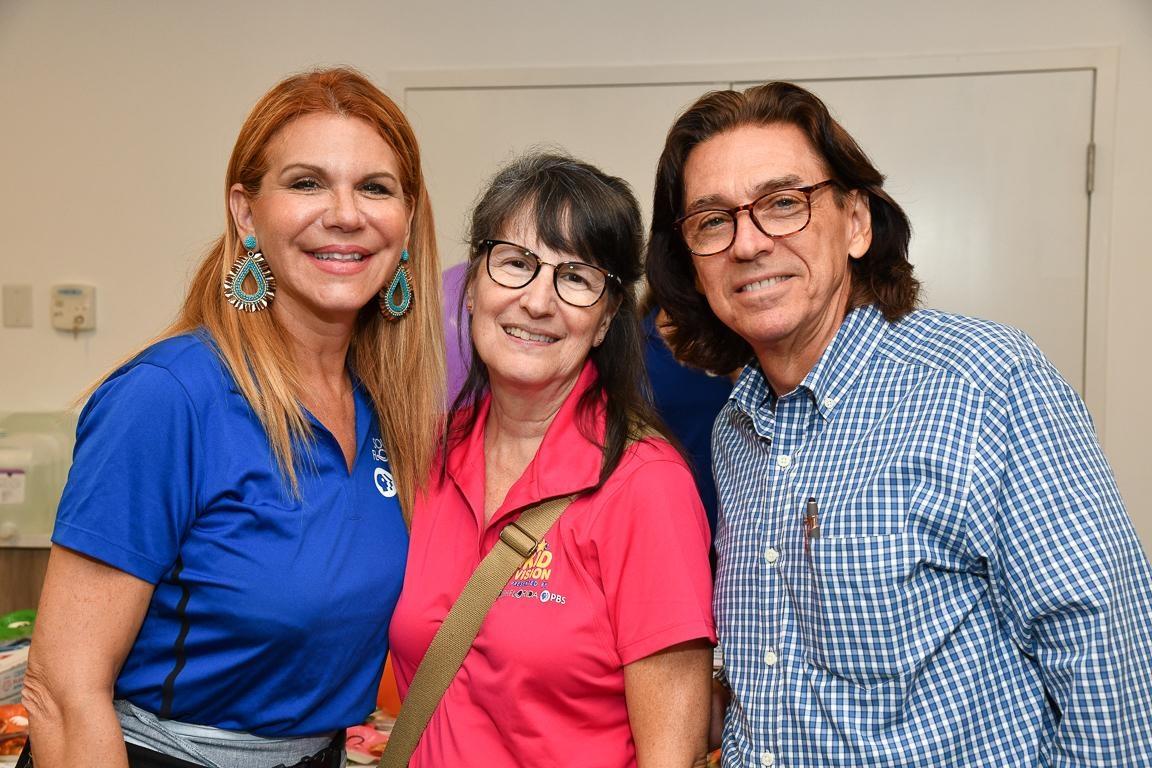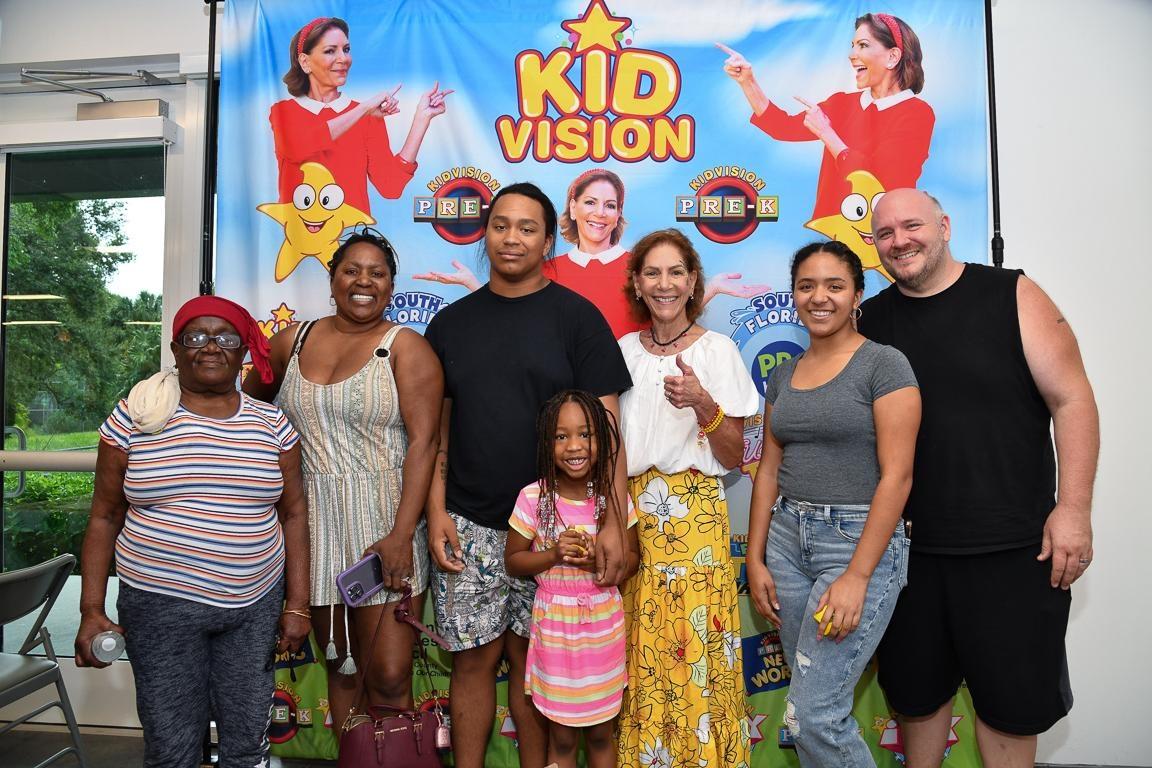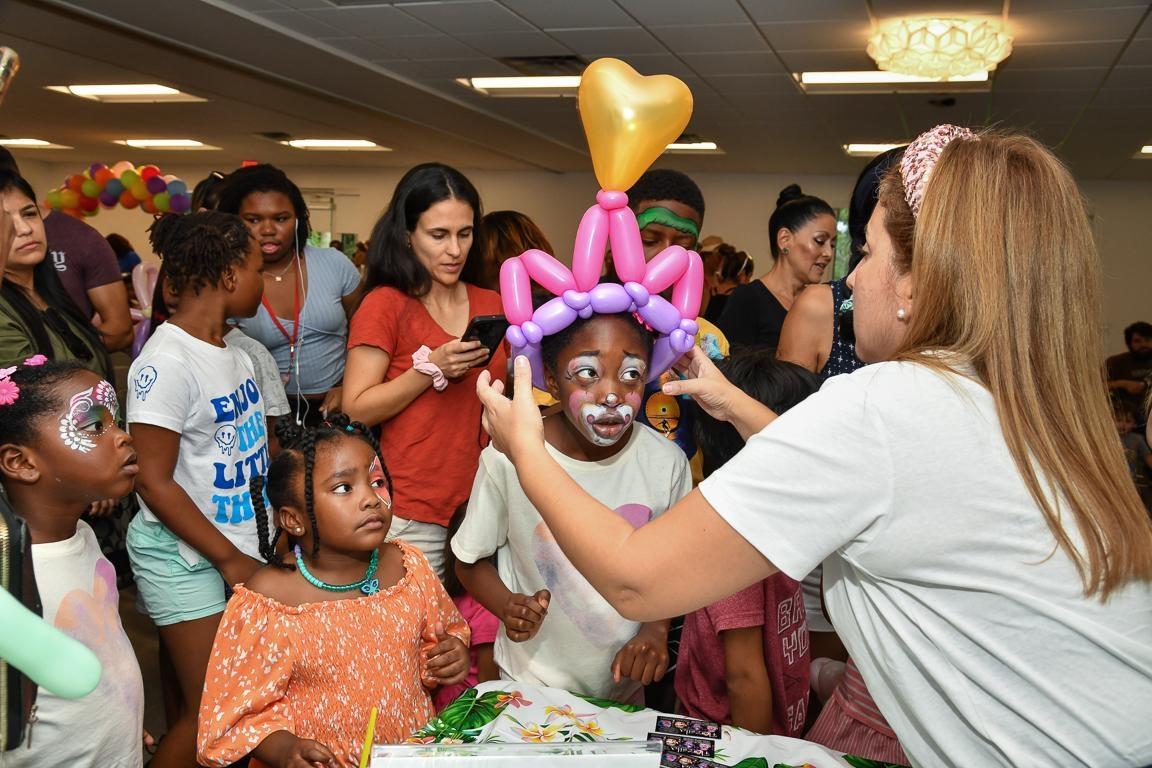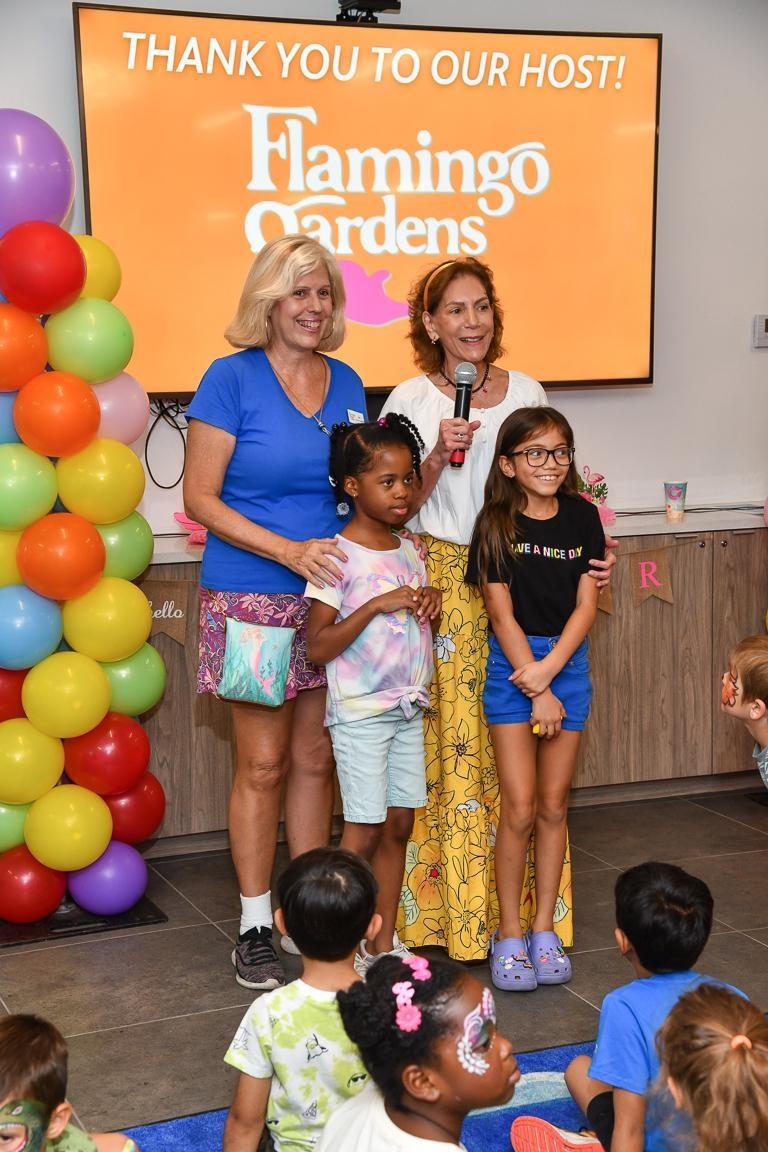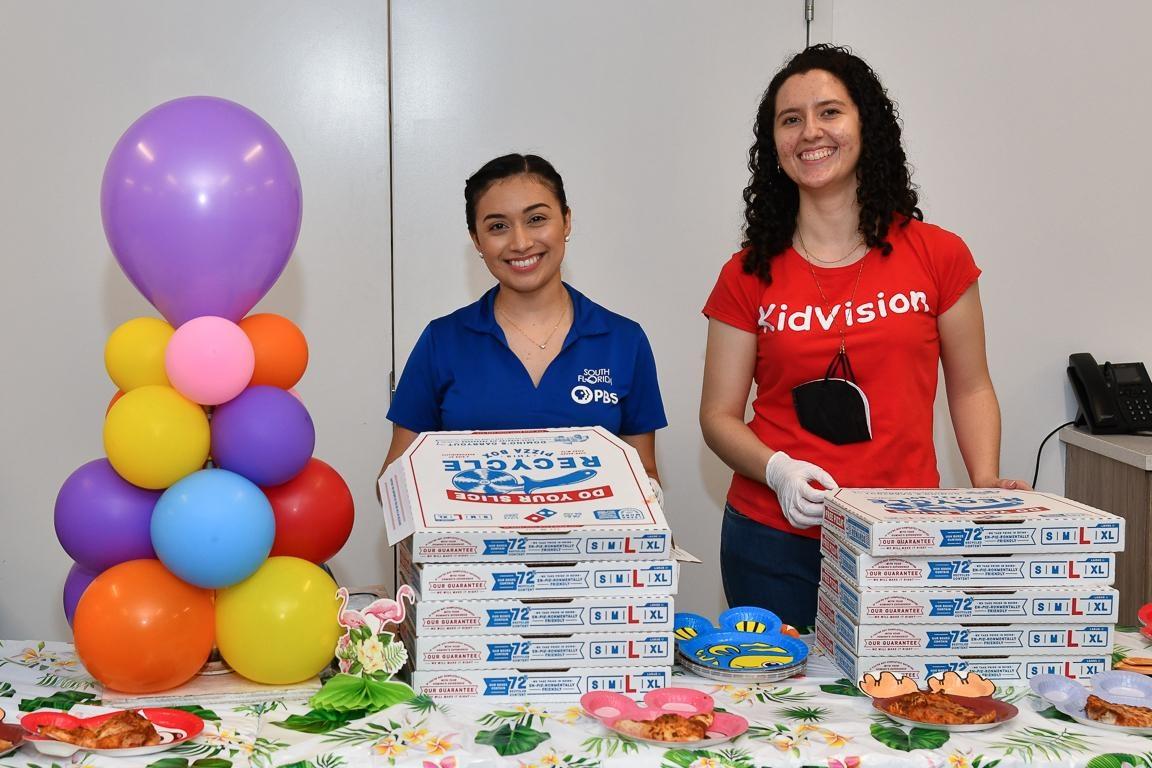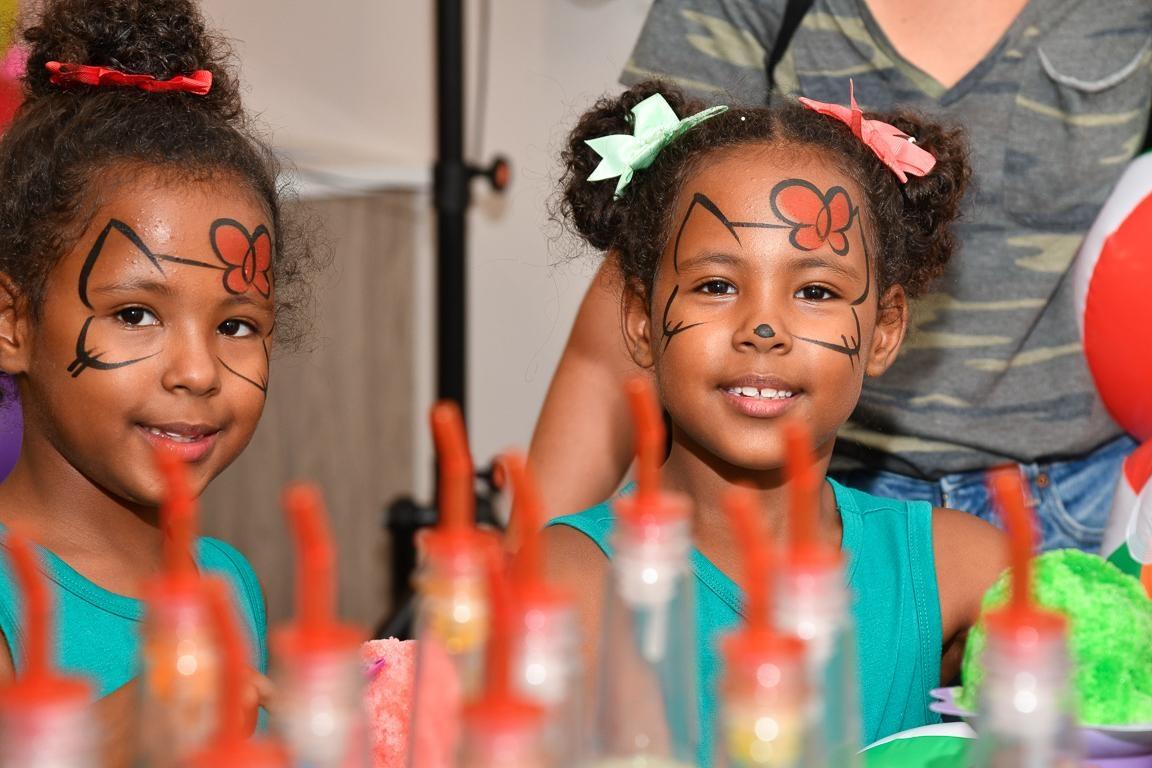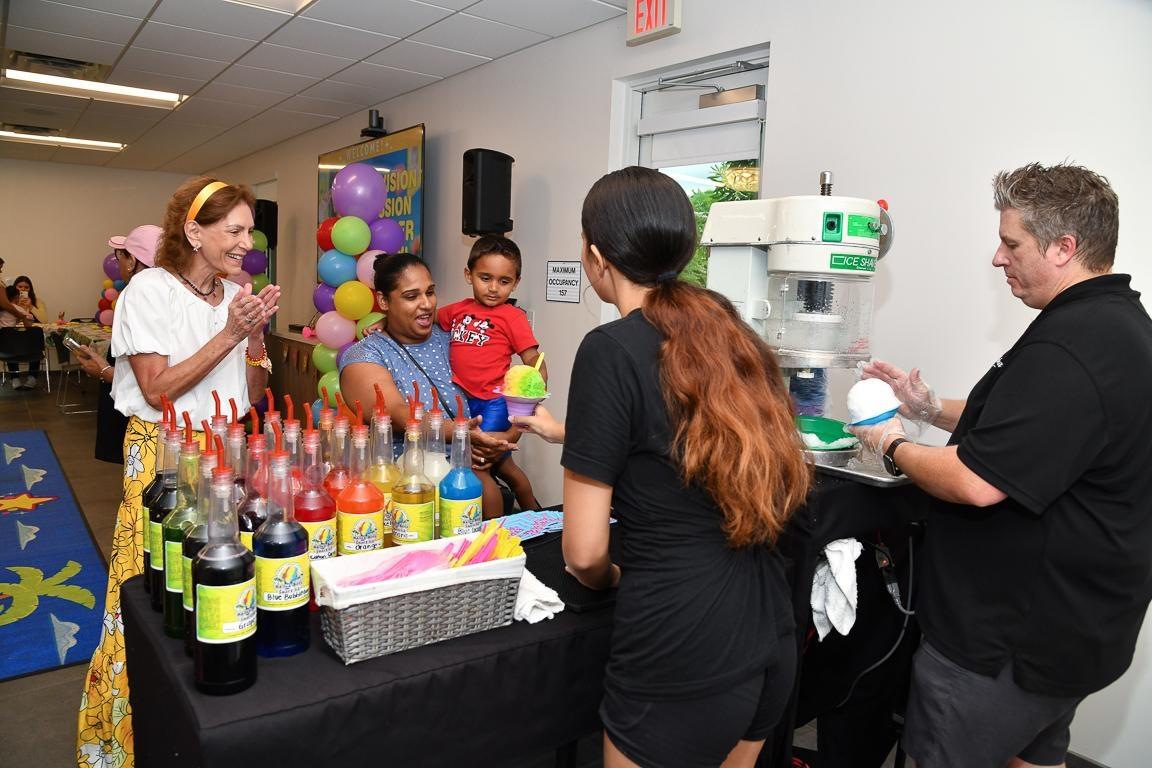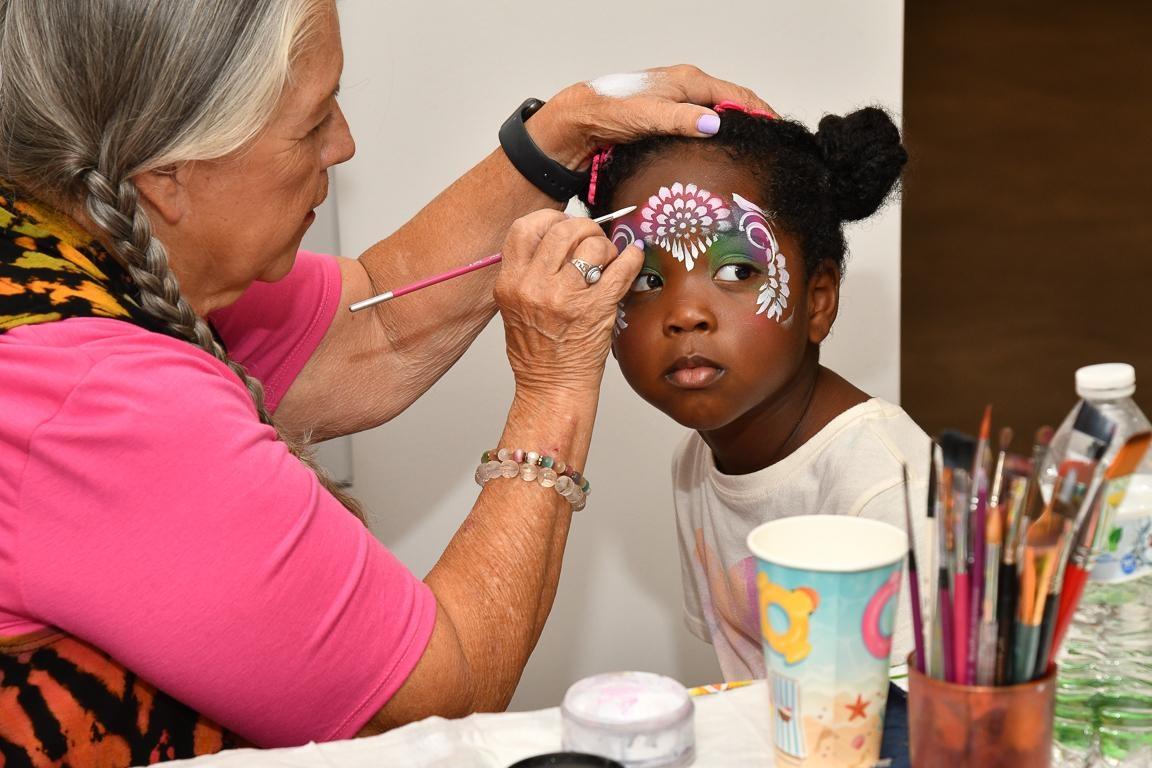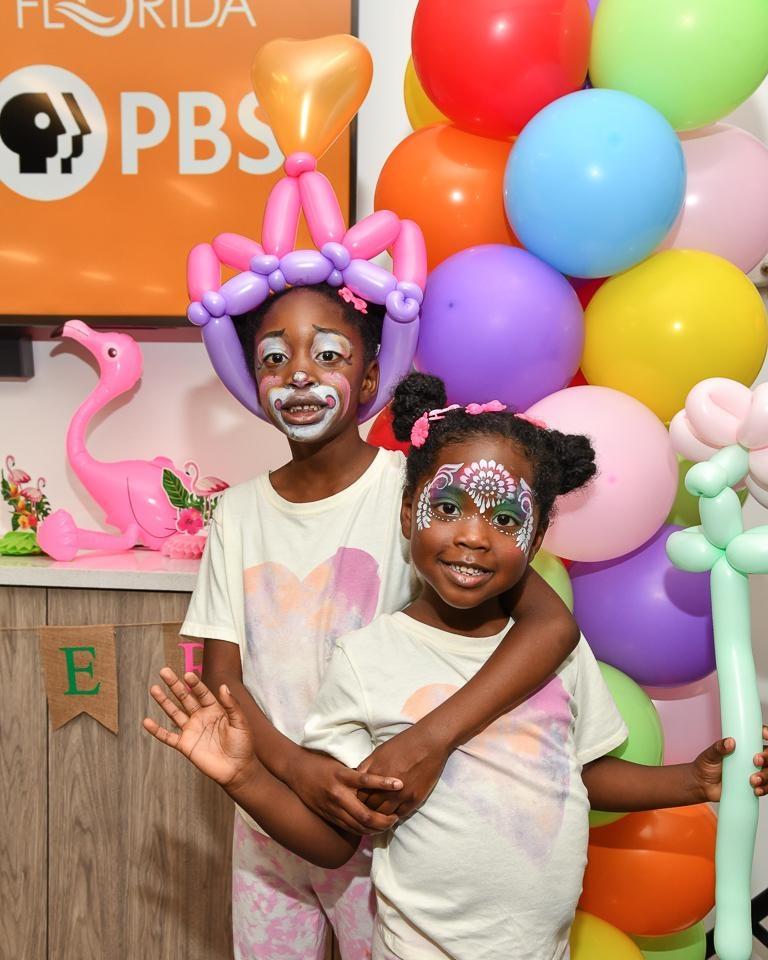 On Friday, June 30th, South Florida PBS hosted the "KidVision Mission Summer Party" at Flamingo Gardens in Davie. The event was very well attended and guests were invited to participate in a variety of activations including shaved ice, face painting, and balloon animals. Attendees were then shown a clip of KidVision Mission and got to see some of the bird's featured in the show in real life! Thank you to the South Florida PBS volunteers and the Flamingo Gardens team for hosting us and making this event so special!
Major funding for KidVision Mission was provided in part by the Children's Services Council of Broward County.
On the Town in The Palm Beaches "Family Friendly Fun" Screening Event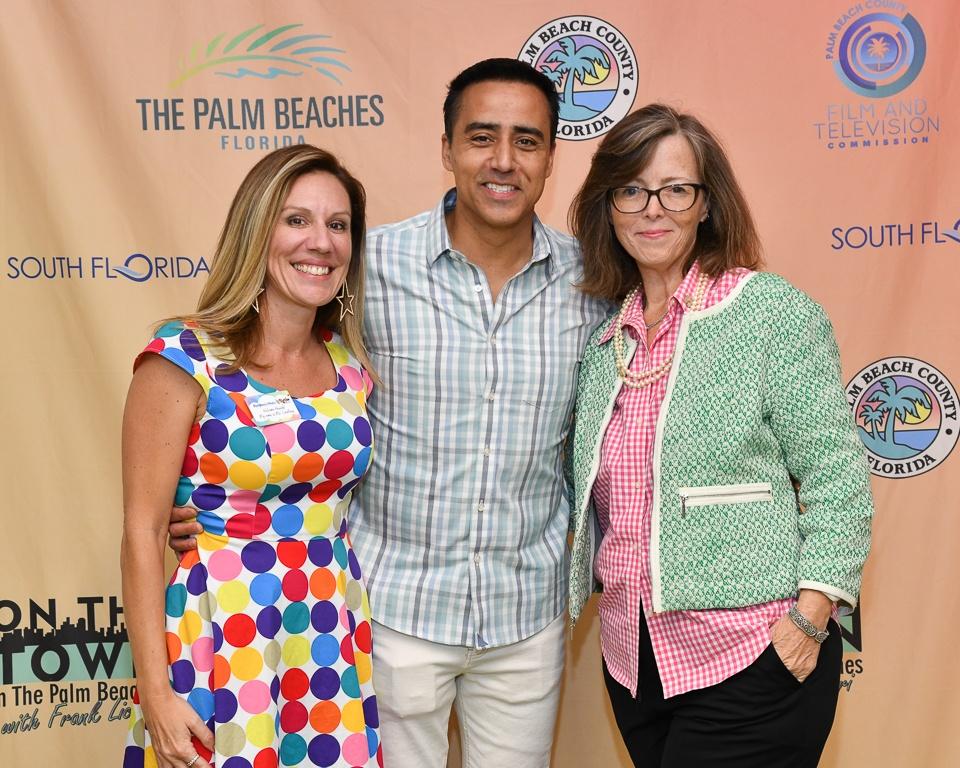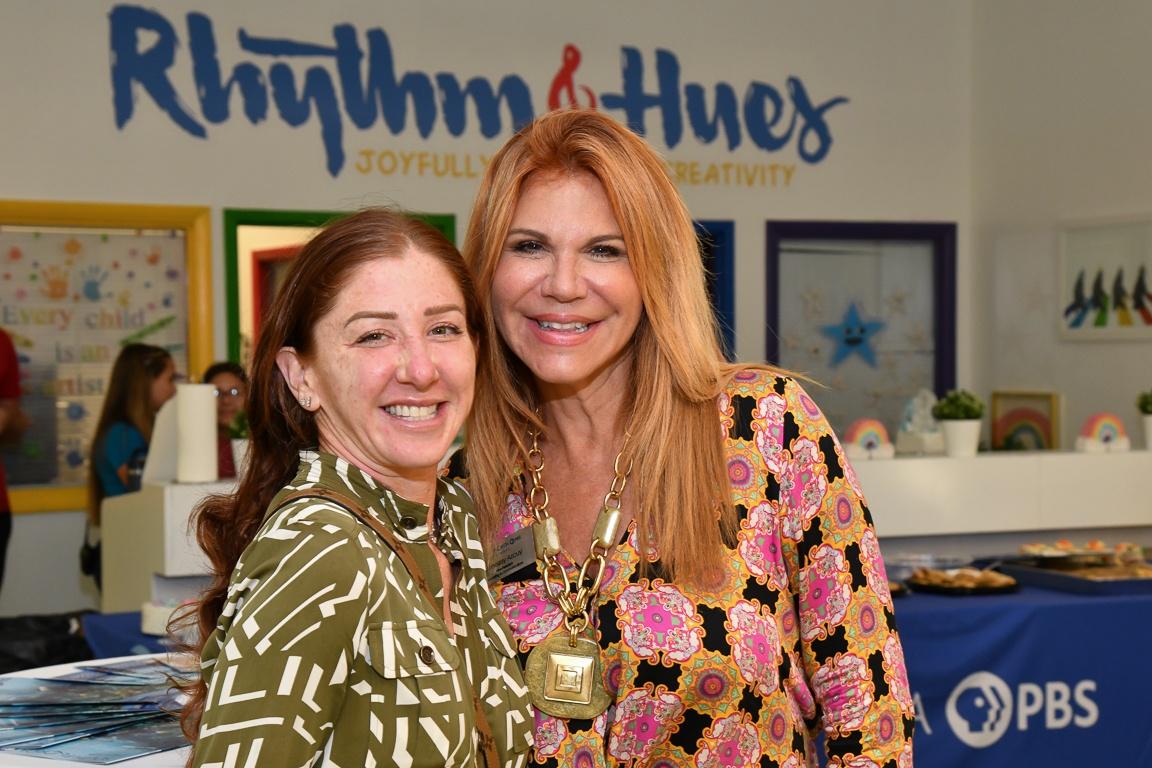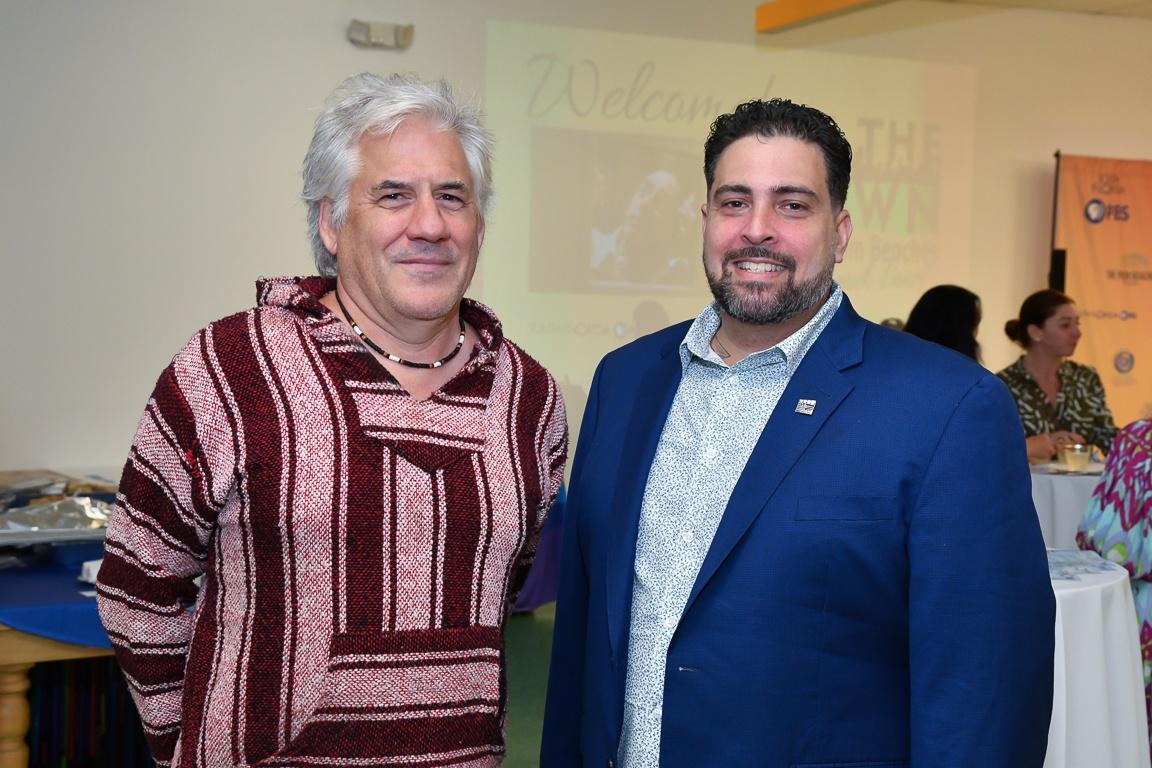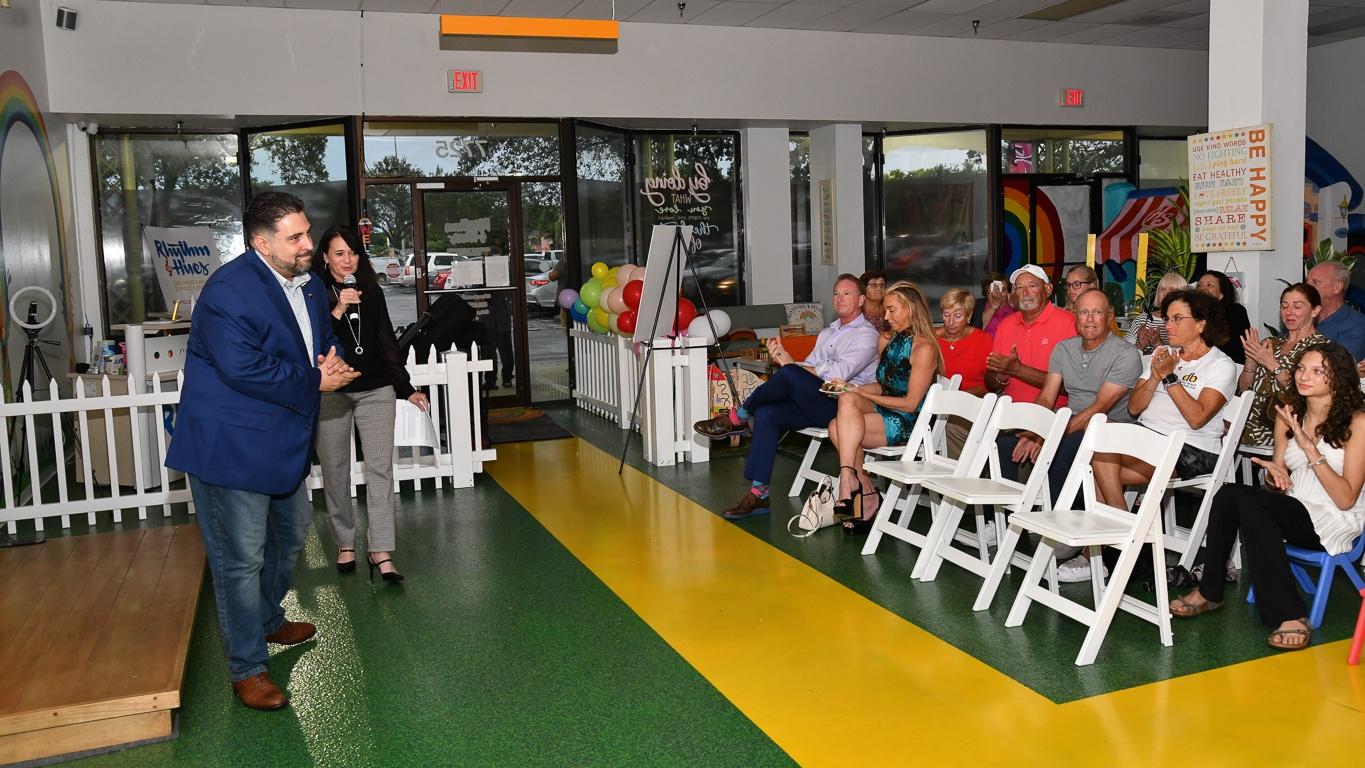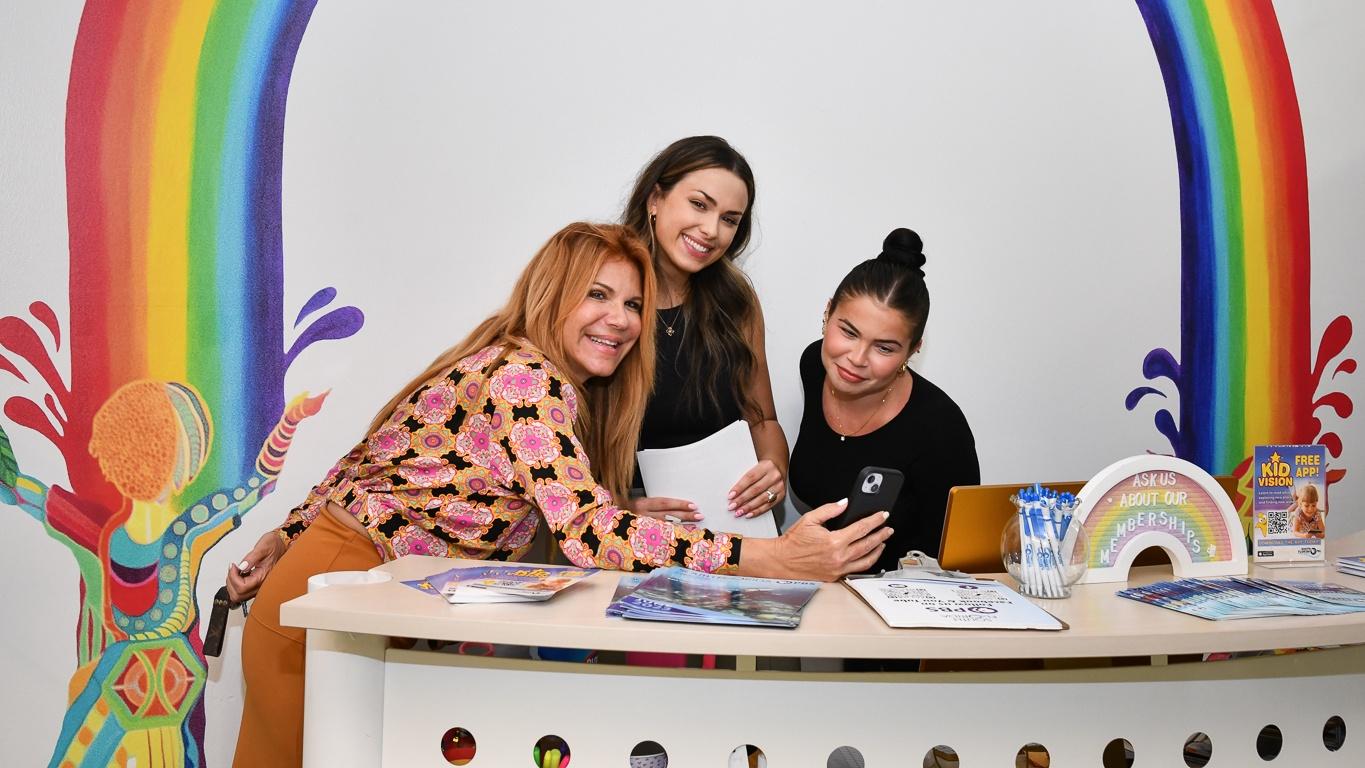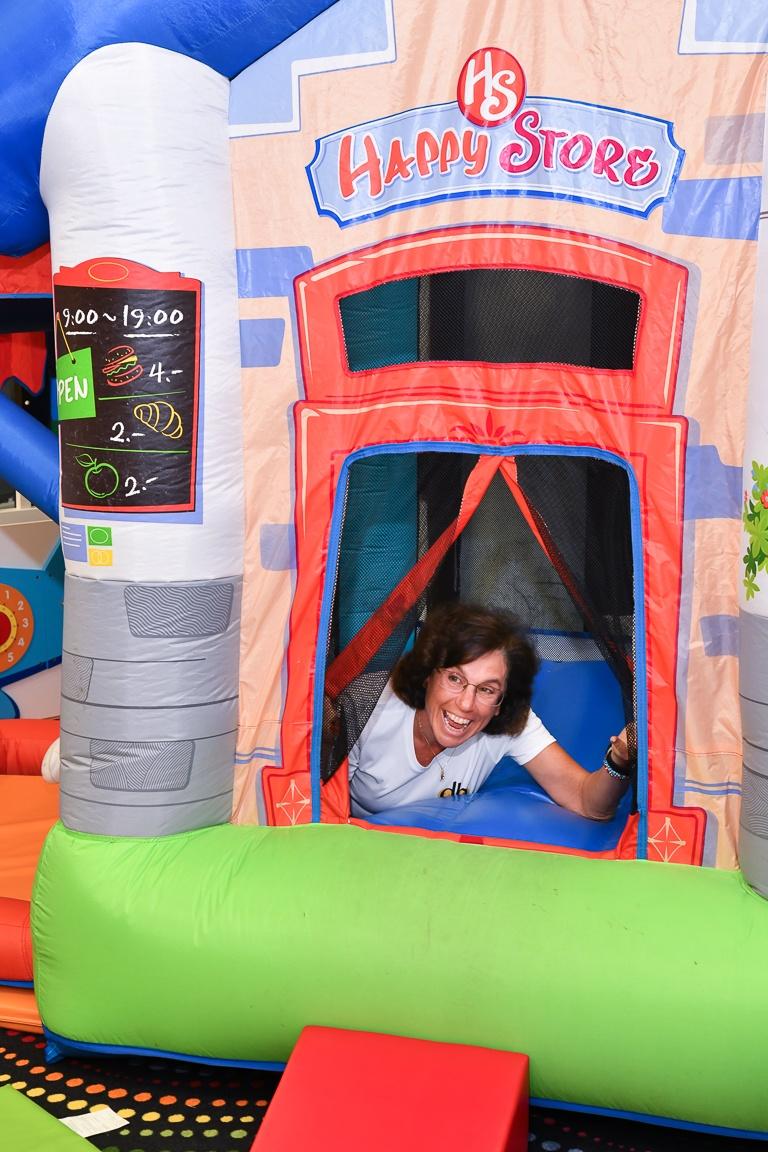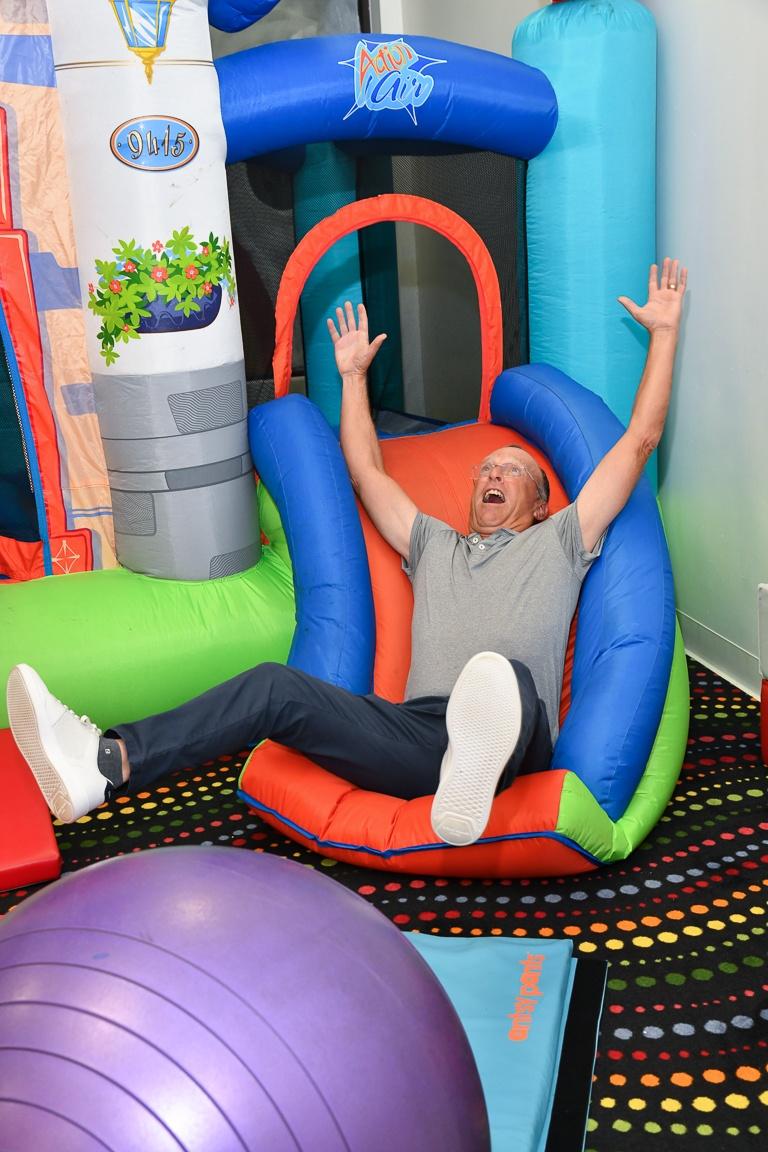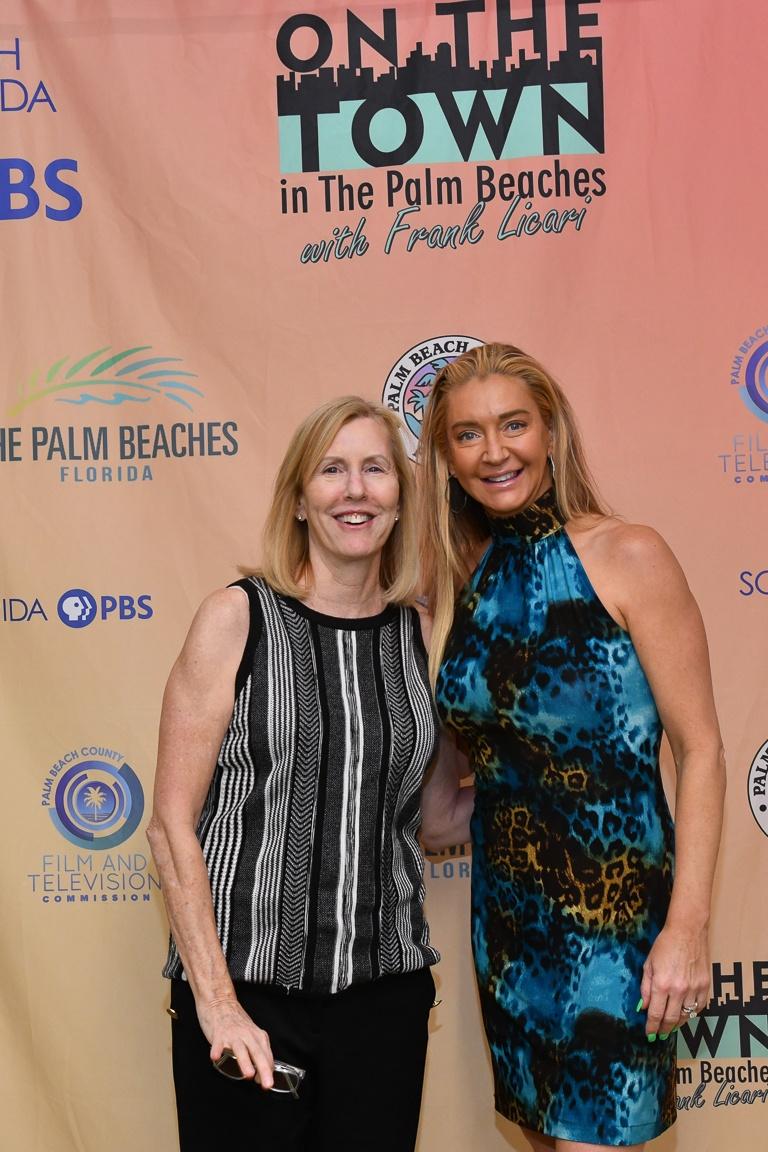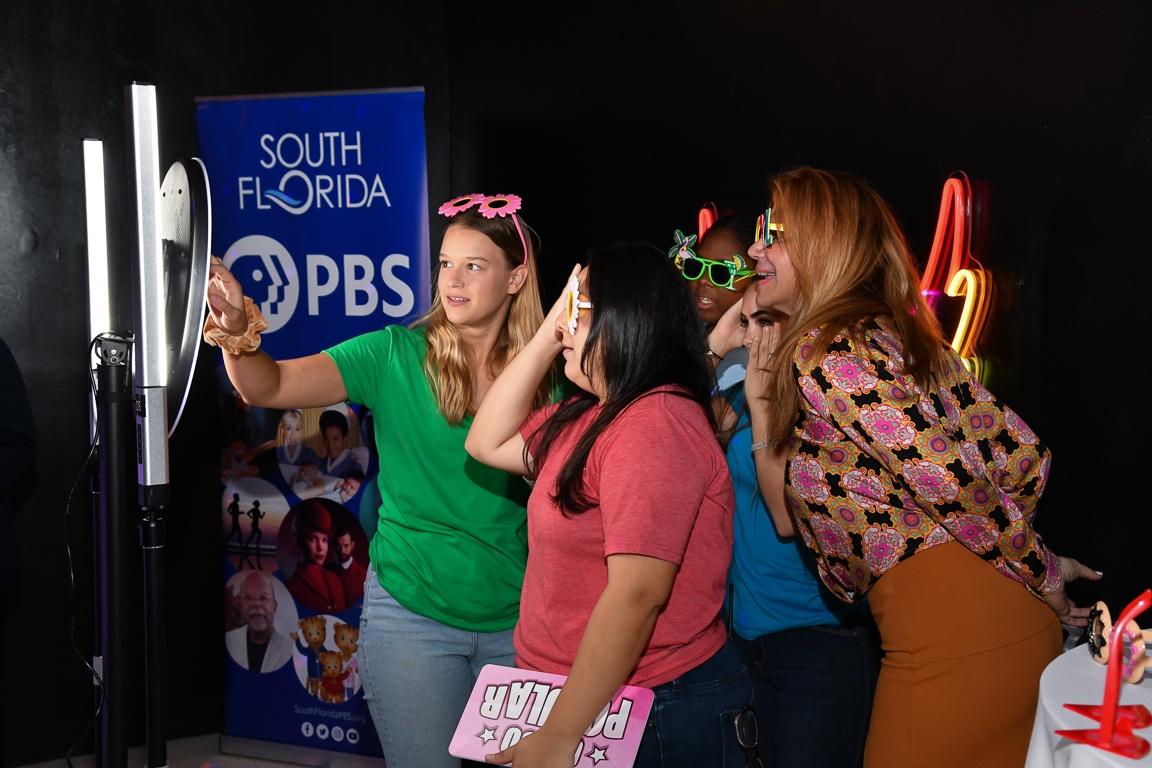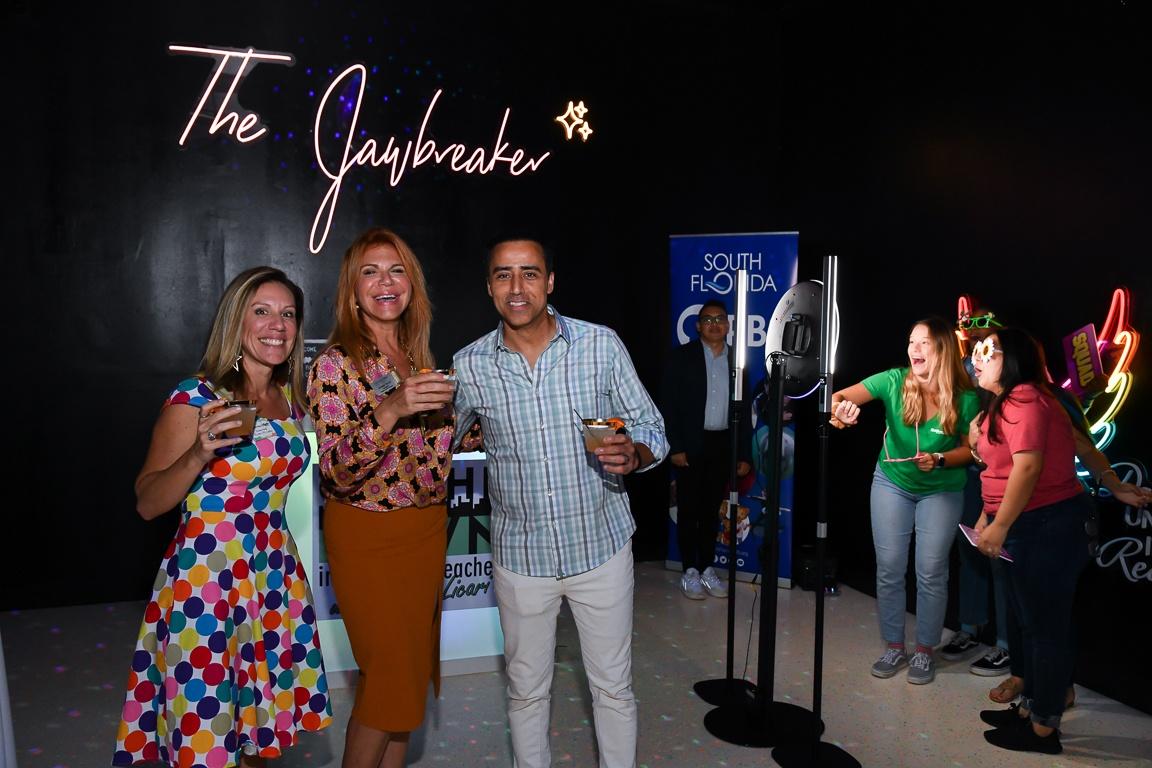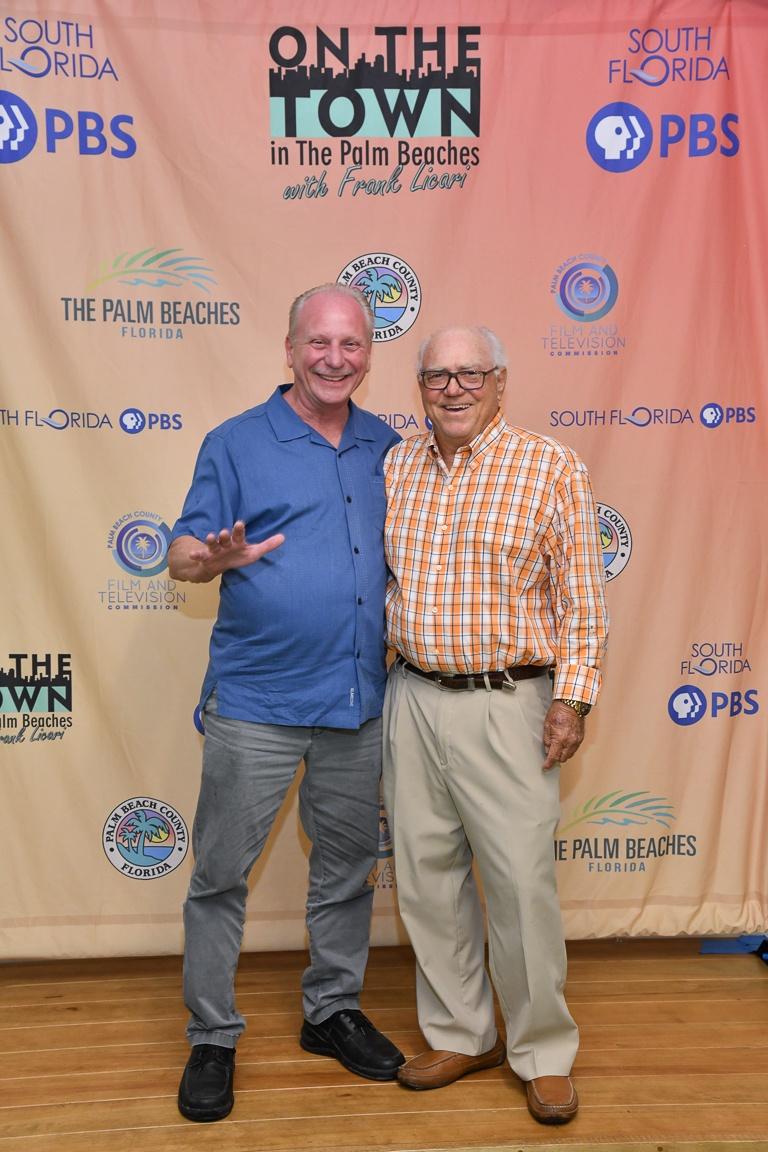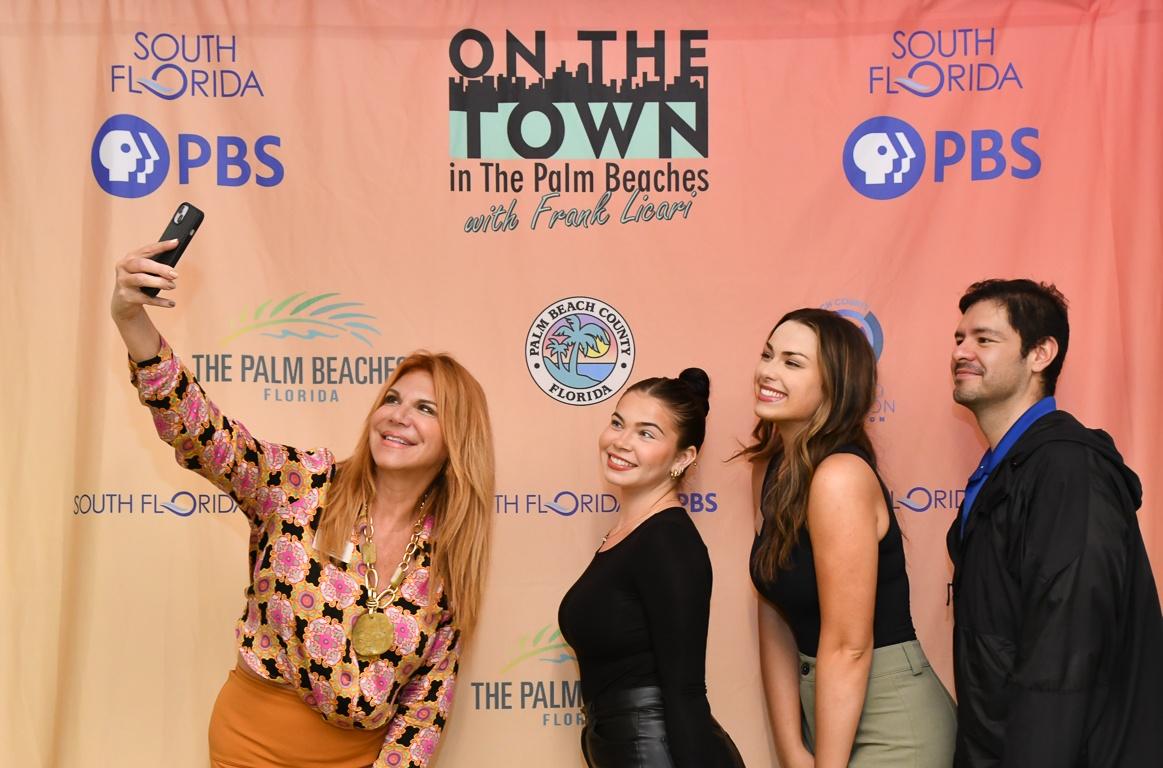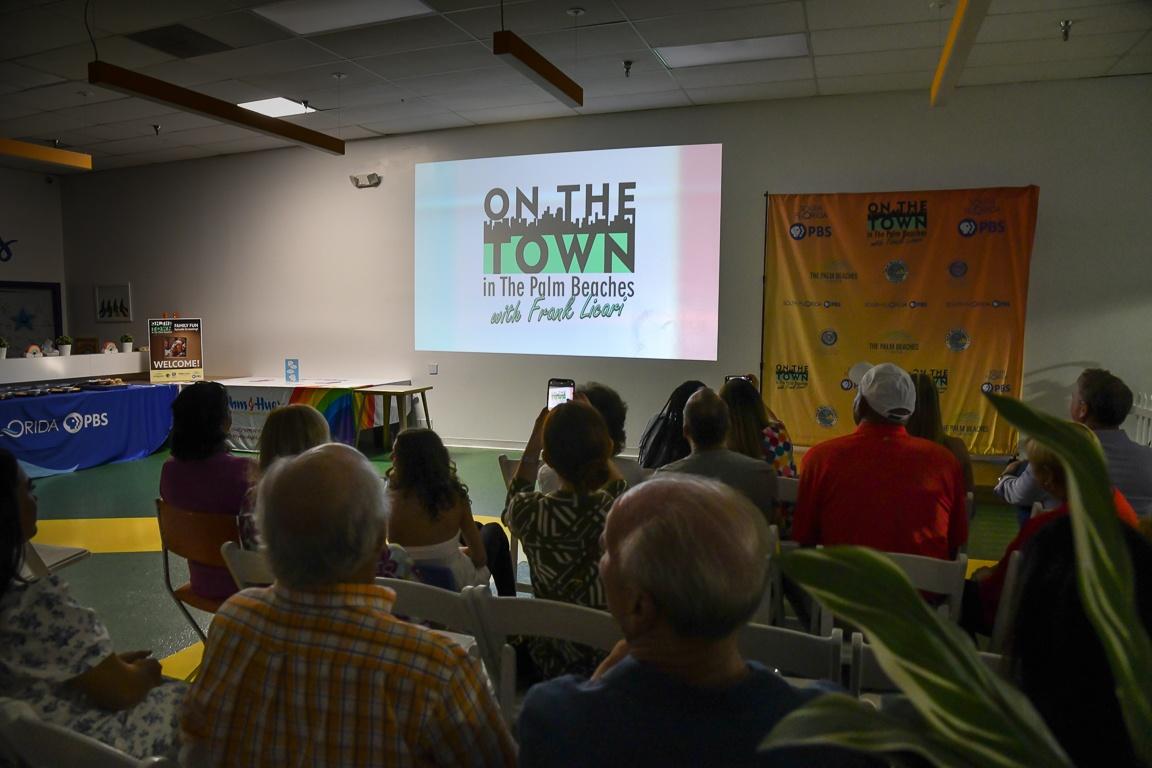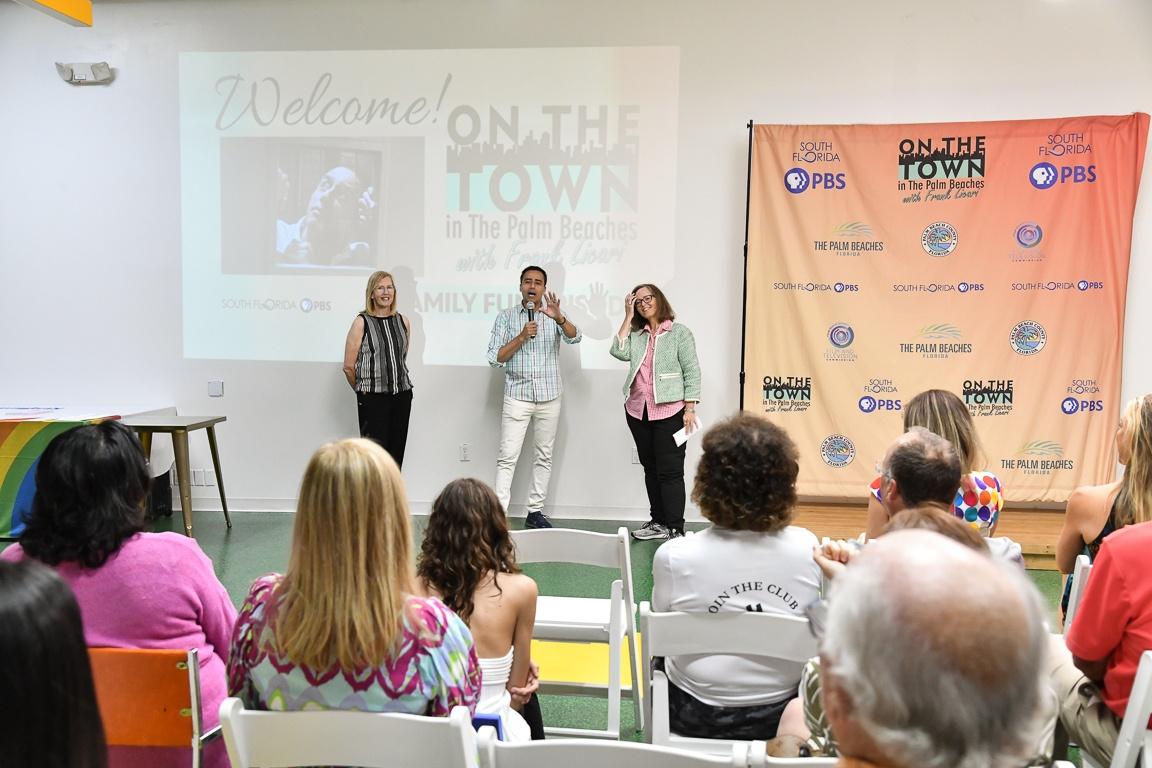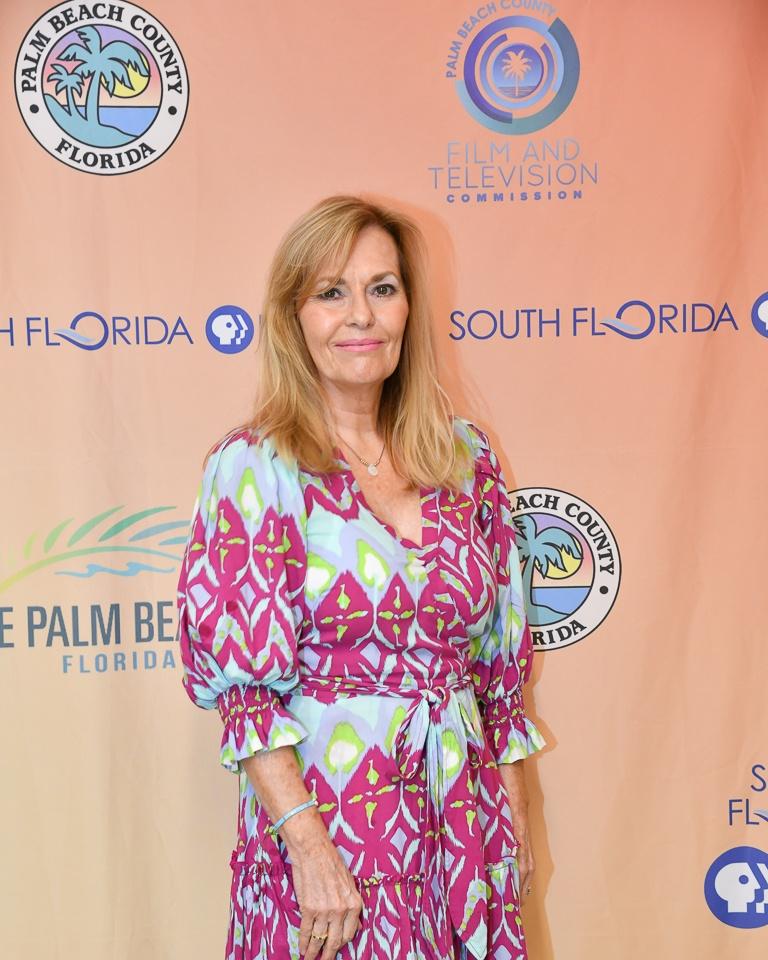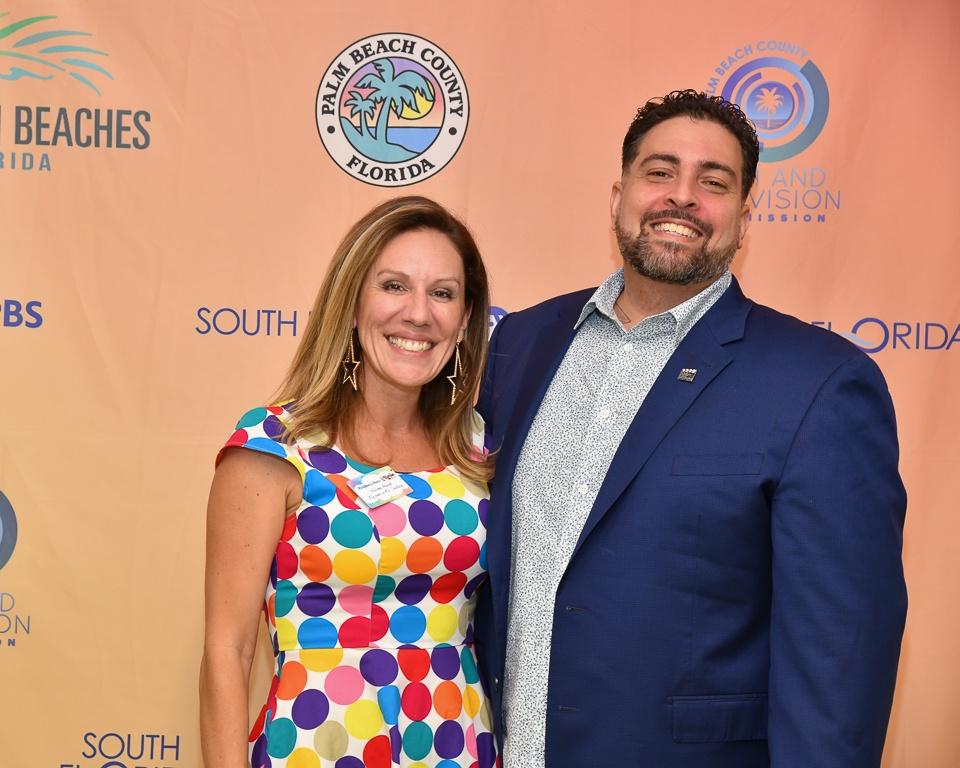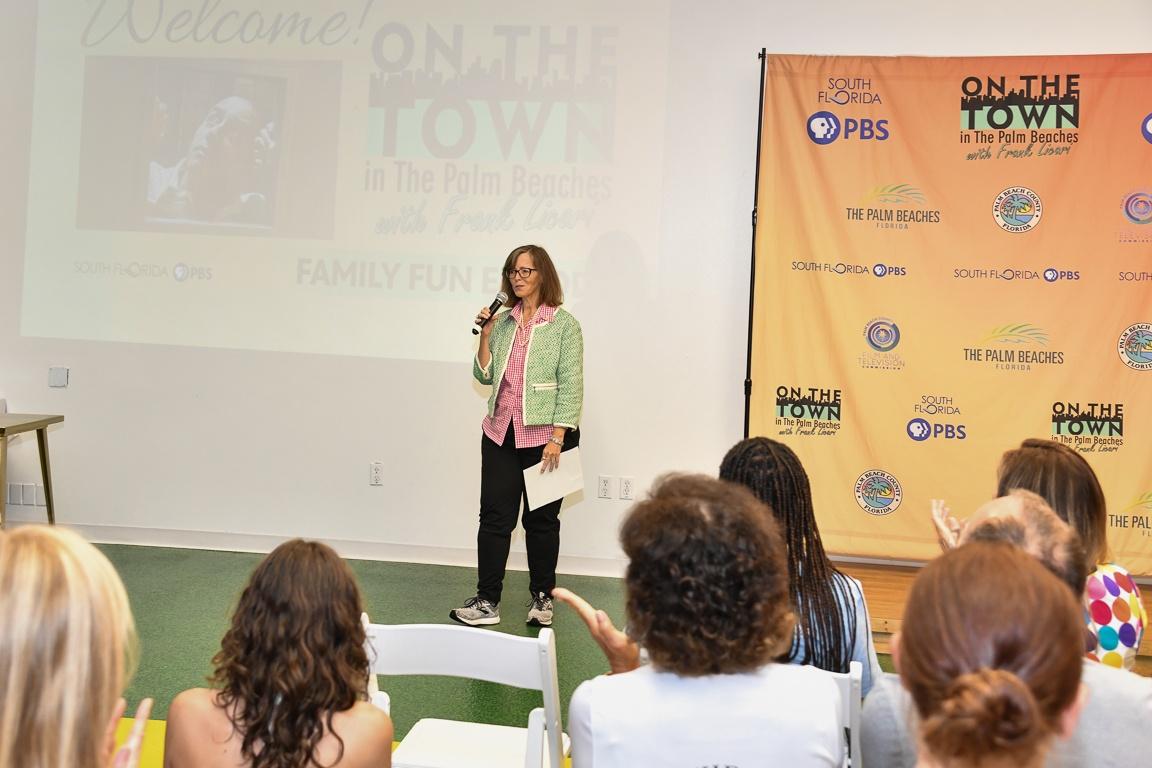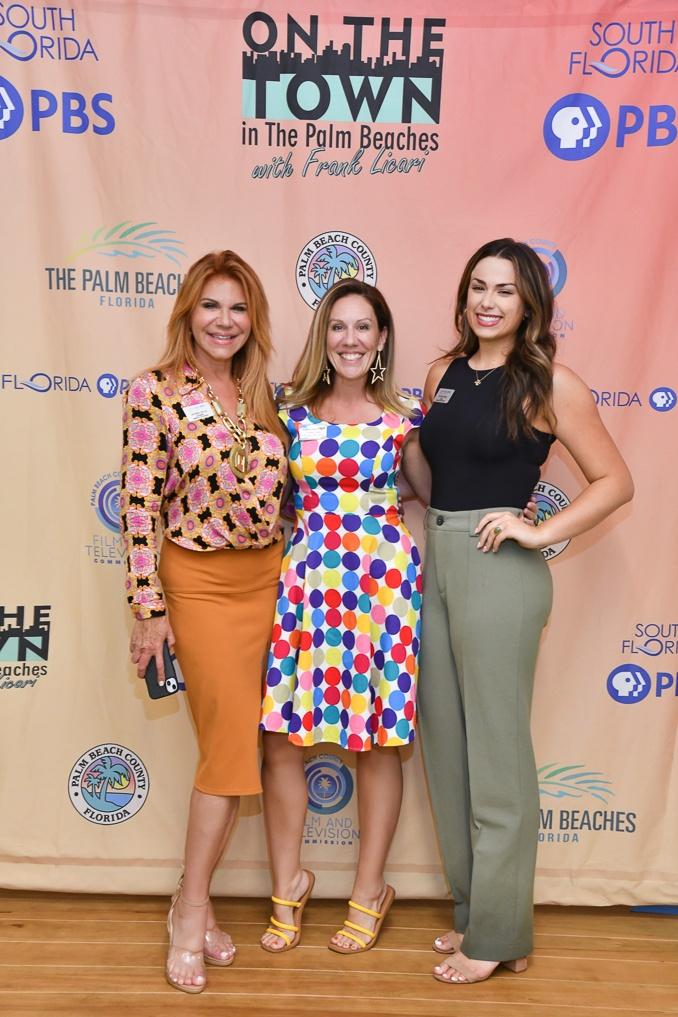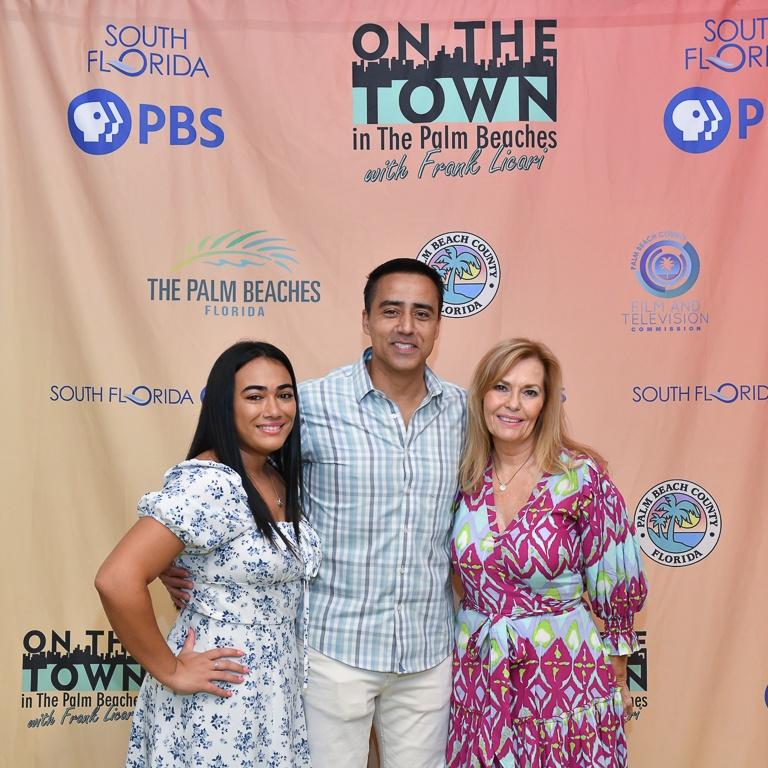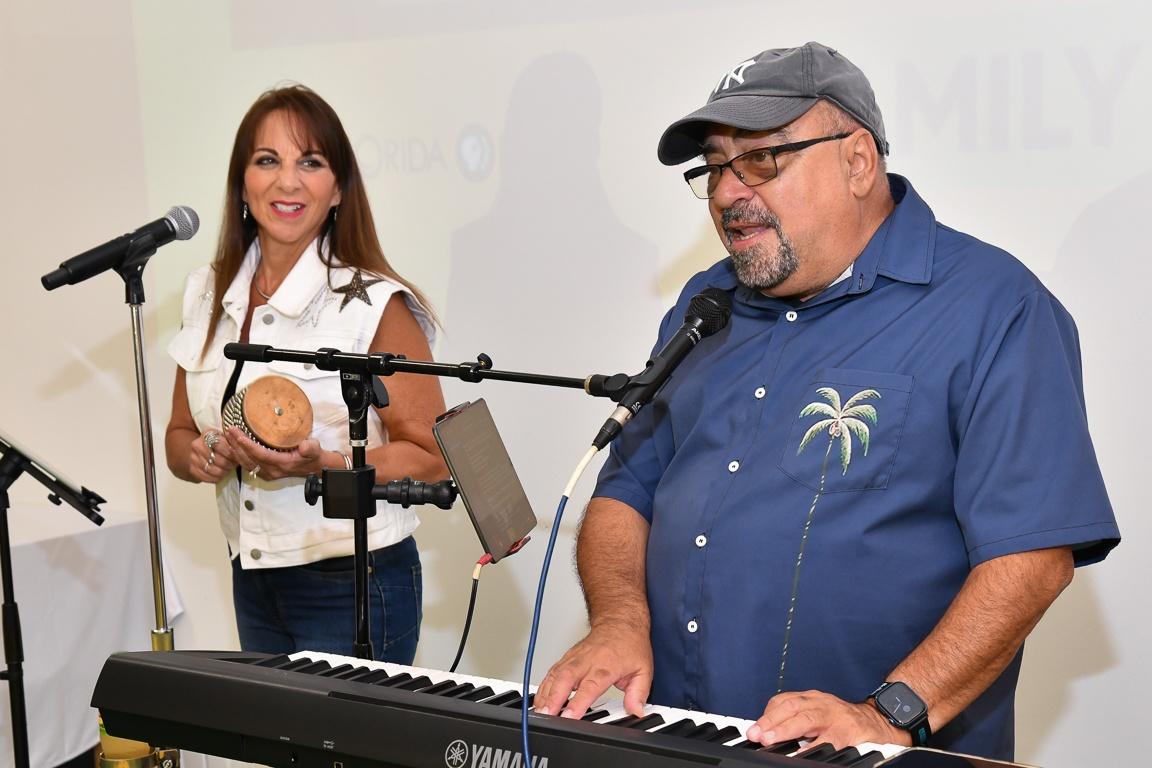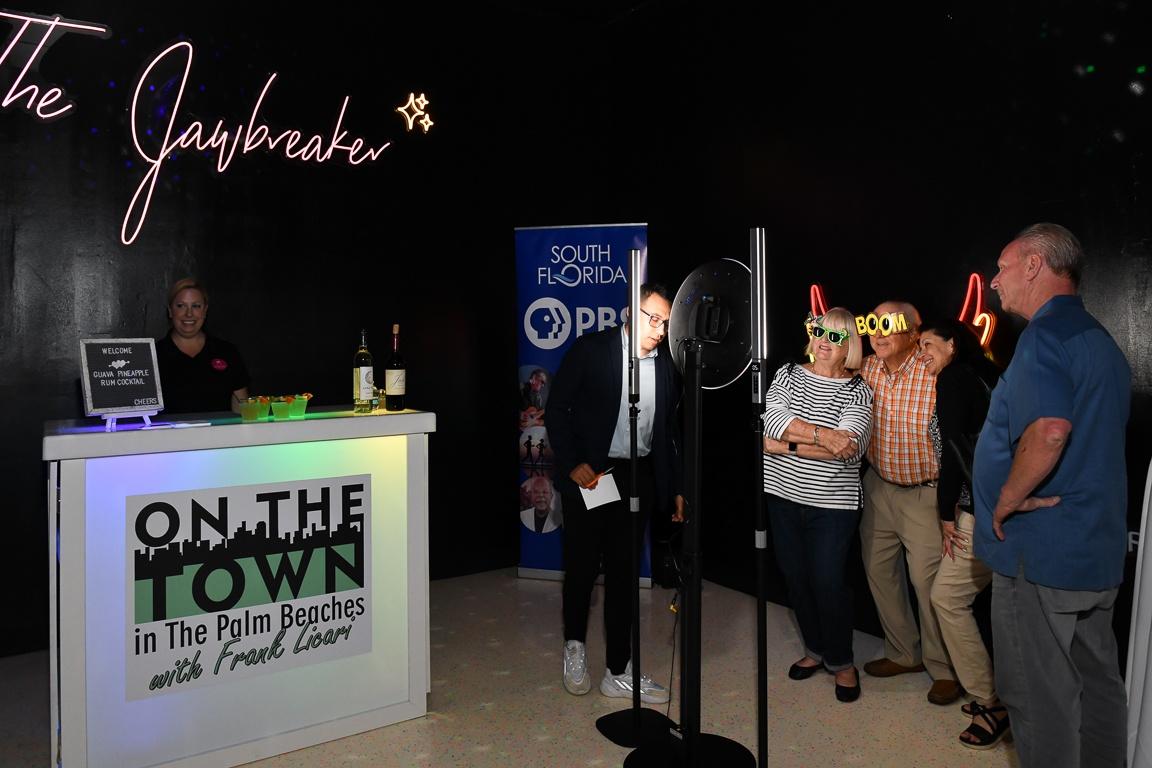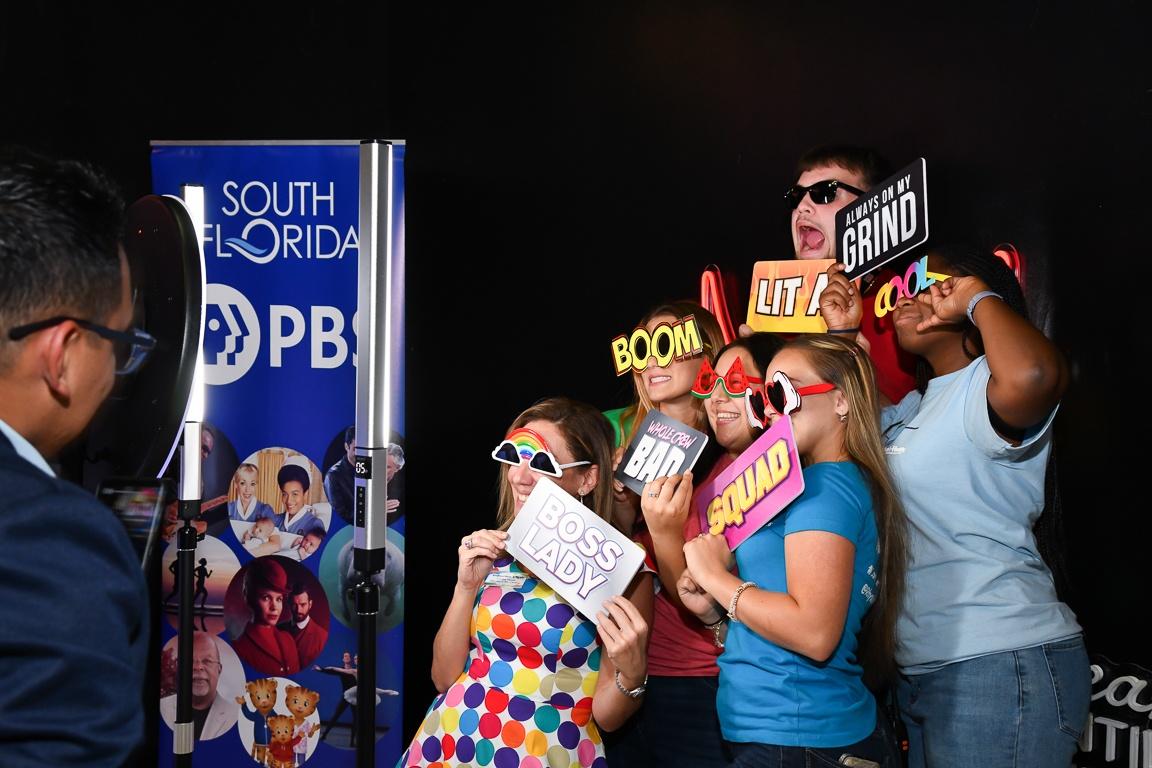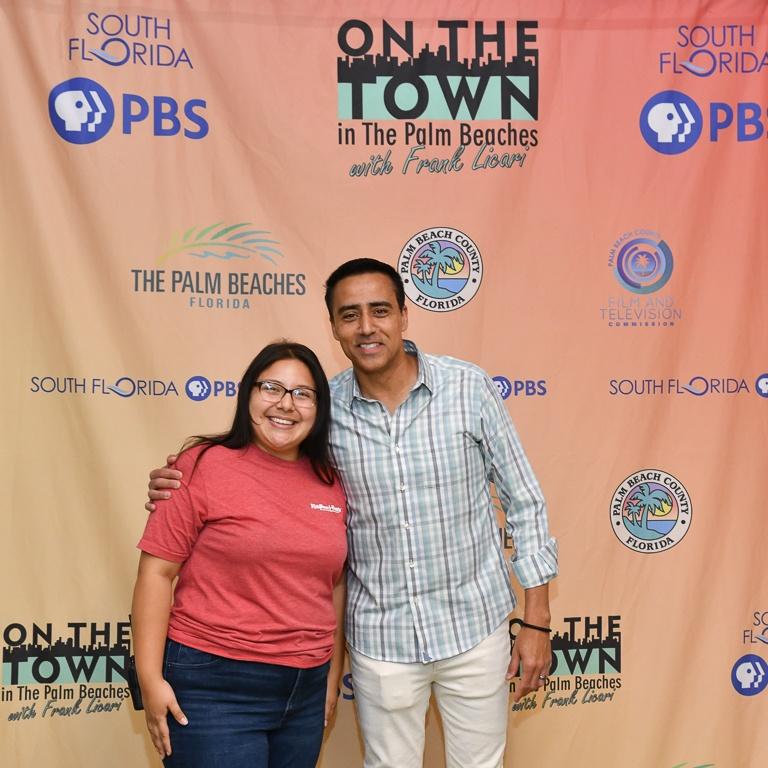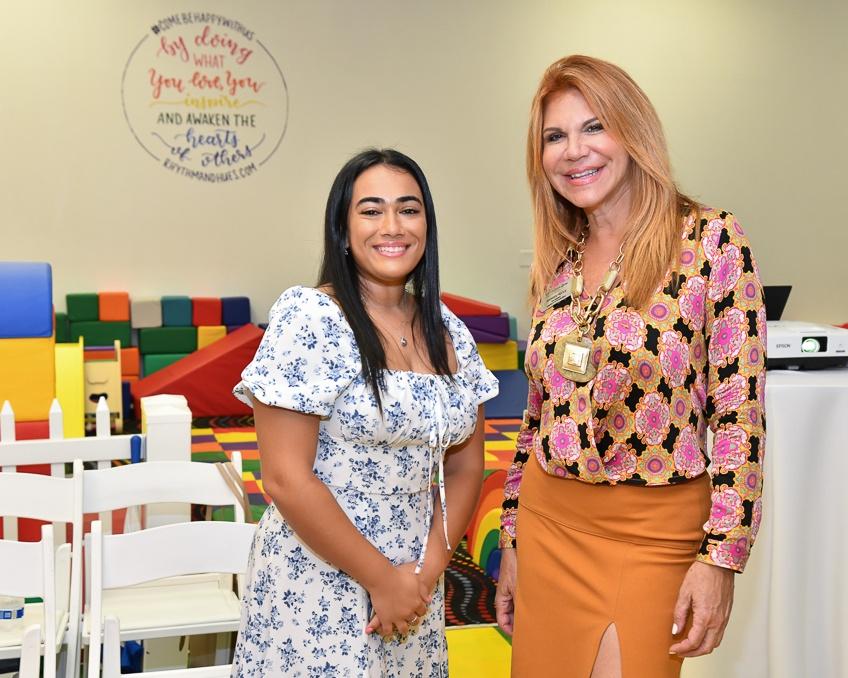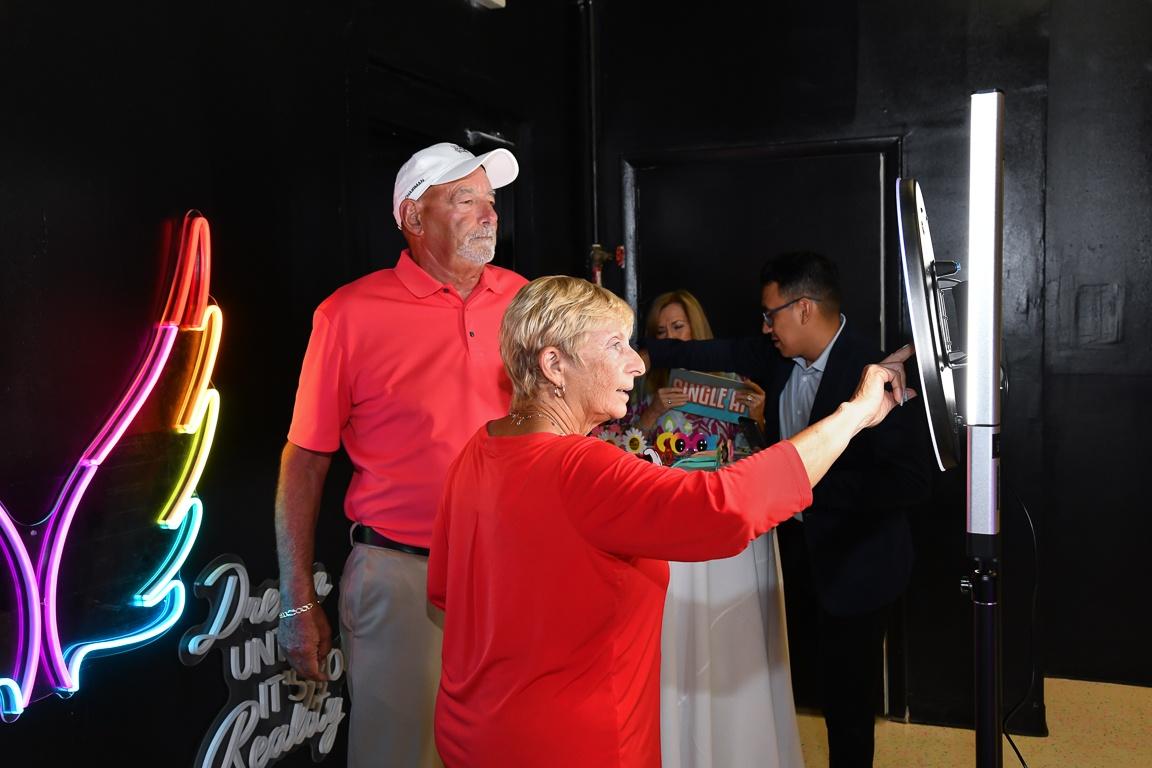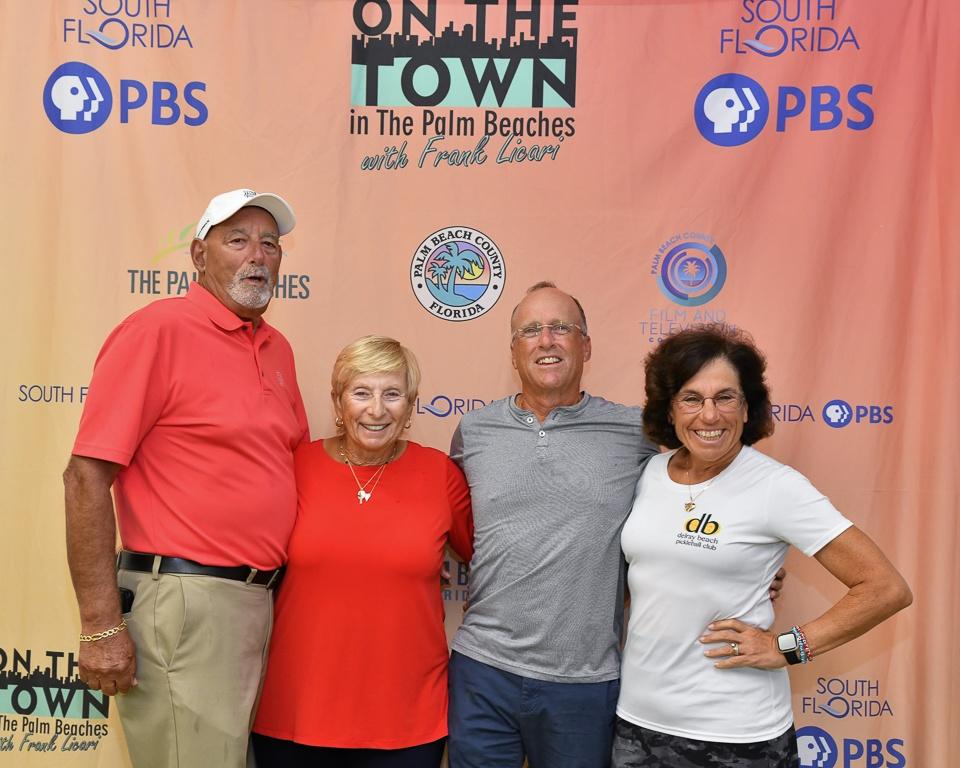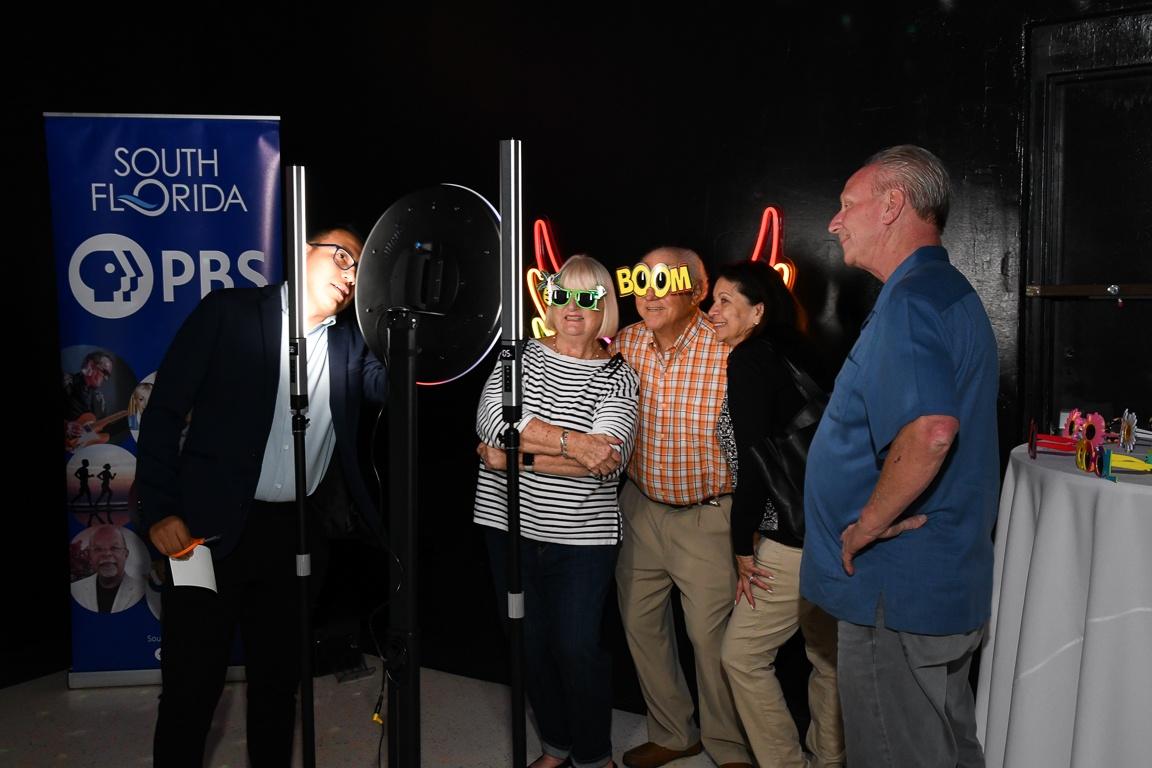 On June 20th South Florida PBS hosted a screening event for the premiere of the latest episode of On the Town in The Palm Beaches with Frank Licari, "Family Friendly Fun." The event opened with a complimentary cocktail reception with live music, after which guests were invited to be the first to see the newest installment of this South Florida PBS original production. Thank you to our sponsors, Discover the Palm Beaches, The Palm Beach County Film and Television Commission, and Palm Beach County.
Southern Storytellers Premiere Screening Event