RESOURCES & TOOLS
WXEL's Education initiatives aim to be the local educational media resource that serves parents, teachers, & students on-air, online, and through community engagement. We are honored to bring these resources into the homes, classrooms, and communities of South Florida.
For Kids
Educational and fun links to all the great PBS Kids programs, games, contests and more!
wxel.org/educate/kids
For Teachers
Online resources for Pre-K through 12 teachers, sorted by grade level and subject matter.
wxel.org/educate/teachers
For Parents
Information on child development, parenting, going to school, food & fitness, and more!
pbs.org/parents
STEAM Education
Science, Technology, Engineering, Arts and Mathematics for grades K-12.
wxel.org/educate/steam-education
School to College & Career Resources
Information for students and parents
wxel.org/educate/college-career-resources
My Future Palm Beach
myfuturepalmbeach.org
Delivers clear and accurate information on colleges and careers through a virtual convening of all things postsecondary-planning and delivers this content in an easy to understand and graphically rich environment.
Adult & Community Education
palmbeachschools.org/ace
Official Department of Adult & Community Education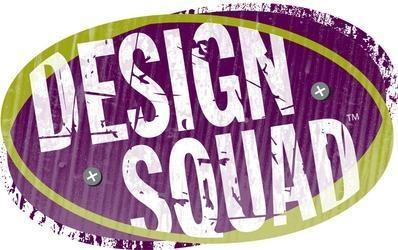 DESIGN SQUAD is an online community for kids that grew out of the PBS KIDS television series of the same name.

Through a dynamic website and robust social media presence, DESIGN SQUAD engages kids ages 8 and older with creative STEM activities, fun videos, interactive games, and exciting contests. This PBS KIDS brand focuses on giving kids a stronger understanding of the design process, and emphasizing the connection between engineering and the things we all use in everyday life.

DESIGN SQUAD was honored with a Daytime Emmy Award nomination from the National Academy of Television Arts & Sciences, in the category "Outstanding New Approaches: "Original Daytime Program or Series."

PBS LearningMedia and WXEL Launch New Digital Education Service with
World-Class Content From Public Media and its Partners!
To foster classroom innovation and engagement, PBS member station WXEL TV42 launched PBS LearningMedia, a free service for all teachers, students and families in The Palm Beaches and Treasure Coast, created in collaboration with PBS and WGBH, and their producing partners WNET and KET. In addition to a rich public media library, PBS LearningMedia has content contributed from other publicly funded organizations, including the National Archives, the Library of Congress and NPR, as well as content funded by NASA, the National Science Foundation, the National Institutes of Health and the US Department of Education, to deliver thousands of resources for use in the classroom and with home-schoolers.
Watch a message from PBS President Paula Kerger about PBS LearningMedia and Education here.
For more information about WXEL Community Tools,
please contact us here.